Consumer Complaints and Reviews

I lease a GLC 300 and after about one month my wife accidentally hit the mirror in a beam. Only the mirror connector broke, everything else is working normally, like the blind spot assist. Event the mirror glass is intact. I took it to the Mercedes-Benz of Stevens Creek (San Jose, CA). They told me and my insurance company that the expected repair time was 5 DAYS. I leave my car there and after 5 days I call to see if my car was ready. Then, they told me that the part is not available in the entire USA and would have to be imported from Germany, the new repair estimate is now 5 to 7 business days. In the meantime, I'm still driving the rental car, and GEICO was nice enough to give me extra days with the car.
After about 10 days that my car is in the shop I call again to see if my car is ready. And they told me Mercedes will not ship the part until June 1st, the current date was May 4th (almost a month waiting time). Then I started to asking questions like: Can you try to put the mirror back in my car? Answer: no, not possible. Can I have a loaner while I don't have my car back? Answer: no, loaner is only for regular maintenance. I called Mercedes-Benz Customer Service and after trying for a long time to get some help, they offered me a 45 dollars per-day refund with the rental car. In the meantime I'm still liable for the lease payments.
Around May 22, I call to see if there is any update, and in fact I had an update. The part will now only leave Germany in the first week of July. That day itself I went to Mercedes-Benz of Stevens Creek and got my car back. I drove all the way to Mercedes-Benz of Oakland and they were nice enough to give me a loaner (not nearly as good as the car I leased). I still don't have my car back and I'm still paying the lease. This is my first time owning a Mercedes, and, as you can tell, my experience is terrible. So, of course, I don't recommend it. Their customer service is terrible, they don't do anything to alleviate your frustrations.

I purchased my second Mercedes a 2013 GL450. In the less than year I have owned this, the check engine light has been a three-week issue to fix. Just after I passed the 50K on miles and just over the time of 4 years the check engine light came on again. $150 to diagnose. They required a compression test as the results was a cylinder losing compression. $400 to run compression test. After a few more days I receive a call that the #5 cylinder head is bad and will need replaced. Losing 60% compression, bleed off on idle. The cost for this repair was going to be $15,000.00. My question was what makes this happen to a car with only 53K miles on it? Manufacturer defect or a poor build job? No real answer other than it was going to be expensive due to the parts to replace, labor, machining that would need to be done and about 2 weeks to fix.
Shy of an attorney at this point. I said this needs to be taken care of by Mercedes. Is this a common situation? If so then a new class action lawsuit needs to be filed. A few more days and Mercedes said they would split the cost with me. Now we are at $7500 if nothing else is wrong once they get into the engine. Still this should be on them for something this major with a car that has no more miles than this one has. $15K is 1/2 the price of the value of the car almost. Crazy. I have tried to get Mercedes to take care of this one. It should be on them for something this major with a low mileage engine issue. Still fighting trying to get this fixed. Any suggestions? I am open.

BEWARE TO ANYONE THINKING ABOUT GETTING A MERCEDES GLE! On November 30, 2016, I leased a Mercedes GLE from Keyes Mercedes in Van Nuys, California. Only a month later, the coolant light came on. We fixed the issue. And then about two months later, two other error signs kept lighting up: (1) Inoperative, See Operator's Manual and (2) Active Brake Assist, Functions Limited, See Operator's Manual. I was very concerned because the accelerator felt odd when the error signs came on, and the car did not feel safe to drive. We brought the car in for service. The service department addressed the issue, and I received my car back. Since then, the error lights have come on again and again. At this point, my car has gone in FOUR TIMES to the service department to address these error signs that keep coming on! I soon will reach ONE MONTH of being in a loaner car.
Keyes Mercedes Service Department has been great in trying to repair the car, but the car is a lemon and it doesn't look like it can be fixed. Mercedes headquarters has been absolutely terrible. Back in March, I reached out to Mercedes headquarters at 800 367 6372, and spoke to an Executive Referral Manager by the name of Kyla. She would not provide her last name. All she would say is it would take 4-6 weeks to determine what can be done, if anything. She would not escalate the situation further, and she would not put me in touch with the regional manager. When I tried to reach out to her when I kept having to bring the car back in for service, she did not respond. When I finally heard back, Kyla said there is nothing that could be done and, shortly afterwards, she relayed that she is changing roles.
After several attempts to find a new contact at Mercedes headquarters, I received a call from someone named Brian today. He, too, would not provide his last name. All he could say is it would take another 4-6 weeks to determine what can be done, if anything! THIS IS LUDICROUS! We've had the car for only 5 1/2 months. It is completely unreasonable for us to have experienced this many error signs. In fact, we should not have experienced any during this short time. What is more unreasonable is Mercedes headquarters will not do a thing about it. I've never encountered such terrible customer service! I have a feeling that I'll be stuck in a loaner car for many months to come at this rate! It looks like MERCEDES GAVE ME A LEMON!

I leased brand new GLC300C 2017 on Dec 2016. While driving on the highway at 65m/h the vehicle slowed down on its own and lost throttle. Many warning messages started to pop-up on my command center screen (Check engine, collision prevention assist plus inoperative and peeps). I was not able to bring the speed back up no matter what I did. I pulled over to the side called the road assistance. I managed to make it to the dealership at 25m/h speed. After multiple visits to the dealer workshop they fixed loosing throttle problem.
After few weeks I have the check engine light. I went back to the dealer more than once. They fixed the check engine light. Recently I have the (Collision prevention assist plus inoperative) message all the time. I confirmed with this message that the automatic stop to prevent collision doesn't work. Went to the dealership they said there is no fix to this problem. Did anyone has the same issue with your car similar to mine?

I own a 2014 ML350 Benz for three years and always have issues with the software, also on March 31st 2017 I was driving to work the same way I go every day and the engine shut off and the steering wheel to lock up.
How do I know I can trust these reviews about Mercedes Benz?
791,307 reviews on ConsumerAffairs are verified.
We require contact information to ensure our reviewers are real.
We use intelligent software that helps us maintain the integrity of reviews.
Our moderators read all reviews to verify quality and helpfulness.
For more information about reviews on ConsumerAffairs.com please visit our FAQ.

I purchased a used 2007 Mercedes-Benz C230. The car had around 70k miles on it. I was driving home one night and the car suddenly jerked and went into "Limp" mode. Meaning the car would not accelerate past 40 mph. I was able to drive it to a MB Service Center where I was informed that a sensor inside the transmission had failed, it was an "anti-theft" related part and could only be installed and programmed by Mercedes. I reached out to Mercedes for some assistance and was told because the car wasn't serviced throughout its life by MB they were not willing to help with the cost of the part. $2,700.
My next purchase of a Mercedes was a 2009 C63 AMG. These are high-performance, hand-built engines. I verified this vehicle had always been serviced at a MB dealership before I purchased it. Around 80,000 miles, I was driving down the interstate and was about to pass someone when a check engine light came on and my vehicle lost all power, we were lucky there was enough of a gap in the Houston traffic to pull over safely. The vehicle was towed to Mercedes and was there about 3 or 4 days before they called and told me a wiring harness for the fuel pump had shorted out and needed to be replaced. $700. It took them another 3-4 days to actually get the vehicle repaired. At about 85,000 miles I get a notification that my brakes need to be replaced. Call MB for a quote. $6,000.
At about 90,000 miles a check engine light came on. It went off but soon after it returned. I took it to the Mercedes Dealership, 4 days later they call me and tell me my INTAKE MANIFOLD is cracked and needs to be replaced for $3,747.00. This is a hand-built performance engine, are you kidding me? I again reach out to MB USA with my concerns and looking for some assistance, they tell me the service records don't matter and it's about 1. If I bought the car from Mercedes and 2. How many times I, myself have had the vehicle serviced by the dealership. From that they decide if they feel the need to help with the cost of the repairs. This part is obviously faulty and Mercedes would be embarrassed if I posted the pictures of the crack in this aluminum-alloy intake manifold and the "bubbles" forming in the weaker parts of the metal.
I asked the "Lead Technician" what would cause something like this and his response was "That would be a question better answered by an engineer." I am not saying all cars don't have their problems, I am saying most of us can't afford the problems Mercedes-Benz have. The parts, service, and maintenance required on these vehicles is extremely expensive and if something happens you better hope you have thousands of dollars laying around that you can use.

I was having some warranty work on my SL63 AMG at Five Star in Florence SC. The spoiler on my car needed replacing. While removing the spoiler, by someone with NO prior experience, he ripped through the fiberglass and destroyed my trunk. Five Star called me and explain the situation. They offered me 2 solutions,1 replace with new lid or 2 patch and paint. Considering the caliber of car we are talking about I chose the new lid. Once Five Star realized that Mercedes-Benz would not pay for their mistake they refused to replace it and returned to me a patched trunk lid.

Bought New 2009 C300. Only has 40,000 miles. Biggest junk we ever owned. Driver seat came apart. Paint on front bumper cover and all door handles peeling off (all plastic areas). Dealer agreed to repaint. After 1 year it's happening again (Color is Mars Red). Car went into lock mode and wouldn't start. Had to be flat bedded to dealer. Blower motor for heat/air burned out. SRS system set off trouble codes dealer. Said bad seat belt parts. Car is out of warranty and have to pay for everything. Never owned such a junk!
Bought New ML250 Bluetec Diesel. Just turned 20,000 miles on 4/4/17. Driving down road and starting surging. Went a little further down road and surging again. This time smelling Diesel fuel. Started smoking from under hood. Car broke down. Had to be flat bedded into dealer. Dealer said Fuel leak and all other related damage from fuel spraying on engine is due to rodent damage and warranty is not covering anything. Want to charge me $4500 to $5000 for repair.
I don't believe there was any rodent damage and the fuel leak was caused by faulty parts. We drive the car every day. It doesn't sit around. I also drove it all day on 4/4/17 and this happened at 2:30 pm after driving all morning. I opened hood on roadside to make sure it wasn't on fire. Didn't see any signs on rodent nesting or anything. The car is under warranty and extended warranty and they won't cover anything. This is terrible customer service/relations. We are done with Mercedes-Benz. We will tell everyone we know.
What is the sense of having warranty when they won't honor it. Rodent or not. Fix it. Warranty it. It's called customer service. What about the oil leak recall... which we haven't got. I say that ruined the wires or harness and the oil ate through and that caused the problem. MB won't own up to these problems. When the MB Rep called me back she agreed with the dealer's decision. Terrible. We are talking about New Vehicles $100,000 worth of JUNK. Our lawyer will be getting informed of these issues. We also filed a complaint with NHTSA.

I purchased a Mercedes-Benz GLA 45 about 6 months ago, it has only done 2600km, the reason being the AMG has the most uncomfortable seats I have ever driven in. The rear of the seat is only 290mm wide, after drive any longer than about 30 minutes my right side of my body is in pain from the bolster pressing on my hip and leg. I have tried adjusting the seats several times to no avail. All MB Gold Coast could suggest was to buy another MB with more comfortable seats in it. Or come in so they could check the seat adjustment. After going online I find a lot of people complaining about this problem. Even 2 car reviewers commented on how bad the seats were. I do not understand why this problem has not been addressed. My only choice is to sell the car, which is a shame because everything else on the car seems fine so far.

I have driven Mercedes Benz for nearly a decade. I have trusted the brand; I have trusted the Mercedes-Benz dealership in Fort Lauderdale. However, recently this trust was betrayed. Additionally, I have always purchased my cars there, and always taken my car there for service. I recently took my car in to get the lights replaced. A week later the car was ready. As I drove off the parking lot, I opened the glove compartment, and it fell to the floor. I quickly called my service advisor; he suggested I take it in as soon as I could. And I did; after assessing the damage, the service manager called me and became argumentative, refusing to take responsibility. He not only betrayed my trust, he insulted me, his last words were: "We are going to have to agree to disagree on this one."
This is not remarkable customer service; in fact, it's no customer service at all. The damage is self-evident, an obvious blunt force and trauma to the glove compartment. A client for a decade; I was planning on purchasing my next car there next year; not to mention, I spent close to $4000 on the lights and back breaks. If you want quality, chose a different dealership.

I bought my C300 back in 2010 from Walter's in Riverside, CA with two year extended warranty. I paid $3000 extra. At that time, Vincent, the agent who sold the car to me said that the seat covers were made from genuine leather. But last year the seat panels on driver side and passenger seat in the back were torn apart right where the stitches were. I went to the dealership in Fresno, CA, but they could not help neither the MB headquarter in New Jersey. I rolled back the cover and found it was made from vinyl. The C300 manual says the seat cover is made of genuine leather and the interior trim is made of wood. These are not true. MB is being dishonest and lied to me. I found on the internet that a lot of customers were reporting the same problem. I am still waiting for the defective airbag to be replaced. MB wants people either forget about the safety issue, die naturally or sell their cars.

GLC 300 SUV - This was my first Mercedes and it has turned out to be a huge disappointment. The brakes squeak so loud that you can hear me backing out of the driveway for blocks. The dealership tells me that they are working on a fix. But, I have had the car one full year and no fix. This is completely unacceptable, and I paid over $50K for the vehicle. Do not buy. Buy an Acura or Lexus instead.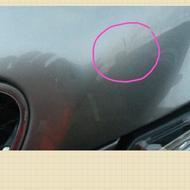 I have had two cars now of Mercedes in 2 and a half years. The first one was one of the red ones that they have known about for 4 years and still carried on spraying with this faulty paint. I had not much success with the warranty procedure to the degree that they only wanted to respray the panels affected, this happen to be everywhere apart from one side I argued for a full respray as the car was showing signs of getting worse by the week. I got so fed up that believe it or not I traded it in and got another one. This one was involved in a accident that involved the bonnet needing slight fill and respray. I was told it at to go to a Mercedes approved spray shop so of it went to Looker of Maidstone Kent where the first week it was sent back to me on a transporter. I did not let it be unloaded as it had scratches and chips in the new paint work. Back it went for another week.
I was called and told it was ready for collection and when I got there the bonnet was not put on the car straight and the paint work still not good. They told me they had resprayed the whole bonnet but this was a lie as when I spoke to the guy that sprayed it, he said he only went across 3/4 of the way, they also told us they had replaced parts, they hadn't. They also managed to damage one of my alloy wheels in transport which was refurbished. I still think I should have got a new wheel as there was nothing wrong with it when it went in.
After week three I got it back. I am still not happy with it as when washing it I have a circular mark on the bonnet. I sent all my correspondence to Mercedes Benz and after 5 days they have told me they are not prepared to compensate me other than the free labor only offered on my next service. They can't understand why I am unhappy and have told me that I have to go to the ombudsman. This is unreal from a so called premium branded company. Anyone that can help me get this out on the internet as they seem to think they are untouchable by the man on the street. My main bit of advice don't buy a Mercedes if you are expecting a good customer service and after care. Poor poor poor.

I don't have any problems like other owners of Mercedes-Benz described here but I am a little bit confused now and scared after reading these horrible reviews if it would be really possible to have problems like brake's complete failure on the highway or sudden fire or any other catastrophic failures resulting in expensive repairs. I do maintain my car myself and so far I don't have any problems - my original tires lasted to 50,000 mi, front rotors and pads replaced for the ceramic at 50,000 miles, I change the oil every 10,000 miles, oil filter after 5,000 miles (it is nicely accessible from the top of the engine - not like other US cars).
I have only one issue with rattling sound at the slow speed in the rear on passenger side - it may be a shock absorbent. I have some skills (I used to be a car mechanic on East German cars like Trabant :-) so I can small repairs perform by myself. With something big I wouldn't go to dealership, I would rather find experienced private mechanic in smaller shop. I suspect that after visiting the dealership you may have more problems. Try to change the oils and filters by yourself, rotate your tires and save hundreds of dollars. I love my car and I hope that I will not have the problems like other people described here.

Hi there. Whoever is reading this is my experience. I fought with my cousin for many years, "Who is better Benz or Audi?" I could not take it from him saying Audi is better. But now after owning many of Mercedes I realized he was right. I have a Mercedes Metris that I bought last year for $40,000 for my company. Used it for year and putting 30k on it. Worth now $18,000. Seriously. Tires are worn already pieces inside a car. They start falling apart. Looks more like Kia or any other cheap car. What's happening Mercedes? You can't afford competition anymore. Then stop producing this cars. We will buy 30-years-old ones. They run better and have great value. I also own 2010 ML appraised $12,300 only 70,000 miles... I am moving to any other car but you Mercedes. Bye.

Never again will I buy a new Mercedes. Our 2011 ML350 has only 22,000 on it as of today. We use it for vacation trips only and it is stored in a climate controlled garaged when not in use. We have had three major repairs in the 22,000 miles, mostly sensors failing that made drivability terrible. Also had to have a new computer installed after several trips to various MB dealers who could not seem to diagnose the problem.
Latest problem is bad rattling noise from the front suspension. I took the car to an independent mechanic who has a stellar reputation who diagnosed the problem as upper front strut mounting failure. This was at 17,000 miles and in preparation for a trip to Florida we had scheduled and wanted to be sure it was safe to drive. On that trip I took it to a dealer in Raleigh, NC where our daughter lives to have it repaired (We have no dealer within 100 miles of us here). The dealer verified the strut problem and quoted over $1800 to repair, which was a shock to me as I assumed at 22,000 miles that the warranty would cover this. We were told the time on our warranty had expired by just a little bit and it would not be covered by warranty.
I called MB USA and tried to get it covered since it was such low mileage on the car. They would only allow a 40% discount on the repair. I then took the car to the earlier mentioned mechanic who did the repairs for less than the 40% off price at MB dealers. Never again will we buy a MB or have this one repaired by a MB dealer. The build quality on this car is about as bad as owning a Yugo. I have much experience on automotive builds as my hobby is restoring antique cars and building hot rods. I have built several cars from the frame up and currently own two hot rods built that way (1953 Ford F-100 and a 1934 Chevrolet). The car club I belong to is who recommended the local mechanic I use now for all maintenance on my newer cars when I don't have time or equipment to do it myself. The MB was purchased by my wife as her car and we expected much more from such a high priced vehicle. Highly disappointed in Mercedes-Benz.

I own a 2007 E350 with 125,000 miles. For years I have complained about the transmission shifting. Was told car needed a conductor plate ($1500). Problem still exist. Was mailed a letter from MB USA in reference to balance shaft settlement which my car was diagnosed with that code (0272) at 61,613 miles. Mercedes-Benz of South Atlanta refused to correct the problem and now that I just reached the 125,000 miles limit, they are telling me the cost is $7000 while MB USA settlement letter clearly states that the reasonable cost is $4000 minus MB USA discount from settlement. While I am VERY DISAPPOINTED with Mercedes-Benz of South Atlanta, I am willing to give them the opportunity to redeem themselves. I have called Margarite (800-624-6736 ext **) numerous times and she refuses to return my calls. If MB USA cares about its customers and its reputation, they will address this issue.

I come to make a statement of the worst auto customer service I have ever had. My wife and I contacted Mercedes-Benz dealer in Silver Springs, Maryland on January, 21st, 2017 to buy a 2017 Certified Pre-owned Mercedes GLC 300 4MATIC. After test-drive and negotiation, we decided to finance the car with a down payment. As it was Saturday evening and MB Financial services was already closed, all financial approval would be done next week.
On the next Monday, January 23rd, I was informed by the dealer that in order to get the financing approved I had to cash down 50% of the value of the car and provide Bank Account statements, pay stubs, Lawful Permanent Resident ID and other documents. I was not surprised since I recently relocated to the USA and I already knew my Credit Score was low. So I made it happen by providing all documents required and by doing an International Wire Transfer to fulfill the amount necessary for the buy. As this transfer was done with urgency, I had to pay extra fees to get the money ready for buy.
On Tuesday, January 24th, I was informed that the financing would had been approved and I no longer had to cash down 50% of the value of the car, but about 15%. And car would be delivered on Thursday afternoon, January 26th. In the meantime, I got the car insured and pay for the first monthly payment of it. On Thursday afternoon, Delivery Day, my wife and I returned our rental car and took an Uber to the MB dealer. Everything seemed usual until the big disappointment came. After we had signed part of the contract documents for the buy, we were informed by the manager that they did no longer had approval from MB Financial Services to our financing.
Long story short, we came back empty handed, or better said by feet. We were rudely sent alway without any worry by dealer staff if we had the means to come back home. Not even a taxi was called. To conclude, together with all financial loss we had (early returning of a prepaid rental car, Uber, auto insurance and fees on international wire transfer), we suffered prejudice for being immigrants, although we are highly schooled people with Lawful Permanent Residency. The reputation of Mercedes-Benz as one of the greatest auto brands simply vanished for me and my family. The Star lost its bright!

My wife and I are currently owners of a 2003 Mercedes Benz E class 3.2. The reason for my comment on this site, is cause I was reviewing a repair (online) for our car, and I came across this comment and clicked into it and came to find that I'm not the only one who has been dealing with, and going through, as many problems as one can imagine.
My wife and I have had our car in and out the dealerships many times... Both in San Antonio and Corpus Christi. The very first time was in San Antonio Tx for a brake problem that was said to be a hydraulic pump failure. At the time, before they told me all this, I thought to myself, and told my wife, ahh, no big deal probably just needs a factory reset of some sort and we'll be on our way... well guess again. Also, its real appealing how the receptionist gets you with the free courtesy tow on the vehicle, as long as the service gets repaired at the said dealership... lol after receiving the bill, its like, so much for the courtesy tow, huh? lol...
Anyways, I say all that to say this, after they told me it was the hydraulic pump, keys were bad, battery light was comin on, etc... etc... They hit me with it, and me and my wife just got silent... I got extremely hot throughout my whole body, cause it was like, omg, where are we going to come up with this kind of money to repair something like this? I had just bought my wife the car cause her previous Saturn had problems with the engine and the amount they gave us was more than the actual amount that we even paid for on the car including tax title and license (insurance and inspection included)... the amount was somewhere around 3900 dollars... Just to think, that if we get through this, would be a relief and thank god hopefully this will solve our problems and we'll be on our way, but it wasn't, and it was just the beginning of a long nightmare to come.
Well, thank god this happened in February and my wife and I were expecting and waiting on tax returns so we thought ok, everything we planned on this yr will just have to wait and we'll take care of this and hopefully bounce back the following yr and take care of what we were going to take care of this yr on next return... well guess again... not even one month out of the dealership, I'm in a town called Aransas pass Tx, right outside Corpus Christi Tx, and as we were driving down the road (from my currently owned mothers home) we hear a loud bang, kinda similar to a big fire work or shotgun noise, coming from the rear end of the vehicle.
So I stop the car but as I stop the red light on the dash comes on and it says stop vehicle too low... well I forgot to add up at the top that every morning when we come out to start our car its very low in the rear end and we have to give it about ten to fifteen minutes before it starts to rise and get to its correct height and safe rise to drive or operate the car. Well as I open the door and look back its completely down over half of the tire, is the rear fender/fly-wheel. I thought to myself instantly, omg please don't tell me another 3900 dollars... By the way it came out to 2500 dollars on the first one with the so called discount to make everyone, including myself, feel better, ya, huh, right, I thought.
So it turned out to be a faulty air bag in the rear suspension... well since the other side was the same age they recommended that I get the one opposite of it as well... 2300 dollars after parts and labor... nightmare after nightmare on this car, it isn't over obviously or it wouldn't be a complaint, but I think most people would consider what I've went through enough already... well two weeks later same noise, same side, same air bag suspension, and down it goes again... This one was under warranty so didn't have to pay, but went through the hassle of waiting on tow trucks and repairs that take weeks with no rental, cause really didn't feel like or know how to go about the process of retaining one from them (at the time), free of charge, since warranty, of course, was covered on the said product now.
Ok, now I receive my vehicle and the next day on my way back to San Antonio, after a horrible vacation, at my mothers home (in the coast), I start to feel a shake in the rear suspension, here we go again, omg, I bet the reader right now is thinking, omg as well... lol this time wasn't the air bag in rear, thank god just for a while, the dealer in Corpus Christi either forgot or didn't even place 3 lug nuts on a 5 lug rim and almost had a wreck going about 80mph on an interstate freeway that marks 75. So that's where I had to give it to them, not so much for me, but I love my wife dearly and not only is she not able drive right now cause of the vehicle sitting once again because just don't have the money for repairs right now, but she could of gotten hurt severely if not fatally... I let them have it with words in appropriate for public site but I felt like I'd had enough and I hadn't seen the last of it and now I'm not seeing anymore of it, at least not from a Mercedes Benz dealer.
Anyways, I had the tire fixed and repaired and replaced, free of charged and this time was put into a rental car but not even one month later back on feet again due to car not rising and being too low, so now I'm online trying to figure out how to apply some spacers of some sort just to lift the vehicle to the correct and safe height or legal height to drive, without rubbing or damaging anything any further...
I forgot to mention that every time I left either dealer they told me that the vehicle was fully inspected and that there were no visible or electronic problems detected in their diagnostic check. And every time I was on the road for bout 5 mins after start and take off a visit workshop code with the arrow facing up in the vehicle would appear in the cluster dash, so I would call them and the same thing at either dealer would say, "shoot me pic of the code and well see what we can do"...
Well I haven't went back since then but after further troubleshooting of my Mercedes Benz I come to find that after I took off both of my front two tires you can visibly see how the front suspension rods in the front both have splits in the air rise comfort part of them/shock ability, and had to have been like that for a while and now my air compressor must have damaged due to this problem... cause I'm sure it was never turning off due to leaks in the suspension so now cause of the dealers sending me away every time saying everything was good, my compressor is no longer working and the reason I say that they send me away every time with that being bad is because of the code I always received due to the leaks... it was the code that I had been receiving since purchasing the vehicle.
So, if there is anyone out there that took the time to read this and has went through, or no of anyone that has went through this; can you please be of help or assistance, in letting me know if there is anything I can do to resolve this suspension problem (of being to low), without having to go to the dealer or without having to spend a lot of money and maybe just add some spacers (on my car) for the time being? Just so my wife can get around until we have the money to fix it correctly with the factory parts and services??? Please, and thank you for your help and god bless you and have a wonderful day!!!

I keep my vehicles maintained on schedule. My 2009 C300 has just turned 80k miles. Upon using my car to go get lunch, it ran fine. Upon leaving lunch, the door lock and panel lights worked but the car would not start. At all. Had a local garage check battery first. Not the battery. Car then had to be towed 63 miles away to Mercedes dealer for servicing. They also charged $149 to diagnose the problem and a $20 shop fee (I learned this is for towels, lubricants and misc items. Mind you, this is a Mercedes dealership). $1500 later I will be able to pick up the car. In researching this problem, before having car towed to MB dealer, I see many other people on various sites with a c300 and with the same issue.
I also can not get a straight answer about the recall for a past rear lighting problem. They say the lighting recall from 2014 is closed, that work will not/can not be completed. I was not aware of the lighting recall as I was in the process of relocation in 2014 and did not receive any communication. Very disappointed in Mercedes customer service and reliability. As a woman, thankfully I was not in the middle of nowhere when my Mercedes decided not to start due to a defective part.

I purchased a 2015 S Class Sedan on Nov 11, 2016 with 18,500 miles on it. A week later I started to notice the transmission downshifted hard from 5th to 4th. My car has been in the shop going on 14 days and this is after having it looked at once already. I am told today, that updating the software did not work which it took Mercedes 13 days to tell me that after already doing it over a month ago the first time. So, it appears it is a guessing game now, they say it may be the valve body or it could be this etc... nevertheless, it is in disrepair. I am currently driving a C300 loaner and while I am appreciative of the loaner, I did not buy a C300. I am making the payment for the S Class. The worst part is, they cannot tell me when they will have my car back to me.

Many people seem to complain as just read on this site about MB. I currently own a 95 SL500, a 2004 S55, and a 2017 GLC300. If you search for an SUV of the small size like the GLC, you will see that there are many choices and the price seems to be all the same. We looked at GM as I also have a 20 year old Tahoe that I use to tow stuff. For the money the MB is comfortable and particularly nice looking for a car of the type (I will have to say kinda common) but it still has the status of driving a Mercedes. But in many cases we found it cheaper than other brands.
As for my 21 year old SL it has 45k on the odometer and I have done all the maintenance like it was being driven every day and I haven't thought twice to get in and take a long trip. It cost 102k 20 years ago and my house was a few bucks more, you have to treat it as a car built for speed and handling so expensive is the word to describe the car. Even though you can buy one for 4 thousand bucks, it is still a 100k car.
The S55 is simply a great pleasure to drive with so much power and 3 feet between the front seats and the back seat. My only complaint is the model prior was in my opinion better looking but again you expect the car to perform as new and it will with proper fluid changes, brake, cooling etc. This car is as new and handles that way, if you wait for items to break then usually because of engineering many other parts will need repair. The best thing to say is taking care of these cars and learning how to do the maintenance will save money and also let you see problems that are required for a repair. Enough said.

Good afternoon. I am a Mercedes C300 owner and recently I have had some problems with my car not starting...I took it to the RBM Mercedes in Alpharetta, Georgia for diagnostic review. The diagnostic presented with a problem within the steering column which caused the vehicle to not respond. I in turn looked up info on this problem and have noticed this to be an ongoing and unaddressed issue with the make and model years 2008-2009.
My question to you, upon communicating my concerns to the service center who currently has my car for repair, is, what are you doing to rectify this problem and since it is an ongoing concern why has a recall not been done on this or why are customers being charged upwards of 1500.00 USD to have these repairs completed. I for one know the cost of repairs for a car in this category of cars, but I do not feel it appropriate that because an issue within the manufacturing of this vehicle is a cause for repair should I have to pay to have an identified manufactured deficiency repaired. I am very disappointed that this has occurred a number of times and nothing has been done to rectify the expenses incurred in this matter.

We have over a dozen sprinters and our 2 new 2016 models have been in shop several times for major work in warranty and every time now Mercedes Dealers say it bad fuel and I heard of this that Mercedes was telling dealers to use this line to avoid paying for warranty work. We have engine OBD monitors so we know more than the average. Would like to hear from others and working on a class action against Mercedes. I did call Mercedes to complain will not call me back.

I have such disappointment with the service of my GLK350. I am a multiple MB vehicle purchaser. The dealership does not care and I realize that. I was told I needed $3000 worth of repairs. When my extended warranty kicked in the cost was $2000 but I now need $1400 for brakes. I spent $1900 for breaks 17 months ago. I have had headlight problems so often the police will not even ticket me because they realize how often I had to get it replaced. I have to tell you I am grateful that I only have one year left in payment but MB lost a loyal customer. I am done with your brand. I have nothing good to say about your brand or product. No, I take that back. There is. 72 year old semi retired gentleman in customer service that had great spirit and customer service. I could see the young service men treat him unfavorable. He had great customer service and appeal. MB could learn a lot from him.

I got a new C200 around 2010 and been driving for 6 years now. This model is good till the use of 130,000 Km. After that start having minor fault but very critical for safety. The car stopped at junctions or traffic lights whenever it went into idle mode. After checking with some local service they advise to change Air Mass sensor and it was almost fixed!! So far I am very satisfied with this brand.

I have a 2012 GL450 with only 40k miles on it and I have had to have the front suspension replaced and/or fixed 2 times in a few months time. I researched if other owners have had this issue and yes it is a known problem since 2008. The MB dealer even knows of the issues this system has had. The problem is serious and is going to cause someone to lose a life or get hurt severely. The front suspension will just drop while you are driving and you receive a "malfunction airmatic error" on the dash. This seems to me a 'recall' issue, but for some reason MB does not recall and fix the problem, until I guess a family loses a life.
Fortunately my vehicle is still under warranty and they say they will fix it, but this is not my concern. My concern is that this issue is a real safety issue and the NHTSA needs to look into it. Look Takata stepped up and are fixing their faulty airbags, MB you need to fix your suspension systems before someone get hurt or killed.

I would not drive or buy a new Mercedes ever again. There isn't enough time in the day to be in and out of the Mercedes repair shop. We just bought another Lexus and at this time selling our disappointing Gl350. After our 6 Mercedes the GL350 was the worst new suv ever. I have been in and out of the dealership 3 times this month, from oil leaks to the air suspension breaking and not being fixed properly. Mercedes would have to pay me to drive these cars. We just bought a Lexus RX last year, and LX to replace the GL. I figured out how good the Lexus was when I was in my Toyota Tundra towing 8000 lbs with 190k on the odometer, I beat it up all day long and it keeps taking any abuse I give it.
This past summer at my farm it was 102 outside. I would leave the Tundra running because I don't care. 40 min later I come back to a cool Tundra after doing some work on the farm. Getting in the cool Tundra with a duel axel trailer loaded to a max, I hit the road again. The Toyota/Lexus do everything the Mercedes can't! "They keep me on the road." Toyota is Lexus and if the RX and LX are half as good as the tundra I will be satisfied and go back again.
On the front end you may think you have a great car, but once you are out of the warranty Mercedes has you where they want you. The 80k I spent on my Gl is not a waste if I can help 10 people a year to not make the mistake I made. The Mercedes is a good car if you have more money than common sense and you have time to break down and spend your afternoon in the repair shop. Email me and I'll show you a stack of tow and breakdown paperwork on a car that should have never been able to be put on the road.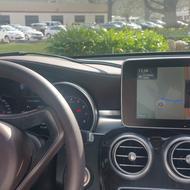 2017 Mercedes GLC300 GPS is horrible and dangerous. It tells you, "Prepare to turn left/right," but doesn't say when, or what street, or what lane. It gives the street or off ramp 500'. I advance only. So when I went into right lane & it's a right turn only lane so I have to turn but that's not where I was to go! This happens constantly. When I was in HOV lane of freeway GPS said, "Exit freeway," but can't from HOV lane. Also on freeway it says, "Prepare to exit right," so I go into right lane but the correct lane was 3rd from right lane. THIS GPS WILL CAUSE ACCIDENTS!
Additionally to input request you have to go through multiple steps. The MB service staff says it's cumbersome & they don't use it on their cars. It also says some roads are not mapped. IF YOU BUY A MB GLC300, DON'T PAY EXTRA FOR THE GPS. I now have a Garmin on my dash after spending 2-3K on the MB GPS. The wire is 00Pl Lo. Ugly & it partially blocks my vision but at least it gets me where I want to go safely.

My small CLA250 sedan is comfortable and fuel efficient. It handles like a dream. This is about the only MB which gets very good mileage per gallon. I used to have a C300 which just ate up gas without much to show for it in the performance department. The CLA250 is a fuel efficient small size luxury sedan which delivers on precise handling and performance.
Mercedes-Benz Company Profile
Company Name:

Mercedes Benz

Website:

http://www.mbusa.com/mercedes/index