Consumer Complaints and Reviews

The Good- I brought my first GLE-350 Mercedes in September of 2016. I love the look and thought the Customer Service would match the luxury feel of the car and it did, until it didn't. I attempted to give a jump start to another driver at the Detroit Zoo in Royal Oak and my beautiful SUV started displaying "Inoperable". I called Roadside Assistance and Michael from the Bloomfield Hills location came to my rescue, literally. Michael, was great. He diagnosed the issue with my SUV. He stayed with me and explained the issue to the towing companies. His expertise and professionalism was phenomenal.
Michael use his expertise to force my car into neutral even though another Mercedes representative stated that it couldn't be done. My SUV was dropped-off Sunday evening at the Novi location near my home. Michael called me Monday morning to inform me that he explained what was going on with my SUV to the service tech at the Novi location. I called the Bloomfield Hills location to inform the Manager, Steve on how great Michael has been to me. I told Steve that because of Michael's great customer service skills I wouldn't mind staying with the Mercedes brand.
The Bad & the Ugly-I arrived at the Novi location at 9:00AM to see what was going on with my GLE-350. I was greeted by Serica, so I asked about the status of my SUV. Serica told me she just started at 9:00AM as she checked her computer. Serica stated that it was assigned to a technician and without an appointment I was lucky to get in. Also, that she would call me with any updates. I thought to myself since I'm already here why wouldn't she ask the technician the status. Two minute after I left, Serica called and told me the parts had to be ordered and that it would take 4 days. I asked Serica for a loaner car.
Four days was a long time and I need a car for work. Serica, stated that no cars were available and that I would have had to book a car two weeks in advance. If I would have known two weeks ago that I was going to blow a fuse in my SUV then I would have planned. I called again on Tuesday, and asked for a Manager. I spoke with Johnathan to see if I could get a loaner car for work. I was highly disappointed in the customer service at the Novi location. Johnathan haven't returned my call from 9:30AM Tuesday morning.
On the other, Serica called to tell me that they are hoping to receive the part sooner than 4 days. In the meantime, I have a credit on my account because I paid my SUV bill for the remaining year with no car to drive. I truly expected Mercedes customer service to be best-in-class. I have driven an Acura for years and Acura's customer service is top-of the-line. I really thought with a slogan like "Drive the best or nothing"' the customer service would surpass the rest and be the best, boy was I wrong.

I was excited to buy my smart convertible, which after five years, is sitting in the garage, with the roof not closing. I live in the sub-tropics, rain comes in a split second. Mercedes will not even look at the roof, take the time to try and figure it out, just sent me to a top shop who also had no idea, except to sell an entire new roof, cost over $1500. Service tech said, "Get the roof closed and get rid of it ASAP." $17000, five years old, trade in value 1500. SHAME ON MERCEDES FOR MAKING A DISPOSABLE CAR!!!

I have owned BMW, AUDI, FORD, MAZDA & HONDA. In 2013 I purchased a pre owned certified series 2011 ML350 from Mercedes St. Catharines, ON. Before the warranty was up all sensors died and the car went into limp mode. The dealer fixed this issue. Post warranty this is what has gone on the vehicle now. Timing Chain, Transmission, Oil Seal, Sensors Again, Seals for oil intake & filter housings and Transfer case for Transmission. I contact MB and they said sorry they could not help. I recommend that you never buy an MB product.

The bumper of my new 2017 E Class fell off after barely touching a parking bumper like you find in many parking lots. The bumper does not even have a scratch on it. The dealer says that this is common and they fall off all the time!!? Mercedes Corporate will only "definitely understand how I feel." How can a force small enough to not even scratch the paint on a bumper make the bumper fall off?! To add insult to injury, the bumper is not in stock, and I will have to wait a few weeks to get the car repaired. Definitely my last Mercedes. $2600 to repair, and no end in sight.

I have been a customer of MB of Boerne Tx for a few years. I purchased my last vehicle from them. I will not be going back. On June 27, 2017 I brought my car to MB to check an engine issue. I utilized one of their loaners. I picked my car up the next day and drove to my house. I opened my trunk to grab my cooking cutlery which I had put there the day before only to find it gone. I did a quick check of everything else in the car and found I was missing two other items. What makes this so frustrating is I blame myself since this is not the first time Boerne MB employees have stolen something from my car. The other time, I reported the theft immediately to my service advisor Linda who gave me a " complimentary" wax job. She told me she had reported that theft to management. I should have emptied my car out before taking it there but I was in a hurry and forgot my cutlery was in the back.
I did not bother to go back and report it because obviously nothing would be done or it would have been done the last time this happened and would not have happened again. The main reason I am providing this review is so other Mercedes-Benz owners do not make the mistake I made and become a victim of MB of Boerne employees. Empty your vehicle before you leave it with them.
To MB management, I sincerely doubt I am the only one this has happened to since it happened to me twice. This would be easy to find out which of your employees is the thief or thieves. Plant something in a vehicle and track it. You will catch them sooner or later. You have lost my business but maybe you can prevent this from happening to another customer. Had you done this after the first time I reported it to you it might not have happened again. Don't get me wrong, I blame myself but even after the first time I thought I could trust you. More fool me... it has been an expensive lesson replacing my Wusthof cutlery set but it is a lesson learned. I will utilize MB of San Antonio from here on but my car will be empty regardless.
How do I know I can trust these reviews about Mercedes Benz?
852,533 reviews on ConsumerAffairs are verified.
We require contact information to ensure our reviewers are real.
We use intelligent software that helps us maintain the integrity of reviews.
Our moderators read all reviews to verify quality and helpfulness.
For more information about reviews on ConsumerAffairs.com please visit our FAQ.

I received a "safety recall notice" from Mercedes in March 2017 stating that under certain conditions a "very high electric current can flow through the starting current limiter causing it to overheat." This can defect can result in fire. As of today, July 13, 2017, Mercedes told me it has no idea when the parts will be available to correct the problem. The recall affects a number of Mercedes models manufactured between 2015-2017. Mercedes has a particularly torturous telephone system. When I finally spoke to a customer service representative it was clear that he could not have cared less. Meanwhile, I have a car that is greatly diminished in value in my opinion.
We have purchased approximately 10 Mercedes in the last 15 years, including 2 within the last 2 years. We will not be purchasing any more. I called to file a complaint with the National Highway Traffic Safety Administration. I thought they might be able to help or have additional information. The woman barely spoke English and kept telling me my VIN number was not in their system. She finally put me on hold for about 5 minutes and amazing she found the VIN. She was equally incompetent at providing any information or in telling me what her agency would do. I asked if someone would call or email me. No way - government workers are not there to serve you apparently. Close down this worthless agency.

I have a 2009 Smart car and the paint top clear coat is peeling off all over the car. If you google this issue, you will see that many of the Smart cars have paint issues, especially the red ones (which mine is). I called the Smart headquarters and I was instructed to apply for the "Goodwill out of warranty process." I went ahead and got the estimate from their approved Auto shop and submitted that. I received a call today from Adam from the Mercedes-Benz headquarters and my request to have the car painted was denied.
I saved for 3 years to purchase that car new. It now looks terrible and Mercedes-Benz has to know that this is an issue with their Smart cars. So, now I ride around in a crappy looking car. When people ask me how I like my Smart car, I take them for a walk around my car and then inform them that Mercedes-Benz will not back this issue up. I am very disappointed with their customer service. You would think that it would make more sense for them to fix the problem, versus me riding around in a crappy looking Smart car. Clearly, they don't care about their customers and keeping them happy. I would never recommend any Mercedes-Benz dealership. I should have bought a Subaru based on their excellent customer service.

I had problem with rear camera on model S550 year 2016 from the beginning. Took it multiple times to Benz dealership and they failed to fix it. Finally I stop the lease payments and took the car back to the dealership, after several weeks the dealership called me and said Benz decided to ground the vehicle and return it to their inventory. I got my tags and returned them to MVA, now Benz is denying the facts and is asking me to continue to pay the lease until the vehicle is fixed and they admitted that they have no fix for it. Their service and customer support is so bad, I hope government look into their unfair practices. Any suggestions will be helpful. They are awful and ignorant.

If I could start by giving them 0 star, I would have. But unfortunately you'd still have to give them something. Let me start by saying that if anyone wants to see my email records or phone conversation records that I had with MBUSA, feel free to reach out and I will provide them all to you. I leased a brand new C300, full package just about 3 months ago. Starting the moment I played any music, I heard a noise coming out of the doors, mainly the front doors. So, I reached back the dealership within 2 days, and I said "there is this issue with my car." "Sure, bring it back to us and our shop team should be able to fix it for you," said the dealership to me.
The car is brand new, and it's under 100% warranty. Long story short, over the last 3 months, I was given a loaner car for about 20 days! 5 different times, they had my car to work on it, different dealership, and yet, they are still not able to fix the issue. The issue comes in whenever I use the bluetooth to make a phone call, listen to any music, or playing a radio. The shops have tried changing the speakers, doors, entertainment system and so on. None of them fixed the issue. So what I did was that I thought I could call MBUSA and have them get involved with this major issue.
Irene **, Executive Referral Manager, the person who I started communicating from the first day, told me that, "We're sorry that this issue is within your car, and we are here to help you out." Sure! So, she offered me a $100 gift card to a restaurant! My first reaction was that, "Are you being serious?" She said, how about a $200 gift card to a nice restaurant where I could take my friends and family for a night. My reaction to her words was just unbelievable. I said there is no way that a customer would say yes to this, where they have to deal a car with a broken entertainment system for 3 years! How would you want this to go away?"
Anyhow, I emailed her, and I noted the conditions that I'm willing to go with at this point, which one of them was to have MBUSA buy back their broken car and give their customers money back. Irene emailed me back (and called) and said "Sure! We are going to work on this and it would take about 4 to 6 weeks for us to go over this." I said "that's fine. As long as I know that's the case."
After 5 weeks exact, she called me and said, "We are 'unable' to buy back your car and it is what it is. There is nothing we could do at this point!" So, I discussed with her over the phone that, "How would you even say that? There is 100% something wrong with the car you support in your region, and you say that you can't do nothing?" She, again, said, "We are sorry it is what it is" and hang up the phone! In the middle of our conversation, she said her own words and hang up the phone! As easy/crazy as it sounds like. So, I got really upset, and I emailed her that, "We were talking I believe, and you hang up the phone on me. That is not nice in no business environment. This is no buy it and you are on your own - This is 'The best or nothing'."
So after she received my email, she calls me back in 2 hours and said, "I'm sorry that the answer is not what I thought it would be, but there is nothing I could do." I asked for her manager's name or email address where I could talk to them instead. And she refused to provide any. So I emailed the day after, 3 times, and no response. The day after which would be today, she emailed and said the decision was made by her team and Frank **, "which I cannot provide you his information. Also, I am not going to reply to your emails after this."
So, long story short, please do a bit research on the type of car you want to go with, and make sure you don't have to deal with these people. They are very rude, unprofessional, and untrustworthy and unreliable. I am, in fact going to make legal actions about this and as I have been told, this car is an easy 100% lemon law buy back, by the California laws. MBUSA just don't want to take it the easy way. Just remember, first they tried offering me a $100 gift card to a restaurant and have me let go of this case. Thank you.

2017 Mercedes AMG C-43. Car purchased with Dealer and MB Printed Brochure representation "Equipped with 4G LTE wireless system." After (3) MB dealer service exams and 9 Embrace calls, am informed "All 2017's have European 3G LTE systems that Will not work in US and cannot be modified." Many other buyers with same problem and MB refuses to exchange car.

I purchased a 2015 CLS 400 4MATIC with less than 7500 miles. After driving the vehicle for a week, I noticed a small grill for the dash temperature sensor missing. I took it to MB of Boston in Somerville, MA. I trusted that would be cover under factory warranty because I purchased this vehicle with an obvious factory defect, the dealership declined the warranty repair, instead quoted me $1200 to replaced the small vent on the dash without no explanation, the dealership make no effort to remedy the problem to ensure customer satisfaction. I was heartbroken to be told that it would not. I reached out to MBUSA customer relations, I was told a number of time they're going to call the dealership to work it out with them and get back to me. Since then I've been trying to reach MBUSA no one from the dealership or MBUSA has contacted me or made any attempt to remedy this situation.

I have a 2008 Sprinter 3 L diesel and at 251000 miles the timing chain broke driving down the road at 60mph under cruise control. Since it's an interference type motor the Benz certified mechanic recommended replacing the motor. Poorly built delicate vehicle. I'll never buy another Mercedes. I'll buy American next time.

I lease a GLC 300 and after about one month my wife accidentally hit the mirror in a beam. Only the mirror connector broke, everything else is working normally, like the blind spot assist. Event the mirror glass is intact. I took it to the Mercedes-Benz of Stevens Creek (San Jose, CA). They told me and my insurance company that the expected repair time was 5 DAYS. I leave my car there and after 5 days I call to see if my car was ready. Then, they told me that the part is not available in the entire USA and would have to be imported from Germany, the new repair estimate is now 5 to 7 business days. In the meantime, I'm still driving the rental car, and GEICO was nice enough to give me extra days with the car.
After about 10 days that my car is in the shop I call again to see if my car is ready. And they told me Mercedes will not ship the part until June 1st, the current date was May 4th (almost a month waiting time). Then I started to asking questions like: Can you try to put the mirror back in my car? Answer: no, not possible. Can I have a loaner while I don't have my car back? Answer: no, loaner is only for regular maintenance. I called Mercedes-Benz Customer Service and after trying for a long time to get some help, they offered me a 45 dollars per-day refund with the rental car. In the meantime I'm still liable for the lease payments.
Around May 22, I call to see if there is any update, and in fact I had an update. The part will now only leave Germany in the first week of July. That day itself I went to Mercedes-Benz of Stevens Creek and got my car back. I drove all the way to Mercedes-Benz of Oakland and they were nice enough to give me a loaner (not nearly as good as the car I leased). I still don't have my car back and I'm still paying the lease. This is my first time owning a Mercedes, and, as you can tell, my experience is terrible. So, of course, I don't recommend it. Their customer service is terrible, they don't do anything to alleviate your frustrations.

I purchased my second Mercedes a 2013 GL450. In the less than year I have owned this, the check engine light has been a three-week issue to fix. Just after I passed the 50K on miles and just over the time of 4 years the check engine light came on again. $150 to diagnose. They required a compression test as the results was a cylinder losing compression. $400 to run compression test. After a few more days I receive a call that the #5 cylinder head is bad and will need replaced. Losing 60% compression, bleed off on idle. The cost for this repair was going to be $15,000.00. My question was what makes this happen to a car with only 53K miles on it? Manufacturer defect or a poor build job? No real answer other than it was going to be expensive due to the parts to replace, labor, machining that would need to be done and about 2 weeks to fix.
Shy of an attorney at this point. I said this needs to be taken care of by Mercedes. Is this a common situation? If so then a new class action lawsuit needs to be filed. A few more days and Mercedes said they would split the cost with me. Now we are at $7500 if nothing else is wrong once they get into the engine. Still this should be on them for something this major with a car that has no more miles than this one has. $15K is 1/2 the price of the value of the car almost. Crazy. I have tried to get Mercedes to take care of this one. It should be on them for something this major with a low mileage engine issue. Still fighting trying to get this fixed. Any suggestions? I am open.

BEWARE TO ANYONE THINKING ABOUT GETTING A MERCEDES GLE! On November 30, 2016, I leased a Mercedes GLE from Keyes Mercedes in Van Nuys, California. Only a month later, the coolant light came on. We fixed the issue. And then about two months later, two other error signs kept lighting up: (1) Inoperative, See Operator's Manual and (2) Active Brake Assist, Functions Limited, See Operator's Manual. I was very concerned because the accelerator felt odd when the error signs came on, and the car did not feel safe to drive. We brought the car in for service. The service department addressed the issue, and I received my car back. Since then, the error lights have come on again and again. At this point, my car has gone in FOUR TIMES to the service department to address these error signs that keep coming on! I soon will reach ONE MONTH of being in a loaner car.
Keyes Mercedes Service Department has been great in trying to repair the car, but the car is a lemon and it doesn't look like it can be fixed. Mercedes headquarters has been absolutely terrible. Back in March, I reached out to Mercedes headquarters at 800 367 6372, and spoke to an Executive Referral Manager by the name of Kyla. She would not provide her last name. All she would say is it would take 4-6 weeks to determine what can be done, if anything. She would not escalate the situation further, and she would not put me in touch with the regional manager. When I tried to reach out to her when I kept having to bring the car back in for service, she did not respond. When I finally heard back, Kyla said there is nothing that could be done and, shortly afterwards, she relayed that she is changing roles.
After several attempts to find a new contact at Mercedes headquarters, I received a call from someone named Brian today. He, too, would not provide his last name. All he could say is it would take another 4-6 weeks to determine what can be done, if anything! THIS IS LUDICROUS! We've had the car for only 5 1/2 months. It is completely unreasonable for us to have experienced this many error signs. In fact, we should not have experienced any during this short time. What is more unreasonable is Mercedes headquarters will not do a thing about it. I've never encountered such terrible customer service! I have a feeling that I'll be stuck in a loaner car for many months to come at this rate! It looks like MERCEDES GAVE ME A LEMON!

I leased brand new GLC300C 2017 on Dec 2016. While driving on the highway at 65m/h the vehicle slowed down on its own and lost throttle. Many warning messages started to pop-up on my command center screen (Check engine, collision prevention assist plus inoperative and peeps). I was not able to bring the speed back up no matter what I did. I pulled over to the side called the road assistance. I managed to make it to the dealership at 25m/h speed. After multiple visits to the dealer workshop they fixed loosing throttle problem.
After few weeks I have the check engine light. I went back to the dealer more than once. They fixed the check engine light. Recently I have the (Collision prevention assist plus inoperative) message all the time. I confirmed with this message that the automatic stop to prevent collision doesn't work. Went to the dealership they said there is no fix to this problem. Did anyone has the same issue with your car similar to mine?

I own a 2014 ML350 Benz for three years and always have issues with the software, also on March 31st 2017 I was driving to work the same way I go every day and the engine shut off and the steering wheel to lock up.

I purchased a used 2007 Mercedes-Benz C230. The car had around 70k miles on it. I was driving home one night and the car suddenly jerked and went into "Limp" mode. Meaning the car would not accelerate past 40 mph. I was able to drive it to a MB Service Center where I was informed that a sensor inside the transmission had failed, it was an "anti-theft" related part and could only be installed and programmed by Mercedes. I reached out to Mercedes for some assistance and was told because the car wasn't serviced throughout its life by MB they were not willing to help with the cost of the part. $2,700.
My next purchase of a Mercedes was a 2009 C63 AMG. These are high-performance, hand-built engines. I verified this vehicle had always been serviced at a MB dealership before I purchased it. Around 80,000 miles, I was driving down the interstate and was about to pass someone when a check engine light came on and my vehicle lost all power, we were lucky there was enough of a gap in the Houston traffic to pull over safely. The vehicle was towed to Mercedes and was there about 3 or 4 days before they called and told me a wiring harness for the fuel pump had shorted out and needed to be replaced. $700. It took them another 3-4 days to actually get the vehicle repaired. At about 85,000 miles I get a notification that my brakes need to be replaced. Call MB for a quote. $6,000.
At about 90,000 miles a check engine light came on. It went off but soon after it returned. I took it to the Mercedes Dealership, 4 days later they call me and tell me my INTAKE MANIFOLD is cracked and needs to be replaced for $3,747.00. This is a hand-built performance engine, are you kidding me? I again reach out to MB USA with my concerns and looking for some assistance, they tell me the service records don't matter and it's about 1. If I bought the car from Mercedes and 2. How many times I, myself have had the vehicle serviced by the dealership. From that they decide if they feel the need to help with the cost of the repairs. This part is obviously faulty and Mercedes would be embarrassed if I posted the pictures of the crack in this aluminum-alloy intake manifold and the "bubbles" forming in the weaker parts of the metal.
I asked the "Lead Technician" what would cause something like this and his response was "That would be a question better answered by an engineer." I am not saying all cars don't have their problems, I am saying most of us can't afford the problems Mercedes-Benz have. The parts, service, and maintenance required on these vehicles is extremely expensive and if something happens you better hope you have thousands of dollars laying around that you can use.

I was having some warranty work on my SL63 AMG at Five Star in Florence SC. The spoiler on my car needed replacing. While removing the spoiler, by someone with NO prior experience, he ripped through the fiberglass and destroyed my trunk. Five Star called me and explain the situation. They offered me 2 solutions,1 replace with new lid or 2 patch and paint. Considering the caliber of car we are talking about I chose the new lid. Once Five Star realized that Mercedes-Benz would not pay for their mistake they refused to replace it and returned to me a patched trunk lid.

Bought New 2009 C300. Only has 40,000 miles. Biggest junk we ever owned. Driver seat came apart. Paint on front bumper cover and all door handles peeling off (all plastic areas). Dealer agreed to repaint. After 1 year it's happening again (Color is Mars Red). Car went into lock mode and wouldn't start. Had to be flat bedded to dealer. Blower motor for heat/air burned out. SRS system set off trouble codes dealer. Said bad seat belt parts. Car is out of warranty and have to pay for everything. Never owned such a junk!
Bought New ML250 Bluetec Diesel. Just turned 20,000 miles on 4/4/17. Driving down road and starting surging. Went a little further down road and surging again. This time smelling Diesel fuel. Started smoking from under hood. Car broke down. Had to be flat bedded into dealer. Dealer said Fuel leak and all other related damage from fuel spraying on engine is due to rodent damage and warranty is not covering anything. Want to charge me $4500 to $5000 for repair.
I don't believe there was any rodent damage and the fuel leak was caused by faulty parts. We drive the car every day. It doesn't sit around. I also drove it all day on 4/4/17 and this happened at 2:30 pm after driving all morning. I opened hood on roadside to make sure it wasn't on fire. Didn't see any signs on rodent nesting or anything. The car is under warranty and extended warranty and they won't cover anything. This is terrible customer service/relations. We are done with Mercedes-Benz. We will tell everyone we know.
What is the sense of having warranty when they won't honor it. Rodent or not. Fix it. Warranty it. It's called customer service. What about the oil leak recall... which we haven't got. I say that ruined the wires or harness and the oil ate through and that caused the problem. MB won't own up to these problems. When the MB Rep called me back she agreed with the dealer's decision. Terrible. We are talking about New Vehicles $100,000 worth of JUNK. Our lawyer will be getting informed of these issues. We also filed a complaint with NHTSA.

I purchased a Mercedes-Benz GLA 45 about 6 months ago, it has only done 2600km, the reason being the AMG has the most uncomfortable seats I have ever driven in. The rear of the seat is only 290mm wide, after drive any longer than about 30 minutes my right side of my body is in pain from the bolster pressing on my hip and leg. I have tried adjusting the seats several times to no avail. All MB Gold Coast could suggest was to buy another MB with more comfortable seats in it. Or come in so they could check the seat adjustment. After going online I find a lot of people complaining about this problem. Even 2 car reviewers commented on how bad the seats were. I do not understand why this problem has not been addressed. My only choice is to sell the car, which is a shame because everything else on the car seems fine so far.

I have driven Mercedes Benz for nearly a decade. I have trusted the brand; I have trusted the Mercedes-Benz dealership in Fort Lauderdale. However, recently this trust was betrayed. Additionally, I have always purchased my cars there, and always taken my car there for service. I recently took my car in to get the lights replaced. A week later the car was ready. As I drove off the parking lot, I opened the glove compartment, and it fell to the floor. I quickly called my service advisor; he suggested I take it in as soon as I could. And I did; after assessing the damage, the service manager called me and became argumentative, refusing to take responsibility. He not only betrayed my trust, he insulted me, his last words were: "We are going to have to agree to disagree on this one."
This is not remarkable customer service; in fact, it's no customer service at all. The damage is self-evident, an obvious blunt force and trauma to the glove compartment. A client for a decade; I was planning on purchasing my next car there next year; not to mention, I spent close to $4000 on the lights and back breaks. If you want quality, chose a different dealership.

I bought my C300 back in 2010 from Walter's in Riverside, CA with two year extended warranty. I paid $3000 extra. At that time, Vincent, the agent who sold the car to me said that the seat covers were made from genuine leather. But last year the seat panels on driver side and passenger seat in the back were torn apart right where the stitches were. I went to the dealership in Fresno, CA, but they could not help neither the MB headquarter in New Jersey. I rolled back the cover and found it was made from vinyl. The C300 manual says the seat cover is made of genuine leather and the interior trim is made of wood. These are not true. MB is being dishonest and lied to me. I found on the internet that a lot of customers were reporting the same problem. I am still waiting for the defective airbag to be replaced. MB wants people either forget about the safety issue, die naturally or sell their cars.

GLC 300 SUV - This was my first Mercedes and it has turned out to be a huge disappointment. The brakes squeak so loud that you can hear me backing out of the driveway for blocks. The dealership tells me that they are working on a fix. But, I have had the car one full year and no fix. This is completely unacceptable, and I paid over $50K for the vehicle. Do not buy. Buy an Acura or Lexus instead.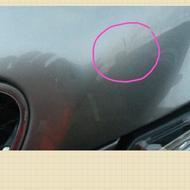 I have had two cars now of Mercedes in 2 and a half years. The first one was one of the red ones that they have known about for 4 years and still carried on spraying with this faulty paint. I had not much success with the warranty procedure to the degree that they only wanted to respray the panels affected, this happen to be everywhere apart from one side I argued for a full respray as the car was showing signs of getting worse by the week. I got so fed up that believe it or not I traded it in and got another one. This one was involved in a accident that involved the bonnet needing slight fill and respray. I was told it at to go to a Mercedes approved spray shop so of it went to Looker of Maidstone Kent where the first week it was sent back to me on a transporter. I did not let it be unloaded as it had scratches and chips in the new paint work. Back it went for another week.
I was called and told it was ready for collection and when I got there the bonnet was not put on the car straight and the paint work still not good. They told me they had resprayed the whole bonnet but this was a lie as when I spoke to the guy that sprayed it, he said he only went across 3/4 of the way, they also told us they had replaced parts, they hadn't. They also managed to damage one of my alloy wheels in transport which was refurbished. I still think I should have got a new wheel as there was nothing wrong with it when it went in.
After week three I got it back. I am still not happy with it as when washing it I have a circular mark on the bonnet. I sent all my correspondence to Mercedes Benz and after 5 days they have told me they are not prepared to compensate me other than the free labor only offered on my next service. They can't understand why I am unhappy and have told me that I have to go to the ombudsman. This is unreal from a so called premium branded company. Anyone that can help me get this out on the internet as they seem to think they are untouchable by the man on the street. My main bit of advice don't buy a Mercedes if you are expecting a good customer service and after care. Poor poor poor.

I don't have any problems like other owners of Mercedes-Benz described here but I am a little bit confused now and scared after reading these horrible reviews if it would be really possible to have problems like brake's complete failure on the highway or sudden fire or any other catastrophic failures resulting in expensive repairs. I do maintain my car myself and so far I don't have any problems - my original tires lasted to 50,000 mi, front rotors and pads replaced for the ceramic at 50,000 miles, I change the oil every 10,000 miles, oil filter after 5,000 miles (it is nicely accessible from the top of the engine - not like other US cars).
I have only one issue with rattling sound at the slow speed in the rear on passenger side - it may be a shock absorbent. I have some skills (I used to be a car mechanic on East German cars like Trabant :-) so I can small repairs perform by myself. With something big I wouldn't go to dealership, I would rather find experienced private mechanic in smaller shop. I suspect that after visiting the dealership you may have more problems. Try to change the oils and filters by yourself, rotate your tires and save hundreds of dollars. I love my car and I hope that I will not have the problems like other people described here.

Hi there. Whoever is reading this is my experience. I fought with my cousin for many years, "Who is better Benz or Audi?" I could not take it from him saying Audi is better. But now after owning many of Mercedes I realized he was right. I have a Mercedes Metris that I bought last year for $40,000 for my company. Used it for year and putting 30k on it. Worth now $18,000. Seriously. Tires are worn already pieces inside a car. They start falling apart. Looks more like Kia or any other cheap car. What's happening Mercedes? You can't afford competition anymore. Then stop producing this cars. We will buy 30-years-old ones. They run better and have great value. I also own 2010 ML appraised $12,300 only 70,000 miles... I am moving to any other car but you Mercedes. Bye.

Never again will I buy a new Mercedes. Our 2011 ML350 has only 22,000 on it as of today. We use it for vacation trips only and it is stored in a climate controlled garaged when not in use. We have had three major repairs in the 22,000 miles, mostly sensors failing that made drivability terrible. Also had to have a new computer installed after several trips to various MB dealers who could not seem to diagnose the problem.
Latest problem is bad rattling noise from the front suspension. I took the car to an independent mechanic who has a stellar reputation who diagnosed the problem as upper front strut mounting failure. This was at 17,000 miles and in preparation for a trip to Florida we had scheduled and wanted to be sure it was safe to drive. On that trip I took it to a dealer in Raleigh, NC where our daughter lives to have it repaired (We have no dealer within 100 miles of us here). The dealer verified the strut problem and quoted over $1800 to repair, which was a shock to me as I assumed at 22,000 miles that the warranty would cover this. We were told the time on our warranty had expired by just a little bit and it would not be covered by warranty.
I called MB USA and tried to get it covered since it was such low mileage on the car. They would only allow a 40% discount on the repair. I then took the car to the earlier mentioned mechanic who did the repairs for less than the 40% off price at MB dealers. Never again will we buy a MB or have this one repaired by a MB dealer. The build quality on this car is about as bad as owning a Yugo. I have much experience on automotive builds as my hobby is restoring antique cars and building hot rods. I have built several cars from the frame up and currently own two hot rods built that way (1953 Ford F-100 and a 1934 Chevrolet). The car club I belong to is who recommended the local mechanic I use now for all maintenance on my newer cars when I don't have time or equipment to do it myself. The MB was purchased by my wife as her car and we expected much more from such a high priced vehicle. Highly disappointed in Mercedes-Benz.

I own a 2007 E350 with 125,000 miles. For years I have complained about the transmission shifting. Was told car needed a conductor plate ($1500). Problem still exist. Was mailed a letter from MB USA in reference to balance shaft settlement which my car was diagnosed with that code (0272) at 61,613 miles. Mercedes-Benz of South Atlanta refused to correct the problem and now that I just reached the 125,000 miles limit, they are telling me the cost is $7000 while MB USA settlement letter clearly states that the reasonable cost is $4000 minus MB USA discount from settlement. While I am VERY DISAPPOINTED with Mercedes-Benz of South Atlanta, I am willing to give them the opportunity to redeem themselves. I have called Margarite (800-624-6736 ext **) numerous times and she refuses to return my calls. If MB USA cares about its customers and its reputation, they will address this issue.

I come to make a statement of the worst auto customer service I have ever had. My wife and I contacted Mercedes-Benz dealer in Silver Springs, Maryland on January, 21st, 2017 to buy a 2017 Certified Pre-owned Mercedes GLC 300 4MATIC. After test-drive and negotiation, we decided to finance the car with a down payment. As it was Saturday evening and MB Financial services was already closed, all financial approval would be done next week.
On the next Monday, January 23rd, I was informed by the dealer that in order to get the financing approved I had to cash down 50% of the value of the car and provide Bank Account statements, pay stubs, Lawful Permanent Resident ID and other documents. I was not surprised since I recently relocated to the USA and I already knew my Credit Score was low. So I made it happen by providing all documents required and by doing an International Wire Transfer to fulfill the amount necessary for the buy. As this transfer was done with urgency, I had to pay extra fees to get the money ready for buy.
On Tuesday, January 24th, I was informed that the financing would had been approved and I no longer had to cash down 50% of the value of the car, but about 15%. And car would be delivered on Thursday afternoon, January 26th. In the meantime, I got the car insured and pay for the first monthly payment of it. On Thursday afternoon, Delivery Day, my wife and I returned our rental car and took an Uber to the MB dealer. Everything seemed usual until the big disappointment came. After we had signed part of the contract documents for the buy, we were informed by the manager that they did no longer had approval from MB Financial Services to our financing.
Long story short, we came back empty handed, or better said by feet. We were rudely sent alway without any worry by dealer staff if we had the means to come back home. Not even a taxi was called. To conclude, together with all financial loss we had (early returning of a prepaid rental car, Uber, auto insurance and fees on international wire transfer), we suffered prejudice for being immigrants, although we are highly schooled people with Lawful Permanent Residency. The reputation of Mercedes-Benz as one of the greatest auto brands simply vanished for me and my family. The Star lost its bright!
Mercedes-Benz Company Profile
Company Name:

Mercedes Benz

Website:

http://www.mbusa.com/mercedes/index