Consumer Complaints and Reviews

In short, the Staples printing ordering website is EXTREMELY non-user friendly and I feel that I am being punished for their error by having paid for & being left with unusable products. There is also ABSOLUTELY NO CONCERN FOR CUSTOMER SATISFACTION OR QUALITY! I ordered 6 items from Staples online printing service to be shipped to my home for an event. Two of the prints didn't even arrive with the shipment. There was no packing slip or note of the reason for the missing items.
Of the items that did arrive, 2 of the 4 were so blurry they were almost illegible and the spiral-bound manual I ordered (as an order book for my small business) had been hole-punched through the subtotal line of the order forms. However, in the print preview on Staples ordering page the holes were to the side and not punching through the printed area of the pages. When I called to inform them that almost my entire order was incorrect, I was told I should've chosen a different weighted paper that would've been "pre-hole punched" to avoid the holes from punching through my form. There was nowhere on the Staples order page that indicated which papers are pre-punched and which are not, so there is no way I could've known this, especially since the print preview showed it as it should have been not as it actually came.
As for the blurriness of my other items, I had the proper 300 dpi resolution photos submitted to the order page but the preview was only showing very zoomed in versions of my photos (about 1/4th) and did not have the option to resize the photo to fit to the page. When I called in I was told that there's a "Fit content to page" button you can click inside the media selection tab and that there's nothing they can do to fix my order because I should've submitted a higher resolution photo, which I had done originally but it WOULDN'T FIT ON THE PAGE, therefore I changed the resolution to fit the page on the screen at the highest possible dpi.
I am not an expert in printing, hence I hired Staples, expecting professional, high quality prints, not blurry images. Had they had a USER-FRIENDLY way to fit the content to page this wouldn't have happened. All in all, it shouldn't be a difficult task to find a way to fit content to the screen. This website is not designed for consumers, more so for people who already have very specific knowledge of the printing industry, i.e. knowing which weighted paper comes pre-punched. I would not recommend using Staples printing unless you're desperate or are not concerned with quality.

I have been through this with our Staples store a few times & there's only one way to say it. Their printer ink rebate for empty cartridges is just a bad joke for many people. You may as well just throw the used cartridges away. I had a receipt for 12 empty cartridges turned in, but it's past the time limit. Got 4 more empties now, but due to the way they work it, I can't get reimbursed for these either. If you buy a lot of cartridges, you may be able to use the program. Otherwise, it's a joke. I finally ended up getting more cartridges at another store. I won't do any more business with Staples if there is any way around it.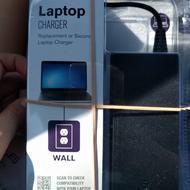 Associate told me I had 30 days to return. I go in to return a laptop charger that is useless because it doesn't fit my laptop within the 30 day window. I'm told that it's only 14 days to return items that are not office supplies. Apparently you only have 30 days if you DO NOT have a receipt, yet 14 days with receipt. Wait, what??? Also, office supplies are unlimited days. Who returns office supplies?
Obviously, this deliberately ambiguous return policy is meant to keep people from returning high priced items (e.g. Electronics, devices, etc.) unless they act right away. Then the manager looks up my item and it's been discounted by $30! It's a universal laptop charger that all of a sudden is worth less because "well, it's after 14 days so the price dropped for you"... Wow. Seems like Staples is running a scam. I can't get fully refunded and the best they can do is give me a store credit refund that's $30 less than what I paid? Holy crappp, it hasn't even been 30 days since I purchased this item. No wonder Amazon is beating you, Staples. You're a SCAM now.

On 3/14/17 I purchased 2 packages of ink for my printer, paid and left, apparently the ink packages are suppose to be taken out of the hard plastic case which they weren't and I had no knowledge of that. One week later I needed the ink and when I went to put it in I literally had to break the plastic case it was sealed in. When doing this I realized that the other package was the wrong numbered ink, apparently I hadn't notice it when purchasing as it was on the same rack. I took the wrong cartridges back on 3/27/17 and after going through 4 people a manager came from the back room and told me they were not going to exchange it as it was in the plastic case and accused me of stealing it!! I asked him if he realized how much business he just lost and he told me he could care less!! (I own 2 businesses.) This is not the first time I have had issues with this store and I will NEVER go back in there or another Staples again.

On 3/18/17 I went to Staples to purchase a laptop. I was initially given the runaround and finally an assistant manager assisted who then proceed to give me a hard time by questioning why I bought a printer at a competitor's store. I got the last laptop which was in an open box. They tried to sell me an extended service plan. I refused. The assistant manager took the laptop and charger out of the box to test the laptop. The laptop worked. When I got home I noticed the charger was missing. I then looked closer at my bill to see why I was charged so much for the laptop. The assistant manager committed fraud by knowingly charging me for the two extended plan I told her previously that I did not want.
On 3/19/17 I went back to the store to get my money back and get the charger. The same assistant manager was given my receipt and started giving me a hard time. Three time I asked for my receipt and charger. She refused to comply. Now she is a thief too. On 3/20/17 I complained to Staples corporate. On 3/21/17 they responded:
"Thank you for contacting Staples regarding the poor service you received in our store. Please accept our apologies for the inconvenience this has caused you. I have contacted the store's senior management regarding your concerns of overall poor customer service. Rest assured, senior management will speak with the manager involved to ensure the service our customers receive is great from start to finish. We always enjoy hearing from our customers, especially when they offer us the opportunity to correct a situation and regain customer satisfaction. As a goodwill gesture, please find the attached Staples Courtesy Coupon for $30.00 to be used on your next in-store or online purchase. We hope that you will remain a valued Staples customer." No wonder why Staples is closing stores. I will never buy from Staples again because of the pathetically weak response to my complaint. The assistant manager should have at least been suspended.
How do I know I can trust these reviews about Staples?
744,488 reviews on ConsumerAffairs are verified.
We require contact information to ensure our reviewers are real.
We use intelligent software that helps us maintain the integrity of reviews.
Our moderators read all reviews to verify quality and helpfulness.
For more information about reviews on ConsumerAffairs.com please visit our FAQ.

After purchasing paper with a rebate promotion, I tried to claim it. The system confirmed my account email and said I must use a prior PW associated with it. I did not remember that and tried to reset it, but no mechanism on the easy rebate site was there. I tried 3 chats. Three solutions were different; none worked. Each time the account was said not to exist but it not let me set up an account because the same account must be used. A complete circular event. A phone call to 877-266-6483 was a circle of choices, none of which addressed the need. No person could be found. I will return the paper to the local Staples. It felt like a successful runaround.

Made a purchase online with a pickup in store 2/9/2017. I immediately submitted for an "easy rebate" same day. Denial postcard came 2/20/2017. Called Staples 2/21/2017 to find out why order was not recognized; I was told then that the transaction was then found and all would be updated, rebate would be processed within 2-3 weeks. I checked the status tonight, I've got the same message I did a few weeks ago: Invalid, Missing transaction data. Staples denies transaction ever existed. Staples states they cannot see transaction. I signed for order when I went into the store to pick it up. Staples denies I did this.

Bought an inexpensive copier for my wife in August of 2016. She just opened it in March of 2017 and it does not work. All we want is an exchange this product is inexpensive plus the company I retired from and where my wife still works buys many products from your store. I called and left a message for a regional manager after my wife got the run around from your Fairfield, CA. store. The regional manager did not respond. Is this the reason your company is going downhill, closing stores and the like? We need to speak with someone who will help us. Ready to call Better Business Bureau and local television helpline. Come on I worked in retail for 35 years and never treated customers as badly as Staples.

Bought online a Point of sale and return it back to the Staples in Parkway Mall Ellesmere store Scarborough after 1 week as the scanner was not included in it but in the advertise, it didn't tell you whether it was or not, paid $757 (item num 1463629). It was this 12th of Feb 2017, the manager of the store told me that he will take care of everything, no worries, so I left with confidence.
I emailed the store the day after to check if they already picked it up, again the manager replied back, no worries, they are gonna pick it up the next day. Then I called customer service 3 days after and they told me, they were not aware of this and whether the store manager issued a credit at the register for me but he didn't and I didn't know their procedure and after many calls to customer service, I got emailed from Staples this 6th of March 2017 that now my product has been returned and I am still waiting to get refund. CAN YOU BELIEVE THAT? I will keep you update about my case.
UPDATE ON 3/17/2017: Today, my order number ** which I did return last February 13th of 2017 to Staples 95 Ellesmere road Toronto Canada is still being process. Just call again customer service today at 17.25 pm, a person whose name is ** talked to me to say that they are going to refund me and it is going to take 7 or 10 days and I told him that they are the ones who have to do the follow up and emailing back customers to confirm their credit back. Once again, never ever buy items from Staples Canada as their return policy is a point of no return. I will keep you update if I get my money back. It has been 1 month and 1 week now that I am still waiting for.

I ordered business cards and provided a thumb drive of the image. None of the self-serve machines were working so the printer associate downloaded the information onto an interior machine as I observed. He made a couple of tweaks and said all was fine. I returned the next day and the back of the card had not been printed and the cards had been cut leaving a large and obvious border on one side. They needed to be re-run.
I again returned to the store the following day. The backs had been printed this time but there was still a ridiculous border on one side of the card. Later I received an email from a customer service representative. Instead of a genuine apology and assuming responsibility for the repeated errors, she told me that Staples failure to print the back of the card and competently center (or cut) the card was because I provided a blurry image. Huh? According to Staples, I was responsible for their errors. I sent a reply email explaining that she did not understand the particulars.
The following day, I received yet another email from another customer service representative again blaming the quality control errors on me. The image is not blurry. None of the THREE printer associates with whom I spoke on my frequent visits said anything about blurriness of the image and as far as I know, failure to properly complete an order and review it before it is final have absolutely nothing to do with a so-called blurry image.
The repeated errors were more than stupid but the customer service responses and lack of accountability speak to the integrity of the organization. If they refuse to be accountable and apologetic for a printing error, then I certainly would not trust them for a more expensive and important purchase like a multi-computer office system. While Staples is most convenient to me geographically, they have shown that they can provide considerable inconvenience nevertheless. I will drive further in the future in order to receive quality service elsewhere and will share my story with colleagues and friends.

I placed a call into Staples for some toner cartridges on Tuesday Feb 28, 2017. The items were supposed to come the next day March 1, 2017 instead Staples leaves me a voice message telling me that my items will be delivered on March 2, 2017 because of their mix-up. Thursday, March 2, 2017 I get a call to tell me that they attempted to deliver to the address but they were not able to find the address. That's because the stupid ass customer service refuse to change my first name and the city and state along with the zip code. When customer service asked me to verify my address them dumb ass nuts still sent it to the wrong address.
This is the second time that Staples refuse to change my address. I will never order from Staples again. You need to send your customer service people back to orientation and teach them how to listen to customers. When asked to speak with a manager, all of a sudden no managers are available. Customers are always right!!! Remember that.

Ordered Tax Software via staples.com. Did the 1 hour pickup -- promise that the order would be ready in 1 hour. Was careful to ensure that the store had the Tax Software. Get confirmation in email. Get to the store later that day (about 4 hours later) to pickup. Store had no record of the order, so could not give me the tax software. I used a rewards coupon with my online purchase, so if I were to buy it at the store, I could not use the coupon.
Get home and find that staples had canceled the order. No email or notice was sent -- they just canceled it. Weird. Called credit card company. Card is in good standing, no problems there. Called Staples.com -- they said that the department was closed and I needed to fill out a form. Silly -- this is Staples problem. Why do I need to fill a form to fix their problem? Went back to store and simply purchased the tax software without any problems. Staples.com is Broken! Totally amazing that they would cancel the order! Total run-around. Wasted my time. Made the whole experience painful! Will not get anything from staples.com.

I ordered, online from Staples, a new Dell laptop computer ($499) which was delivered 3 days ago. I also bought a 1 year subscription to Microsoft Office. In trying to set up my Outlook e-mail account the machine locked up and, after trying "restore" to no avail, I called Dell support and was told that it would cost $101 for warranty service. After spending 7 hours troubleshooting I was then told that the computer had to be fully reset, which would take 4-5 hours (overnight) and would wipe all data from the computer. The next day (after reset) brought the same problems. Again called Dell tech support and this time found out that my "new" laptop was actually 112 days old (according to the service tag and their records)! So Staples is selling refurbished computers as new! Beware! (Computer being sent back to Staples.)

For years I have bought TurboTax deluxe and always received the state tax forms with it. This year I found that Staples was offering the deluxe version for less (I should have suspected) and bought it. It does NOT come with the state forms. That's an extra $40.00. As a result of my, what I thought, good deal with Staples, I went the next day to purchase a keyboard for my Apple computer. What a mistake: I can't help but wonder if I received the same screwing that I received buying TurboTax from them. Make no mistake: I am NEVER going to a Staples store again... not trusted.

I came in to buy ink and signed up for rewards so I could get paid to recycle my used ink cartridges. The clerk apparently never entered in my rewards because when I came back to turn in my 10 empty cartridges, they had no record of me in the system. The clerk took my cartridges and had me resign up for rewards. He, along with the other clerk, never told me about the $30 ink purchase necessary to activate the return policy. So I gave him $40 worth of ink cartridges (I'm a teacher) and one day later, Staples is not going to honor the promotion because they "have no record of my ink purchase prior to the return."
The infuriating part is when I emailed customer service, they not only were no help at all, but every time I got a new response to my email chain I was being responded to by a new customer service representative. The worst part is every time I got a new response, it was CLEAR they did not take time to read the chain because every response took us back in circles.
The clerks at Staples did not do their job properly in informing guests about the rules of the promotion. The first clerk failed to enter my rewards which is unacceptable, my husband has had the same thing happen to him with clerks not signing him up, but most importantly the customer service representatives are a joke. I never want to have to step foot into another Staples again. I could have returned my cartridges to their competitors and wouldn't have essentially lost the $40 I was promised. I intend on turning as many people away from Staples as I can.

Supposed to be a "rebate" but what I got was a reward voucher. Naturally I have to spend more money in their store to redeem. This place sucks. I think I will just start ordering everything I need from Amazon. Much better to do business with!

My elderly father in-law makes homemade wine. Since I have a background as a graphic artist I offered to design some wine labels for him to put on his bottles of wine. He doesn't bottle all his wine all at one time because it takes over a few weeks to bottle the various wines he's fermenting. It's difficult to estimate how many labels he needs based upon the different types of wine and how many bottles each barrel/carboy will produce.
He took me up on the offer and gave me money to purchase some Avery wine labels sold at Staples. During this time, Staples was offering a $7 dollar rebate on Avery labels. I purchased one package, sent it in and received the $7 dollar rebate. Over the next few weeks I went back and purchased three more packages at three different occasions. The rebate was still in effect, so again I submitted each rebate form for each package of labels I purchased. If I recall, I purchased 4 packages on 4 separate occasions.
On my fourth submission, I received an e-mail stating "I exceeded the product limit" and they couldn't honor my rebate! What??? They advertise a rebate if you purchase a product, and just because your purchasing additional products at different times they have a limit on how many times you can qualify for the rebate? There was never anything at the Avery display that said there was a limit on how many times a customer could qualify for a rebate!
I'm sure if 4 different customers came in and purchased the same product over a period of one month they would surely each get a rebate. Just because the same customer kept coming back to purchase their product you deny them an advertised rebate. Isn't that what rebates are all about? Enticing people to buy your product over other brands??? This is simply false advertising and seems like Staples/Avery doesn't stand behind their rebate offers.

Ordered camera on boxing week sale & 2 types of special film for it. 6 days later, 1 day after the sale ended, they refunded my money for the camera and said they didn't have any, sent me 2 boxes of expensive film I couldn't use. I called customer service. They said deal's over and I'll be paying full price. Fought them on it and they agreed to sell it to me at the agreed upon price when stock was replenished-- said they'd call me. They did not call. When I called the extension they gave me, it did not lead anywhere and turned out to be false. I will be disputing the charges for the film. A class action would be preferable.

I purchased an HP 8600 inkjet printer 2 1/2 years ago from Staples. Love it! Since that time, I have purchased genuine HP ink cartridges (XL High) also from Staples. However, after misplacing one set of cartridges, I purchased another. In the meantime, when that ink ran out, I found the first purchase ($80.00). I installed two of the cartridges requiring replacement. For whatever reason, the printer did not recognize that the cartridges had been installed. After checking the date on the package, they were good until Jan. 2018. So, I didn't understand why the printer was not accepting them.
I made a trip to the Burien WA Staples and was told "sorry, we only accept returns on ink for 14 days from purchase". I could not recall the exact date of purchase, but I knew it was a few months ago. I went to Costco and purchase the needed ink. IT WORKED. My complaint is: WHY WILL STAPLES NOT HONOR THEIR BAD INK WHEN THE DATE IS STILL WELL WITHIN THE EXPIRATION PERIOD??... a full year within that period. For this reason, I will NEVER step foot into another Staples Store EVER! I will also be doing reviews on "Checkbook Magazine", "Angie's List" and "Yelp".

I ordered claim forms that we need for our medical billing service. Normally I buy them from WB Mason but they are currently backordered. WB Mason price is $9.95 per pack of 500. I ordered from Staples instead without looking too closely and got a pack of 100 for $19.99. I sent the comparison price to Staples and they insisted that the forms are not the same. I scanned the 2 forms, one from Staples and one from Mason, to prove that. They still insist that they are different and will not honor the price match. I will never place an order from Staples again if I can help it since their price match pledge is a joke.

I hired Staples to make up and mail out thru the post office eddm site. Paid them 1027.46 and after 3 months of fighting they never sent my ads and got paid for nothing. My family and I went door to door asking if anyone had gotten an ad and all said no. The post office had no record of ever getting or mailing them from Staples. Staples never sent a confirmation from anyone that they were mailed and because they are so big us little guys get the short end of the stick. I am never using Staples. All my customers see this and we will direct them to some other office store, and give them a free something for not using them. I also stopped using the bank that I run all our business transactions thru.
I was told because they have a Visa receipt which I didn't sign, Staples did, and the bank said that's ok to do. So because I am a small business it's ok in Arizona to rip off the small guy because he can't fight the big guy which got big from all us little guys buying from them. I am making up flyers with all the information from the bank and from Staples and going to every small business I know and giving them a copy. I have been robbed from Staples and because of their size it's ok. Not one person got a flyer and I paid Staples for absolutely nothing. Their rep who came to my office with her children making noise and a mess and she stated this is how she makes her money. So it's ok for me to get ripped off to support her family and mine goes without something because she had a great Christmas.
Brenda ** has to sleep good knowing she has ripped off another client and never gave them anything. I'm calling 12 on your side tomorrow morning to see what they have to say about this. Not one person got one, not one. Post office got one but Staples sure got paid. What a low life company who values the almighty dollar which is what I have seen since coming to Arizona. I own a business and I help customers and it's not about the almighty dollar. I do care about people and help when they are in need. So one more lesson learned. Never do anything with a company like this who is so big. Find a little guy or do it yourself. Staples is one of the worst places and I've spent lots with them and they do not care. Thank you for reading my frustrations. And them signing my name on the visa card, I thought that was against the law, but not in Arizona.

12/15/2016 I went to Staples Ontario Oregon, they had (2) Brothers printers side by side identical (1) for $149.99 the other on special $50.00 off being sold for $149.99. I asked what the difference was and was told the special comes with a year supply of ink, I said I will take it and was told they don't have any but we will send to you.
I got it and no extra ink, I called and they said they don't know about this special from what is now 9 days ago even though they pulled up a copy of my receipt but they have a new special. I could box mine up, drive for an hour and pay more or I could while I was there get a 40.00 coupon towards 130.00 of ink and pay them 90.00 for what I was supposed to get. I explained I shouldn't have to pay for anything, I just want the ink I was supposed to get, I got a sorry and basically a middle finger. I won't be back... Ever!!! But if you go don't buy what you can't take with you and open and inspect before you leave. It's not that mistakes get made, it's how they are handled... These guys are at the very bottom when it comes to this and I intend to inform as many as I can about how they work.

Bought 2 cases of Staples paper for copiers 3 months ago. Filled out rebate online that day. Still have not received. Was told twice that it shipped. All lies. Today, told it will come in 30 days. Right??? Instead of doing a rebate, price the paper the right way on the day of the sale. Quit ripping off business owners. Will NEVER shop at Staples again. Office Max will shop them.

Bathroom very dirty. At 9:30 in the morning it should have been very clean. The dirt along the baseboard shows that thorough cleaning has been ignored for a long time. Having been a business owner for several years I know what it takes to leave a good or a bad impression of a store. This was a bad impression.

Ordered all in one HP desktop. Early Monday (Nov 28), got a confirmation and delivery date for Tuesday Nov 29. On Tuesday I received an email saying the item is out of stock and that I can go back and reorder once item is in stock. This was a cyber Monday deal, no back-order as an option. I had already promised my son the PC is coming the next day. :( Called customer service, spoke to one employee from overseas, asked to talk to someone in the US, hoping to get the same price as the one I got on cyber Monday. The person from Kentucky apologized profusely and said that I would receive a call from someone in two business days.
Two days go by no call. Called customer service, explained the dilemma. It sounded like she and her manager did not really care what the issue was, and rather had a canned response, "we are very sorry, and if you still want the same item you will have to pay regular price". Not sure which universe this company operates in but they should honor their obligation. They made a promise and once the inventory was cleared left me holding the bag. In any store you go if you have a coupon and the item is not available they will honor it once the item is available. That goes without saying.

I purchased a laptop on Cyber Monday and was able to check out and got a confirmation. Two days later after all sales were over they cancelled my order and said it was out of stock. The same laptop was still available online to purchase that day for $250 dollars more and they would not honor their commitment in my sale. I asked for a supervisor and basically was told "you are never guaranteed a purchase online from Staples." My advice is never shop an important purchase from them and I know I will take my business elsewhere from now on. I am now at a hardship to find a decently priced laptop for my 75 year old mother for Christmas.

I researched many Cyber Monday laptop deals at various websites and selected an offer at Staples. My order was processed and an email confirmation was sent even showing estimated delivery. Then four hours later they sent an email which I saw several hours after that saying, "Sorry but we are cancelling your order. We are out of stock." So of course by this time any other Cyber Monday offer I could have pursued is also sold out. I spoke with customer service, a supervisor from customer service and finally the office of the president. They all "understood" my frustration and apologized but there was nothing they could do.
I understand items selling out. I have had items I have added to my cart during this type of sale that when I went to check out they said they were out of stock. I understand that. What I don't understand is allowing a person to process their order and confirmation email (definition of confirm from dictionary - to give new assurance of the validity of: remove doubt about by authoritative act or indisputable fact). From other comments I have seen on social media, this has happened to many people, and all have received the same "customer service" response of apologies and no ability to make the situation right.

I bought Lenovo Flex 4 in Staples online for 499$. They got my money and placed order. After 24 hours when I try to track item it shows item is out of stock. When I try to contact customer care they are useless, not supportive, rude and they said, "You will get money back within 3 days". Today is Black Friday. I am supposed to buy something. If they hold my money how can I buy somewhere else? They suggested to buy something in Staples. This is second time I'm experienced this kind of problem. Don't go for Staples. They bluff people and try to block them not to buy in rest like Best Buy, Amazon etc. Aware of their fraud. I writing this to help someone who is planning to buy in Staples.

Ordered a filing cabinet that was to be used as a medcart. This needed to be delivered Monday 10/31. I knew something was off when the tracking wasn't showing up. I kept being told no one can contact the courier but was assured it would be there by 5pm. 5pm came and went, no one can tell me where my package is and I have wasted 5 hours of my working time trying to find out. I lost a $500/month account because of the incompetence and no one being able to help. Still don't know where my package is. They can't reach your delivery service and no one is offering to help. I was expecting at least to find a similar product in a store that's close and have it delivered same day. This is what should happen. I am being told there is nothing they can do. Ridiculous.

Live on an island off the coast of maine. Drove to airport about 1.5 hours away to pick up son. Stopped in Staples to purchase a dozen special pens. Later on when I eventually opened the pens they didn't work. On trip back to airport recently, I attempted to return the faulty pens. Unfortunately, the store no longer exists. So I called customer service and was told I would have to return the item to the store for refund or exchange. Regardless that the store was now closed, the customer service rep explained that she had no other solution. I wrote an email to describe the issue and received a response declaring the same solution the operator gave me. Return the item to the store as there is no other solution. If this had been an amazon product it would have been picked up with an apology the next day. Guess there's a reason the Staples in our area closed it doors.
Company Name:

Staples

Website:

http://www.staples.com/