The previous administration enlarged the definition of waterways and wetlands
09/13/2019
|
ConsumerAffairs

By Mark Huffman
Mark Huffman has been a consumer news reporter for ConsumerAffairs ... Read Full Bio→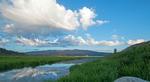 The Environmental Protection Agency (EPA) is repealing a 2015 Obama administration-era rule that expanded the government's definition of "waters of the United States" (WOTUS) under the Clean Water Act. 
EPA, along with the U.S. Army, is recodifying the regulatory text that existed prior to the 2015 rule change, ending what it called a regulatory patchwork.
EPA Administrator Andrew Wheeler said the move corrects "the previous administration's overreach" in implementing fed...
More
Opponents of the planned change say it could lead to higher annual energy costs for consumers
09/04/2019
|
ConsumerAffairs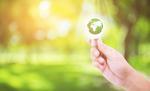 The Trump administration on Wednesday finalized its rollback of requirements for more energy-efficient lightbulbs. Wednesday's filing by the Department of Energy (DOE) would prevent a set of efficiency requirements from taking effect in January 2020. 
The requirements would have applied to about half of the 6 billion light bulbs used in the nation and "would have avoided millions of tons of carbon dioxide emissions into the atmosphere," according to CNBC. 
Opponents of th...
More
Sort By