Both the Trump and Obama administrations have sought its dismissal
11/05/2018
|
ConsumerAffairs

By Mark Huffman
Mark Huffman has been a consumer news reporter for ConsumerAffairs ... Read Full Bio→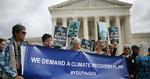 The Supreme Court has refused to stop a lawsuit filed by a group of young people who claim the climate is changing and the U.S. government isn't doing enough to stop it.
In a motion, the Trump administration asked the high court to block the litigation from moving forward, arguing that it is misguided and represents a "radical invasion" of the separation of powers.
The Supreme Court informed the administration that, in the court's opinion, it had not presented a convincin...
More
A new campaign aims to eliminate plastic pollution at its source
10/30/2018
|
ConsumerAffairs

By Sarah D. Young
Sarah D. Young has been a columnist for a blog ... Read Full Bio→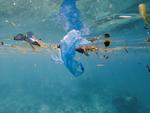 This week, 250 major organizations -- including Coca-Cola, Unilever, Colgate, SC Johnson, and H&M; -- pledged to eliminate plastic waste from their operations by 2025 as part of a global campaign led by the Ellen MacArthur Foundation.
The pledge is part of a larger goal to curb plastic waste pollution, which has become a dangerous concern. Researchers calculate that if current trends continue, there could be more plastic than fish in the world's seas by 2050.
The 250 com...
More
Sort By