Shell is going forward with plans to construct a new natural gas pipeline, and even dangerous landslides may not get in the way
09/18/2018
|
ConsumerAffairs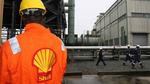 It didn't take long for a project financed by oil and gas pipeline magnate Energy Transfer Partners and its subsidiary Sunoco to literally blow up.
The Revolution Pipeline, apparently named to honor its historic location in the state of Pennsylvania, exploded on September 11 a little after 5 a.m. A fire erupted shortly after, forcing dozens of homeowners in nearby Beaver County to evacuate.
No one was injured, but cars and garages were damaged. And one home 500 feet away ...
More
An Obama-era effort to curb greenhouse gas emissions is once again on the chopping block
09/13/2018
|
ConsumerAffairs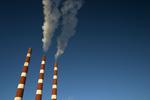 The oil and gas industry has long touted "clean-burning" natural gas as one of its most important weapons in the fight against climate change.
But a huge domestic fracking boom that yielded a record amount of natural gas in the last decade failed to curb emissions in the United States, and researchers and environmentalist say they know why: methane.
Though the industry is not keen to admit it, researchers have documented how leaks at fracking sites that emit methane, an e...
More
Sort By