The measure would enforce the use of electronic receipts
01/09/2019
|
ConsumerAffairs

By Sarah D. Young
Sarah D. Young has been a columnist for a blog ... Read Full Bio→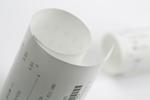 New legislation proposed on Tuesday would make California the first state to require businesses to offer electronic receipts unless customers specifically request paper copies.
The push to begin phasing out printed receipts in the Golden State has already begun, according to Democratic Assemblyman Phil Ting of San Francisco, who introduced the bill. However, the proposed measure (Assembly Bill 161) would ensure that consumers are fully aware of the health and environment...
More
Emissions saw their sharpest increase since 2010
01/09/2019
|
ConsumerAffairs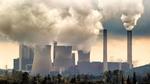 As researchers warn that the world is running out of time to curb carbon emissions, the United States appears to be heading in the opposite direction. Greenhouse gas pollution jumped by 3.4 percent in 2018, according to a new analysis from the Rhodium Group, an economic research and marketing firm.
Previously, carbon emissions in the United States had peaked in 2005. They slowly dipped down and remained around 14 percent below the peak under the Obama administration.  Un...
More
Sort By