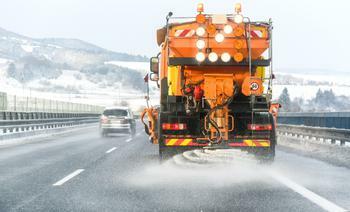 Experts say using too much salt can also affect consumers' health
A new study conducted by researchers from the University of Maryland explored how using salt in the environment can be detrimental to the global freshwater supply. 
Their findings showed that when salt is used for things like melting snow on roads, softening water, or even construction, it ultimately impacts clean drinking water, the environment, and consumers' health. 
"We used to think about adding salts as not much of a problem," said researcher Sujay Kaushal. "We thou...