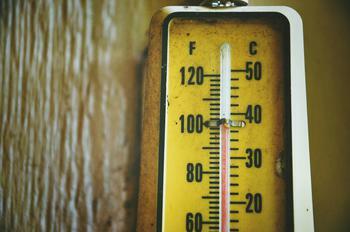 Experts worry about how children will handle rising temperatures if emissions don't go down
A new study conducted by researchers from the University of Leeds explored how carbon emissions and rising temperatures may affect children. According to their findings, reducing carbon emissions in an effort to lower temperatures may prevent thousands of childhood heat-related deaths. Conversely, the team says failing to lower emissions could cost more young lives.
"Young children are especially vulnerable to the effects of heat exposure," said researcher Dr. Cathryn Bi...