The company plans to improve its recycling program and source 100 percent of its electricity from renewable sources by 2040
11/12/2019
|
ConsumerAffairs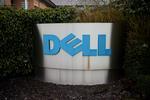 At an event in Austin on Tuesday, Dell unveiled new sustainability targets intended to help advance its mission of shrinking its carbon footprint. 
"Our goals are centered around four areas: Advancing sustainability, cultivating inclusion, transforming lives, and upholding ethics and data privacy," Michael Dell, chairman and CEO of Dell Technologies said at the event. 
Under its "Progress Made Real" plan, the tech giant is aiming to reuse or recycle one "equivalent produc...
More
A study warns consumers about the environmental dangers they could face in the near future
10/28/2019
|
ConsumerAffairs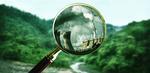 As new reports continue to reveal the potential environmental threats consumers could face if real change isn't made, researchers from the Georgia Institute of Technology have conducted a study that predicts what could happen if regulations designed to protect the environment are reversed. 
The researchers focused on the fight against ozone, which is incredibly harmful to consumers' breathing and overall respiratory health. They found just how difficult it would be to re...
More
Sort By