Consumers can now rent panels for a monthly fee
08/19/2019
|
ConsumerAffairs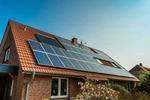 In a series of tweets over the weekend, Tesla CEO Elon Musk announced that his company is relaunching its solar power program and giving consumers the ability to rent panels. 
Consumers in a half dozen states (Arizona, California, Connecticut, Massachusetts, New Jersey and New Mexico) will be able to rent solar power systems on a monthly basis. 
Prices for a small array of panels will start at $50 a month, or $65 in California. Tesla won't be implementing a long-term cont...
More
The promise extends to all 'Made by Google' products
08/05/2019
|
ConsumerAffairs

By Christopher Maynard
Christopher Maynard is a New York-based writer and editor who ... Read Full Bio→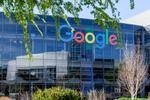 Google has become the latest company to promise that it will be improving its sustainability efforts in the coming years. 
In a blog post on Monday, the tech giant announced that it will be using all recycled materials to create its hardware products by 2022. The pledge extends to all "Made by Google" products, including Pixel smartphones, Google Nest, Google Home speakers, and other gadgets and accessories. 
"We're always working to do more, faster. But today we're layin...
More
Sort By