Researchers found that Americans in the oldest age bracket were the most vigilant in this area
02/15/2019
|
ConsumerAffairs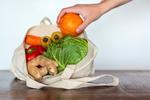 With a new wave of consumers focused on going green and being more sustainable, a recent study conducted by researchers from Michigan State University found that reducing food waste is growing in popularity.
According to the Michigan State University (MSU) Food Literacy and Engagement Poll, Americans from all age groups are concerned about reducing food waste, but none more so than the oldest demographic.
"Older Americans pay the closest attention to limiting food waste c...
More
Energy Transfer Partners enjoyed support from Pennsylvania's state government until recently
02/12/2019
|
ConsumerAffairs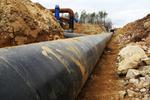 The Pennsylvania state government says that a major oil and gas pipeline company, currently building a network of pipelines in the state to transport fracked gas and chemical byproducts from the fracking, has failed to take responsibility for an explosion that destroyed a house and other property last year.
Energy Transfer Partners is the Texas-based pipeline magnate that built its crude oil pipeline through the Standing Rock Indian Reservation in North Dakota. The Stand...
More
Sort By