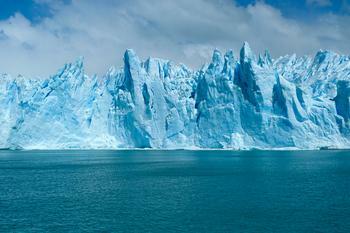 Scientists are now able to better track the giant ice sheet's movements
Scientists say the Thwaites Glacier in Antarctica may be melting faster than in past years, raising concerns about the consequences if it shrinks faster than expected.
It's actually nicknamed the "doomsday" glacier because of what could happen if it began to rapidly add water to the ocean. In a study published in the journal Nature Geoscience, researchers suggest the massive ice sheet could begin melting twice as fast as in the past.
To make their projections, the scienti...