Researchers say this translates to hundreds of billions of dollars per year
01/24/2020
|
ConsumerAffairs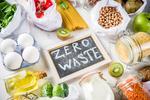 Many consumers are making conscious efforts to reduce their food waste, which oftentimes requires a careful reading and understanding of food labels. 
However, researchers from Penn State have found that despite these sustainability efforts, food waste is still running rampant across the United States, with consumers throwing away nearly one-third of all food in their homes. 
"Our findings are consistent with previous studies, which have shown that that 30 percent and 40 ...
More
The company's CEO has set several targets to hit by 2030
01/21/2020
|
ConsumerAffairs

By Christopher Maynard
Christopher Maynard is a New York-based writer and editor who ... Read Full Bio→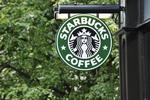 Some companies are taking the initiative to stay on the good side of younger consumers who are driving a trend towards more eco-friendly business practices. The latest example is Starbucks, which announced a new set of standards it hopes to meet by the year 2030.
In a public letter, Starbucks CEO Kevin Johnson said that his company is trying to "think bigger" when it comes to taking steps to protect the planet. With that in mind, he said that Starbucks will be taking the...
More
Sort By