The FDA is promising to do something about the rampant overuse of antibiotics in the meat industry
08/02/2018
|
ConsumerAffairs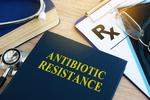 The Food and Drug Administration (FDA) is responding to criticisms that it has failed to reign in the overuse of antibiotics on factory farms. In a new statement, the agency is calling for "stewardship" and the creation of "some new programs." What those programs may actually entail remains unclear.
Warnings that antibiotics will lose their potency if they are overused date back to the scientist who invented penicillin, though even he likely couldn't have predicted that ...
More
The global sportswear company is joining the fight against plastic
07/17/2018
|
ConsumerAffairs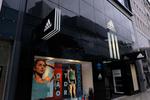 Adidas reported on Monday that it will be committing to only using recycled plastics by 2024.
The company pledged to stop using "virgin" plastic in all of its stores, warehouses, offices, distribution centers, and retail outlets, saving an estimated 40 tons of plastic per year starting this year. Eliminating "virgin" plastic also includes polyester, a material popular in tons of Adidas products -- everything from sports bras to t-shirts -- because it absorbs sweat.
Adidas...
More
Sort By