Researchers suggest there are several factors that contribute to feeling ready for commitment
02/15/2019
|
ConsumerAffairs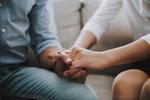 In the wake of Valentine's Day, many coupled-up consumers are taking stock of their relationships, and a new study may have them thinking about the future.
According to researchers, the success -- or failure -- of a relationship is greatly affected by both partners' readiness to commit to one another.
"Feeling ready leads to better relational outcomes and well-being," said researcher Chris Agnew. "When a person feels more ready, this tends to amplify the effect of psychol...
More
Texas State researchers link excessive social media use to depression in millennials
01/14/2019
|
ConsumerAffairs

By Mark Huffman
Mark Huffman has been a consumer news reporter for ConsumerAffairs ... Read Full Bio→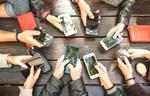 It seems researchers have lately been trying to tell us something. We're spending way too much time on social media.
The latest warning comes from Texas State University where researchers have found a link between negative social media activity and major depressive disorder (MDD) in millennials. Their findings are published in the Journal of Applied Behavioral Research.
The study focused on a group of millennials who used social media platforms like Facebook, Twitter, Ins...
More
Sort By