Jack Dorsey wants to shift focus to 'topics of interests' rather than individual accounts
04/17/2019
|
ConsumerAffairs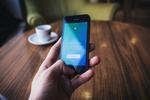 In a TED talk this week, Twitter CEO Jack Dorsey suggested changing the way Twitter works in a big way.
The executive, who has faced criticism over the issue of harassment on the platform, suggested turning Twitter into an "interest-based network" where users see content relevant to their interests posted by anyone, not just individual accounts they follow.  
He said that while Twitter could "do a bunch of superficial things" to curb abuse and tackle other user complaint...
More
Users who search certain terms will be sent to a page for a non-profit that combats far-right extremism
03/29/2019
|
ConsumerAffairs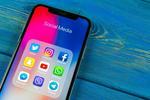 Facebook is deplatforming pages and accounts that "praise, support" and offer "representation of white nationalism and separatism," the social media company announced Wednesday. The changes will also apply to Instagram.
Previously, Facebook classified white supremacy as hate speech but did not extend the same designation to white nationalism or white separatism. The company says it only recently became aware of the overlap between the three ideologies. Facebook justified...
More
Sort By