However, the platform decided that anti-gay slurs don't violate its policy
06/05/2019
|
ConsumerAffairs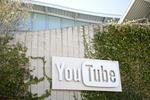 YouTube announced on Wednesday that it intends to take down videos that contain white supremacy concepts as part of its effort to crack down on extremist views and hate speech.
"Today, we're taking another step in our hate speech policy by specifically prohibiting videos alleging that a group is superior in order to justify discrimination, segregation or exclusion based on qualities like age, gender, race, caste, religion, sexual orientation or veteran status," the compa...
More
Jack Dorsey wants to shift focus to 'topics of interests' rather than individual accounts
04/17/2019
|
ConsumerAffairs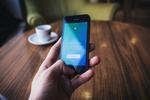 In a TED talk this week, Twitter CEO Jack Dorsey suggested changing the way Twitter works in a big way.
The executive, who has faced criticism over the issue of harassment on the platform, suggested turning Twitter into an "interest-based network" where users see content relevant to their interests posted by anyone, not just individual accounts they follow.  
He said that while Twitter could "do a bunch of superficial things" to curb abuse and tackle other user complaint...
More
Sort By