Users will also have access to AI-driven photo verification and other services
01/24/2020
|
ConsumerAffairs

By Gary Guthrie
Gary Guthrie covers technology and travel for the ConsumerAffairs news ... Read Full Bio→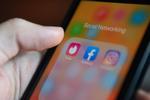 Personal safety is starting to get the attention it deserves from connection-driven companies.
First, there was Uber's integration of an in-app 911 text feature to increase passenger safety amid reports of sexual assaults. Now, dating app Tinder joins in by adding three new features to its app: 
A safety service that connects users to personal emergency services; 
Photo Verification, which will compare a posed photo taken in real-time to profile photos, which can help veri...
More
The company says it will now prohibit even 'veiled or implied threats'
12/12/2019
|
ConsumerAffairs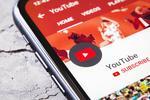 YouTube announced on Wednesday that it's implementing a more stringent harassment policy in an effort to reduce the prevalence of hate speech and threats on its platform. 
The Google-owned video streaming giant said it will be removing videos that insult people based on race, gender, or sexual orientation, regardless of whether the victim is a private individual or well-known YouTube creator. 
YouTube said explicit threats, even those that are "veiled or implied," will no...
More
Sort By