The platform is warning users ahead of time if their post runs the risk of being flagged
07/10/2019
|
ConsumerAffairs

By Gary Guthrie
Gary Guthrie covers technology and travel for the ConsumerAffairs news ... Read Full Bio→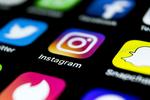 Instagram has had its fill of hateful and mean comments. The social media platform rolled out two new anti-bullying tools on Tuesday, underscoring its fight with the mantra: "We are committed to leading the industry in the fight against online bullying, and we are rethinking the whole experience of Instagram to meet that commitment."
Bullying is a much larger issue than some might think. At ConsumerAffairs, we've seen reports that 1 out of 3 parents worry about their chi...
More
Generation Z prefers YouTube, according to new research
07/09/2019
|
ConsumerAffairs

By Mark Huffman
Mark Huffman has been a consumer news reporter for ConsumerAffairs ... Read Full Bio→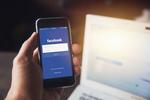 Their grandparents may still be avid users, but members of Generation Z, the age group behind millennials, appear to have little use for Facebook, generally regarded as the king of social media.
A survey conducted for The Manifest shows only 36 percent of Generation Z, people between the ages of 13 and 17, use Facebook at least once a week. That compares with 89 percent of millennials, their slightly older peers.
In fact, Facebook appears to be more popular the older you ...
More
Sort By