Researchers believe the actions aren't intentional, but are still just as damaging
09/27/2018
|
ConsumerAffairs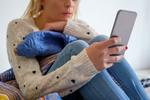 Researchers from the University of Buffalo recently published a study entitled "Does Rejection Still Hurt? Examining the Effects of Network Attention and Exposure to Online Social Exclusion."
The study looked at the ways social media can create an exclusionary effect on users based on the ways they are basically forced to watch their friends (unintentionally) exclude them in certain online interactions.
"These findings are compelling, said Michael Stefanone, an associate...
More
Privacy concerns won't go away, but Facebook is doing everything it can to get ahead of any potential issues with the new app
09/24/2018
|
ConsumerAffairs

By Gary Guthrie
Gary Guthrie covers technology and travel for the ConsumerAffairs news ... Read Full Bio→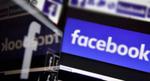 Facebook has officially entered the dating world, albeit only in Colombia for the time being.
With one out of every three people dating online and a $1.3 billion online dating market, Facebook -- or any platform for that matter -- would have a tough time not taking advantage of the opportunity.
That, of course, raises the question: does Facebook want to be all things to all people?
It may well.
The social media platform may be drooling over the prospect of gaining more face...
More
Sort By