Instead of going private or blocking users, the new option would simply remove them
07/19/2018
|
ConsumerAffairs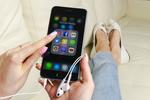 In an effort to give more control over followers lists, Instagram is in the testing stages of a new feature that would allow users to easily remove followers without a notification.
Users with public accounts can't stop anyone from checking out the updates on their feeds. However, users with private accounts always have the option to remove followers. Before this new feature, public accounts either had to block the user and then unblock them (a practice known as "soft bl...
More
The social media platform is working to remove fake accounts from the site
07/12/2018
|
ConsumerAffairs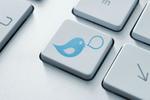 In an effort to regain users' trust in the popular social media site, Twitter will be removing millions of fake accounts from users' followers lists starting on Thursday.
Many Twitter users have let fake or automated accounts follow them in the hopes of inflating their follower totals and generating the appearance of having social media influence. Oftentimes, these individuals use their high follower counts to help spur business endeavors, advance political activism, or ...
More
Sort By