The feature would let users follow a thread without liking it or commenting on it
03/18/2019
|
ConsumerAffairs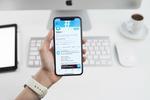 Twitter, which has for the past year been striving to improve the user experience on its platform, has confirmed that it's testing a new conversation "subscription" feature. The feature would enable users to follow a tweet thread without liking or replying to it.
After a prototype of the feature was spotted by a user in the Android version of the app, Twitter quickly confirmed that it was working on the tool with the goal of making Twitter more "conversational."
To subsc...
More
Researchers say doing so can counteract some potential negative outcomes
03/05/2019
|
ConsumerAffairs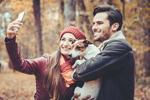 Social media can create a lot of stress in our day-to-day lives, but researchers from Carnegie Mellon University are exploring new ways for consumers to use these platforms to improve their relationships.
According to a recent study, consumers who include their partner in their social media posts are more likely to prevent any related negative consequences in their relationships.
"Prior research has shown that self-disclosure positively affects online relationships," said...
More
Sort By