The social media platform is working to remove fake accounts from the site
07/12/2018
|
ConsumerAffairs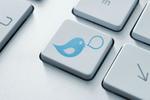 In an effort to regain users' trust in the popular social media site, Twitter will be removing millions of fake accounts from users' followers lists starting on Thursday.
Many Twitter users have let fake or automated accounts follow them in the hopes of inflating their follower totals and generating the appearance of having social media influence. Oftentimes, these individuals use their high follower counts to help spur business endeavors, advance political activism, or ...
More
The video sharing platform is taking action against users trying to spread propaganda
07/10/2018
|
ConsumerAffairs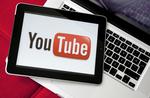 In an effort to prevent users from uploading and spreading false information in times of crisis, YouTube is rolling out a new plan to help the public get accurate information.
Recently, whenever there's a breaking news story, a slew of videos full of misinformation start circling around YouTube. While many individuals are just looking for the news, these misleading videos leave many misinformed and confused. However, the trend is set to end soon.
"We're making changes to ...
More
Sort By