Furious consumers say the platform isn't giving them any real help
08/15/2018
|
ConsumerAffairs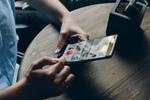 Instagram users have taken to Twitter to complain about a new hack on the social media site that locks them out of their accounts and then changes the username, image, and email address on the account.
Mashable first broke the news yesterday after spotting various tweets from Instagram users. There are "two of hundreds of Instagram users who have reported similar attacks since the beginning of the month," Mashable reported. "According to data from analytics platform Talk...
More
The feature will be rolled out in the coming weeks
08/01/2018
|
ConsumerAffairs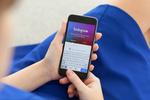 Both Facebook and Instagram will be rolling out a new feature in the U.S. in the coming weeks that will allow users to track how much time they've spent on the apps.
Users will be able to access minute-by-minute breakdowns of just how long they've been scrolling each day and in the last week by checking on "digital well-being screen time management dashboards."
Additionally, users will have the option to set daily minute limits on the app, at which point the user will get...
More
Sort By