The feature is 'coming soon' in an update to Messenger
11/09/2018
|
ConsumerAffairs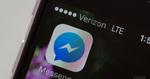 Facebook users will soon have 10 minutes to unsend a message on the social network's Messenger app.
In the "coming soon" section of a note detailing its upcoming version of Facebook Messenger, the company said version 191.0 will let users "remove a message from a chat thread after it's been sent."
"If you accidentally send the wrong photo, incorrect information, or message the wrong thread, you can easily correct it by removing the message within 10 minutes of sending it...
More
Negative messages have a way of lingering far longer than positive ones
10/23/2018
|
ConsumerAffairs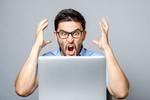 As social media continues to dominate the technological landscape, there has been no shortage of news coverage on users' controversial posts. Social media has become an indelible part of background checks for new jobs, and the effects of a simple post are more wide-reaching than ever.
Researchers at the University of California-Davis recently conducted a study that explores the longstanding effects of negative social media comments.
"It's not just that negative chat has a...
More
Sort By