Over half of respondents to a poll said they're more likely to see a 'worse mix of news' on social media sites
10/03/2019
|
ConsumerAffairs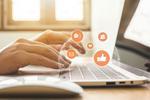 New data from the Pew Research Center indicates that U.S. consumers are wary of letting social media sites handle news coverage.
Pew said it conducted a poll of more than 5,000 consumers this past July and found that 62 percent of people believe social media has "too much control" over the selection of news that users see on their platforms. 
Roughly half of respondents said they believe people may be more likely to see problematic news -- such as bias and sensationalism ...
More
The positive personality trait beat out physical attractiveness
09/20/2019
|
ConsumerAffairs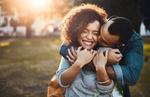 A new study conducted by researchers from Swansea University found that being kind is the best personality trait when it comes to finding a lifelong partner. 
Researchers enlisted over 2,700 college students from all over the world to theoretically "buy" the personality traits of their ideal partner choosing from eight possible attributes: 
Religiosity 
Secure finances 
Humor 
Creativity 
Attractiveness 
Kindness 
Desire for children 
Chastity 
Participants hailed from western co...
More
Sort By