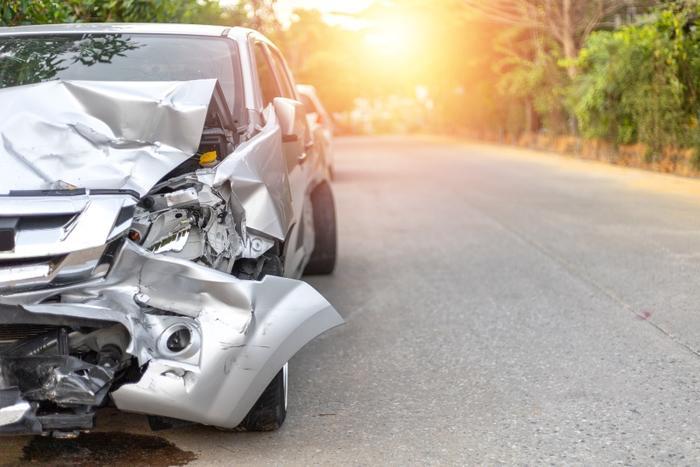 If you bought a vehicle because it was an Insurance Institute for Highway Safety (IIHS) Top Safety Pick, it might no longer fall into the category of the safest cars on the road.
IIHS is raising the requirements for its Top Safety Pick and Top Safety Pick+ awards for 2023. The new requirements will demand better side crash protection and improved pedestrian crash prevention systems. It's also raising the bar for what are considered the safest headlights.
As a result of the change, IIHS says only 48 models qualify for 2023 awards. Of those, 28 earn Top Safety Pick+ and 20 earn Top Safety Pick. 
The change is eliminating many models from the rankings. In 2022, before the changes, there were 101 winners, including 65 earning the higher-tier Top Safety Pick+. IIHS did not identify the models that have been downgraded. However, you can check the rankings here to see if your model still has the safety rating.
"The number of winners is smaller this year because we're challenging automakers to build on the safety gains they've already achieved," said IIHS President David Harkey. "These models are true standouts in both crashworthiness and crash prevention."
Toyota and Honda stand out
Toyota has the most 2023 awards overall and the most awards in each category. Nine Toyota models achieved Top Safety Pick+ and six more are in the Top Safety Pick category.
Honda, which includes the Acura and Honda brands, is next with six Top Safety Pick+ and two Top Safety Pick awards. Mazda earned six Top Safety Pick awards.
When it comes to headlights, requirements for the base award have gotten more stringent. Previously, a vehicle could qualify by offering at least one trim level with available acceptable or good headlights, while winners of the "plus" award needed to have them standard across all trims. For 2023, both awards require standard "acceptable" or "good" headlights.
To earn either a Top Safety Pick+ or Top Safety Pick designation, a car or truck must earn "good" ratings in the driver-side small overlap front, passenger-side small overlap front and original moderate overlap front tests.
The roof strength, head restraint and vehicle-to-vehicle front crash prevention evaluations are no longer part of the award criteria, IIHS said.