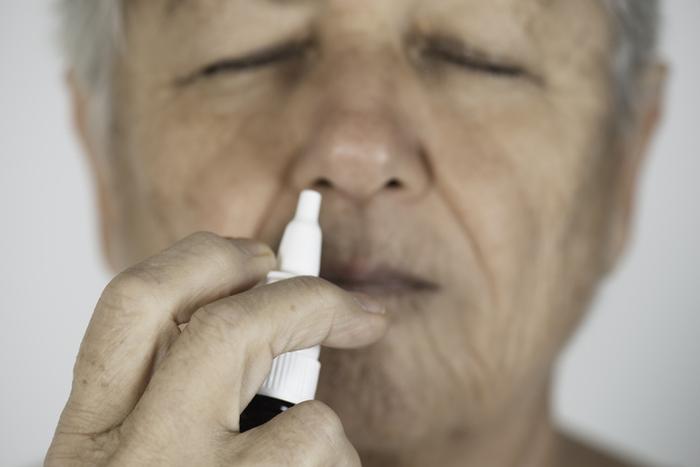 The U.S. Food and Drug Administration (FDA) has granted over-the-counter (OTC) sales status to Narcan, a move that health experts say could save lives.
Narcan is the brand name for naloxone hydrochloride nasal spray, a medication that rapidly reverses the effects of opioid overdose. Emergency healthcare providers have credited it for saving the lives of overdose patients but until now, it has only been available through a doctor's prescription.
In making the decision, FDA officials reasoned that by allowing consumers to purchase the drug – especially family members and friends of addicts – more lives could be saved.
Drug overdose persists as a major public health issue in the United States, with more than 101,750 reported fatal overdoses occurring in the 12-month period ending in October 2022, primarily driven by synthetic opioids like illicit fentanyl.
"Today's approval of OTC naloxone nasal spray will help improve access to naloxone, increase the number of locations where it's available and help reduce opioid overdose deaths throughout the country," said FDA Commissioner Dr. Robert M. Califf. "We encourage the manufacturer to make accessibility to the product a priority by making it available as soon as possible and at an affordable price."   
Can be sold just about everywhere
With the change, Naloxone can be sold at places other than a pharmacy. While it will still be available at drugstores, consumers can buy it at convenience stores, grocery stores and even gas stations, as well as online.
The Narcan nasal spray was first approved by the FDA in 2015 as a prescription drug. Before it approved the drug for OTC sales, the FDA said it reviewed manufacturer data demonstrating that the drug is safe and effective for use as directed in its proposed labeling. 
The manufacturer also demonstrated that consumers can figure out how to use the product by simply following directions on the label and don't need to speak to a healthcare professional.
The approval of OTC Narcan nasal spray won't go into effect immediately. The FDA said it will require a change in the labeling for the currently approved 4 mg generic naloxone nasal spray products that rely on Narcan as their reference listed drug product. 
Manufacturers will have to submit a supplement to their applications to effectively switch their products to OTC status. The approval may also affect the status of other brand-name naloxone nasal spray products of 4 mg or less.