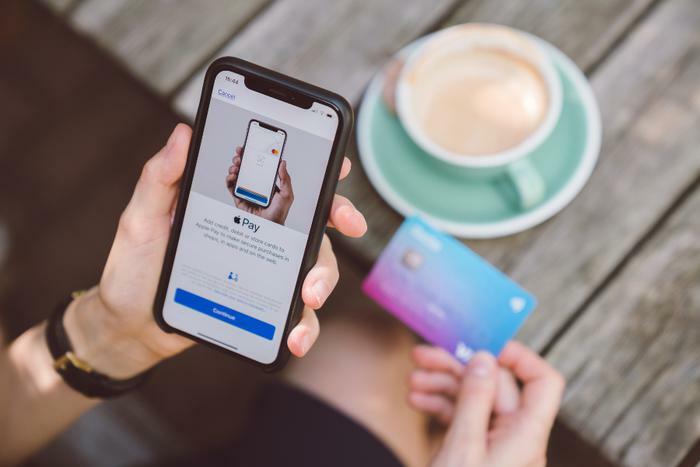 Apple is launching a new feature that was designed with consumers' finances in mind: Pay Later. 
The service acts like a loan, in which users can request anywhere from $50 to $1,000, and then pay it back in four payments with no interest and no fees. 
"There's no one-size-fits-all approach when it comes to how people manage their finances," said Jennifer Bailey, vice president of Apple Pay and Apple Wallet. "Many people are looking for flexible payment options, which is why we're excited to provide our users with Apple Pay Later. 
"Apple Pay Later was designed with our users' financial health in mind, so it has no fees and no interest, and can be used and managed within Wallet, making it easier for consumers to make informed and responsible borrowing decisions." 
Make payments over time
The first step in using Apple Pay Later is to open the Wallet app and apply for a loan. Consumers should note that Apple will do a soft credit pull during the application process before giving final approval on the loan. 
Loans can be between $50 and $1,000, and users can use that money when checking out with any online purchase that accepts Apple Pay. After approval, Pay Later will show up as a payment option when consumers are making online transactions. 
All activity related to the loan, and more information about the Pay Later system, will be available in the Wallet app. Consumers can check the schedule of their upcoming payments, see the total amount due within 30 days, and check the total for all existing loans. Apple has also integrated a calendar view option into Pay Later to give users a different visual when planning their payments. 
When paying back the loan, Apple requires users to link Pay Later to a debit card – not a credit card. Payments will come with no fees and no interest, and users must make four payments over the course of six weeks. Users can also expect notifications and emails from Pay Later before a payment is due. 
Staying digitally and financially secure
Similar to most other Apple features, to make a payment with Pay Later users must activate some form of privacy and security measure – either a passcode, Face ID, or Touch ID. This helps ensure that all transactions are safe and legitimate, and users' money will be safe in the event of any hackers or thefts. 
All Apple users will have access to Pay Later in the next few months. However, the company has started rolling out the new feature to select users in the last few days.
The rollout comes amid rising concern from financial regulators about the growth of BNPL programs. The Consumer Financial Protection Bureau (CFPB) recently said that many BNPL borrowers are already loaded down with debt.