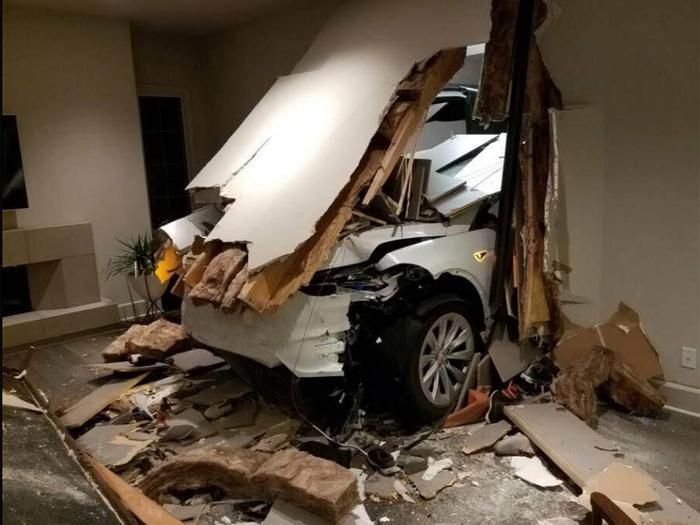 When Tesla Motors finally shipped out its long-awaited Model X in 2015, three years after unveiling the all-electric sport utility vehicle, reviewers noted that the Model X is extremely fast, going from  0 to 60 mph in 3.2 seconds. The Model X, wrote the site Car and Driver, is possibly the "greenest—and fastest—way to tote up to 7 people over hill and dale."
But now the futuristic vehicle is being hit with the same complaints that have plagued traditional car manufacturers in recent years. In a government complaint database and now a lawsuit, drivers allege that their Tesla vehicles suddenly sped out of control, the phenomenon known as sudden unintended acceleration.
Korean actor files lawsuit seeking $5 million
Ji Chang Son, a South Korean actor and celebrity now living in Irvine, California, was driving his Model X home on September 10, 2016. His son sat in the passenger's seat. The elder Son turned left into his parking garage, and as he did, the vehicle  "spontaneously began to accelerate at full power," says a lawsuit he filed on December 30.
The suit describes a crash so powerful that the car tore through the interior wall of Son's garage. His SUV reached the living room and the two men were trapped, pinned inside by wooden support beams that had fallen down from the impact. Photographs that Son posted on his own Facebook page show his Model X post-crash, sitting in a hole it had torn through the garage wall. The vehicle's Falcon Wing door is open on the passenger's side.
Son's lawsuit says that immediately after the crash, smoke flooded the interior of the car. The younger Son, identified as K.M.S in court filings, crawled out through a window and then helped his father escape the vehicle. The suit is seeking $5 million in damages.
Tesla blames driver error
A Tesla spokesman declined to give an interview, but the company has been sending all inquiring reporters a statement that accuses Son of both accidentally stepping on the gas pedal and then using his celebrity status to threaten the company.
After a lengthy company investigation, the Tesla spokesman says via email statement that  "...the evidence, including data from the car, conclusively shows that the crash was the result of Mr. Son pressing the accelerator pedal all the way to 100%. Before filing his class action against Tesla, Mr. Son had threatened to use his celebrity status in Korea to hurt Tesla unless we agreed to make a financial payment and acknowledge that the vehicle accelerated on its own. However, the evidence clearly shows the vehicle was not at fault. Our policy is to stand by the evidence and not to give in to ultimatums."
Tesla is of course one of several carmakers to have been hit with claims of sudden acceleration. The owner of a 2015 Hyundai Tucson, for instance, told ConsumerAffairs a similar story  in November. Like Son, motorist Barbara Gardener was trying to park her car when she said it suddenly accelerated into a wall.
"I know for sure that I didn't have my foot on the accelerator," Gardener said, though Hyundai similarly blamed driver error for the crash. Toyota, in the highest-profile example, was ordered by the United States Department of Justice to pay out $1.4 billion for failing to disclose what the feds described as  "floor-mat entrapment" and "sticky pedal" defects possibly linked to sudden acceleration. But federal regulators continue to blame driver error for the approximately 16,000 car crashes in which sudden acceleration is sited as a factor.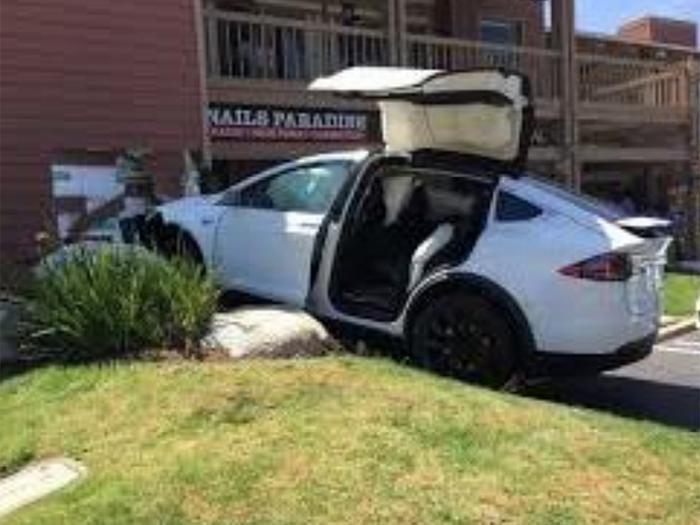 Other possible SUA crashes
Son's attorney dug up eight other complaints, all in the publicly available National Highway Traffic Safety Administration (NHTSA) complaint database, similarly claiming that Tesla's Model X vehicles suddenly accelerated. In each complaint, reprinted in the lawsuit, the motorists say that they were attempting to park when their cars spontaneously sped forward.  
"OUR 5 DAY OLD TESLA X WHILE ENTERING A PARKING STALL SUDDENLY AND UNEXPECTEDLY ACCELERATED AT HIGH SPEED ON ITS OWN CLIMBING OVER GRASS AND CRASHED INTO A BUILDING," says a complaint from Anaheim, California made on June 7, 2016. "THE AIRBAGS DEPLOYED AND MY WIFE'S ARMS HAVE BURN MARKS AS A CONSEQUENCE."
Son's suit notes that only 16,000 Tesla Model X vehicles have been sold in the United States, arguing based on those numbers that the Model X is therefore much more prone to sudden unintended acceleration than other vehicles.
"Computer on Wheels"
Automotive reviewers have lavished the Model X with high praise for its speed, but they have also complained about possible, though minor, software glitches, particularly in the vehicle's signature Falcon Wing doors.
"The Falcon Wing doors take five and a half seconds to open—six to close—and occasionally the sensors halt their progress, even when there's nothing in the way," wrote Car and Driver. "For as smart as these doors are, it turns out that even semisentient doors with echolocation are pretty dumb."
Consumer Reports' automotive reviewer told the Washington Post that the Model X has "so many overly complicated features: the front doors are power automated, the middle-row seats are on power sliders... All those things add up in a way that can bring the platform down." Tesla has since introduced newer software that they say cause the doors to open and close 1.6 seconds faster.
Son's lawsuit alleges that the potential software glitches are part of a much larger problem affecting the safety of Tesla's vehicles. The actor and his attorney point to Tesla founder Elon Musk's own description of the Tesla Model S as being a "computer on wheels."
"As even casual computer users know," Son's suit says "even the most sophisticated and successful computer companies in history, such as Microsoft and Apple, regularly release computers and software with bugs, glitches, and unanticipated problem that cause their computers to unexpectedly crash, malfunction, or work differently than intended. These bugs have serious consequences for users of traditional computer products. But for a computer that controls a 5,000 pound machine that can explosively accelerate from a standstill to 60 miles per hour in under 3 seconds, the consequences of a computer glitch can be catastrophic."
The new lawsuit comes as Tesla is leading a major push in the tech industry for self-driving car technology. Motorist Joshua Brown was driving the Tesla Model S in May and had placed his car in the so-called auto-pilot mode. With his car driving itself, sensors failed to detect an 18-wheel truck and trailer on the highway, the company disclosed to the public in July. Brown was killed as a result. His death was the first and only linked to self-driving technology to date.
Model x Lawsuit by Amy Cranks on Scribd