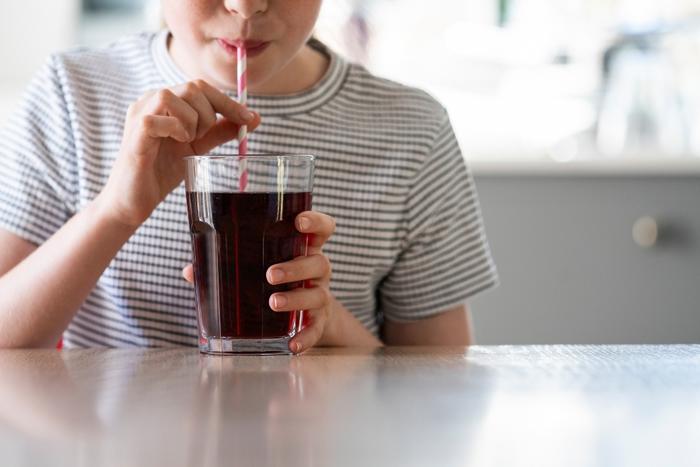 Despite policies that have been created with the goal of limiting kids' sugar intake via sweetened drinks, a new study conducted by researchers from the UConn Rudd Center for Food Policy and Obesity identified a trend among young people's beverage choices. 
The researchers found that sugary drinks comprised over 60 percent of all children's drink sales over the last year.
"Beverage companies have said they want to be part of the solution to childhood obesity, but they continue to market sugar-sweetened children's drinks directly to young children on TV and through packages designed to get their attention in the store," said researcher Jennifer L. Harris, PhD. "Parents may be surprised to know that pediatricians, dentists, and other nutrition experts recommend against serving any of these drinks to children." 
Understanding the labels
To get a better sense of the advertising that goes into kids' drinks, as well as the sales and the nutrition facts, the researchers assessed both sugar-sweetened drinks -- such as drink mixes and soda -- and unsweetened drinks -- like sparkling water. 
While the overwhelmingly high sugar-sweetened drink sales were the primary takeaway from their study, the researchers also noticed a great deal of confusion surrounding the nutrition labels on these drinks. Many of the marketing methods used to draw kids to these products were also confusing to consumers. 
Not only were sugary drinks dominating commercial time for children, but the study also revealed that labels on children's drinks can be incredibly misleading, especially for parents looking to make healthy choices for their kids. 
Of the companies involved in this study, all of which made at least $10 million in sales in 2018, the researchers found that promises of low sugar or no sugar came with additional low-calorie sweeteners, which companies had failed to print on the front of the labels. 
"You shouldn't have to be a nutritionist to figure out whether or not a product is healthy for your child," said researcher Maria Romo-Palafox, PhD. "The fronts of packages make children's drinks look healthy, but there's no way to know which ones have added sugars or low-calorie sweeteners reading the front. You have to read the nutrition facts panel on the back and you have to know the names of low-calorie sweeteners, such as acesulfame potassium and sucralose, to realize they are in the product." 
Despite the high sugar content found in many of these drinks, and the extra work required on parents' part to see past pictures of fruit or popular cartoon characters, the researchers hope that parents take necessary steps to ensure that their kids are following as many healthy habits as possible.