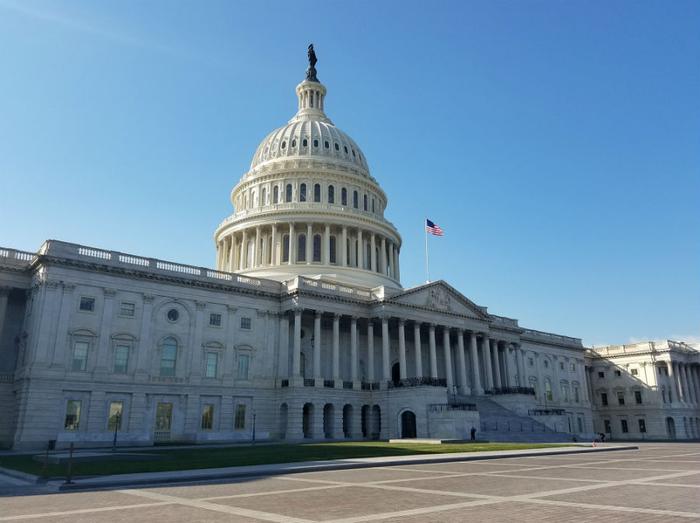 In a lengthy State of the Union speech, President Trump ticked off a list of economic accomplishments during his first year in office and promised it was just the beginning.
"Our massive tax cuts provide tremendous relief for the middle class and small business, to lower tax rates for hard-working Americans," Trump said. "Millions of Americans will have more take-home pay, starting next month. A lot more."
Most consumers will, in fact, see an increase in their take-home pay under new tax withholding tables. That's largely due to a nearly doubling of the standard deduction to $12,000.
Infrastructure plan
As for the future, Trump proposed spending $1.5 trillion on an infrastructure program to improve roads, highways, bridges, and airports. He said the program would make transportation safer and easier while also providing jobs and boosting economic growth.
"We built the Empire State Building in just one year," Trump said. "Isn't it a disgrace that it can now take 10 years just to get a minor permit approved for the building of a simple road? I am asking both parties to come together to give us the safe, fast, reliable, and modern infrastructure that our economy needs and our people deserve."
Even though infrastructure spending is popular with both political parties, Mark Hamrick, Bankrate.com's senior economic analyst, says the divisive partisan atmosphere in Washington poses a challenge to getting a deal.
Broken lawmaking process
"Unfortunately, the lawmaking process has been broken for quite some time," Hamrick told ConsumerAffairs. "There's no getting around the fact that Congress is highly dysfunctional, where passing meaningful legislation has become the exception, rather than the rule."
One reason a bipartisan infrastructure plan is not a slam dunk is the very real differences between Democrats and Republicans on how to pay for these projects.
"Democrats want to see more public funding, while many Republicans prefer more private sector involvement," Hamrick said. "As with tax reform, the quality of infrastructure legislation will rely on the details."
In the meantime, Hamrick said other economic issues will preoccupy Washington -- namely approving a spending plan and raising the debt ceiling.
"Sadly, hopes have recently dimmed on whether lawmakers will be able to avoid passing another temporary spending bill with a February 8 budget deadline looming," he said. "After that, the critically-important debt ceiling loom in early March."
Hamrick acknowledges that consumers will soon see more take-home pay, thanks to the new tax law, but suggests it's long overdue. He says the 2.5 percent rise in average hourly earnings over the last year, cited in the President's speech as an accomplishment, remains the most disappointing aspect of the nearly nine-year economic expansion.