---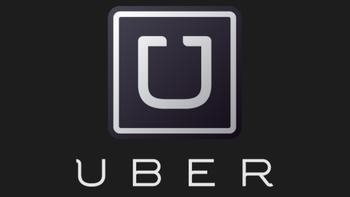 Uber recently updated its ride-hailing app and one of the changes is a subject of concern to a member of Congress.
Sen. Al Franken (D-Minn.) has published a letter to the company president, suggesting the privacy policy get a consumer-friendly update as well.
Franken says he is concerned that the updated app has eliminated a significant feature – the ability to turn off Uber's access to a consumer's location when the app is not being used.
Franken says now consumers have only two choices – allowing Uber to access their location "always" or "never." If they choose "always," Franken says Uber can track consumers, even when the app is not being used. If they choose "never," it leaves consumers with imprecise pick-up and drop-off information.
Well intentioned
"While the stated justifications for this update appear well intentioned, I strongly believe that American consumers deserve a meaningful opportunity to decide for themselves the fate of their personal data," Franken wrote.
At the very least, he says consumers should be aware of what data is being collected about them and how it's used and shared.
"To achieve this necessary transparency, I urge you to amend Uber's privacy statement to reflect the company's public assurances and justifications related to the most recent app update," Franken concluded.
Stand-off in California
Uber, meanwhile, has hit a speed bump in its effort to use autonomous vehicles in California. After a week-long stand-off with California's Department of Motor Vehicles, Uber has said it will suspend its plans to offer rides in San Francisco using driverless cars.
The California DMV officially revoked the registration of those vehicles, so the company could not have legally operated in the state.
Last week, it appeared Uber's head of autonomous tech, Anthony Levandowski, was ready to launch a legal challenge, citing a loophole in the regulations.
"The regulations apply to 'autonomous vehicles,'" he said in a statement. "And autonomous vehicles are defined as cars equipped with technology that can — and I quote — 'drive a vehicle without the active physical control or monitoring by a human operator.' But the self-driving Ubers that we have in both San Francisco and Pittsburgh today are not capable of driving without … active physical control or monitoring."
Uber is currently using the same technology in Pittsburgh, but the California DMV isn't buying it. However, Wired reports the state agency has extended an olive branch, pledging to work with Uber to try and resolve the issue.
---