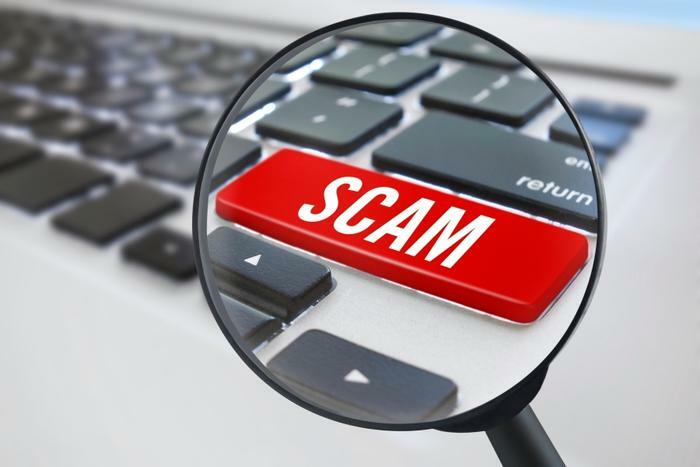 Scams targeting both consumers and small business owners have shown up across the U.S., causing law enforcement agencies to urge increased diligence. This week, it appears the bad guys are targeting low-income Americans.
For example, the Oklahoma Department of Human Services reports an increase in card skimming activity nationwide targeting Supplemental Nutrition Assistance Program (SNAP, formerly known as food stamps) customers and others who use card-reading machines at grocery stores and other retail outlets. 
The agency believes more than 100 Oklahoma SNAP users have been affected. Officials urge all SNAP customers to change their PIN immediately by calling 1-888-328-6551 or visiting connectebt.com.
The 'your benefit card is frozen' scam
The Broome County Sheriff's Office in Binghamton, N.Y. says it has been flooded recently with reports from residents who are receiving spam texts from 438422@rnbenefits.org. The message claims to be from a local social service agency.
The sheriff's office says the scammers are trying to steal EBT numbers and PINs from potential victims. The message claims that the recipient's benefit card has been frozen and that they need to call 1-888-392-2362 to re-activate the card. Of course, when they call, victims are asked to provide their card number and PIN "for verification."
Netflix refund scam
Inferse.com issued a warning to consumers to beware of assorted Nextflix refund scams that are circulating around the country. The pitch comes in the form of a text and targets consumers at random, figuring the odds are high that the target has a Netflix subscription, or has in the past.
The message contains a link to a website where the sender says the recipient can apply for a refund. But the fact is, Netflix isn't handing out refunds. The scammers are promising cash in an effort to trick victims into downloading malware and/or providing sensitive personal information.
Misleading letter scam
This scam targets small business owners, some of whom are running a business for the first time. "What we've had lately are new businesses being targeted by scammers," Chris Babbin, CEO of the Lafayette, La., Better Business Bureau, said in an interview with Big 102.1 radio. 
New businesses have a lot of paperwork to do and register with state and local agencies. Scammers are seeking to exploit that by contacting the new business owner and telling them they need this or that form or certificate.
"You could be misled by the wrong people in areas you aren't familiar with," Babbin said. "You get a letter or email from someone who appears to be from some kind of government agency, saying you can obtain your certificate of existence after paying a fee."
Babbin says the certificate of existence is a real thing but is not required for a business to operate.
The 'I need to borrow your phone' scam
Have you ever been on the street and a stranger asks to borrow your phone. They may say they lost their phone or were robbed and need to make an urgent call. Maybe you're inclined to help, but hold on. You could be walking into a sophisticated scam.
While making the call, the fraudster is actually using the call forward setting to send your calls to another number the scammer controls. That leads to the scammer changing your password using the "forgot password" function, potentially allowing them access to your bank and social media accounts.