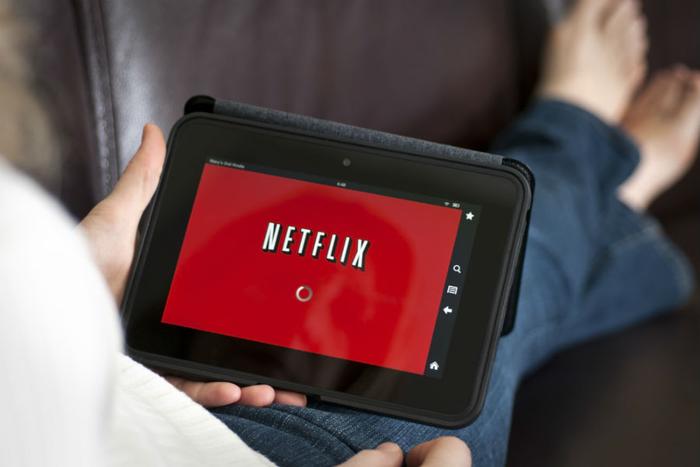 If you share your Netflix account with anyone outside your immediate household by giving them your password and log-in information, fair warning: you're nearing the 11th hour when Netflix will start cracking down on shared accounts and making everyone pay for their own logins.
In a letter to shareholders, Netflix left out the exact date when that will happen, but did say it will happen before the end of the first quarter which could mean anytime between now and March 31.
"Today's widespread account sharing (100M+ households) undermines our long term ability to invest in and improve Netflix, as well as build our business," the company emphasized to shareholders.
To do that, it's decided its best option is to let anyone infringing on an account get away scot-free, but instead, make an account holder pay extra if it catches someone sharing their password. 
What Netflix hopes will happen
It's resting a lot of hope in repeating in the U.S. the success it had in Latin America with moving account infringers into paying subscribers.
"From our experience in Latin America, we expect some cancel reaction in each market when we roll out paid sharing, which impacts near-term member growth. But as borrower households begin to activate their own standalone accounts and extra member accounts are added, we expect to see improved overall revenue, which is our goal with all plan and pricing changes," the company said.
It acknowledged that the change could have an impact on "members who share their account more broadly," but said that it's also giving members access to review which devices are using their account and, via "Profile Transfer," move a profile to a new account if they don't want to pay extra for letting a freeloader use their account.
If what Netflix is doing makes you a little skittish, Netflix has a complete guide on how to get your account's house in order. Everything you need to know about sharing your account – from what defines a "household" to how the company knows where a device is being used – can be found here.
Will what Netflix is doing snowball to other platforms?
Netflix may be the first to cry foul over password sharing, but it may not be the last. With competition as fierce as it is in the streaming world, other platforms may have similar concerns, even though none of them have been publicly expressed or put off on higher subscription prices… yet.
Instead, they've opted to try other moves to try and cut down on account abuse. For example, Apple TV+ requires an Apple ID during login, Amazon now links a Prime Video account to a single person's credit card, and Hulu allows only two streams to run from a single account to run simultaneously.
But, there are still several streaming services besides those that seem to be cool with account sharing.  AGoodMovieToWatch found 10 of those: Philo, HBOMax, Starz, Paramount+, Indieflix, Showtime, Peacock, Mubi, Topic, and niche'y horror movie service Shudder. 
Depending on the size of those services' libraries, monthly subscription prices run from $4.99 to $25, but all offer free trials of up to 30 days.