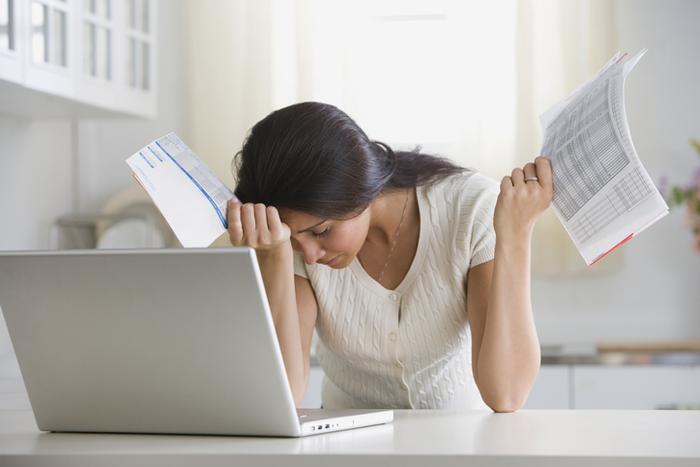 Wall Street is debating whether the economy is headed for a "hard landing" or a mild downturn. Personal finance expert Suze Orman says that a broad section of consumers is "already in a recession, if not a depression."
"It's not great right now on any level and it's going to get worse," Orman told Bloomberg.
Orman has been speaking out lately after her company came across some sobering research. Her organization cites a poll conducted in November by SecureSave, an Orman-affiliated company, that showed 67% of consumers could not pay an unexpected $400 expense. In 2021 only 33% were in that predicament.
The SecureSave survey also found that 74% of Americans are now living paycheck to paycheck. Even those who are saving are saving less.
Orman cites a survey by NY Sports Day that shows 20% of Americans have already tapped their 401(k)s or IRAs to cover an emergency expense, a move she describes as "risky" in a rising interest rate environment.
"It is not improbable that come April ... that the Fed funds rate could be very close to 5%, which means interest rates on credit cards could be way up there," she said. "Even though interest rates on savings accounts are going up, if you don't have any money to save, it does not matter what they're paying you in a savings account."
No easy answers
So, what's the solution? Orman says that if you find yourself living paycheck to paycheck and prices continue to rise, there are spending decisions to be made.
With rising inflation, many people will say it's impossible to put some money away in an emergency find. It's not impossible, Orman says, but it does require some discipline and sacrifice.
"Listen, $10 is better than nothing," she told Bloomberg. "Fifty dollars is better than $10, $100 is better than $50. Because really, sometimes $200, $400 can make a world of difference in your situation."
Orman says it's important to "not see" the money in your paycheck that you are saving. That money, whatever the amount, is "off limits" when it comes to spending.
Many personal finance experts recommend keeping enough money to pay expenses for six months, a task many might find overwhelming if there is no money left over at the end of the month. Still, it's a goal Orman says is worth pursuing.