---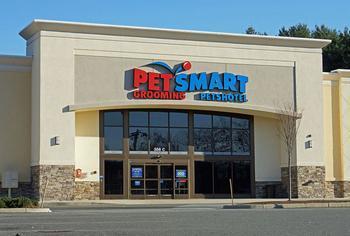 Soon, pets who bring their owners to PetSmart will be treated to the sounds of a pet-friendly playlist.
The retail chain hired Mood Media to craft special "upbeat playlists designed to appeal to pet parents shoppers and also their furry four-legged friends."
But shoppers aren't the only ones who will be encouraged to stay awhile and enjoy the store's musical ambiance. Spirit-lifting tunes will also be piped through the system at the chain's "PetsHotel," meaning pets boarded at PetSmart will get to hear a selection of "modern, mellow" music.
Keeps pets calm
PetSmart hopes their playlists will keep pets calm and happy during their stay at the PetsHotel. So what exactly constitutes a pet-friendly playlist?
According to Danny Turner, a Mood Media global senior vice president, playlists for pets must be free of sounds that may be unpleasant to pups.
"We had to select a solution that combined both organic textures and atmospheric styles -- avoiding selections that feature bizarre instrumentation, dominant vocals and errant high-pitched passages (for obvious reasons)," said Turner.
Mood Media, Turner told CBS, will "put the same degree of attention to this as we would designing a spa experience at a luxury hotel."
Does music calm dogs?
Current research shows that kenneled dogs may, in fact, benefit from hearing calming, classical music. In 2002, professor and animal behaviorist Deborah L. Wells and her colleagues found that dogs respond differently to different genres of music. 
Metallica tended to stress dogs out, but Vivaldi and Beethoven put shelter dogs into a calmer, more relaxed state. Since then, several artists have attempted to harness the power of music therapy for dogs and cats with specially-made pet CDs. 
PetSmart began rolling out their playlists in April and expects each of its 1,466 locations to be equipped with Mood Media's special equipment by the end of the month.
---