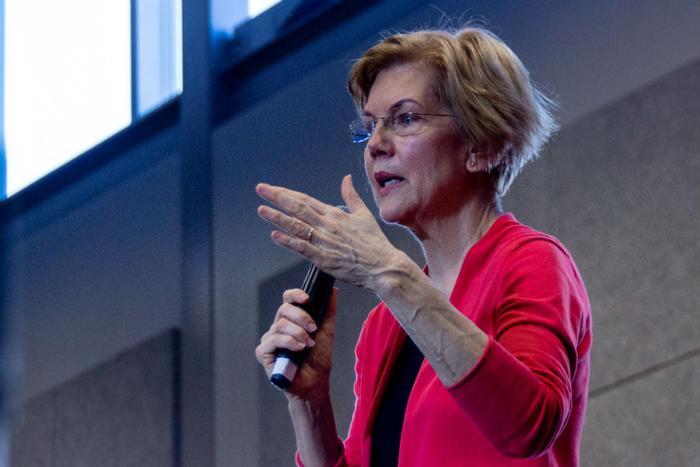 A poll released Friday has shed light on Americans' thoughts on Democratic Presidential hopeful Elizabeth Warren's plan to break up large technology companies, CNBC reported.
By 50 percent to 47 percent, those who responded to an NBC News/Wall Street Journal poll said they disagree with Warren's proposed plan to break up companies like Apple, Amazon, Facebook, and Google into smaller competing companies.
By a larger majority, 68 percent to 28 percent, those who responded to the telephone survey said decisions like this should be left to the free market instead of the government.
Breaking up big tech companies
Last month, Senator Warren (D.-Mass.) outlined a plan to designate certain firms -- specifically, those with global revenues of at least $25 billion -- as "platform utilities." Warren also proposed to have regulators undo mergers that are anti-competitive in order to ensure that "tech giants do not crowd out potential competitors."
"Today's big tech companies have too much power — too much power over our economy, our society, and our democracy," Warren wrote in a blog post. "They've bulldozed competition, used our private information for profit, and tilted the playing field against everyone else. And in the process, they have hurt small businesses and stifled innovation."
Though most Americans surveyed said they weren't on board with Warren's plan, the poll revealed that a majority of consumers also aren't on board with the data privacy policies of big tech companies.
A solid majority (92 percent) said they don't trust Facebook to protect their personal information. Americans were less skeptical of Google and Amazon, but only slightly. Three in 4 polled said it was "unacceptable" that social media companies collect users' personal data for ad-targeting purposes.