Besides federal disaster relief agencies, states and cities around the United States are offering to send help to storm-stricken Texas. So is Mexico. In a Sunday night telephone call, Mexican Foreign Minister Luis Videgaray told Texas Gov. Greg Abbott that Mexico will help Texas "as good neighbors should always do in trying times."
Carlos Gonzalez Gutierrez, the Mexican consul general in Austin, said he has been in constant communication with the governor's office to determine how Mexico can best help, the Dallas Morning News reported. 
"As we have done in the past, Mexico stands with Texas in this difficult moment," Gonzalez said.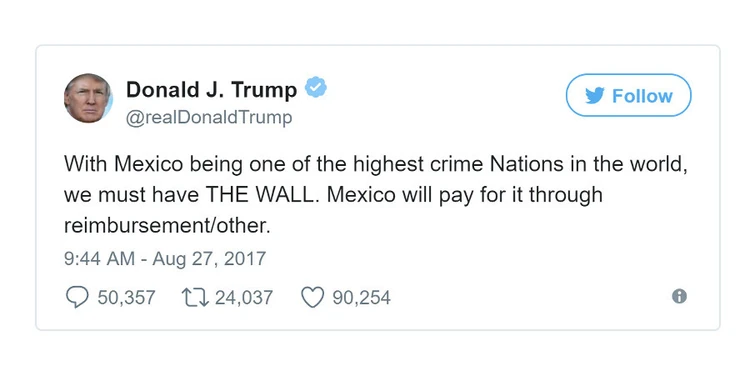 The offer of help came as President Trump tweeted his insistence on Sunday that Mexico would be forced to pay for the wall he proposes to build along the U.S.-Mexico border. 
Mexico sent troops and a ship filled with food, medicine, and water to New Orleans 12 years ago after Hurricane Katrina.