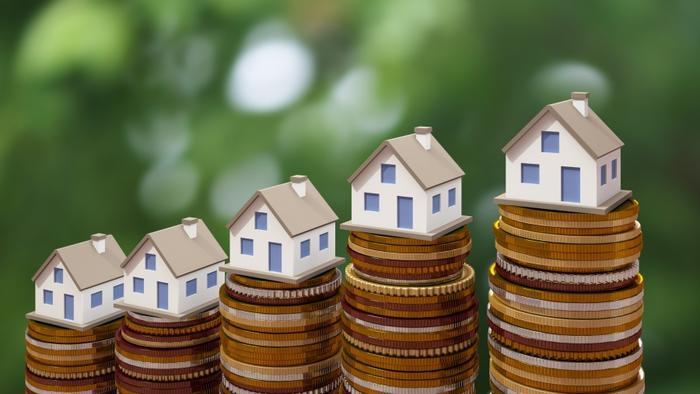 Real estate industry experts are still learning how the coronavirus (COVID-19) has affected the housing market and identifying trends that may last for a while. For one thing, homes are a lot more expensive than they were before the pandemic, but not everywhere.
The median home price in September surged by a record 15 percent, to $320,625, according to a report from real estate broker Redfin. More than a third of that increase has occurred since early July.
In August, pending home sales were up 26 percent year-over-year, and homes sold almost as fast as they could be listed. More than 45 percent of homes that went under contract had an accepted offer within the first two weeks on the market, a trend that has held relatively steady for the last 17 weeks.
Housing experts are in general agreement that the effects of the pandemic are driving sales and pushing up prices. With people spending so much time at home, there is increasing demand for homes with more indoor and outdoor space.
Tele-work trend
With millions of people now able to work from anywhere, it's no longer necessary to live within commuting distance of the office -- or what used to be the office. Because of that, housing markets like New York and San Francisco -- two of the most expensive U.S. housing markets -- have seen median home prices decline since the pandemic.
Analyst Troy Ludtka with Natixis, an investment banking firm, told USA Today that these trends have bolstered home sales, and there's little reason to believe the teleworking shift won't at least partly continue even after the pandemic has subsided.
COVID-19 seems to have produced a reverse image of the housing market. Before the pandemic, urban real estate was quickly appreciating in value while rural homes went begging. Now, rural and suburban properties are selling quickly, resulting in faster-rising prices.
New demand for luxury homes
Before the pandemic, the strongest demand was for entry-level housing. Now, the Redfin report shows that large luxury homes are in demand.
"Large, expensive, luxury homes are taking up a bigger share of the homes that are selling, which is driving a high growth rate for the median sale price," said Redfin chief economist Daryl Fairweather. "Remote work is increasing demand from affluent people, while middle-income people are more often expected to do their jobs in-person, and many have been affected by furloughs and shutdowns."
Real estate professionals advise that people considering a home purchase should be prepared to act quickly once they find a property they like. However, buyers shouldn't expect to engage in a lot of negotiation. The average sale-to-list price ratio, which measures how close homes are selling to their asking prices, rose to 99.4 percent—an all-time high and 1.2 percentage points higher than a year earlier.
It's also critical to get pre-approved by a lender before making an offer on a property. Obtaining a pre-approval letter will tell the seller you are serious and that your offer should be considered.