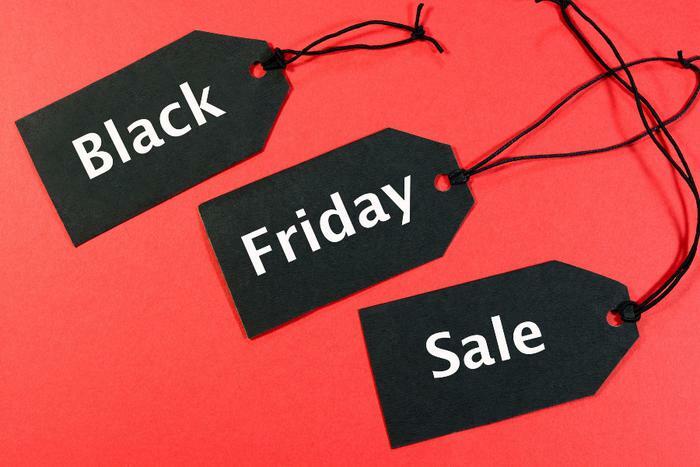 The holiday shopping season has taken an interesting turn this year. Between several retailers offering major sales in early October, plus Amazon and the NFL announcing a Black Friday game on Prime Video for 2023, things are certainly changing. 
Now, following announcements from Target and Walmart for a November full of early Black Friday deals, Kohl's is following suit. The retailer announced that November will be a month full of savings and discounts for shoppers. 
"Our customers have made it clear that value is more important than ever this season," said Christie Raymond, chief marketing officer at Kohl's. "That's why it was incredibly important to us to offer savings events that not only give customers the choice of when to shop, but the confidence in knowing they are getting a great value on gifts for their loved ones every time they choose Kohl's." 
"This holiday season, we're meeting our customers where they are – wanting to shop early, and wanting to find deals on all the top gifts and products of the season," said Ron Murray, interim chief merchandising officer at Kohl's. "With our robust assortment of products and categories that lean into the areas where we're really seeing our customers gravitate towards, such as outdoor, home, beauty, pet, toys, and apparel, we're confident that Kohl's will be a key destination for all of their holiday needs." 
Starting Black Friday early
At Kohl's, Black Friday sales and big savings opportunities will start on November 4 and last for the entire month. From that point, the company will offer new deals designed to help customers save money right through Black Friday and Cyber Monday. 
Starting November 4, customers will receive $15 Kohl's cash for every $50 spent at Kohl's. On top of that, Kohl's is offering 15% off all online and in-store purchases from November 4-10. Then, from November 5-10, Kohl's cash will be $10 for every $50 spent. 
Customers interested in getting gifts – or their everyday favorites – from Sephora at Kohl's can get 20% off their orders – and 30% off the Sephora collection – from October 28-November 7. 
For the two weekends before Black Friday – November 11-12 and November 18-19 – Kohl's will host Dashing Deal Days. Not only will items across several departments be on sale – clothes, home goods, toys, and activewear, among others – but there will also be the opportunity to rack up even more Kohl's cash and savings. 
From November 11-19, Kohl's will be offering 20% off all in-store and online purchases. Customers will receive $10 in Kohl's cash for every $50 spent between November 11-17, while $10 will be taken off every $25 purchase from November 11-12. Active and former military personnel will be eligible to receive 30% off all of their purchases from November 11-13. 
Black Friday and Cyber Monday deals
The closer it gets to Black Friday, the more deals that Kohl's will be offering to customers – starting on Sunday, November 20 – a full five days before Black Friday. For the entire week of Thanksgiving, Kohl's cash will be $15 for every $50 spent, and customers will receive 15% off all purchases. 
Deals on specific items are expected to be announced in the coming weeks, as Kohl's plans to have even more discounts as the holiday shopping season heats up. Shoppers are encouraged to choose the method that best suits them – whether that's in-store, online, on the Kohl's app, or self-pick-up.