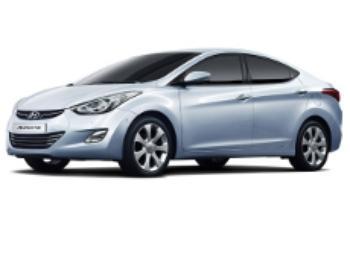 Hyundai has put a lot of marketing money and muscle behind its ten-year warranty, so when the New York Times pointed out recently that the warranty subjected owners to binding arbitration in some cases, Hyundai saw it as a potential black eye.
Had Hyundai been Tesla, it would probably have gone to war against the Times. But instead, it quietly dropped the arbitration policy effective last Friday.
Hyundai said it was dropping the arbitration clause "because we don't want people to be misled and think we don't stand behind America's best warranty," said Jim Trainor, senior group manager for product public relations, in a statement to the Times. 
Hyundai provides a 5-year/60,000-mile fully transferable new vehicle limited warranty and a 10-year/100,000 powertrain limited warranty.
Trainor told Automotive News that Hyundai has used arbitration to settle warranty disputes only about 10 times since 2006, and he said it has never been used to handle disputes involving product liability or personal-injury claims.
Arbitration -- which keeps disputes out of court -- is a two-edged sword. It can save consumers and companies time and money if it is conducted fairly and equitably. But critics say big companies too often control the process, leaving consumers with little choice but to accept whatever decision the arbitrator hands down.
The Supreme Court has recently upheld arbitration clauses in several cases involving AT&T and other big corporations but Hyundai apparently wants to take no chances with its hard-won reputation for warranty coverage.
On the plus side ...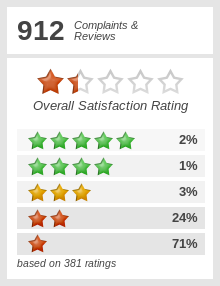 While many consumers have their beefs with Hyundai's much-vaunted warranty, some -- like Virginnia of St. Catharines, Ontario -- have had good experiences. 
"Hyundai came through for my daughter after about two months. On July 23, 2013 I wrote a review about her clutch problems. Less than a week after she paid approximately $1200.00 and was told nothing was covered by warranty ... her clutch went again, same problem," Virginnia wrote in a ConsumerAffairs posting. "This time they issued her a complimentary rental, replaced all the parts, and reimbursed her for two thirds of the initial cost. By rights the full amount should have been reimbursed but by that time we were just glad to be done with the whole matter and relatively satisfied with the end results even though it took quite a bit of doing to get there."
"Most reliable"
Hyundai is also promoting its recent selection as "Most Reliable Manufacturer" in the 2013 CarMD Vehicle Health Index Manufacturer & Vehicle Reliability Ranking, unseating Toyota, which took the top spot last year.
The annual report provides a ranking of manufacturers and vehicles with the lowest combined "check engine" repair incidents and costs. The Index ranks the top 10 manufacturers, top 100 vehicles overall, top vehicles by category and the most common repairs by make. After two consecutive years of finishing second, Hyundai overtook Toyota and drove to the top of the list with its low repair frequency.
"The 2013 CarMD Vehicle Health Index Manufacturer and Vehicle Reliability Ranking looked at data that applies to more than 119 million vehicles, so to earn this ranking is no small feat," said Leon C. Chen, CEO, CarMD.com Corporation. "We commend Hyundai for its commitment to quality and to its efforts to minimize vehicle operating costs."
Hyundai's 2013 Index rating was .80 with an average repair cost of $312.67, the lowest Index rating of all parent manufactures studied and the second lowest overall repair cost. This year's Index is based on more than 151,000 specific repairs performed on model year 2003 to 2013 vehicles from Oct. 1, 2012 to Sept. 30, 2013.
The Index is determined by the manufacturers whose vehicles had the fewest percentage of CarMD repair incidents combined with the lowest cost per repair, per number of registered vehicles on the road. For more information on CarMD including the complete index, visit http://corp.carmd.com.