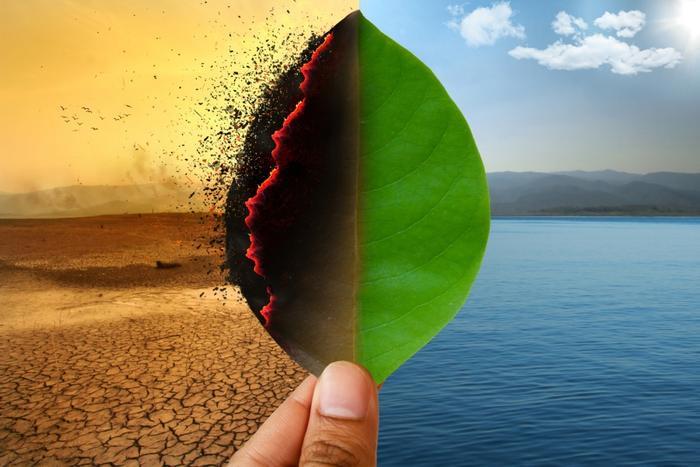 Climate change continues to make headlines, primarily as a topic of heated debate among politicians. But researchers are changing the conversation to focus on how consumers and wildlife will be affected.
Jonathon Stillman teaches biology at San Francisco State University, and he recently conducted a study that explored how climate change will not only raise temperatures but also cause massive heat waves that will have detrimental side effects for all living things.
"Summertime is quickly becoming a deadly season for life on earth," Stillman wrote.
What to expect
To write his paper, Stillman examined nearly 150 scientific studies on climate change's effect on nature and human beings.
The planet's rising temperatures should come as no surprise to many consumers, and Stillman notes that as greenhouse gas emissions continue to increase worldwide, temperatures will only continue to rise. He says consumers can expect record-breaking heat waves that last far longer than what many are used to.
These heat waves create major cause for concern -- particularly for wildlife. Stillman found that higher than normal temperatures can affect the physicality of some species' bodies, as they try to adapt to the new climate.
"If populations of wildlife are experiencing more near-lethal temperatures, you won't see mortality but you might see shifts in their physiology that show they're getting close to mortality," said Stillman.
Moreover, with rising temperatures, both humans and animals will begin looking for cooler places, which is another red flag that Stillman highlights in his paper. Not only will it be difficult for animals to find cover from the heat due to environmental woes, but not all humans will be able to escape the heat, either.
Changes in temperature are likely to lead to other environmental concerns, such as disease, a shortage of fresh water and food, flooding, drought, or political instability. According to Stillman, this will "change the ability of human populations to persist in some locations that historically and currently support large populations."
Stillman's findings serve as a warning for people everywhere to do what they can to slow the effects of climate change.
"We can't say it's going to happen next year," Stillman said. "But if we continue on the current trajectory, by the end of this century we're going to see heat waves that will dwarf those that have killed huge numbers of people and wildlife."
Stillman's full work can be accessed here.
Helping before it's too late
Recent reports have found that consumers worldwide are already feeling the effects of climate change.
Researchers have found that public health is only getting worse because of climate change, while consumers can expect cases of Lyme disease to continue to increase with rising temperatures.
However, there are ways consumers can help. Recent studies have found that sustainable practices, such as working to eliminate food waste and following a more eco-friendly diet, can be steps in the right direction towards helping the planet.