If you have a dog and are planning to move, you may have more to think about than the number of bedrooms and the commute time to the office. You'll want to make sure everyone in the family, including the pooch, is happy and welcomed in the new neighborhood.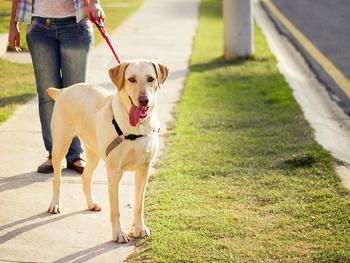 In its blog, online real estate marketplace Trulia offers some advice for home shoppers with dogs. It turns out there are some simple ways to tell how dog-friendly a neighborhood is.
For starters, a dog-friendly neighborhood is going to be home to a lot of other dogs. If your neighbors own and like dogs, chances are they'll like yours.
Check out the neighborhood in the early morning and late afternoon – prime dog-walking hours. If you see a lot of dogs and their humans out for a stroll, that's a good sign.
How about a dog park?
Having a park nearby is always a selling point. If the neighborhood park also contains a dog park, that's another positive indicator.
But spend a little time at the dog park observing the activity. You want to see how the dogs are interacting and how attentive their owners are. Again, people highly engaged with their pets is a good indicator.
A dog-friendly neighborhood is probably going to have at least one vet nearby, and maybe even a pet store. Trulia says that's a sign of a community that cares about animals.
Here's something you might not think about – are their lots of sidewalks running through the neighborhood? Many newer developments don't have sidewalks, requiring dogs and their owners to walk on the street.
Sidewalks equal accessibility for a dog. Both the dog and its human can go more places more safely if there is a network of sidewalks.
Finally, do the businesses in the neighborhood have the welcome mat out for dogs? If restaurants permit dogs to accompany people onto a patio lounge, it speaks highly of the establishment and the community it serves.