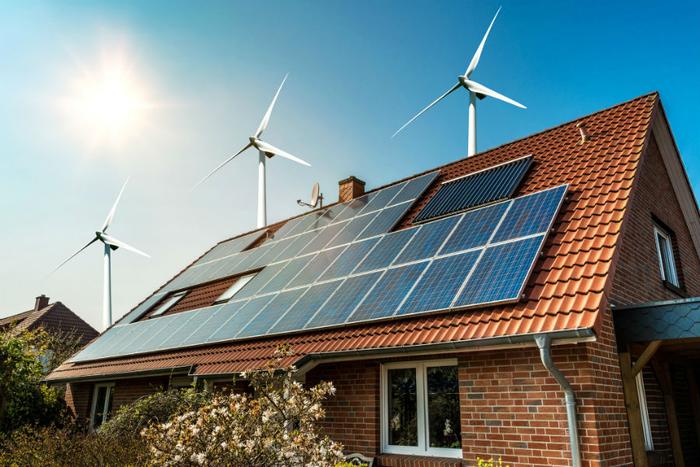 Research consistently shows that consumers shopping for homes are impressed when a home has energy efficient features. After all, that can save money for as long as you own the home.
But some energy efficient features are more attractive than others. A new Zillow analysis has found that homes equipped with solar panels sell for 4.1 percent more on average than homes without them.
The premium will vary by housing market. In New York, for example, solar panels will raise a home price by 5.4 percent, but that figure drops to 3.6 percent in Los Angeles.
"Energy conservation isn't only good for the environment, it can also translate into big savings on electricity bills as well as help to reduce the strain on the electrical grid," said Zillow senior economist Sarah Mikhitarian. "The Sun Number provides a starting point for potential energy savings, but speaking with a local expert can help homeowners decide whether it pencils out.
Sun Number
The Sun Number is a calculation Zillow has placed on listed homes to give prospective buyers an indication of the home's solar potential, along with what an owner can expect to save in energy costs.
Mikhitarian says the higher the Sun Number, the greater the savings, and that usually translates into a higher selling price when the house goes on the market.
"Homes with solar energy systems often sell for more than comparable homes without solar power," she said. "This premium is largely reflective of the future energy cost savings associated with the system."
The formula
Coming up with a Sun Number involves more than simply counting sunny days in a particular area. There's an actual company called Sun Company that measures the roof of each home and calculates the pitch, orientation, and size of each roof plane.
That enables it to determine the amount of sunlight that hits the roof, accounting for negative elements like trees and other buildings that might provide shade. It tops off the process by considering the local cost of electricity and local weather conditions. A Sun Number is between 0 and 100, with higher numbers being more cost effective for solar.
Zillow said it analyzed more than 500 housing markets in the U.S. and, as you might expect, the top 10 Sun Numbers are found in the sunny Southwest. However, there are a few surprises, with San Jose recording a Sun Number of 90 and San Francisco ahead of San Diego. Nationally, the median Sun Number is 78.