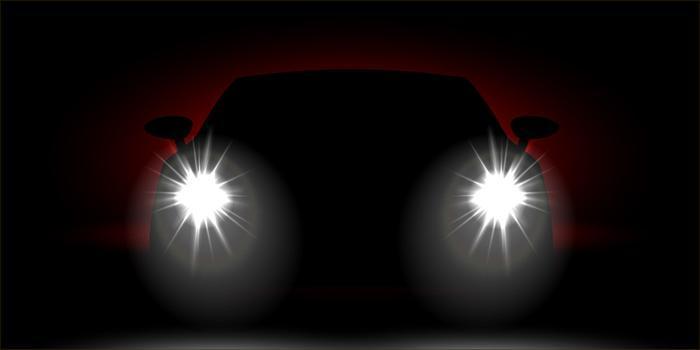 Cars have gotten really complicated, what with all the new safety features, energy-saving processes and entertainment geegaws. But amidst all this complexity, some of the simpler things we take for granted -- like headlights -- seem to be losing their glow.
General Motors last month announced a recall of some 273,000 cars and SUVs because of a defect that could cause the low-beam headlights to fail. Other recent headlight-related recalls have included Volkswagens, Dodges and Chryslers.
But it's not just the recalled buggies -- we've been hearing from owners of models not included in the recall who say they're having similar problems.
"My car presented me with this issue a few weeks ago, however, is not a model listed. I drive a 2006 Chevrolet  Cobalt. This is the same model that had the recent ignition switch recall. What should be my next step in addressing this issue?" a reader named Logan asked.
We'd say Logan's next step should be a prompt visit to his dealer. Even though the car hasn't been recalled, it obviously needs to be fixed.
"I have a Buick Lacrosse 2005 and my headlights recently stopped working," a reader named Florence said. "Is my car included in this recall and will I receive a letter or notice about this?"
What to do
Florence -- and everyone else for that matter -- can find out about any outstanding recalls on their cars by going to the National Highway Traffic Safety Administration's "Recalls Look-up by VIN" page. You'll need to have your VIN -- the vehicle identification number -- which is located on a metal plate behind the driver's side of the windshield. It's also listed on your title, registration and other documents.
Or you can go directly to the recall page maintained by your car's manufacturer -- all listed on the look-up page.
If your car is not included but you think a recall is called for, you can enter a complaint on the NHTSA site.
Some consumers, like Carissa, seem to look for help everywhere but the most obvious spot: "I did not see my car [on the recall list] but we are having the same problem. We've even taken it to Pep Boys and they it needed a system reboot," Carissa said.
No doubt Pep Boys can change your oil and rotate your tires but for a problem like Carissa's, a dealer's service department is the best place to start. The dealer has access to service bulletins and other info that independents may not have.
Beetle bulb
It's not just GM owners who are troubled. Robin drives a 2010 VW Beetle and says she has replaced the headlights three times so far. 
"It is low beam and on both sides. After some hitting and wiggling the passenger side now works and the driver side will work intermittently," Robin said.
Volkswagens share an awful lot of parts from one model to the next, so a suspicious person might take note of the April 2014 recall of 150,000 VW Passats. Reason? A bulb holder that can allow the bulb to come loose and lose electrical contact.
Although her car is not among the recalled models, a VW dealer -- or perhaps an independent garage that specializes in VWs -- should be able to determine if her socket is similar to that found in the recalled Passats. 
Can you tell me of any new developments or who this could be reported to?
Dim bulb
Then there's Danny. He thinks the headlights on his 2009 Dodge Ram truck are too dim. 
"My wife owns a 2011 Dodge Durango. Her lights are five times better, brighter, more coverage on hi-beam than my truck period," Danny told us. "My wife will not drive this truck at night because of the poor lighting."
All of these consumers -- and you too, if your car has a glitch you think is a safety issue -- should report the problem to the feds. As for Danny, he might want to hunt down an after-market auto parts store and see if there are upgraded bulbs available for his truck. Sometimes that will brighten things up.