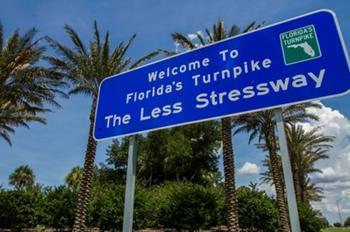 Florida Attorney General Pam Bondi has reached a settlement with Avis Budget Car Rental System (ABCR) in a case involving toll fees.
The agreement resolves an investigation by Bondi's Office regarding Avis, Budget and Payless' practices involving add-on fees for cashless tolls and other related add-on charges.
In the settlement, the company denied that it has engaged in any deceptive or unfair trade practice. Specifically, it denied that its current and former practices are deceptive, unfair, or violate Florida law.
Bondi's office investigated complaints that the rental car companies did not adequately disclose to customers they would have to pay a daily fee for the companies' e-Toll service, that allows cars to pass through toll plazas without stopping to pay.
Bondi says the rental car companies assessed this charge for each day of the rental, whether the customer passed through a toll plaza or not. She said many customers were unaware of the charge and would often receive bills from the rental car companies four to six weeks after concluding the rental.
Full disclosure
Under the terms of the settlement, Avis, Budget and Payless have agreed to "clearly and conspicuously" disclose its $3.95 per day charge to consumers when they rent a vehicle.
Additionally, the companies agreed to clearly disclose on their websites and other consumer communications the existence of the $3.95 per day charge, and tell consumers how they can avoid it.
So far, Bondi says the companies have made about $1 million in refunds to consumers who rented vehicles in the past. The settlement also requires the companies to make refunds to consumers charged for e-Toll without sufficient disclosures.
The settlement also contains a provision requiring the companies to instruct employees to provide complete disclosure to customers about toll-paying options. The companies also agreed that employees will provide complete disclosure about damage waiver options and will not impose a damage waiver fee when a customer has declined the coverage.
Consumers who rented a vehicle from the companies in Florida between Jan. 1, 2010 through July 10, 2017, may be eligible for a refund. All claims must be filed by Jan. 7, 2018. Click here to file a claim.