---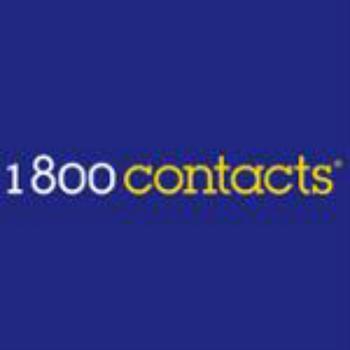 In the world of e-commerce, 1-800 Contacts is the nation's largest retailer of contact lenses. The Federal Trade Commission (FTC) maintains it cut some legal corners to make sure it remains that.
The FTC has sued the retailer, charging it worked out agreements with at least 14 competitors, eliminating competition in auctions to place ads in search engine results. The complaint also alleges these actions restricted the flow of truthful information.
The result of all of this, the government claims, is consumers have paid more than they should have for contact lenses.
Agreement not to bid
Beginning in 2004, the FTC claims 1-800 Contacts secured agreements with other online contact lens sellers to not bid against one another in certain advertising auctions carried out by Google and Bing. Companies that win those auctions receive a certain number of listings when a consumer searches for a related term. That, the FTC charges, is illegal anti-competitive activity.
"Search advertising is especially valuable to advertisers because, unlike with other forms of advertising, an advertiser can deliver a message to a user at the precise moment that the user has expressed interest in a specific subject, and may be ready to make a purchase," the agency said in its complaint.
The FTC said the agreements stemmed from 1-800 Contacts' threatened litigation when it discovered that, when a consumer searched for "1-800 Contacts" in Google or other search engines, paid listings for other contacts providers showed up too. 1-800 Contacts claimed that was a trademark infringement, and the FTC said the companies signed the anticompetitive agreements and agreed to stop bidding.
According to the FTC, those agreements are "overly broad and not necessary to safeguard any legitimate trademark interest."
$4 billion a year in sales
Contact lenses make up a huge market. Statista reports U.S. consumers spend $4 billion a year to purchase them. Nearly 17% of them are sold online.
Meanwhile, 1-800 Contacts has turned to the FTC with a complaint of its own. The company says many optometrists are violating a law designed to make the sale of contact lenses more competitive.
"Unlike medical doctors who do not sell what they prescribe, optometrists sell the contact lenses they prescribe" Cindy Williams, General Counsel of 1-800 Contacts, said in a recent statement. "This conflict of interest results in some optometrists acting in a manner that limits their patients' ability to buy lenses from other retailers.
The company has also opposed a proposal in Congress that it says would undermine competition in the contact lens marketplace.
---