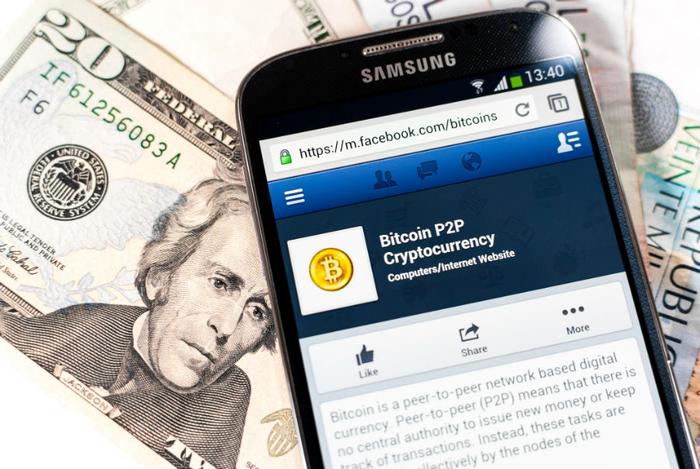 In the middle of content changes and its crackdown on clickbait, Facebook is focusing its ire on cryptocurrency.
The social media giant's new advertising policy takes a direct shot at binary options, initial coin offerings, cryptocurrency, and the scammers who are trying to profit from the crypto money rage. Effective immediately, come-ons like "Start binary options trading now and receive a 10-risk free trades bonus!" will be gone from Facebook's ad delivery.
"We want people to continue to discover and learn about new products and services through Facebook ads without fear of scams or deception. That said, there are many companies who are advertising binary options, ICOs and cryptocurrencies that are not currently operating in good faith," said Rob Leathern, product management director for Facebook Business.
Is Facebook just pressing the pause button?
Earlier this year, Facebook founder Mark Zuckerberg showed cautious interest in cryptocurrency and its potential role in decentralization.
In a post focused on Facebook's challenges for 2018, he commented that counter-trends like encryption and cryptocurrency may give power back to the people, but "they come with the risk of being harder to control. I'm interested to go deeper and study the positive and negative aspects of these technologies, and how best to use them in our services."
Leathern echoed that view and left the door open for the cryptocurrency promoters. "This policy is intentionally broad while we work to better detect deceptive and misleading advertising practices, and enforcement will begin to ramp up across our platforms including Facebook, Audience Network, and Instagram. We will revisit this policy and how we enforce it as our signals improve," he said.
Not everyone will be pleased by these changes
Recode's Kurt Wagner raises a concern that some of the power players in the Facebook camp might not be too happy with this change. Both Marc Andreessen and Peter Thiel, high-profile crypto backers, sit on Facebook's board, and Facebook Messenger's chief David Marcus is on the board of directors at Coinbase, a popular crypto exchange platform.
Andreesen has been on Bitcoin's bandwagon since 2014, and according to CBS News, Thiel's Founders Fund invested as much as $20 million in Bitcoin in mid-2017, and turned that into a tenfold investment.
Bitcoin's rollercoaster ride
Cryptocurrency pioneer Bitcoin has gone from oblivion to curiosity to investment darling and was on a tear at the end of 2017. From its birth in 2009 and through the first two years of its infancy, Bitcoin's value bounced around from worthless to 14 cents to $1.06 before settling in at 87 cents in February 2011.
After Gawker.com did a story on the currency's embrace by online drug dealers, Bitcoin's price soared to $27 and the fascination continued. Its value zoomed past $19,000 in December 2017 before taking a tumble back to under $10,000 by the end of January 2018.
But, naturally, in the midst of the euphoria, other cryptocurrencies jumped on the gravy train. And, in their zeal, some pulled out all the stops in trying to tap new customers. Facebook felt that it needed to throttle any potential "misleading and deceptive promotional practices" as decisively and quickly as possible.