As it issues an almost-unprecedented public apology, General Motors finds itself beset from all sides as it struggles to contain the damage from its massive recall of 1.6 million vehicles equipped with ignition switches that may inadvertently shut off, leaving drivers with no power steering, brakes or airbags.
"We deeply regret the events that led to the recall and this investigation. As our detailed chronology indicates, we intend to fully cooperate with NHTSA and we welcome the opportunity to help the agency have a full understanding of the facts," the company said in a prepared statement.
The latest shoe to drop is word that the National Highway Traffic Safety Administration (NHSTA) is investigating whether GM acted quickly enough in reporting the problem once it was discovered.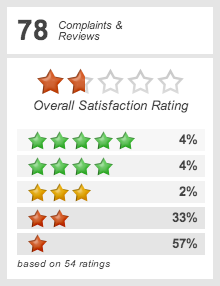 "It's almost unprecedented for the head of an auto company in the US to make a public apology," said Clarence Ditlow, executive director of the Center for Auto Safety.  "The last time it happened was when GM President James Roche apologized to Ralph Nader in March 1966."
"General Motors made a terrible mistake when it failed to recall these vehicles in 2006 when it knew exactly what the problem was and how to fix it," Ditlow said. "At least 13 people have died as a result of airbags failing to deploy in the cars covered by the expanded recall. By apologizing, the company is hoping to avoid criminal penalties under the Safety Act and only being fined $35 million which is the maximum civil penalty."  
Federal law gives an automaker five days to inform NHTSA of its plans for a recall. GM could face a fine of up to $35 million if it is found to have dragged its feet.
GM initially recalled 780,000 Chevrolet Cobalts and Pontiac G5s. It has since added 588,000 more vehicles, bringing the total in the United States to 1.37 million. The worldwide total is 1.6 million, including several Opel models added Thursday.
U.S. models being recalled are 2005-2007 Chevrolet Cobalt, 2007 Pontiac G5, 2003-2007 Saturn Ion, 2006-2007 Chevrolet HHR, 2006-2007 Pontiac Solstice and 2007 Saturn Sky vehicles.
The problem is a relatively simple one but it can have serious consequences: a heavy key ring or jarring from rough pavement can jiggle the switch, causing the engine to shut off. 
Consumers knew about it
Consumers have been grumbling about the problem for years, usually meeting with denials and shrugs from dealers. 
"My 2005 Chevy Cobalt just shut off while I was driving it down the highway," Anthony of Pueblo West, Colo., told ConsumerAffairs. "I have called Chevy's customer service center abot 5 times and they will not tell me how I can take my complaint higher up the GM chain. Even if I get the Cobalt to start back up again at the local Chevy dealer I'm not guaranteed that the engine won't just shut off on me again."
"Chevy Customer Service told me there is nothing that can be done and completely ignored my valid safety complaint of driving this Cobalt, and then they tried to downplay the issue saying there have not been enough cases," Anthony said. 
Brian of Baltimore had a similar experience and, like others, had difficulty identifying the source of the problem. 
"I have had my car stall out on me in stop-and-go traffic. I took it to my trusted mechanic, and they couldn't find anything. There were no codes stored in the computer (could this be because power died and reset everything?)"
The fact that GM and NHTSA knew of the problem all the time consumers were struggling to find a solution angers consumer advocates.
Joan Claybrook, who headed NHTSA from 1977 through 1981 and was later president of Public Citizen, said NHTSA "ignored its duty to protect the public," according to The New York Times. "General Motors should be criminally prosecuted for covering up this safety defect, and NHTSA should replace the staff that failed to do its job."
What to do
What this all means for consumers driving one of the recalled cars is that they should be especially alert for the next few weeks, until the recall gets underway and the ignition switches are replaced.
Until then, GM recommends that owners isolate their ignition key by taking all of keys off their key ring, to reduce weight on the ignition switch when the car is in motion. This, actually, is a good procedure to follow on all cars, as excess weight over time can cause problems with even the best-designed switch, automotive enthusiasts say.
It's expected that replacement parts will be available in early April. Letters will be sent to owners of the affected vehicles the week of March 10, with details of the recall.
Until then, consumers are on their own. Dealers will not have parts available until the recall begins and may not have much additional information until then.
Some consumers, like Rich of Chico, Calif., think GM should be supplying loaner cars until replacement parts are available.
"GM does a recall for ignition failure that could cause our car to crash yet they say they can't fix it til April when they get the part! They would not give us a loaner, so we are just supposed to risk our lives to get to work."
Timing issues
GM filed its recall documents with NHTSA on Monday but reports say it first learned of the problem as early as 2004. Automotive News reported that GM engineers proposed a fix in 2005 but the company failed to implement it.
A full chronology of the events leading to the recall is available on the Center for Auto Safety's website. It shows that NHTSA recorded the death of a 16-year-old Maryland youth in July 2005, the first of hundreds of deaths in Cobalts and G5s.  In February 2006, the report of the Maryland accident was amended to show that the ignition was in the "accessory" mode at the time of the crash. 
GM has said that most of the crashes occurred at high speeds and, in some cases, off-road. It said the crashes were so severe that the risk of serious or fatal injuries was high with or without airbags.
In most cases, the records of fatal accidents did not specify a problem with the ignition switch, although several mentioned that airbags did not function or mentioned problems with the power steering. 
A bad start
GM models have been notorious for assorted ignition switch problems for years. Besides the issue of the switch turning off unexpectedly, there's the little matter of the key getting stuck in the switch while the car is running.
"My daughter called to report that her car would not turn off. They key is stuck in the ignition in the 'on' position," said Frances of New Carrollton, Md. "The only way to turn the car off is to disconnect the battery while the car is running, mind you."
In one instance, a consumer reporter who had been writing about the problem went for a test drive in a new Saturn Vue, back when such things were still being manufactured. At the end of the drive, he couldn't get the key out.
"Gee, I've never seen that happen before," the salesman at Saturn of Fairfax, Va., claimed.
"Really?" said the reporter. "Are you sure about that?"
As we stood outside the idling Vue, the salesman admitted that he perhaps had heard "one or two complaints," then quickly excused himself and hurried inside.