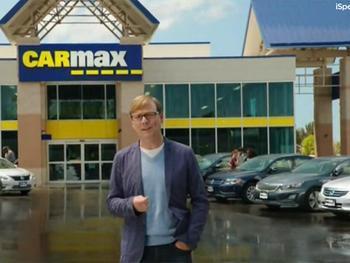 CarMax Inc. and two other major car dealers have admitted they sold used cars with unrepaired safety recalls despite touting the supposed rigor with which they inspect cars before selling them.
The dealers have settled Federal Trade Commission (FTC) charges by agreeing to a consent order saying they won't do it again, but Congresswoman Jan Schakowsky (D-Ill.) says she's disappointed with the decision. 
"Cars shouldn't be sold with open recalls – and they definitely shouldn't be advertised as safe," said Schakowsky. "I am very disappointed by the FTC's decision. Instead of stopping deceptive advertising outright, today's consent orders still allows used car dealers to use a confusing disclaimer that the vehicle may or may not be under recall while continue to advertise it as 'certified, pre-owned' or passing a 'rigorous safety inspection.'
Schakowsky is sponsoring a bill that would ban the practice.
"I have introduced the Vehicle Safety Improvement Act to end the sale of used cars with open recalls, and I will keep fighting to stop car sellers from putting dangerous vehicles on the road. I urge anyone buying a used car to go to www.safercar.gov and check if there's a safety recall that the seller isn't telling you about."
Dealers' defense
Besides Virginia-based CarMax, the case involved Asbury Automotive Group of Georgia and West-Herr Automotive, the largest auto dealer in New York. The commission also approved final consent orders in similar cases against General Motors Company, Jim Koons Management, and Lithia Motors Inc. that were settled earlier this year.
In their defense, car dealers say it can take months to get the parts needed to perform a recall and they can't afford to let cars sit on their lots that long. 
Just last week, AutoNation backed down on its pledge to fix all outstanding recalls before selling cars to customers, apparently based on an assumption that President-elect Trump will not pursue the matter.
AutoNation started selling used vehicles with open recalls on Monday, Nov. 28, after CEO Mike Jackson concluded that Trump's victory would mean the end of legislative efforts to require used car dealers to stop selling recalled used cars that have not been repaired.
125+ Inspection
The FTC's complaint against Virginia-based CarMax cites its claims about rigorous used car inspections, including its "125+ Point Inspection" and that its cars undergo, on average, "12 hours of renewing – sandwiched between two meticulous inspections."  
The complaint also notes a TV commercial touting a team inspection and reconditioning, which included a message that appears for three seconds in tiny type at the bottom of the screen stating, "Some CarMax vehicles are subject to open safety recalls."
Despite highlighting their inspections, the FTC alleges that CarMax failed to adequately disclose that some of the cars had open recalls. These recalls included defects that could cause serious injury, including the GM key ignition switch defect and the Takata airbag defect.
The other dealers made similar unfounded claims, the FTC said.
Under the proposed consent orders, CarMax, Asbury, and West-Herr are prohibited from claiming that their used vehicles are safe, have been repaired for safety issues, or have been subject to an inspection for safety-related issues, unless they are free of open recalls, or the companies clearly and conspicuously disclose that their vehicles may be subject to unrepaired recalls for safety issues and explain how consumers can determine whether a vehicle is subject to a recall for a safety issue that has not been repaired, and the claims are not otherwise misleading.
The proposed orders also would prohibit the companies from misrepresenting whether there is or is not an open recall for safety issues for any used motor vehicle.
The commission said the consent orders "will help empower consumers to make more informed and safer purchasing decisions in a market that, absent a change in federal law, continues to include cars subject to open recalls."