The company says it will spend $8 billion on original content
02/28/2018
|
ConsumerAffairs

By Sarah D. Young
Sarah D. Young has been a columnist for a blog ... Read Full Bio→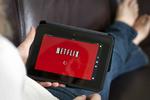 Netflix plans to spend around $8 billion this year on original TV shows and movies in an effort to boost its subscriber numbers.
The increased production budget was revealed on Tuesday by CFO David Wells at the Morgan Stanley Technology, Media & Telecom Conference in California.  
Last year, the company spent around $6 billion on original content and ended the year with 117.6 million subscribers worldwide. This year, the company plans to spend even more on original conten...
More
Email says customer's credit card no longer works
01/15/2018
|
ConsumerAffairs

By Mark Huffman
Mark Huffman has been a consumer news reporter for ConsumerAffairs ... Read Full Bio→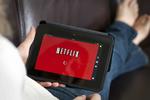 If you receive an email from Netflix informing you that your credit card no longer works, be very careful how you respond.
Mailguard, an Australian cyber-security firm, is warning that fraudsters are using "brandjacking" emails in hopes of capturing consumers' credit card information.
Brandjacking is an increasingly common tactic used in phishing scams. The email is designed to look like it's coming from a well-known institution. It might be a major bank or a utility compa...
More
Sort By