Written reviews are going the way of five-star ratings by the end of July
07/06/2018
|
ConsumerAffairs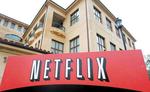 Starting July 31st, Netflix users will no longer be able to leave written reviews for movies or TV shows on the company's website. According to an email Netflix sent to users that had recently left written reviews, the change is being attributed to declining usage of the feature.
Early last year, Netflix removed its five-star rating system and changed it to a thumbs up or thumbs down feature. Netflix was criticized for the move, as many thought it was overly simplistic, ...
More
The company is testing a more expensive subscription tier
07/05/2018
|
ConsumerAffairs

By Mark Huffman
Mark Huffman has been a consumer news reporter for ConsumerAffairs ... Read Full Bio→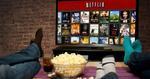 Consumers are increasingly turning to Netflix for their video entertainment, preferring the platform's video-on-demand model to traditional television.
A survey by Cowen & Co., a Wall Street financial services firm, shows 27 percent of consumers said they get most of their television entertainment through Netflix, compared to 20 percent who mostly watch basic cable, and 18 percent who watch over-the-air broadcast television.
The report backs up the recent findings from Le...
More
Sort By