It's the end of user reviews and the beginning of promo videos
08/21/2018
|
ConsumerAffairs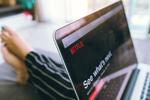 Over the last few days, Netflix announced two new changes that will alter users' experience moving forward.
For starters, the platform stated months ago that it would be doing away with user reviews, and that time has finally come. Additionally, though just in the testing phases as of right now, the company has started showing short promo videos of Netflix shows in between episodes of other Netflix shows.
Consumers have been exceptionally vocal -- particularly regarding t...
More
The streaming service is testing out video promotions between episodes and movies, but they can be skipped by the viewer
08/20/2018
|
ConsumerAffairs

By Gary Guthrie
Gary Guthrie covers technology and travel for the ConsumerAffairs news ... Read Full Bio→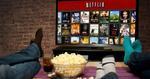 Netflix hopes that binge-worthy, not cringe-worthy, will remain the name of its game after the movie platform suffered through a beta test of running what appeared to be commercials between episodes and movies.
The move created a serious backlash from subscribers even though they could "skip" the message with the click of a button.
"We are testing whether surfacing recommendations between episodes helps members discover stories they will enjoy faster," a spokesperson for ...
More
Sort By