The streaming service eats up even more bandwidth during peak viewing times
10/03/2018
|
ConsumerAffairs

By Sarah D. Young
Sarah D. Young has been a columnist for a blog ... Read Full Bio→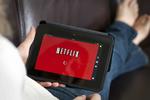 Across the entire internet, Netflix consumes 15 percent of the total downstream volume of traffic worldwide, according to October's Global Internet Phenomena Report from Sandvine. That percentage is more than any other single application and represents a 3 percent increase from the previous year's report.
The streaming service is responsible for an even larger number of total traffic in the U.S., at 19.1 percent. Peak times -- such as when a new, highly anticipated show ...
More
Participants say that the Netflix series Afflicted is deceptively edited
09/28/2018
|
ConsumerAffairs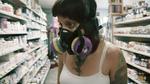 Netflix says it will not remove a documentary series that participants say was edited to make them appear crazy. Afflicted, which began streaming in August, chronicles the lives of patients who suffer from rare chronic diseases. Interviews with relatives and psychiatrists in the film suggest that the patients are imagining their symptoms.
The filmmakers used manipulative editing and ignored medical research to push that narrative forward, according to an open letter sign...
More
Sort By