The company released data on how many subscribers it has globally in an SEC filing
12/18/2019
|
ConsumerAffairs

By Christopher Maynard
Christopher Maynard is a New York-based writer and editor who ... Read Full Bio→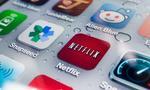 In a recent filing with the Securities and Exchange Commission (SEC), Netflix shared how many subscribers it has in several global regions for the first time. While the bulk of its subscriber base is still made up of consumers from the U.S. and Canada, the report shows that the streaming giant is growing quickly in other global markets.
In the two-year period between 2017 and 2019, Netflix increased its subscriber base in Europe, the Middle East, and Africa from just ove...
More
If rolled out widely, the plan would allow consumers to save 50 percent if they paid for a full year of the service
12/12/2019
|
ConsumerAffairs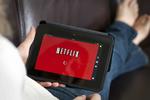 On the heels of the launch of Disney+, Netflix appears to be mulling a change to its pricing plan options. A new, cheaper pricing plan is currently being tested in India, Reuters reports. 
Under the plan, new and existing subscribers who pay for a full year of the service can save 50 percent. Those who sign up for six months or three months of the service get 30 percent and 20 percent discounts, respectively.
When applied to the most expensive plan in the U.S. (the Premiu...
More
Sort By