Two-factor authentication and frequent password changes may soon be necessary
11/11/2019
|
ConsumerAffairs

By Gary Guthrie
Gary Guthrie covers technology and travel for the ConsumerAffairs news ... Read Full Bio→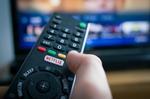 According to a report from BloombergNews, Netflix, HBO, and others are about to set out on a hunting expedition for password-cheating consumers. The companies are loaded for bear, too — forming an unofficial coalition to crack down on password sharing and trying to find a way to re-color the gray area that is allowing subscribers to share in the first place.
"You're not scared, are you?" Netflix Co-Founder & First Netflix CEO Marc Randolph told Yahoo Finance's YFi PM.
"We...
More
The streaming giant says it no longer supports the feature due to 'technical limitations'
04/08/2019
|
ConsumerAffairs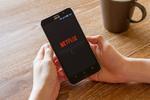 Without warning, Netflix quietly dropped support for Apple's AirPlay streaming feature on iPhone, iPad, and iPod touch. In a statement on one of its support pages, first spotted by MacRumors, the company said the technology is "no longer supported for use with Netflix due to technical limitations."
The vague explanation initially sparked theories that the move was intended to hurt Apple, which recently announced that it would debut a new TV service that will compete with...
More
Sort By