A study shows many TV services are changing the game for consumers
03/09/2017
|
ConsumerAffairs

By Christopher Maynard
Christopher Maynard is a New York-based writer and editor who ... Read Full Bio→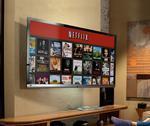 While it may have led to strife among couples due to "cheating" of sorts, Netflix ended 2016 on a high note among consumers. The company ended the year far ahead of its competitors Amazon and Hulu in the streaming video business, and critics have lauded its original content.
Now, new research shows that, for the first time, Netflix is even more popular among consumers than DVR or on-Demand services (VOD). An annual survey conducted by Leichtman Research Group Inc. shows ...
More
Company says couples who have vowed to watch series together increasingly stray
02/17/2017
|
ConsumerAffairs

By Mark Huffman
Mark Huffman has been a consumer news reporter for ConsumerAffairs ... Read Full Bio→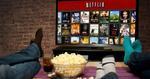 When it comes to pressing social issues, this is probably not anywhere close to the top of the list. It might not even be on the list.
Netflix has released a new study showing 48% of the couples who are members have admitted to "cheating" on their significant other. Not sexual infidelity, mind you. They've cheated by binge-watching future episodes of a show the couple had agreed to watch together.
Netflix highlighted the "problem" in a 2014 advertising campaign, below.
The...
More
Sort By