The company added an impressive 7.4 million users in Q1
04/17/2018
|
ConsumerAffairs

By Sarah D. Young
Sarah D. Young has been a columnist for a blog ... Read Full Bio→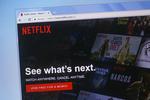 In its first-quarter earnings update, Netflix disclosed that it signed up 26 million new subscribers in the past year. In the first quarter alone, the streaming giant added 7.4 million subscribers worldwide.
Subscriber growth expectations were high prior to the release of the earnings report, but the company's user growth was much higher than expected in the first quarter. Its earnings met expectations, and its revenue managed to top estimates.
Netflix said in its letter...
More
A lawsuit claims the company skirted U.S. tax law by awarding undeserved employee bonuses
04/12/2018
|
ConsumerAffairs

By Sarah D. Young
Sarah D. Young has been a columnist for a blog ... Read Full Bio→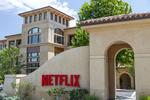 A federal lawsuit filed by the City of Birmingham Relief and Retirement System accuses Netflix of rigging its executive bonus program so that "multi-million dollar windfalls" could be awarded to some of its top executives.
The lawsuit alleges the Netflix board "rigged the compensation process, guaranteeing Netflix officers huge cash payments while misleading investors into believing that these payments were justified by attainment of real performance goals".
The suit cla...
More
Sort By