Company says couples who have vowed to watch series together increasingly stray
02/17/2017
|
ConsumerAffairs

By Mark Huffman
Mark Huffman has been a consumer news reporter for ConsumerAffairs ... Read Full Bio→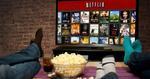 When it comes to pressing social issues, this is probably not anywhere close to the top of the list. It might not even be on the list.
Netflix has released a new study showing 48% of the couples who are members have admitted to "cheating" on their significant other. Not sexual infidelity, mind you. They've cheated by binge-watching future episodes of a show the couple had agreed to watch together.
Netflix highlighted the "problem" in a 2014 advertising campaign, below.
The...
More
Researchers say the quantity and quality of the company's content pushed it above its competitors
02/03/2017
|
ConsumerAffairs

By Christopher Maynard
Christopher Maynard is a New York-based writer and editor who ... Read Full Bio→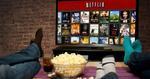 TV fans have had plenty to celebrate in recent years. With the emergence of streaming video, consumers are now able to watch what they want whenever they want, and the trend has even allowed some platforms to invest in creating their own original series.
The three big names that come to mind these days are Netflix, Amazon, and Hulu – all of which run their own streaming service and produce their own shows and movies. However, a recent study conducted by Parrot Analytics s...
More
Sort By