The company says the offline viewing feature is perfect for consumers without a reliable internet connection
11/30/2016
|
ConsumerAffairs

By Christopher Maynard
Christopher Maynard is a New York-based writer and editor who ... Read Full Bio→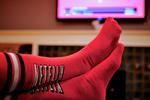 Earlier this month, we reported that Netflix was mulling over the possibility of an offline viewing feature. The company had stated that it was thinking of providing the service for low-speed areas across the world that rely more on downloading content.
It certainly wasn't the first time that such a feature had been considered by the company. Users have been asking Netflix to include offline viewing capabilities for some time now, but company officials weren't completely...
More
However, U.S. consumers likely won't be the first ones to get access to it
11/03/2016
|
ConsumerAffairs

By Christopher Maynard
Christopher Maynard is a New York-based writer and editor who ... Read Full Bio→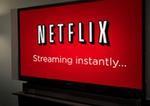 For many consumers, having a dead internet or cable connection is a good way to ruin an evening. Thankfully, many services -- including Amazon Prime, Google Play, and iTunes -- allow users to access content offline by downloading it.
It's a feature that fans of the entertainment service Netflix have been wanting for some time. And, in an interview yesterday with CNBC, Chief Content Officer Ted Sarandos indicated that the company was mulling over the possibility of provid...
More
Sort By