Nearly one-fourth of subscribers said they 'might cancel' the service due to rising costs
01/21/2019
|
ConsumerAffairs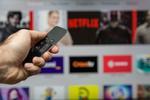 Netflix, which last week raised its monthly subscription prices for all 58 million of its U.S. subscribers, may see a slight drop in its subscriber count in response to price increases, a new study suggests.
News site Streaming Observer recently partnered with Mindnet Analytics to "gauge [subscribers'] reaction to the latest round of price increases."
Of the 607 adult subscribers who participated in the survey, nearly one-fourth (24 percent) of respondents said they "mig...
More
The new rates will take effect immediately
01/15/2019
|
ConsumerAffairs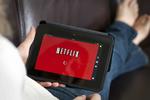 Going forward, Netflix subscribers will have to pay a little more for the streaming service.
The company announced Tuesday that, effective immediately, its basic plan will cost $9, up from $8; its HD standard plan (Netflix's most popular plan) will cost $13, up from $11; and its 4K premium plan will cost $16, up from $14.
Netflix said existing subscribers will see the new pricing reflected on their bills "over the next few months."
"We change pricing from time to time as ...
More
Sort By