Pressure from price increases and competition may lead to its adoption
04/20/2016
|
ConsumerAffairs

By Christopher Maynard
Christopher Maynard is a New York-based writer and editor who ... Read Full Bio→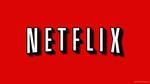 Netflix has become a consumer favorite for the streaming service that it provides, allowing subscribers to watch videos on its network for a monthly fee. Although it is still very popular, the company does have a few things to worry about.
Amazon has recently stepped up its game and will be offering Prime Video as a standalone service that consumers can purchase on a monthly basis – a direct challenge to Netflix. Older Netflix subscribers are also looking at a price hike...
More
Will focus instead on exclusive content
08/31/2015
|
ConsumerAffairs

By Mark Huffman
Mark Huffman has been a consumer news reporter for ConsumerAffairs ... Read Full Bio→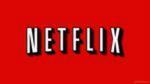 Netflix subscribers will notice that some recently released Hollywood blockbusters will disappear from the on-demand line-up soon.
The company has announced it is ending its relationship with Epix, the cable network that holds the rights to popular movies like Hunger Games: Catching Fire, World War Z, and Transformers: Age of Extinction.
The movies go away at the end of September when the Epix contract with Netflix expires. But if you think it is Epix that is pulling the ...
More
Sort By