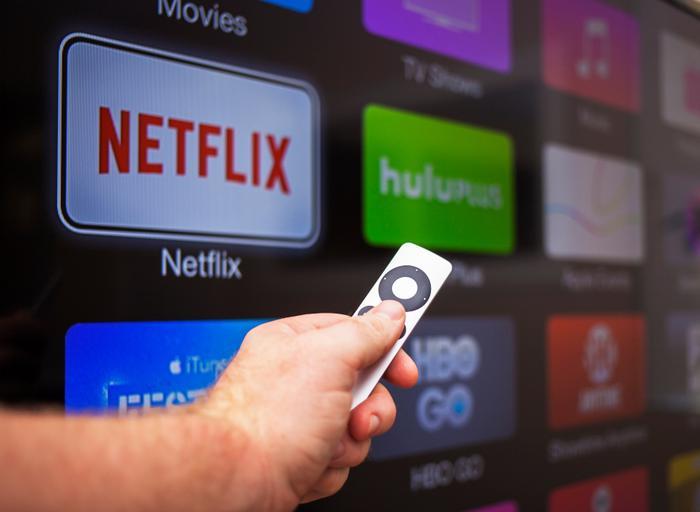 As consumers weigh all the bundled options and price hikes that streaming services like Netflix, Disney, and Paramount are throwing at them, it may be a good time to hit the pause button and consider some overlooked options.
Although they're not top-of-mind choices when someone says "streaming," there are some free, ad-supported, brand-owned, content-rich streaming services that consumers can add to help keep their costs down and still feed their bingeing bugs.
Free streaming from … Amazon? Yes, and 10 others, too.
When ConsumerAffairs went digging for "free" streaming sites, we found a treasure chest full of legal ones, and most have zero sign-up requirement.
The only technical things someone has to navigate are a) they'll have to download a channel's app via the TV's "Apps" section; and, b) the TV must be a "smart TV" and those will be available at bargain prices come Black Friday and Cyber Monday. Some services will try and upsell the viewer into buying or renting something, so beware of the come-ons.
Here are some free streaming services worth checking out:
Amazon. Yes, that Amazon – has its own little-known streaming service called "Freevee" which has a mix of original titles, concerts, documentaries, Bosch, Judge Judy, etc. There's no 'The Marvelous Mrs. Maisel' or the big hits that are on Amazon Prime, but there's enough to at least give the platform a chance to prove itself.
Lots of variety… and live World Cup. Among other well-endowed free, ad-supported services, Crackle is another that's got a massive library of content that some 40 million monthly people are already watching every month. There's also Tubi, which also currently includes soccer action from the FIFA World Cup. You can add Xumo to that list, which is reported to have deals with 75 content partners.
All of that fodder that used to be on CBS. Because it's owned by Paramount, Pluto has an incredible library of content from CBS like '60 Minutes,' all the 'CSI' variants, and an impressive film library with 'The Godfather,' 'Major League,' and 'Silence of the Lambs. 
Specialty content for kids and mystery lovers. On a niche'ier side, there's Crunchyroll for anime lovers, and Vudu, which has a catalog of kids' shows like Thomas the Tank Engine and Sonic the Hedgehog, and an endless supply of whodunits. One note: there's also some R-rated content on Vudu that parents should be aware of before giving their children free reign on the service.
YouTube has movies? Yes, and the nightly news. While it's not considered a streaming service in the same fashion as the others, YouTube has full-length movies, too. Here's a guide on how to find them.
When ConsumerAffairs searched YouTube, we found 'Legally Blond,' 'Edward Scissorhands,' 'Rudy,' 'Full Metal Jacket' and other big studio flicks free to watch, with ads.
And if you're a newshound, NBC News and ABC News both post their nightly newscasts on their YouTube channels, as well.
A place for everything and everything in its place. Plex doesn't get mentioned as frequently in the "free" streaming conversation as maybe it should have, but it's an interesting mix of content on-demand, new movie trailers, and "vertical" programming like you'd find on a traditional TV station.
In the game of streaming, services have to stay unique to stay relevant and Plex now offers the ability for a user to search all the streaming services – meaning not just Plex, but Hulu, Prime, Netflix, Roku, and others – without a user having to leave Plex' platform.
Free Disney? Well, kinda. Freeform is a channel owned by Walt Disney Television. The breadth of the content seems to be focused on teen and young adult women, and from what ConsumerAffairs saw, the commitment to that demographic is strong where other streaming services might chase anybody and everybody.
The programming on Freeform includes off-network syndicated reruns like 'Young & Hungry,' feature films such as all the 'Ghostbusters,' and made-for-TV flicks like 'Revenge of the Bridesmaids.' 
Don't forget the sultan of streaming.  The leader in "free" TV continues to be Roku. The service has everything from 'Murder, She Wrote' classics to exclusives like 'Chrissy's Court' and a big 'ol Santa-sized bag of Christmas movies on the way. The service is also adding new features like "Save List" and a "Continue Watching" section.
The only downside is that not every "smart TV" has Roku built in, which makes accessing it impossible for people who have Sony smart TV sets. However, there is a workaround available here.
You may have free streaming benefits and not even know it
Scott Lieberman, founder of TouchdownMoney told ConsumerAffairs that there are other ways to get the major streaming services for free. "For instance, T-mobile customers get MLB streaming included. Walmart+ customers get Paramount streaming bundled with their yearly subscription to grocery and product delivery," he said.
"And of course, Amazon Prime comes with Amazon Prime's Video streaming service that includes NFL Thursday Night Football. Certain Verizon Unlimited plans come with Disney+, Hulu, and ESPN+. So if you want to keep your costs under control, consider using the streaming services that you already have, but may not have activated yet."