Consumer Complaints and Reviews

I was finally able to get high speed internet in my area, post a horrific fire causing all new lines to be put in our area. Since switching to this bundle I have had nothing but trouble with my AT&T and DirecTV service which I had prior to the fire. There are many channels I am not able to get or cut out. Prior to this bundle. this would only happen when it snowed. I could clear off the dish and would still be able to watch TV. The phone is out at times also which I never had before. When I make a call it takes several seconds for the call to go through and start ringing. I was quoted $149 a month and it has been $164 to $169 and month. This month it was $159.00. I still, after repeated calls, cannot get a bill sent to my email which they verify when I call. I have had to call to get my bill. Even with help, I am not able to view my bill online! Also, I was charged an installation fee which I was never told about. Once my 2 year contract is up, bye bye to AT&T/DirecTV!

When we left Charter AT&T made everything sound really good. They also offered a free tablet when signing up. But we were never told that it's not free. The tablet actually cost $15 a month. If we would have been told that we never would of got it. Now they want $146 dollars to cancel just the tablet. Now because of the tablet we are considering canceling all service with them. They are crooked **. I would not recommend ANYONE to ever use their service. And unless they make this right for us I will 100% Be telling everyone I know to never use them.

I contacted AT&T about home tv, internet and home. I like their bundle. At first I had no problem with it and then the representative ask who my cellphone carrier. I told him AT&T and he said he could save me 25 on my monthly bill by having it all in one so I was happy with that but when I called about home security they never mentioned the 25 off my bill so when I explained to them they said, "No you have to have unlimited data." But the guy never said that so they said they couldn't do nothing about it.
I ask for a manager. They said it was a Sat that there wouldn't be one available to talk to me until Mon so I ask, "Don't y'all record the conversations?" They said yes. I ask if they could pull it up. They said they couldn't. I'm frustrated because one AT&T lied to me and now they say there's nothing they can do. All I wanted was what was said. I could have and pull the phone records and I been with AT&T for 10yrs and this experience has made me want to cancel my cellphone services too.

First, I need to say that I DON'T have automatic payment withdrawals! But I have not had a decent experience with the ATT representative. Since Mar 4, 2017, which is when I initially called in, to TRANSFER my service, because I was moving to another address on Mar 8, 2017. I was told that the move would not cost me anything and that ALL installation fees would be waived. My closing bill with DirecTV was $55.00, which I paid on Mar 31, 2017. This left me with a new bill to start for DirecTV, starting on March 24. It took from March 8 - March 24, 2017 to get service going because this complex does NOT allow drilling of holes into the property. So at that point I was directed to U-Verse TV. From that point on my bill has NEVER been consistent! I have called several times to get my bill corrected because I have been billed for fictitious service plans and unauthorized charges to my bill.
After several attempts to correct my bill, I was finally told that my bill would be $115 + tax for each month for the next 2 years. So, at the end of the month I paid the $115 for the prorated portion of my bill for April/May. On the SAME DAY I paid my bill, ATT went into my account and withdrew $242.80 WITHOUT my AUTHORIZATION, using the SAME card I used to process my prior payment! When I contacted ATT again, I was told I had moving installations fees that I NEEDED to pay! After 5 hours of going back and forth with the customer service rep for ATT, he finally agreed that the money should NOT have been taken out!
My bank statement shows that my "overdraft" protection was used to pay this fictitious debt, which also caused other bills to be put into overdraft protection as well, which was needless, had this money not been removed fraudulently to begin with!
The rep told me that I would be transferred to Financial dept, to be reimbursed by check. After being transferred to that rep, I was then told that the company does not issue refund checks and that my account would be credited to reflect me NOT having to pay a bill until JULY! I told the rep that, that would NOT be acceptable and that I have incurred more costs due to their practices! At that point, I asked for my service to be disconnected and I also asked for the Early cancellation fees to be waived due to the circumstances and of course, I was told NO and that "collections" would be contacting me! I have spoken to several people who state the same thing was done to them, by the same company! Please help!

I just wanted internet service for my apartment I live in by myself. I was baited and deceived by the AT&T sales rep saying their service would perform beautiful for my basic needs and at the same price as their competitors (lies!!!). It's terrible. Every month I have to call regarding being overcharged. I don't need a telephone but in order to get the Internet they offer in my area, I had to get a phone line. The Internet speed is so slow and my apps are constantly buffering. Getting a live person on the phone takes over 10 minutes only to be disconnected or transferred and have to wait again. I would NEVER recommend this service to anyone.
How do I know I can trust these reviews about AT&T?
794,387 reviews on ConsumerAffairs are verified.
We require contact information to ensure our reviewers are real.
We use intelligent software that helps us maintain the integrity of reviews.
Our moderators read all reviews to verify quality and helpfulness.
For more information about reviews on ConsumerAffairs.com please visit our FAQ.

I have always had a problem with this company... from rude representatives (SOMETIMES I get lucky and get someone nice) to rude supervisors... yes supervisors. My family has had an issue with money. It's been tight. They normally send out a reminder, "Have you forgot to pay your bill." Well I got mine 3 days AFTER I got shut off and the *charming* representative told me I could call and dispute the additional charge if it happened. Well it did... and I got nothing but rudeness. The company lacks compassion as well as friendliness towards people and could really use some more training in that field. As soon as we move we will be ditching this crappy company and if you live in an area with options LOOK ELSEWHERE!

I have been an AT&T customer for several years. Have home telephone and internet services. I received an offer to bundle services to include DirecTV for my entertainment need. In January 2017 I called and spoke with Rose and decided to go into the contract with AT&T under the 2-year contract for services, so I did decide to pay out my Dish Network. Per Rose as a valued customer she was able to offer me a $200.00 Visa gift card after the 3 months of having the services. Well after the 3 months I begin to inquire about the offer with customer service speaking with Bernise, Hollie, Melina, a supervisor Edgar who stated on 5/15/2017 he will have the card processed with the reward center and then check in a week.
Still nothing was done because I checked the online reward center site and called on 05/30/2017. Then on 5/30/2017 I called customer service again. Spoke with Shaunlee who stated that she will take care of this by reprocessing the request for me to get the $200.00 Visa card. She verified my email address of ** and that in 3 days I will received an email with the claim information to obtain the card. As of today 06/06/2017 I have not received the email yet. My complaint is that no representative with AT&T should never mislead consumers/customer with these type offer to make a sale, then not honor it. For any other customers that may consider any products or services with AT&T and the representative offer you any reward make sure you get more information and make sure it is legitimate.

Internet has to be reset 3 times day past 2 weeks. I have been through 3 new boxes in 1 year. The bill was a flat locked rate for 2 years. That was the biggest lie told. It was that flat rate for 3 months then TRIPLED. When the Fair comes back to Hutchinson, Kansas, where I was talked into DirecTV/AT&T, I am going to that booth and warning each and every person that stops and they start telling lies to. I will stand there and tell that customer they better RUN cause lies are told. I know they will tell me to leave but I do not care...

Absolutely terrible service. I have both AT&T and DirecTV and the free data streaming has never worked. I am an OTR truck driver. I got the service just for this. Tech support said they don't know why or have any time frame to be fixed. AT&T customer service has changed my service due to their mistakes and will charge me 75 dollars for the change when they make it "right". They have never got it right yet. Customer service is at least 3 hours on the phone a month. Terrible customer service. I asked for the phone call to be recorded for future reference to a supervisor after being on the phone for 3 hours and she hung up on me.

I had my internet set up on April 22, 2017. I didn't receive a bill until May 30, 2017 (it was written on May 26, 2017). I had paid my Directv on May 26, 2017. I also received a text on May 31, 2017 for payment confirmation for my cell service and then I knew something was majorly wrong! I called and I was told that I had a $143. Bill due. They said I had an installation fee of $99 and then a first month's bill of $40 due. I told them that I had bundled all of it to get a cheaper bill. They finally took the installation cost off. I told them I wasn't happy and they told me that the collections dept would be calling me in a few days. I told them that was good and I would be going to Dish. (I'm not sure I will.) I definitely won't be staying with U-verse! I think we all need to get a class-action lawsuit and make them clear our credit rating and refund our $$!!

I live in Thailand. When we went to visit our grandfather and his second wife. They both use AT&T. So we wanted to get a SIM card for my phone (AT&T of course). So the employees at the store said it would only cost $25 to add a new line to my grandpa's account. They offered to change our TV service to DirecTV Now, and include a free Amazon fire stick. We said we were going to think about it, what we need was to add another line (me). So we did that, I got a SIM and all good, or so I thought.
My grandpa soon got an email from AT&T with his bill. His bill for adding my phone line (nothing else) included ** like "equipment lease" and a bunch of other **, raising his bill to $97, even when we were only supposed to pay for the new line and the internet fees. And the email also included info as to his next monthly bill. And guess what? If was 471 ** DOLLARS. And when my grandpa try to call the same store (and same employee) to try to resolve the issue, all of a sudden his password didn't work. And my grandpa says that he uses the same password for everything. I am very angry with them and my grandpa says that he might actually cancel his AT&T plan. (I do not want to add any images because I don't want to accidentally reveal any personal information.)

Was with Cricket. To pay less it was a given you get less right? Work for school district in transportation, school bus, split shift and live far enough away to not take drive during the several hours between shifts. So to have something to do at park nearby I subscribe to streaming TV and other services and often had programming watching stall to buffer or cut out and in missing words said or annoyed if big action scene is broken up audiowise or buffering etc. to the point my wireless was too slow and annoyance growing with fact so I was up to looking into options. AT&T was with others showing up brightly as a good possible way to go in changing service, so for several months and reading up on and seeing for myself with what I saw others phones working that were considered even lower in the low to high end phones than my LG stylo?!
So my reasons to change kept leaning to AT&T service. I know two people using their LG stylo phones with AT&T so better yet changing meant not having to buy another phone and service on their LG stylo's literally side by side creamed my service by far. Played same YouTube videos, pulled up apps like maps to see traffic. Mine took forever theirs took seconds! So in download speed test done not just on the stylo phones but with anyone I knew with AT&T mbps were off the scale compared to mine. I mean ridiculously way more. My speeds consistent at 6-8 mbps every other phone checked with same speed test came back with 28-60 mbps even as high as 86!? So very impressed I finally decided to change to AT&T using my LG stylo on a unlimited go phone plan.
At store I presented why I'm deciding to change to them stating the high mbps numbers seen and how no buffering videos and apps popping up the moment you tap it along with the pitiful 6-8 mbps I was getting with Cricket. Person helping me agreed on my findings and ensured me my new service would provide way more speed and I will see a major difference in phone's performance once I'm on their plan. Once phone was finally set up and going (went day before and they couldn't get internet for some odd reason so this was next day different employee that ran into same issue but seemed to know what to do and did get it to get internet). So first thing done right there in the store was speed test it to see my much higher speed at that time being. It was less than 3 mbps?!
Immediately made it known that it was not anywhere near speeds expected and less than half the speed my service with Cricket. The company AT&T is the mother company of if that's correct term to use. AT&T I think actually owns Cricket and uses as their discounted providing service. Why they use same cell towers etc. LESS THAN HALF!
Research on this before going with AT&T as AT&T customers have priority over Cricket and faster speeds. Go to AT&T. So even lowest mbps with AT&T is higher than the highest with Cricket. Info was read in much read about logistics of cell phone carriers and why plans are different in pricing etc. So accuracy I'm admitting may not be precise as small print you all always read in contracts or deals you get right. But I'm confident for reasons I went with AT&T that info I obtained in the months I would spend time looking into as thoughts and questions popped up in my head or brought to my attention before decision made is correct at least at time looked into (Jan 2017-June 2017 would be time frame I looked into all this).
Now at time I got service and first thing did speed test showing half what I had the answer was immediately "Well sorry but there's no refunds." Not concern of why I got such a pitiful speed less than the discount company I had?! If I didn't like service just don't re up at end of go phone plan that being a month. Just deal with it at what I got. Call tech service and see if it can be figured out why. I made known I'm not yet left store and did not get what I came in to buy. I came to get the superior service over what I had and got half the pitiful service I was getting before change. Again got no refunds speech. Had to get back to work and couldn't insist or debate at that time. On phone hours after shift ended trying to fix my speed issue. Got nowhere. Told refunds are at store manager discretion. But all notes and what was done to fix problem can be looked up and hopefully help in me getting refund but store at time closed.
Advised to call manager next day go in and talk with them on my request for refund. Called next day first two times only message can be left then when someone answered the third call I was told they were with customer and manager also was. So I left name and number and told manager would call me once finished with customer they had. This was before noon. After shift for me ended with no calls at all. I called and ask for manager. Was told "Just left. I will be right with you," and put me on hold. 45 min later I hung up as I had other things to do like pay bills not sit and wait for something to be done about my problem. Less speed was easy to see as phone was slow to do anything data wise. Even took too long to play video and app stopped. I had to navigate back to and retry. After a bit it took and video started only to buffer every several minutes.
At least Cricket only buffered intermittently dome video would play without buffering but this was so much more irritating even when an app to just a few seconds longer to startup than it used to with Cricket. Adventurous times on phone with AT&T gave me suggestions to bring back my phone if I still had box and receipts and bring it back to store for refund. The phone they don't offer I brought in and that was one of many absurdly suggested fixes and they would quote incorrectly their own cell phone plan specifics like my 22gig bit per second download cap. I let them know that that is when speeds are slowed down on my unlimited plan of data. In my own looking into all this I found there is a 3 mbps download speed cap? This bit of info never seen before during my research time I spent looking into another carrier and then specifically AT&T?
And if true why does everyone known I checked their speeds had way over 3? Having low speeds of 26 mbps and high speeds of 70's and 80's mbps? My friends with same phone on go phone unlimited plan had high 20-50's mbps? But now I see this after fact of getting AT&T as new carrier? Regardless why when telling associate setting new service up not tell me that 3 mbps was the cap, especially when I mentioned Cricket's bogus 6-8 mbps speed I currently was getting? Only tell me my speeds now would be way faster and the phone would perform so much better?! And when speed test done right there in store before leaving only told "sorry no refunds"?!
So now days later and last customer care rep hung up or I had a call drop on me. I have wrote my first of many review on AT&T and my experience even when I considered my look into what I was deciding to do thoroughly and completely so I would not BE screwed AGAIN BY AT&T. The first time they dumped on me was when I went with DirecTV and their bundle pricing I couldn't back out of after doing what rep instructed me to do and AT&T made contract with Direct no longer the great bundle price. Not to mention extra paid to get bundled packaged stuff (internet, modem, router) I got rid off as not needed till AT&T screwed me then! I had to go back to previous internet provider at higher cost than paying before discontinued and re buy new modem router. I had before. I sold off cause I was to be provided with said stuff and bogus reasons not found out till over a week of phone calls!
I feel as that I was lied to, taken advantage of, to redirect me long enough for them to legally get away with it or at least make issue more than it is worth to pursue. I'm not rich and don't have the cash to lawyer up on issue of less than a hundred bucks this time around. But if issues with many make AT&T pay for their **! I WANT IT KNOWN I'M ONE THEY SCREWED TWICE!
I will look into my current issue and get legal counsel to see if what I got is worth going after and make them pay up more than I am out of pocket cash wise. Don't expect I will have enough to do crap about at this time. I will be crap canning their service paid for with something not them in next couple days or so. As all I can truly do to the big corporate company as the everyday Joe. I hope my review will not just keep them from gaining a new customer but even have some read and see they too been getting screwed enough and take their money elsewhere, MAKING CUSTOMER COUNT GO DOWN and in my world my actions cause this company to go out of business and owe a lot of money still to all the good people just trying to get by.

When a man came to my door and ask about changing me to the AT&T triple bundle package I agreed to try it. He said a man would come to hook me up to DirecTV that night and within three days someone would come and install the internet and phone service. He said not to cancel my Comcast service until all my order was complete. 2 weeks later I received a call that the installer was on his way to my home. He came, looked around and told me I didn't have the proper equipment to install the internet and phone service. He left, didn't provide a work order or his credentials. I called AT&T. They told me I would need to reschedule and someone would be out in 2 weeks to do the install. Upset, I told them that in the meantime I was paying for 2 different companies that month. I was calling them on my Comcast phone because I didn't have their service yet. I requested to cancel their service.
I unplugged the connection to DirecTV and connected back to my Comcast service. They said they would send me boxes to return the equipment to DirecTV which I did immediately. Now two months later I received a letter from AT&T that I was responsible for $486.44 for the early cancellation of DirecTV which I used for approx. 2 weeks and never received the hook-up of AT&T internet or phone service. I spent about 2 days talking to several representatives from AT&T and DirecTV. They told me nothing could be done and I had to pay. I paid under duress. I wouldn't recommend this company to anyone. To add insult to injury... I am a retired At&T employee. Bad, Bad Company. Buyer beware!!! Also, I had to pay them $100 upfront to sign up.

I have been without a internet Service for what will be five days if it even gets fixed on Monday. Had a guy come out on June 2 and supposedly fixed it, it work for two hours max and know is. It working again, my service was fine until one if the technicians from AT&T came out and worked on something in the sort meant next to me and whatever he did screwed up my service and now I am getting the runaround and getting no cooperation from AT&T even though they are the ones that screwed up. Customer service is lost in what little communication you can get from them. Definitely looking into other internet and TV service ASAP...!!!

First it started with the day I bought the service. I was told they had a promo running if I bundled home phone with internet it dropped the price down to $35, first bill shows up and it's $70. This went on for about 4 months of being told no promotion like this ever existed. I was also constantly told to use my online account manager page to control all of this, but after 8 months that was never fixed or setup. Finally after a year of living at that apartment I moved and on January 18th I called to cancel my service. I paid for that part of my service and thought I was done. Oh no, a second bill came at the end of January. That followed by a bill for February, March, April, May and finally now a "Final Notice" of payment due. For each month since January I speak to an average of 3-7 incompetent so called "customer service" representatives.
Eventually when I reach an American they are able to reverse the bill and credit my account. Each and every person tells me this is the final bill or not to pay it. I have been also getting told for 6 months that a refund check is on its way. Finally today I was told I need to pay the final bill of $61.45 and they will then credit me the amount they still owe me...what? I've had it, every once in awhile I'll get a competent person who isn't reading off a bloody script and claims they did something only to find out the next month I am getting another bill. It's been 6 months since I closed the account, at what point does AT&T say screw it, zero out his account and be done. I've wasted hours of my life with these worthless people and still am being told I owe money on an account that has been closed for half a year. I don't even live in the same state!

I used to love AT&T. After all the lies in the scams about going through the headaches the migraines they have actually ruin my day. Sometime on the phone with those people trying to figure out what is going on with my bill. They lied to me so many times. I cry to my husband about it. I don't know what's wrong with that. I tell him I can't afford that and they say I have to have this in order to get this. All I want to do is watch TV in America company but someone needs to fix this problem. They say one thing and they do another thing.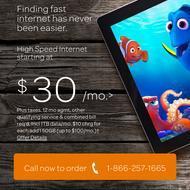 First off I would like to say that I am a single parent who works two jobs to support my child. I recently moved out of my parents' house to my own house in Mentor. I started AT&T back in March, I was told that my bill would only be $30 considering all I want is just internet. When the gentleman came to hook up my internet I noticed there was a phone on my plan. I told him I do not need a house phone considering I have a cell phone and I need that taken off. He told me that I would have to speak to customer service to get it removed. I called customer service the very next day, and when I had spoken to the lady she said that I will not be charged for the phone ever!
We are now in the month of June, and I'm still paying for this phone that I do not have. I had just called to speak to an associate, to explain that my bill has yet to be $30 a month and why I am still paying for a phone that I do not have. He said that he is not sure who told me I will not be paying for the phone but I will and that he's not sure where I came up with the bill will only be $30. Why should I be paying for a phone that I physically do not have and why am I paying between $70 to $80 a month for just internet! He told me that he is going to credit me $150 paying for a phone that I do not have. He said that AT&T does not carry just internet that you have to bundle with something else. Why was I not told this in the beginning!?
He then removed the phone from my bill which drops my internet to $50 a month. He also told me that since he credited me $150 that I would not be paying my bill for this month, but I will need to pay for the next month. When I told him I want to switch to a different company he said that he really does not want to see me go, and that he is going to try to do everything he can to get my bill lower. My bill is $50 end of story. How come on the ad when you go to their website says "internet starting at $30", why is mine $50. I was not only lied to, they stole from me. AT&T has got to be the worst Company for internet I have dealt with. Dot your I's and cross your T's when they tell you something that seems fishy like your bill being $30 and not paying for a phone that is clearly been put on your bill. And to make matters better they have the nerve to ask me for $150 to cancel my plan are you freaking joking me???

An AT&T salesman came to my door pitching special promotions to motivate people to switch to AT&T. I currently had only unlimited Internet through Spectrum at 65Mbps broadband connection. It worked really well, and I had no interest in switching to a plan with a contract for even a similar price. Then the salesman said that their service was over a fiber line, and I asked if it was Fiber to the Home (FTTH), and he said yes. He explained that they would run a line underground to the house and that I would get 50Mbps on a dedicated line. The price was similar, and I said I would pass because the internet I had was fine. It just wasn't a cost savings and I hate the idea of their contracts.
He then told me about a $100 off code that I could apply that came from another customer's referral of a friend that he could apply to the bill to make it lower. Then he said that he had a way to get the internet bill even lower by bundling it with television services through U-verse, and I told him that I didn't want to pay for TV. I explained that I needed to keep the bill as low as possible while I am in school because I am not working. I was politely saying that we couldn't afford any more monthly and was afraid to enter a contract at this time. He explained that bundling the TV and internet would lock in a $30 monthly internet price. The TV would be $50 per month for a total of $80 per month. He explained that I would just keep the TV for a minimum of 3 months and then could cancel if I wanted to.
If I kept it, then okay, if not, I can cancel and then the bill would simply be $30 for internet only. Cancel the TV anytime past three months with no penalty. At that point, I thought that a contract didn't sound so scary, because I would be paying half the price I had been paying for internet, and figured I could handle that for a year. Makes sense, right? WRONG. Lies. The technician came out, on time, and did an excellent installation. It's too bad it was for nothing. After 1 month and 1 week, they cut my services for non-payment.
The paperwork from the salesman said, "First bill will be 45 days = $136 + tax." So, I was under the impression that I would be paying about that amount at about that time from installation. No. The first bill is over $180, and even with the $16 portion of the one-time fee, it still doesn't add up. Not only that, but the bill was double that because they bill in advance for services. So, the bill is almost $300 already and it has only been installed for less than a month and a half.
Everything the salesman sold me was based on me keeping the internet/TV bundle. I learned that the unlimited data that he sold me on is only available in the bundle, and that usage over a TB are charged in addition to the regular monthly fee. I called the salesman and asked him if that was true and he acted annoyed and said that I had unlimited as long as I kept TV service. I told him that isn't what we talked about and he said that he was busy with another customer, that he would have to call me back later, and hung up. I never received a call.
He worked it out for me to ultimately get unlimited internet at 50Mbps for $30 per month if I was willing to pay for TV for three months. This was all lies so he could close the deal. To cancel the TV, there is a cancellation fee of $20 per month for all remaining months in the contract. If you do this, then the cost of the internet goes up to $45 per month and you are still stuck in a contract just for that. There is no fiber to the home in my neighborhood. Period. The code that he gave me for the $100 off was for nothing. It didn't work, and the program has been cancelled. The customer service said that the code is not a valid code and that there is nothing they can do with it. "Sorry," they said after making me wait on hold for over 20 minutes just to say that.
I have called them numerous times to get information and give them the chance to do something to make it right, but they back their salesman and act like I am making excuses and that everything on my account looks fine to them. I said that I wanted to break the contract because what I purchased isn't what I got, and they said that it was my job to go over the details of the account they emailed me, and that if I had a problem I should have called or cancelled within the first 30 days. Funny that the salesman told me to wait 1 month before I tried to apply the discount code and 3 months before I cancelled the TV.
Here's the bottom line... AT&T will get your money no matter what. They will lie to you to get you to sign up and then act like they don't do that. The salesman will do anything to make a sale, ethical or not, and AT&T will back him up. Either they get your money in false charges that they call valid, or they get your money for cancelling their service. So, all AT&T has to do is get you to sign. They don't have to actually make a deal with you. They get paid either way, and your bills and service look good from their house. Very unethical business practices, and it should be illegal.
I cancelled the service, anyway, by the way. Spectrum has a contract buyout where they will pay the fees. Unfortunately, I thought that it might the game that AT&T is playing to send aggressive salesman to areas with Spectrum and lie to customers. They get paid hundreds of dollars from either customers or Spectrum that way. Someone is paying AT&T no matter what. Never again. EVER.

I have had AT&T cellphone service for many years. I absolutely love my iPhones & the service that AT&T provides! I live in Akron Alabama. There are people in Moundville with AT&T home internet and then people in the Sawyerville Eutaw area with internet. Akron is in between but we were left without the home service. I have DirecTV & AT&T that I love! Please send us internet in Our homes!

Wow. I am blown away by how bad this company is. It is literally the worst customer service experience I've ever had, and the most times any company has tried to pull a bait-and-switch on me. I am in the double digits now of phone calls that each has been about an hour, most of which I have hung up in tears with the issue unresolved. They have promised one price but then continue to overcharge me month after month for both my DirecTV and my home internet service. I am thinking about contacting an attorney. They are unethical and actually I think straight up illegal in their business practices. I feel like I'm living in the wild west days where anything goes and there's no one to enforce rules or prevent illegal billing. This is insane.
They are unbelievably bad and will say anything to get you to become a customer and then charge you whatever they feel like and basically wear you down over time where you call Time After Time After Time and they just give you the runaround and describe all the charges on your account. Three times of those 10+ phone calls I have said, "Look I don't have the time to deal with this. This is YOUR mistake, so why don't you research it and get back to me." and ALL THREE times I have been promised I would get a call back and never has that happened. The only calls I've gotten have been automated phone calls saying that my bill is past due when actually there should be a credit on my account.
I called two weeks ago and spoke to someone named Bianca ID #** who did a lot of research and said "you're right you are being overcharged and because you've made a big bulk payment and you were being overcharged you now have a credit on your account". Problem solved I thought. How wrong I was! Not only are now they saying I owe $100 when there should be a credit on my account but they're trying to charge me late fees. I seriously cannot believe how awful this company is. I'm cancelling all three services and never looking back. They are the worst company I've ever done any kind of business with ever in my entire life. The stress, frustration, added illegal costs, and tears (literally) that they have caused me I will never forget. It has been just seriously unbelievable.

I am writing to tell anyone that has AT&T U-verse or thinking of getting their service to please rethink this. I have been a customer for several years and have fought them every step of the way including rate hikes that are terrible. They keep me by lowering these rates with different specials. As of today I am without
any internet service or cable due to a really bad storm the other night. Long story short I have to talk to foreigners that are reading off a script. I call back and ask for someone in the United States. I get someone then who tells me that they can send someone Tuesday and she gives me the times. After picking one I ask her to please have the man call me first. She says they can't do that. The serviceman will only call if he is running late. I asked her "what am I suppose to do when I work", her reply was to just be there.
For one, it isn't that easy when you work and I don't see why the customer isn't treated with some better customer service. After hanging up with her I called a supervisor and he told me that she never even set up the appointment. He was no better either. Was rude too. After reading Facebook, this has happened to several people because of the storm, which they say they are unaware of. So now we have someone coming to the house and they will find out this is outside troubles which I explained and the IT will have to go to the outside service people which will have to be written up as another service ticket which means another couple of days with no service.
You cannot tell me that there are not emergency service people that can come and check the outside after a storm. So I will be looking at about a week with no services. Shame on you AT&T. You want your money but are willing to customers sit for several days without service. This has happened to me several times after storms and they will not listen. Customer service is just terrible. Please rethink this service if you want a good reputable company. Their ratings speak for themselves.

On 4/11/2017 I talked to Rachael about my statement. She took about 20 minutes to come up with all the promotions I could take advantage of. A plan for one year is $149.99 which included cable, internet and phone service. Rachael told me my bill would be for $145.99 plus taxes and fees for a one year period. My bill for last month was $.33, that's correct $.33. I called and talked to Susan to make sure that is the correct amount. She told me yes. I asked her if my bill would be more the next month and she assured me that it will stay the same. Today 5/28/2017 I received my statement for $281.00. This always happens to me, they tell me one thing and the next month my statement is out of hands. Why do I have to call them every month? I am tired of doing this. Time to find another cable service.

We were told when we signed up in July 2016 it's a certain price because we bundled. NO!!! That's their way of getting you to sign. I feel like it was fraud just for us to switch from Dish!!! They disconnect your services for nonpayment when you have made your monthly payments! We ended up with THREE accounts!!! I sent an email to head office regarding what was going on. I received a call from the office of president saying they are investigating Direct and U-verse. I should receive a call from someone from each department. I email all info to them. I get a call from Mr. ** (manager) who left a VM on my phone.
This was in the 16th. I've called and emailed him multiple times with NO callback as of today!!! My TV services are now off on this holiday weekend with children in my home!!! I have talked to EIGHT different people from Direct since I can't get a callback from. Mr. **. NO HELP!!! Nice!! I have contacted Direct and ATT about this since we signed in July at least THREE times a week with issues!! I'm sick of this!! Always record convos with them. Get their names, where they are from and date and time of your calls. I decided to go to attorney and/or news about all issues.

Poor service, terrible equipment, always going out, have to reboot every week to 10 days in the middle of a movie. This takes 15 to 20 minutes. I have been without my living room cable 8 days and still the replacement equipment has not arrived. Did I mention I have to install it myself or pay $147.00 for them to replace their faulty equipment. We have no other options for cable since they bought Dish. I don't want those big satellite dishes on my patio so I am stuck. My apartment complex won't allow any other providers in to provide service.

I took nearly an hour signing up for a new account with AT&T Uverse and got an installation date and time that works for me then I got the email confirming everything but the billing address was incorrect. When I called the 800-number the agent ended up jacking the account probably so he could get commission credit, and my installation date changed to four days later which was a PIA... After three hours total waiting on hold for a supervisor no one has been able to help me... SUX on every Level... I've been a customer for one day and I hate AT&T completely.

I do not recommend DirecTV to anyone! Since they have changed over to AT&T they are awful! I've called at least 50 times (no joke) and every time they put me on the back burner and always said they were going to fix my bill and they haven't. My bill averages $140. I was receiving $400 bills and when I would call they would say all these excuses and say how they were going to fix it and send me a new one. We moved In January and we no longer have Uverse and we sent the box back after 20 times calling them and nobody would send me a box. So after not paying until they fixed my bill like they said that they would for 3 months might I add. (We having been fighting with them for 3 months!!) They cut the TV off (which was reasonable, seeing as I had not paid it) but if they would have fixed it when I called this would have not been a problem.
Finally at the end of April they fixed it. And sent me a new bill but now they are charging me for the month they had it cut off. Chris in the collection area (where I had to call to get someone to help) was awesome and he did everything he could to try to explain even though it wasn't his dept. He made sure to listen and understand the whole situation. As far as the agents, they are all rude and care nothing about keeping their customers of 3 years. We loved AT&T before we moved but now we can't stand them and as soon as this contract is up we are leaving AT&T! They makes sure to charge you for 5 TVs when you only have 2 and charge you for equipment that had already been turned in and tell you that you didn't turn them in. But yet the next bill it was removed! I HIGHLY RECOMMEND NOT TO USE AT&T/DIRECTV!!!

I have spent the last two days on the phone talking to at least 7 representatives to get my wifi installed. I keep getting cut off, and they will not work with me on a time for installation. The date they gave me does not work because we will be out of town. Yesterday, I talked to someone named Kal or Cam or Ken, who assured me that he had expedited the order, and it would be done today by 4 pm. No one showed up!
I called, and they said the date was for the day I told them would not work. They keep giving me that day, even though I keep telling them I won't be home. I'm so mad right now. They absolutely refuse to work with me. I still don't have a day or time set up (except for the one they keep giving me). They could at least waive the installation fee at this point. I checked the website, and I can't email them. I can only call, and talk to someone who doesn't understand English well. When I ask to speak with a manager or supervisor, they refuse. Very seriously considering going back to Mediacom. This is some of the worst customer service I've ever experienced.

I have been an AT&T customer for the last two years. I am moving on May 31st and I am trying to move my service to my new apartment (which is in the same building I currently live so it's not rocket science) and for TWO WEEKS I have been calling only to be told there are "technical difficulties" and my order cannot be processed. I need wifi in my apartment because my cellphone which is all AT&T service does not work without. There is ZERO cell service in my apartment and my phone is used for my job.
If I cannot have my service moved by May 31st then I need to find another internet provider and fire AT&T. The least you can do is tell me whether or not I can have my internet moved to my new apartment by May 31st. By having your employees keeping repeating the same story every day for the last 2 weeks is not good business or customer service and I imagine your staff are a bit sick of it as well. YES OR NO can you move my service by May 31st. It should not be this hard.

I honestly just created an account here to warn people about AT&T. This is one of the worst providers I've worked with outside of Dish Network a few years ago. A technician was scheduled to come out and upgrade my internet but during the job, he fell and hurt himself. This was very unfortunate but I was told that another technician was on the way since the first technician had shut off my internet. After being at work for the next 5 hours (since I had to wait all morning on the first tech), I come home and the first tech's truck is still parked in front of my house and nobody has fixed my internet.
I call that evening and I'm told a technician will be at my house the following day between 8:00am and 12:00pm. It gets to 11:45 and nobody has shown up so I call and they say that my service was scheduled for 5 days later and they cancelled my service for that day. I complain and they tell me a technician will be out to my house the next day. Nobody shows up so I tell them I'm cancelling my service. They offer me discounts and tell me that a technician will be out the following day. I decide to give them another shot and wait for the technician to show up the following day. Nobody shows up and they tell me my technician was cancelled.
I call again and tell them I'm cancelling unless someone is at my house that day and they tell me they can't do it. They also tell me that they are unaware of any discounts I was offered the day before and over the course of these days, the support people were unaware of conversations that I had with other support people. Incredibly terrible company to work with.

I've been a customer of AT&T for 20 years. And the customer service keeps getting worse. I recently switched from U-verse to DIRECTV because U-verse was outrageously too expensive. I assumed when I switched that my U-verse account would be canceled. Silly me for assuming. I after a week realized they never canceled the U-verse. I had to call and do that on my own. Which we all know takes forever to get through to a live agent. Another problem is they never offered me the 4K DIRECTV box to go with my TV. Which is technically my fault for not asking but again where is their customer service.
Now a new box and another technician is having to come replace this box which leads me to the next problem. The first technician that came to set up my satellite did not do it correctly. I took 6 hours PTO waiting for him to get here and then do it only to have to call a day later because my TV wouldn't work. I cannot take anymore PTO so I have to wait a week without TV for a new technician to come out and fix it and set up the new 4K box. It's just always something with AT&T. I would love to switch providers but sadly they monopolize the world and I had account with family members and it is in our best interest to stay. I only hope that one day they will care about their customers and how to make things easier on us not them. I mean we are the ones paying the outrageous bills.
Compare Internet Service Providers
AT&T Uverse Company Profile
Company Name:

AT&T

Year Founded:

1983

Address:

208 S. Akard St.

City:

Dallas

State/Province:

TX

Postal Code:

75202

Country:

United States

Website:

http://www.att.com/