Consumer Complaints and Reviews

So I have been OK with the internet service provided. Unfortunately the customer service is a different matter. To be brief I had service interruptions about six months ago. I called and they sent a tech out and said it was my own personal modem, which I had from the beginning. OK so I buy a new modem $80, not wanting to pay the monthly rental fee. Cable is still not working. I spent a whole day on the phone arguing with them while they continued to absolve themselves. On five different calls, each time they "fixed" the problem the new person had to be told the whole situation and each one gave me a different answer as to the issue. FINALLY one gentleman said it was a code issue. Then turns out there are two lines coming into the apartment and the second line was creating the issue. So it is BRIGHT HOUSE'S issue and I had to buy a new modem.
Fast forward to today. I receive a new bill from Spectrum and see a new format. I review the bill and note there is a "modem fee." I called customer service who told me it was a code error and they will only give me $35. Wait so you make the mistake and still keep all the "modem fee" charges? Their answer was basically, "you didn't catch it earlier so we can't help you." So you mess and up and keep my money which may equate to $96 and you forced me to buy a modem I didn't need at the time. Total loss $181 to the customer for their mistakes.
So what am I supposed to do? They are the only service provider who monopolize the area. I shut up and take it or turn off the internet. These two instances are causing me to lean on the idea of the later. I feel it is expensive for the service ($480/yr) and I would save myself more money for their incompetence. How do you treat customers this way? Monopoly.

I called the new company Spectrum to see about getting my price lower. After almost 2 hours on the phone they stated they could get me from $183 to $165 which included taxes and fees. They hooked up the service today and it showed much higher price on the work order $240. I called and after speaking with 3 people I was told "sorry but I don't know why he told you that." He had lied about the price and also told me the price was good for 3 yrs and I would be getting that in writing in the mail, after I requested it in writing. My last offer from the company was a $25 a month credit for 3 months. I originally called to just lower my bill. I see a lot of other complaints on here about being lied to also. Not a good start for a new company. I will be taking my business to another company. Both business and personal.

Where do I begin other than to say do not order any service with Bright House/ Spectrum. I have been a customer for 8 years. My service was recently disconnected as I was late with a past due balance of $70.00. No warning of any kind. When I contacted the Customer Service Department to discuss the matter. (After being on hold for 45min) I was sent to the billing department directly. Apparently Customer Service will not speak to you unless the full balance is up to date. I informed the billing agent that I was not upset with him, but that the Customer Service has gone way downhill since Spectrum took over. After 8 years of being a loyal customer I should be able to speak to a Customer Service agent. AVOID this company at all costs since the conversion.

I have decided to give this review because I want people to know just how stupid this company is. I have not been a customer very long, 3 1/2 months. I actually downloaded their app and decided to pay for my bill that way. I have come to realize that I have never received a bill in the mail or through email, so when I was behind this month. I called them and asked why. They told me a technician was suppose to come give me one and they couldn't explain why I didn't receive one or a bill either. Then they told me in order to get any info about my account I had to give them a driver's license that matched the one on the account and an account number.
I have never given Bright House my driver's license so I told them they must have the wrong account. They said no and then they asked for an account number. I asked them how am I suppose to give them one if I am locked out in my account on the internet and I have never received a bill. The person told me they don't know but still could not give me any info without an account number. I then asked "how am I suppose to pay my bill if I don't know how much I owe", the person said again "I don't know" but can't give me any info without an account number. So this is just great, they have my account with someone else's driver's license and I have no account number and they won't let me verify my account any other way, so I can't get my connection back and I can't pay my bill. How stupid could they be.

I usually despise when I see people online complaining about a company that provides them service. This is because I believe in giving both people and companies second chances because let's face it no one is perfect. However, for anyone considering giving Brighthouse Networks (now Spectrum) a chance to provide them service I want to let everyone know the consistent issues I have had with this company. I began using Brighthouse for my internet and cable services in May of this year. Since then, I have had nothing but horrible experiences with this company. I have had numerous tech crews come out to my house within the past seven months. I even had one week where we had SIX different techs come out to our house. So SIX times my husband and I had to rearrange our schedules in one week to accommodate this company.
I have been told that even though the company could see that I and five neighbors were experiencing issues that they would not send out a crew because a total of five people had not called. The customer service representative then went on to say that one customer does not matter enough to have a repair crew come out. I have went two full Saturdays in October with interrupted service. (We are major college football fans!) I have had internet service go down in the middle of my husband's online college exams. As you can see, obviously there are many issues. My breaking straw was when I had renewed my bank card and forgotten to update with Brighthouse with my new banking information. I thought no big deal I will call them, make the payment, pay the late fee and we will be done.
Obviously, I thought wrong. Not only did they take my payment, they sent a letter saying that my services were being cut off for lack of payment after the date I made the late payment. I called thinking okay it was a mistake. I can get them to take care of it. I obviously thought wrong again. After spending a total of 55 minutes on the phone with a supervisor I still had no answer. He argued with myself and my husband repeatedly and refused to directly answer any of our questions. I have never felt more uncomfortable speaking with a customer service agent. I am now currently awaiting a call back from a manager to hopefully gain some insight into what is going on. I hope that I can reach a resolution at that point but I am no longer hopeful and optimistic about this company. Needless to say if you have another option, do NOT go with Brighthouse! Save your time, money, and sanity.
How do I know I can trust these reviews about Bright House Networks?
636,825 reviews on ConsumerAffairs are verified.
We require contact information to ensure our reviewers are real.
We use intelligent software that helps us maintain the integrity of reviews.
Our moderators read all reviews to verify quality and helpfulness.
For more information about reviews on ConsumerAffairs.com please visit our FAQ.

Moved to the area about 3 weeks ago but before doing so I wanted to take care of my cable provider. I asked them for best package that would include all movie channels. The representative assured me that for $198.00 a month, all of the movie channels would be included. Also told me all of my boxes would be Dvr & hd!! Well to my surprise when I finally arrived at my new house & checked my channels none of the channels we spiked about were there. Gave them a call & the gentleman very careless told me it would be another $90.00 to include just HBO. Not only that they send me a bill for the total of 281.00 for 3 weeks of use of their service, they just didn't care!!!
When I went to their office to return my equipment they try telling us that in couple more weeks they will be having offers which include more channels. I politely said NO, paid what was needed to be paid, & walked out!!! Thank God Frontier came & not only did I get all of my movie channels but they were so helpful & very attentive of what I asked & needed. PLUS they gave me a $400.00 gift card!!! Needless to say I'm a very happy customer now & would NOT be recommending Bright House to none of my family & friends... Bunch of thieves. All they want is your MONEY!!!

Where do I even start? I've been a BHN customer for 10+ years. The first 6 and 1/2 were pleasant, not without problems, but they were solved quickly. The last 3 and 1/2 they haven't been able to fix my internet speed. I'm paying for 15 mbps and I normally get below 3 mbps. Sometimes as slow as less than a megabyte. I've had probably 30-40 techs including supervisors out to my house to diagnose the problem as something with BHN and not myself. They've even replaced all our equipment and lines to our house multiple times. Most of the time, if I complained, they would issue a $30 credit to my account.
Last week, I received a door hanger saying that I owed $153 and change and if it wasn't paid in 2 days, I would be disconnected. I already had a technician scheduled to come out in that 2 day window, so I didn't worry about it. He verified the same thing, that BHN had still not fixed my internet. Shortly before the tech arrived, BHN billing called my wife (her name is on the account) and asked for the payment. She explained the situation, that the tech was coming out, and the agent told her that the account wouldn't be disconnected until the 14th because she could see the service request. Well, after the tech left that night, they disconnected us. I called and realized their mistake and reconnected us. I then talked with billing and explained that I would not be paying the $153 because I was still waiting on 3 credits (one for that very night) and one for July and then August (3 X $30= $90).
I also explained that I wouldn't pay the $20 collection fee ($90+$20=$110). Not really sure where the remaining $43 came from, but I would pay it. I even agreed to wait on the $30 credit from that night since the tech had just left. The billing agent told me that he would have to submit a ticket requesting a refund greater than $30 and that ticket would be reviewed by a billing supervisor. He said that I would hear from that supervisor in 48 hours or less. Now I'm sitting with disconnected internet 72 hours out. I've contacted them and they said that I have to call them to talk to someone since I'm disconnected. I wasn't supposed to be disconnected until the 14th. What about my credits? I'm leaving them and I don't care. I hate this dishonesty and not providing what I'm paying for (or used to). Search my twitter account ** to see some of the tweets. I only started this recently and still have gotten nowhere with this idiot of a company.

Make a payment through telephone automated payment and paid one amount and they took out more than I authorized and it connected me to customer service. I talked to several representatives and a supervisor over the course of a week. They assured me I would get my money refunded to my account but that never happened. They gave me the runaround so they wouldn't have to refund my money until the next billing cycle. Never will use automated payment again. I know there are other people they have done this to and it's just wrong.

I have been having trouble with my email account, so I phoned Bright House/Time Warner Cable for assistance with settings. After getting the "correct" settings I tried my email account and received an error message for send settings. Calling back I received different outgoing server settings. This was about three minutes later. When I asked the phone rep why that might be, she had no idea. When I asked to be connected to a supervisor, I was put on hold for over seven minutes, at which time I hung up. Last week I got the same treatment, and a supervisor never did come on the line. Instead, I waited twenty minutes only to be told I'd have to settle for a call back. This is repeatedly the case with Bright House tech support. Their incompetence is only exceeded by their willingness to pass you on to another company, like Apple, Microsoft, etc. Once they've got you, they know it. Absolutely incredibly bad service.

I've been a BH customer for at least 10 yrs & although the service was not always the best I was content. I came home from work to find a tag hanging on my door stating that my services will be disconnected in 2 days if my bill is not paid. Now mind you they have already charged me a late fee of $6 (bill was due on 10/16 and today is 10/28) & they are charging me $20 fee because my account is placed in collections. I was outraged because they bill a month in advance so their justification for being able to charge the extra $20 and place my account in collection is that I am two months behind. How can my account be two months behind when we are still in October and you're billing me for something that has not even happened yet November? At this point I'm looking for another service provider even if I have to pay higher rates because instead of BH nickel & diming me they are just outright stealing! Corporate greed at its finest!

Bright House is promising faster speeds, but faster speeds do not equate to better service. Our business has used Bright House for our internet access for years. For the last two the service has been intermittent; on, off, on, off every few minutes all day long. We call BH, they ping our connection, reset the modem, and tell us the problem is in-house. Sometimes they send a tech, who monitors and tells us the same thing. Our IT guys are good; they've replaced routers, firewalls, checked cabling time after time and conclude it's outside service, i.e. BH, dropping packets. After 2 years of unreliable service and support (read disrupted business) I've concluded they are right; BH is simply dropping packets in order to over-sell subscriptions on a system not able to handle bandwidth demand, or they're not buying enough from their own ISP.
Now they are advertising new service packages in December that include faster speeds, but without addressing their inability to provide bandwidth. I fear more people will face the same kind of problem we have. Unfortunately for us, no other service provider in our area has better user ratings than BH. We're stuck, for now.

Just blown away by the speed and very low rate! (Get even more than 200 when plugged in to the modem.) Serviceman first rate. Phone people very courteous and knowledgeable! You only have ATT to go to in my area if you choose to leave Bright House. NO THANKS... ATT has great products and service, BUT they are the MOST dishonest, underhanded goons ever to impersonate a mega business. High speed to them is 6 mbps! Make sure your computer has a dual core processor, or you're swimming up stream. I love Bright House!

I'm so tired of the exorbitant cost and poor service!! They charge you whatever! They have most zip codes tied up so clients have no options!! Replaced my DVR 7 times with used bad equipment!! They bill months in advance! Never can you prove your payments unless you pull your bank statements as they always threaten or shut off service! No credit here in Fl cause service down here in Fl cause of hurricane!!! Just pay! I hate them!! I now have canceled them! They even offer cheaper rates to new clients but never a 8 year Cust as me!! Merry go round! They lose the client but lure in new ones! I'm gonna throw this used old equipment in the street as they threaten to make my credit bad! Oh well!! I don't need a BH account to make my credit Good!!! They absolutely Are the worst!!!

I've been with Bright House for over 10 Years. Terrible customer service. Most of their techs have no clue what's going on. I literally have every one of their services for over 200/month. In the last 2 years they have come out to my house MINIMALLY 2/month to "fix the internet". Their solutions work for all of 2-3 days at best. I have literally been told that since Charter bought them out I will be having issues for a Loooooooong time. At least until the middle of 2017. Not once have they EVER offered any kind of compensation or credit. I'm starting to wonder how much of a moron I am that I'm still dealing with this. Guess I'm calling AT&T in the morning. Shame.

I paid for a premium package from Bright House including a top notch internet speed. What I received was an amazingly slow internet speed barely able to keep up with my computer. They did an awesome job, just like the power company, during hurricane Mathew, but every day speed is very ordinary and not worth the very high bill that I pay.

Bright House lied to me! Today I was disconnected for nonpayment. With personal medical issues, car problems, and hurricane Matthew I fell behind in my payments. It happens. I called and spoke to four different "customer care" employees and made arrangements that if I paid half of my past due balance today, and give them permission to withdraw from my bank account the remainder balance on the 21st of October, my cable/internet/phone services would be restored within an hour of making the initial payment. I finalized the arrangement early in the evening and decided to sleep for a while. I set my alarm for 3 hours later so that I could wake up and my services would be restored. I have work that needs to be done by 6AM.
I woke up to nothing... I call Bright House and all they keep saying is "I am sorry but we cannot reconnect your services because there is a lock on your address." Apparently my account is labeled as a non serviceable address! At no time throughout the day, after speaking with 4 reps, has anyone mentioned anything remotely close to what the real status of my account is. I have no way of working tonight because I have no internet. Now I have 2 children that are going to be home from school tomorrow with no phone service. I spoke with a supervisor Valerie. She genuinely acted as if she did not care. All she would tell me is that I needed to call back at 8am.
Apparently the department that could turn on my services had closed for the day. I feel like I was tricked into making these false arrangements just so they could collect money from me. I kept my end of the deal and they refuse to help me. At no time did anyone physically come to my home to disconnect my services. In the 16 months I have had Bright House cable this is the first and only time I have had my services interrupted for nonpayment. Bright House lied to me and did not honor the agreement that they set the terms to. I feel like I have been tricked, swindled, duped, and fraud by Bright House cable company.

This is the THIRD time that Bright House has ILLEGALLY cut my home digital boxes off & I am so sick of their ability to think they can do exactly as they wish. I am getting a personal attorney this time. My HOA pays BH for basic cable. This is included in my monthly fees. I have internet w/ them under my name only. As I try to grab their attention with refusing to pay full monthly charge when I have only used 20 of the full month (due to THEIR ISSUES) they cut my internet connection. This I understand, however when they cut the boxes that are NOT connected with the account time after time? Even after several calls from a attorney stating illegal to do such? Sick of this. I'm sure taking them to court will be useless, but maybe some notice will be taken. I thought they were sold? What happened to that? What horrible professional or should I say unprofessional practices.

I have had the internet for the last year. I had just moved here and I saw the endless commercials that seemed so nice. Very poor service. Goes out almost every single day. Sometimes several times a day. Poor customer service. They are in no hurry to "fix" your problem. However, they are very good at promptly taking your money!

I've had Bright House 9 months. Been down 10 times. Very unreliable. My bill must be checked as they tend to add charges that aren't necessarily valid. We had a hurricane here but had very minor damage. My electricity was restored in under 24 hours. But I've been waiting for 2 days for Bright House to restore my internet and cable. My printer is wireless and needs internet. Netflix requires my wifi to work. They refuse to give me an estimated time for repairs. Ridiculous but typical of their awful service. Do NOT use Bright House!!! It's awful!!

Here we go again. I just received my first bill since returning south for the winter. It has a false $3 charge for Echo Home Networking. These cable companies are all the same. They try to stick you with those small charges that you did not buy in hopes that you are not paying attention and will just pay. Someone should file a class action lawsuit.

If there was a way to give them a - rating I would! I had DirecTV for over 10 years and the picture was perfect (unless there was a large storm). I mean crystal clear. With Bright House they send someone out to your house over and over pretending there's a problem but never fixing the issue. Their signal looks like a 320X240 YouTube video up resed to 1080. I mean it's so bad and if you're a sports fan get used to watching a pixelated mess.
Now I know this is because of their signal for 2 reasons: A manager from Bright House was sent out and was frank with me and said their signal is garbage and won't be up to par until at the very least 2018; I had a friend that has DirecTV and was able to record the live feed on his computer send me a 5 min clip of the exact same game I was watching on Bright House. I have my PC connected to the same TV and the picture from DirecTV was crystal clear but the Bright House one had such bad pixelation you could not read the names on the jerseys plus it looked like a old Atari 2600 with blocky pixelation around all the players.
They are full of ** if when they say they care about their customer's opinions because I've been complaining about this for almost 7 years. Where I live the homeowners association makes us pay for Bright House and we're not allowed to go to another carrier. So we're stuck with this and I'm telling you it's painful. If you can get any other service including a cup and a long string you'll be better off.
Their internet is just as bad. Overpriced for what you get. Their upload speeds are terrible compared to other companies. So if you run a business out of your house like I do good luck! It's spotty, it's inconstant and it goes down anytime I really need it. These jokers can't even tell me why the modem they provided has this bright light that randomly blinks every few months and what the heck it's for. That's the incompetence you get when you sign up with these guys. I mean the light is so bright it lights up an entire wall in my office and they haven't a clue what it is or why it's doing it.

I am pissed off with Bright House Cable. It started last year 2015 and I was attempting to get my cable reinstated. I paid $300.00 to get the cable on then was disconnected. I started dealing with Deanna from their Charter Escalation Department. What Deanna told me was that I was being charged over a thousand dollars for equipment not being turned in. I was put on a payment plan and was paying $100.00 every two weeks. Then my payment jumped to $274.00 a month. My husband and I both were communicating with Deanna. For the six or so months that we dealt with Deanna she never mentioned a "ten year old bill". All the equipment was turned in and Deanna informed my husband that I would get credit for the almost $800.00 that I paid to Bright House Networks. That never happened. Bright House Networks did some restructuring with the company.
When I tried to reach Deanna the phone was disconnected and when I spoke to her prior she said that she would be getting back with me within two days. Deanna also told my husband this but she never did. I had to call the 1-800 to get a hold of Deanna then I was passed to Alyssa who informed me that I was still being charged over a thousand dollars even though all equipment have been turned in. Alyssa was no help to me and I requested to speak to her boss. When her boss Joe called me he informed me that I was being charged a bill from 2006. I have gotten cable within that ten year period.
I believe that Bright House Networks does not want to credit me any money and that they are making excuses so that they don't have to make good on their end. I would not recommend this company to anyone and they feel that they do not have to credit me anything but for me to pay a ten year bill. I truly do not believe I owe anything because if I did I would not have been able to get cable within the ten year period. Bad customer service and liars at that.

This cable service is the MOST UNRELIABLE service I have ever used. I am surprised of the service this company provides in this day and time. It is sad my daughter is stuck with this service in her area. You can't enjoy looking at tv without interruptions. WORST CABLE SERVICE IN AMERICA!!!

This is possibly one of the worst companies to exist in the history of capitalism. The internet is extremely unreliable and very slow. We bought a $200 router to fix the problem they said was our fault, but it still crashes. Although it does give us faster speeds it is still not the speeds BHN is charging us for. I would much rather get kicked in the teeth by Mike Tyson than call myself a satisfied BHN customer. If you are thinking of buying their service, don't. Comcast probably has better service than this company and for Christ's sake Comcast is getting sued by Washington state.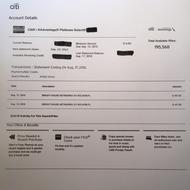 Bright House cancelled my services after I requested a refund for a double charge. It took me 1h 10 min to get an agent available and after being on the phone for 1h 30 min I suddenly get disconnected. I call back and wait for another hour. It took me a total of 4 hrs plus to get my services reconnected. They wanted to charge me more as the services I had before are now offered at a higher price.
I finally get to talk to a manager and he agrees on keeping me at the same rate as I paid before for the same services. Ok, I thought I was done with them. When I try to watch my recorded videos on one of the TV's it doesn't work. I have to call them back and schedule an appt. Then I look at my credit card charges and they are charging me more than what I used to pay. I call them to complain about their charges and they say there are no notes about me talking to a manager and them authorizing the same price I paid before. I spend another hour on the phone and have to explain everything to two different agents to renegotiate the price for my services. Arghhh. So frustrated with Bright House. Their customer service is the worst of all.

I always had a good relationship with Bright House until the last month or two. I called because my computer was out and I'm tech-challenged completely. I have no one to ask so I need Bright House to come out when it's not working. They said it was the net and my computer was broken. I insisted the tech come out to check to make sure it was broken. He didn't even sit down or touch the computer, just said I needed a new one. Well, after he left a few hours later it worked. A miracle! I found the customer service people very rude and almost made me cry. One tech guy said he would come over and never called or came... I don't know if the other companies are just as bad or worse.

Bright House's services are of poor quality and services interruptions are common. They schedule interruptions so they claim they can update equipment but don't bother to let you know they are about to interrupt your service and when you call to complain all they claim they can do is give you $5 regardless of how much you're losing because of their interruptions. Their customer service call centers it seems are everywhere except the United States and their technicians are never on time if they even show up at all after you have sat and waited on them for most the day, then they yell at you for not being there when they get there even though they are several hours late and make it even more difficult to reschedule because they have logged in their records you were not home when they arrived. PATHETIC SERVICE, if they were not the only provider in my area I would have cancelled services a long time ago.

Big rip off company. They are unreliable, service is bad and I stayed with them for 15 years cause they were the only company in my area. I finally one year got a bundle but they kept raising the price. Now after all these years this lousy horrible company is trying to rip me off once again. Now they claim I have equipment that I do not have. We turned in everything but they came up with more from 8 years ago they claim I have. My house is packed up - there is no other equipment that they did not take back and they had the nerve to insist and not try to resolve this issue.
They went as far as to send a collections agency after me and threatened to ruin my good credit... all for something I do not have. They are harassing me in error. The agency says I have 3 pcs of equipment and the email response says two boxes and I am getting nowhere with this company. I returned everything. Not sure where they came up with the codes and info they have. I can only come to the conclusion that they are thieves.

Use to have 200/15 download/Upload, more than 3 weeks ago. It's now 0/0. After the visit of more than 6 technicians and every day on the phone with help desk techs and supervisors who had all the same diagnoses that there is an external cable problem. This is an unacceptable situation.

I have been a Bright House customer for years, and if Fios was offered in my area, I would jump ship in a heartbeat, no matter the cost. I constantly lose my connection, sometimes for a few seconds, and sometimes for up to an hour. It happens during the day or night, at random times. I have had over a dozen technicians and "supervisors" come out, and none could find the "problem". This is the absolute worst ISP you can find, and you need to avoid them at all costs. I have lost hours of work, movie streams have been interrupted (if not total crap in the first place) and have lost connection in the middle of gaming with friends at the worst times. If you're going to pay a company thousands of your hard earned dollars a year, send it to a different company where you'll get ten times better service than these guys; it's definitely worth doing the research. You can thank me in the next life.
Bright House Networks Company Profile
Company Name:

Bright House Networks

Company Type:

Private

Address:

700 Carillon Park Suite 1

City:

Saint Petersburg

State/Province:

FL

Postal Code:

33702

Country:

United States

Website:

http://www.brighthouse.com/