Consumer Complaints and Reviews

If you call Atlantic Broadband to start new service you will get in touch with a person in less than 5 minutes. If you have a problem with your service, or even have a simple technical question about your service... Forget about it. I've been trying to reach them for over a week. They put customers on permanent hold. The first time I called I was put on hold and left my phone on speaker while I worked around the house, 2 hrs no one answered. The second time I called, they offered to put me on a call back list, three days later nothing. Today I have been on hold for an accumulative 2.5 hrs. I have needed to call them Various times over the last 3 years, and EVERY time they were "Experiencing a high volume of callers". Even when my call weren't outage related. I'd recommend staying far away from this company, but if you're in the same boat as me... then you have no choice.

I am highly unimpressed with Atlantic Broadband. I can not get any representative on the phone without an hour wait and then when I do I get hung up on multiple times. This is poor customer service and if this wasn't the only service available in my area I would cancel my service and go elsewhere. I have never felt with such lack of customer service ever.

I've been on the phone now with customer service, just to set up a voicemail for business phone for 43 minutes as of now. Talked to two customer service reps already... This is freakin' unacceptable. Very poor customer service!!

Whenever I have a problem with cable (which is several times a year) I call into the ABB service. After a long wait to speak to someone, I explain the problem. I have to make an appointment to be home even though I explain that the last one dozen times I have called in with a problem, the problem was solved outside my home. But in order for me to get service, I have to be inconvenienced and make myself available for a 4-hour block of time. Even though the problem will be outside my home, they won't come out to check the problem unless I am available to them. Therefore, the burden of getting the service I pay for, becomes an additional burden. And they continue to collect their money each money whether the service is good or not. There is no penalty for giving bad service. Something is wrong with the system.

Bad experience! Moved to another state so I cancelled by 8-31-2016 and made a payment, then 0 balance. Requested and authorized to deliver box following day due to rain, which I did on 9-1-16 before 12 noon. A month and 20 days later received a service cancellation notice via email that I already did and collecting almost $200. Ended up paying $8.00. They forgot I cancelled the service back in 8-31-16.
How do I know I can trust these reviews about Atlantic Broadband?
636,825 reviews on ConsumerAffairs are verified.
We require contact information to ensure our reviewers are real.
We use intelligent software that helps us maintain the integrity of reviews.
Our moderators read all reviews to verify quality and helpfulness.
For more information about reviews on ConsumerAffairs.com please visit our FAQ.

I signed up for Atlantic Broadband after being dissatisfied with Frontier. I received a promotion for 100 Mbps for 29.99 per month for a year. The service had been spotty (went in and out, lost signal a few times a day) and after MANY phone calls, they sent out a technician. The technician said it was a "coding issue" and could not fix the problem. It still isn't fixed, and my speed varies between 8-20 Mbps. Calling customer service is terrible. When calling hold times are ridiculous (I am on hold now as I type. Currently have been waiting 1 hour 17 minutes). Giving them one more try to fix it today and then I am switching to DishNet, which is my only other choice in my area. Not thrilled about DishNet's speed or price, but I have them for TV and customer service is good at least.

For the past 3 weeks, we lose internet, cable, and phone for hours. Then last week we lost internet and phone for at least 3 hours. Today (Sept. 14) we are not able to log into our email. We run a business through our home and email is very important. Yes, I called and yes they have had a automated message up all day about outages all over the east coast. I have typed my password until I felt my fingers would bleed. This company has become junk. When we first signed on, no complaints. But this last month, nothing but trouble. Once my internet is up and running and I get past Atlantic Broadband homepage the computer works fine. I have no choice but to use this carrier, but if I can ever switch, I AM GONE.

They keep raising my monthly bill by adding sports surcharges or who knows what, and I don't care for sports at all, but there's no opt out option, take it or leave it, like everything else. They're a monopoly where I live, I'm in a condo and I don't have the choice to install a dish or anything else. The association won't allow it. I am seriously thinking of getting Sling TV but the only company that provides internet service in my area is AT&T and they require a contract which I'm not happy about either, because if I don't like their service I'm stuck with them for a full year.
Tried to get Atlantic Broadband to lower my bill by taking channels out or just canceling the TV service and keep the internet service only, but the difference in price was so ridiculous (just a couple of dollars less of what I'm paying now for practically getting rid of everything!) that it would not work out. I'm just tired of being at their mercy, I want out! But can't be without internet & TV either!

Horrible, horrible company that has Talbot county captive. They never showed up for an appointment. Waste of 6 hours. I am on hold for 49 minutes. Horrible horrible. I will be changing to anything else. They honestly do not care.

I am so very tired of calling Atlantic Broadband to have them troubleshoot my Cable internet access. Sunday morning 9.11.16, 8 am I'm calling AGAIN. I am not sure the number of times tech people have been here and I have had to miss work to be here... 5 times? 6? in the last year plus numerous calls in about my poor service that I pay for - a couple months ago when calling about the poor service I was told the modem was 3 generations old and why didn't I have a newer modem? Well it's because no one from Atlantic Broadband told me there was a problem with the one I had. This is getting old. This is a monopoly as there are no other cable providers in the area. In climbing the food chain who gets contacted next to complain about the poor service from ATLANTIC BROADBAND? FCC? WV Attorney General? Any help would be appreciated.

I tried requesting cable and internet from the company in Augusta, GA. Called WOW - 1-855-478-8148. Maybe if we all call them they may but out ABB and add 50K+ users in the area. I always have slow service and they want $80 a month just for internet.

This is the 4 time I have called them. The wait time is crazy. First time 3 hours set up for a call back no one called in 6 1/2 hours. Now this is phone service!!! They have been out 4 times!!! Changed everything in the house! Moved the phones, got rid of the old wall phone, 2 new modems, new wiring! And the computer keeps on freezing. They tell me the supervisor knows about it. It's some kind of SDR contraption on the pole. This is getting old. I'm ready to go back to Verizon. If you're thinking about doing a bundle with Atlantic Broad Band please think again. All they do is raise the rates and the customer service awful! And for price I have to pay is more than my health insurance!!! need to do something about this ASAP. One can only hope a more reliable company buys them in the USA. I heard they are owned by a company in Canada. Yep that makes a lot of sense! If you are thinking about Atlanticbb think and rethink!

I got Atlantic broadband for internet, because I had to. They are the only one where I live. They keep raising the price, and my internet is slow, very slow. It is supposed to be the fastest they have. I have had them for about 3 years now and it keeps getting worse. So to anyone that is thinking about getting their service, Do not get it. If you can, get someone else.

Enough is enough I had with feeds, the high prices with bad service from this company, "the shenanigans" when cable cost is more than a car payment. It's time to say bye bye good & riddance. You made it so easy for me to cut cord and for all disgruntled customers out there? Tell Atlantic Broadband to take a hike too. When you cancel your service don't call them. Take their equipment back to their office. They are going to give the runaround with bad attitude. Remember over the air their no fees, high bill like this company 80+ channels. If you don't stand for something you'll fall for anything. Wake people. They are ripping you off.

This is for the people that's thinking about getting atlantic broadband. DON'T!!! If you can get satellite do that. They make you pay for channels you don't watch. If you try to drop them you'll lose the channels that you do watch. If you have a problem with their cable box they set up an appointment. Count on them to very late and if you have to set another appointment that will a few days later. In the meantime you will be without and then they charge you for them day and then they charge you for a service call and they will be very late. My appointment was from 8:30 to 10:30 and I'm still waiting and it is now 2:48. That's 5 hours late. If I'm late on my bill they charge a late fee. If you have choice DON'T!!!

I hope enough people write these reviews about Atlantic Broadband so they'll be forced to close! When I originally called them I was told since my new address never had service from them, they would have to see if it was serviceable and it would take 24 hrs. I called 32 hours later only to be told that it'll be 3 days before they can check. So I had to call them again since apparently they don't know how to call people back. I was told there would have to be some "construction" done. I asked what that meant and was told he didn't know and a technician would call me.
Days went by and no call... so I figured they didn't want my business so I had to go with another company who is awful too! I then find out from my neighbor that Atlantic Broadband's box is on the pole in my yard!!! Really?! So what is this construction??? I call them again and told them that because of their incompetent employees, I now have to deal with a company with lousy internet service! They didn't care.
Then they sent me one of their offers so I called again and spoke with a supervisor. Guess what?? They are as incompetent as the other employees I spoke to! Again they said they would give me a package deal but I'm on my own if I want to get out of my contract with this other company. I told them that it's their fault that I went with this other company and now pay double!! They didn't care. I spoke then to someone above her - Incompetent! To wrap all this up, Atlantic Broadband is worse than the company I'm currently with! I'm glad to see these other reviews, since this will definitely prevent me from ever getting service from them in the future. I would NEVER recommend them and will definitely tell others not to choose them.

There must be graft going on a Miami Beach City Hall for this disgusting company to have an exclusive lock on Miami Beach. As others have written, they richly deserve to be put out of business. Cable keeps going out, no way to easily check the charges on my bill, terrible TERRIBLE service, long waits to talk to someone on the phone. Streaming can't come too soon to offer an option. Is Mr. Levine the mayor aware of how much people HATE this company? He should be ASHAMED!!!

I pay for their unleashed internet service which boasts 120 Mbps. Right now I'm getting SEVEN... 7 Mbps and for the past month 22 Mbps at the most. My upload speed is higher than my download speed which is unheard of... I've called customer service, waited on hold for 35 minutes, only to be told they don't know what's going on and I have to wait over a week for a technician. Aiken County is being held over a barrel because there aren't many high-speed internet companies in the county so ABB can continue to overpromise and underdeliver.

They hijack my browser with Atlantic Broadband surveys! When I refuse to take the survey, they just wait a little while and pop up another window. The offending survey website is http://www.surveyupdateddaily.com/. The offending organization is their parent company Atlantic Broadband Finance. Their tech support claims not to know what's going on, pretending that it must be a problem with my virus protection.

The service hardly ever works and there are many outages on a weekly basis. Company will not refund you for outages unless you call and ask, which takes about an hour. Horrible service and it is a monopoly.

Today there is no video input for BS. It has been out for 4 hours. I have been on hold for an hour trying to get to a customer representatives, listening to their commercials about how they offer telephone support 24/7. I tried to log in to my account and the login failed - 3 times. I know I am putting in the correct log in and password but it will not let me log in.

We have been without cable since last week and now this week. No one is listening. Not one ABB person is helping. This is the worse company ever. We call every day and stay home for the technician and we get no response. Thinking of going with ATT!!!

This company has very serious security issues that have been verified with them however they have done absolutely nothing to fix them. Not only are they a threat to their own consumers both residential and commercial and those who communicate with them but also their own staff. More can be read about their security problem here: http://www.atlanticbroadband.com. Cogeco purchased this company and their president is also fully aware there is a serious security problem, yet they have still not fixed the problem. This is bad business ethics of the highest level.

I'm a student. My budget is tight and I'm shocked abusive practices of Atlantic Broadband. For a week of service, I paid $68 and now he asks me to settle their $106 (after having me demand over $550) while they recover their equipment in good condition. This makes expensive week and I'm afraid to be registered as bad payer but $170 for a week of service seems too excessive to me. Someone can help me please?

I tried for three days at any time to get in touch with their call center - no success. They have a monopoly in Miami Beach and the worst service orientation I have ever experienced. There isn't even an email address to get in touch. They scheduled an appointment with one of their technicians - nobody showed up nor did I receive a call regarding any delay.

Ever since Atlantic Broadband took over MetroCast, I have been having difficulty receiving my statement in the mail. I last received it in December, 2015. Rather than taking care of this situation, Atlantic Broadband sends a threatening voicemail and you have to either pay the bill by phone or they cut your service. They claim that they have the correct mailing address for me but I do not receive their bill. I refuse to continue paying the bill by phone so they cut my service. A gentleman from Atlantic Broadband called my cell phone last night and I told him the whole situation (AGAIN) and he totally understood. He said they have had many customers with the same situation. He said to call customer service. Atlantic Broad is very ugly to deal with, they don't care about their customers!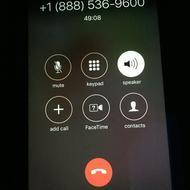 I'm not sure how to write how negative an experience I am having with these folks. I have called every night for 2 weeks straight and remained on hold for over 1h waiting for a pickup. One time a guy actually answered only to tell me it needed to be escalated, transferred me, and I again remained on hold for 47 mins... And then the system hung up. This company is ridiculous!!!

My experience with Atlantic Broadband customer service has been terrible. They treat me like I owe something to them. Took 3 calls to solve a simple problem related to log in to my HBO go account. And a second call regarding the slow internet speed. I was supposed to get download speed at 120 Mb, and was doing 10 to 15Mb. Was on hold for half an hour. Hang up. Will try to change to any other Internet/cable provider service. This is really incredible to pay for this kind of service.

Had no choice but to get Atlantic broadband in Miami Beach (south). The area where I have my property is monopolized by AB. The worst customer service I have ever experienced. From day one, Nov 2015, I have yet to go through a whole week without calling these bunch of parasites. The modem has been changed, cables have been changed yet there is an ongoing problem. They are liars and could care less for consumers. To get a hold of someone to talk to I calculated more than one hour. Totally disgusting. I was constantly put on hold to achieve nothing. Days on end without service and still waiting for credits for the days of no service. Very nice when you call them to subscribe but after that their excuse is that there's no service throughout the beach area.

I've been a paying customer for a few years. Overpaying like the rest that have no other choice due to the area they live in. You cannot call customer service without being put on hold for 20 plus minutes. Ever. The people that work for them are rude and not helpful at all. Atrocious. I have never written a review before for a company.
Atlantic Broadband Company Profile
Company Name:

Atlantic Broadband

Website:

https://atlanticbb.com/