Consumer Complaints and Reviews

This has been an issue going for at least three years now. I've opened countless support tickets and spent hours on the phone and waiting for techs at home. I got the 12Mbps package they offer, but I hardly get those speeds. If lucky I will get 3 or 4 Mbps a couple days, but the average I get is below 1 Mbps. Customer service always blames it on the devices I have connected and that those devices consume all the bandwidth and that's why I have slow speeds. I have run countless speed tests (and of course documented) connected via cable and wireless, with phones, tablets, computers, video game consoles, with all the devices connected to the internet, just one connected, you name it, all the combinations I can come up and the results are always consistent, less than 1Mpbs.
Every time I report it, it takes around 30 to 45 minutes for them to pick up the phone and their service reps are rude and most of the time seems they are doing me a favor picking up the phone. Let me say that their field techs are amazing, friendly and helpful as much as they can. One time I asked for a credit on my account for weeks of poor service and one of their reps (I'm sad I didn't record that call) told me if I didn't pay my full bill Windstream would screw up my credit report. So, if you can avoid this provider do it. If you can't, I'm sorry, you will be paying for a poor service like if it were a premium service, bad customer service and an outdated infrastructure.

Had to call numerous times to obtain service because this pricey company is the only company available in my area! Then when they came out they did not bury the line yet they ran it across my yard and into my neighbor's yard! So I had to call again to have them come out to bury the line. Then I never received a bill and could not go online because I did not have the home phone number nor did I ever receive an account number. Getting CS on the line was horrific. I was then notified that I was being charged extremely high late fees BUT I NEVER RECEIVED A BILL!!!! AND NO ONE WOULD ANSWER THE PHONE!!!! After finally contacting CS, they transferred me to the Financial Department for another 25 minute wait!!! This is horrible and I finally said forget it! My kids will just have to go to McDonald's or the library because I refused to be ripped off by such a horrible company with horrible WIFI and customer service!

Our internet was out for 8 days. They couldn't find the problem so scheduled a tech visit - for the following Thursday at 6pm. No one showed up or called. When I tried to find out why the next morning I was told it had been an area outage but it was re-established the previous evening at 6:21pm. I tried it and sure enough we had internet access. OK but an area outage for 8 days... I don't think so. No one in our neighborhood had lost internet. Someone is not telling the truth. I can only wholeheartedly agree with eveyones comments on Windstream's lack of concern for customers in areas where they are the only provider. We certainly would switch if there was another company in our area besides satellite which is too expensive on a fixed income. I don't know that anything can be done but I thought the days of monopolies were over. Obviously not!

I want something done about my internet speeds. It didn't matter if I had a 3mbps service or 12mbps service my speeds have never been anywhere close to that in the evening hours when I actually am home to use it. My speeds hover around .80mbps during this time and everybody always tells me everything is working like it should. I've never felt like I get what I pay for and believe me if I had another choice in IPS I would have left years ago. They are a terrible company but I have no choice where I live. It's pay for Windstream's horrible monopolized service or live without access to the Internet. I have filed complaints with the FCC but I fear nothing will ever be done. Even as I write this I have been waiting on a Netflix episode to load for 15 minutes and it's still not playing.

"Very dissatisfied" doesn't even come close to describing my experience. I gave one star only because there is no option to give less. I own an animal clinic and we rely heavily on our internet to receive reports from our outside lab, send referrals and consults, send and receive patient records and send/receive radiographs as well as paying bills among many other uses. Our service went out on Thurs, Dec 22, as it does about every other week. We reported it immediately. No technician came to repair it Thursday or Friday. When I called they told me the repairman had come out Friday. Well, we close at noon on Fridays and they have that in our records from the many previous times they've had to come out for repairs. I waited until after 2:00 and no one had shown up.
When I called back on Monday Dec 26 they told me it would be Wed the 28th before they could get out. I told them that was unacceptable, that the service should have already been fixed and I cannot run my business without internet. After a long time on the phone and asking to speak to a manager (who was unavailable) the person said she spoke to the manager and they would be out on Tues to do repairs. It is now after 6pm on Tues and no one came.
When I called they said the repair ticket was written for Wednesday, not Tuesday and no one was ever scheduled to come out today. That's when I blew my top. So they never intended to come out today, never wrote a ticket for today and only told me that to get me off the phone! I had the name of the agent I had spoken to previously. I asked to speak to her but no one there ever heard of her. I'm so furious at the crappy way they treat their customers and have no conscience about it. I pay over $350/month for my services. Unfortunately it is the only service available in our area and they know it. How do they stay in business?? If I treated my customers like they do I'd never survive.
How do I know I can trust these reviews about Windstream Internet?
668,037 reviews on ConsumerAffairs are verified.
We require contact information to ensure our reviewers are real.
We use intelligent software that helps us maintain the integrity of reviews.
Our moderators read all reviews to verify quality and helpfulness.
For more information about reviews on ConsumerAffairs.com please visit our FAQ.

Our phone lines have been down for over two hours. Called tech but they have a recording saying our phone lines are down. Well thanks I know that much. OK I have a business to run so I need to know how to transfer calls to my mobile phone and please let me know when they will be up again. You can't get this information and they just end the call after the recording. So try chat. OK 6:15 minutes later I still have the "We will be with you shortly" message on my screen. Nope update 8:07 minutes. Windstream was one of the worst decisions we made when it came to phone and internet. As soon as I can get out of the contract I am gone.

I order service on 17 Nov and I am still currently waiting to be connected. I have call about once a week to check the status of my order. I continue to get the same response "the engineer will contact you". Still nothing. I work from home so this is my livelihood we are talking about. Windstream don't seem to care. I'm still waiting to hear from the engineer. I have to have service by 28 Dec or I will lose my job. Thanks Windstream.

When beginning this process I was contacted by the company and they had a much superior product... blah, blah, blah. When they were reading off the extra charges that may be incurred I voiced questions which I was told would be answered when they called to set up installation. The service guy just showed up and I started calling. I was supposed to receive a 30 free trial and a 12 month waiver on the rental fee. 1 week later I received the bill. When I called to explain that I was still on my 30 day trial, I was told they do not offer these trials. Then told they have a 30 day satisfaction guarantee. When I asked for this option I was told it wasn't available in my area. Then they came to disconnect and cut all of my old service off when everyone was gone, they also left all of their equipment. Wonder if they want to buy it back?

Terrible customer service. 8 day wait for engineer. Probably the worst customer experience I have ever had. I'm 48 years old and have been in America for 3 years. I have never experienced a more incompetent company than Windstream. Nobody knows what they are doing, nobody knows what anybody else is doing, nobody does what they say they are going to do and they seem to break what works with no explanation for why. Terrible, terrible, terrible and worse.

I am trying to become a professional gamer. I lose so many matches just because the internet give me lag spikes throughout some of my matches. I am so sick of it. I just don't know what do. I guess I will just have to throw my dream down the drain because of my internet connection...

I have had Windstream Internet now for five (5) months. My biggest problem with them is that my bill changes drastically each and every month. When I signed up, I was told my bill would run about $85.00 per month. Since that time, I have received bills for over $130.00, $140.00, $110.00, etc. NEVER near what they stated at the beginning, and NEVER the same every month. I have spent countless hours of the phone, being switched from one department to another, getting credited (only for it NOT to show up the next month).
After this frustration, I chose to email them to have written documentation. Last month they emailed that my bill was $84.84, but I had already paid them $85.79. New bill is for over $110.00! It's ludicrous that a company can continue to gouge a customer EVERY month!!! They have no qualms about it either and just keep transferring you to someone else to deal with the problem. BUT, the problem has yet to be resolved. AVOID this company if you can.

My parents have been with Windstream for three years and it's been crap this whole time. It's slow and constantly buffers. You have to restart it five times a day because it stops all together. I'm always booted off at night when we have no restrictions. It makes my streaming lag. They never upgrade, just give you the same stupid box every year and you have to call for them just to do that. Overall, it's a waste of money. Plus side, I talked my parents into switching providers if it doesn't change when I call Windstream tomorrow.

I have been a Windstream customer for many years; I am not sure how many because I have gone from the company being first AlTel (much better!) and before Altel, another company, long disappeared from the scene. As time has passed with Windstream, I have experienced the service overall to be less and less consumer-oriented. I live in a rural area and the attitude of the company seems one of being: "We're your only option so we don't have to pay attention to your needs, nor the quality of what we offer you." I have scanned through the complaints at this site, and I can find nothing I disagree with. I am prompted to write because I just received my bill online and find a $6.50 fee tacked on that is labeled "Internet connection fee"! I already pay a $32.00 a month charge to Windstream for my internet. Of course, I am expected to understand this charge! I haven't a clue.
I have been frustrated now for at least 10 years with their service -- SLOW, their Tech Support minimally trained, their customer service largely filled with people who have bland and/or impolite attitudes. I am searching for an alternative to Windstream. I am a senior, have a fixed income, and my landline is tied up with the internet, so I get a bundle price for the "service" I get. I also have a cell phone, so would give up my land line if I could find an internet company I can afford. It is a shame that people who live in areas just outside larger urbanized centers have to put up with inferior service because of where we find ourselves enjoying our choice of living situations.

I have been a Windstream customer for many years primarily because I live in an area where they have a monopoly on the phone lines and therefore a monopoly on the phone and internet service in the area. My main complaint right now is with their repair service in the event you have a problem with any of their equipment. I upgraded my internet service and was told they were so busy it would take 6 weeks to get someone here to do the work. So the day the work was to be done (which had a window of 8 am to 7 pm) Windstream called and canceled about 10 am and said he would be here the next day. So the work finally was completed but a problem with my caller ID surfaced immediately and Windstream said that would take another 2 weeks for repairman to make it back out.
Today was the day they set up once again with a window of 8 am to 12 pm. Once again at 10 am I get a call saying "Sorry cannot get there till Sat." This is the worst customer service I have ever experienced. Obviously my time means nothing to them. If there was any other service in this area I would have switched years ago. I cannot wait for that to happen. Please be advised that their appointments mean absolutely nothing, but they always tell me to have a nice day.

I have phone and internet service through Windstream, although I never use the phone. It's supposed to be high speed and it is as long as you're plugged directly into the modem. Wireless is about 1.5 Mps. I tried talking to customer service about the problem and they said they only guarantee the speed when hooked up directly, not the WiFi, even though I pay $10/month for the modem and wireless router. I asked if I could buy a new modem and router and they said I could, but they couldn't provide any help if I had problems with the other device. I told them they're not helping with the device I pay them to provide.
This is not the first problem I've had with the company and I've only had service with them for 2 months. There have been multiple issues with billing and installation. But I won't get into those. The problem is they're the only show in town when it comes to internet since I live out in the country a bit. So they've got a monopoly on the area and therefore don't need to provide good service. You'd think they'd at least try, though.

The service provided is so bad and has been that way for years, we have stopped bothering to complain... It does no good. Can't even stream a movie in low res without countless delays for buffering. Internet is SLOOOOOOW. If you can avoid Windstream in any way do it!!! Crappy company, poor service, uncaring personnel.

Ordered internet service around October 15. Finally received a confirmation number, then a different one, with instructions to schedule installation. Called the number supplied who informed me that neither confirmation number was valid. Waited a month. Received a bill for telephone service, which was not ordered nor installed. On Nov. 26, Called billing number, who stated that internet service was not available, and they would credit my account. But I had to be transferred to another number to terminate service. Waited 48 minutes on hold. Called back, waited 28 minutes on hold. Tried their online contact. After filling out the form, the site came back with an error message. Tried online chat. It came back with an error message. Called billing back and finally got a human who cancelled the account and gave me a confirmation number. Absolutely the worst customer service that I have encountered.

After 5 years stuck in an area where Windstream has an effective monopoly on 'high speed' internet access, I'm finally moving, so It's time to review. Pros: No problems with automated billing, online account management interface is fairly well designed, timely storm outage service recovery. Cons: Cheap DSL modem/router components fail, predictable service outages during any precipitation event, rural hardware maintenance clearly not prioritized, bandwidth ridiculously limited for the price, bandwidth not as advertised, multiple dropped connections per hour on a daily basis (twice while typing this review), poorly trained telephone and on-site support staff.
To put it bluntly, you probably will not get what you think you're paying for with this company. If all you need to do is browse the internet for occasional entertainment, you may be fine, right up until your equipment starts to fail, unless you live in an area in which Windstream has decided to deprioritize their service quality. If you need even a vague sense of certainty that your internet connection will be functional from minute to minute, or day to day, this company is not a good bet.
If you or your household intends to stream video, play networked games, download large files, or engage in any form of time-sensitive activity while online, find another provider. In short, do not reward this company with either your dollars or your loyalty if you have any other option. If no other option is available, never make plans that rely on this service functioning as advertised or expected. Reviewer credentials: Network switching systems maintainer and operator, Windstream service user.

1/8/16 (Tuesday) lost internet. Called and service tech was going to forward problem to another tech... Latest to have it fixed would be Thursday 1/10/16. 11/9/2016 Called again 10:32 am. Going to send out a tech. Was told the 1st ticket # was sent to the wrong department, Second Ticket # was corrected to dispatch a service tech.
Called Customer Care 866-445-5880 for reimbursement of internet charges. Not very good service, told me they would be 10 days out from sending a tech out! I received a 800 call with a recorded message telling me that a tech would be sent out the following morning (Friday) between 8:45 and noon. Waited until 3:30 pm and called the support tech and he told me the soonest would be Nov. 19 and he talked to a supervisor and they moved it up to Nov 16th. How can this company remain in business with customer service such as this? How would a business survive in this day and age with service such as this?

I've been a Windstream customer for at least five years. I have a lifetime contract for unlimited High speed internet that cost $59.99 for 12Mbps download speed, but recently (maybe 5 or 6 months) it seems the speed throttles down at certain times pretty consistently. When I call, they want to send someone to check the inside of my house (cha-ching), because clearly (or so they tell me) the problem is inside my house. If that's true, why does my download speed work great during the day, but dips so low at night and on Sundays. It literally takes at least a minutes for a response, just like a good ol' fashion dial-up connection. My recent speed check result was 1.41 Mbps download speed and I'm not surprised.
This all seems odd to me and I suspect they're throttling down my connection, hoping I'll complain, then beg them to come repair the problem, and smile when they hand me the bill to fix a problem that doesn't exist. I have complained, but either cancel their appointment or told them I'll find another carrier. If I'm right, isn't what they're doing illegal, especially since I paying for high speed Internet and getting low-speed service? I can't shake this gut feeling I'm being scammed and I'm sure I'm not alone, either!

WindStream is the most horrible worthless pathetic joke of a ISP to exist. My max download speed is 300 kb. I was promised I would be getting a minimum of 3 mbs. CS is a joke. None of the people know what they are doing at all. UNPLUG IT AND PLUG IT BACK IN. **. That. They inflated my bill from 60 a month to a 100 a month so I am paying 40 dollars more than I need to in order to have internet that is 17x slower than what I was told I would get. Bottom line, WindStream is a complete joke and is not even remotely good enough even IF it's your only option. Pure ** those that review Windstream and say it's good are employed by them or are not avid users of the web.
3 years I have had them and it has only gotten worse. The CEO can't run a company for ** and is a horrible at his job, along with a majority those he has employed. I was told multiple times a technician would show up to review with me and find a fix. They NEVER showed up whatsoever. And when they did, it was when I needed a new router which is another way of saying, I needed to make a purchase from them and have them install it for me. They won't help you unless they make a profit out of doing it. They are like teenage boys that never come out of their room to do chores unless you pay them. DO NOT GET WINDSTREAM.

We been a customer of Windstream for around eight years, as they were the only Internet provider in our area of Kentucky. Recently we bought a Roku device in order to watch streaming news shows as well as other live streaming shows. Our reception is less than perfect as when watching these live streaming shows on Roku they frequently drop-off and buffer or have to re-load. This is not good and believe they could provide adequate bandwidth for us as they provide in larger Kentucky cities. We are charged the same price but receive less than good service. We checked with a local computer place and they said that Windstream doesn't provide enough "Bandwidth" to provide quality service. We checked the system control on our Roku Device and under "Internet Connection" it is rated "POOR". We feel we should receive the same level of service as the larger cities as we are charged the same.

There is no possible way I could recommend Windstream. They are possibly the WORST company I've dealt with in my entire life, and that is really saying something. I've been with Windstream since 2008, and unfortunately they are the only ISP around. Their HIGHEST speeds are only 25 Mbps DOWN and Mbps UP.
On top of not offering decent speeds, there have been a plethora of problems with our internet dropping for about 6 months now, and after a seemingly endless amount of phone calls it seems as though nothing can be done. The techs that are supposed to come out to customers' houses have closed countless tickets from us "within 1 minute of opening it and deciding to not show up" (words from one of the level 2 technicians). The fact that even speaking to numerous level 2 technicians and supervisors over the course of 6 months can't get us anywhere towards the right direction, is just ridiculous in itself. I have not been able to talk to anyone above a supervisor either!
It is sad to see a public company provide such terrible service AND customer support. Amidst our 100+ phone calls over the course of the past 6 months, we've been hung up on over 25 times. (No exaggeration, over 48+ hours of phone time alone in the past few weeks.) Please, stick with dial-up or even satellite until someone decides to provide a somewhat reliable service. This review should be 0/5 stars. The images attached are us after dealing with Windstream for 8 years.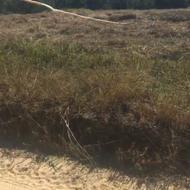 I have had my services with Windstream ever since June 2016. That is the month that all my problems started occurring. Windstream said it would be six weeks or around six weeks for my line to be buried. It is now October. The line is still not been buried. After numerous phone calls emails and notes written on my account not one thing has been done. The wire that is supposed to be buried is on my neighbors land. My neighbor is a farmer who grows his own crops and fee for his animals. My line has been placed going directly down the middle of his field. In order for him to get his crops he has to cut my line down because there is no other way for him to harvest. Like I said I have called many times and talk to many people. Nothing has been done.
I'm extremely disappointed in the entire company. I am an unsatisfied customer and I will never in my life recommend Windstream to another person. But I promise I will let every individual them know of how terrible this service has been to me. My husband and I rely on this Internet service for our jobs and no one seems to care. Something needs to be done and I promise I will take every measure it takes to get something done. If you are reading this and are contemplating this service, my advice is steer clear. Don't let it run in your head another time. Save yourself before it's too late because this company is nothing but a deathtrap. I had to walk down my dirt road and physically pull my line off of my neighbor's property, out of a field. I should never have had to do this and it's complete bull crap.

Dumped TWC because of unethical billing practices only to receive unethical billing practices from Windstream. I subscribed to the Kinetic Preferred Bundle because of a $250 one-time credit. My first bill arrived today. The bill is deliberately confusing so they can mask over $30 in surcharges and taxes. In addition, my credit was not posted. After speaking with, not one but two, customer service representatives, I have been "assured" the credit will post to next month's bill. Stay tuned...

DON'T FALL FOR THIS COMPANY'S SALES PITCH! We were sold a business phone and internet package that they claimed was comparable to our existing carrier - it is not and neither is the customer service! Their prices have increased every 6 months. Meanwhile we spend hours (sometimes whole days) without phone and/or internet service. When you call to complain they just re-route you to other people, never resolving the issues. WORST CUSTOMER SERVICE WE HAVE EVER DEALT WITH!

Overrated and overpriced and deceptive. Pros: Service has been fairly reliable for the 5+ yrs of using them. Cons: Was paying for 12Mb of service but only getting 3Mb of service. We had no idea how long the service was like this but would suggest that all Windstream users do speed test weekly or monthly. When complaining about this they indicated that they could not refund any money because there was no way to find out how long we were running on 3Mb.
The next issue was we had a service problem last Dec (2015). Pretty sure the issue was on their end, but they had a tech come out. The tech came out and replaced the modem even thought the tech could not determine the modem was bad. NOW we are getting charged $10/month for the modem. Before the modem swap, we never had a modem charge. The reason not being charged a monthly modem fee was we had received the internet service when the customer actually purchased the modem from Windstream. Of course the Tech who replaced it, NEVER mentioned we would be getting charged a monthly fee. :P

Windstream is awful--so bad in fact that I took the time to register with CA just to complain. First off, we have been customers for YEARS, and have lived in this house for 40+ years with the same phone number so we were loyal customers to whomever before them. We were on vacay and I missed the Sept payment. My bad--I own that. However, NO notice, NO phone call, NO ANYTHING. Just shut off service. And they are a PHONE COMPANY. There is no reason they couldn't have used the phone to call and tell us or leave a vm. They just wanted their $100 reconnection fee. Horrible. I told the CS rep that we are also VZ customers and they hound you to death blowing up your phone with calls and texts to remind you that you are past due. That's why I've been with them 10+ years. Keep a close eye on your bills because W is looking to line their pockets anyway they can. :/

We have been Windstream customers for as long as they have been in control of our area. We have suffered miserably with long outages and painfully slow "high speed" internet for years because we had no other choice. We were unable to benefit from the new technology everyone else had, e.g. SMART tv's and streaming devices because of constant drops and slow, slow speeds. Customer service was very agreeable every time I called and said they could see all the drops and they'd send someone out, then I'd hear the same story that everything looks fine. I finally had a tech to look me right in the eye and say "Windstream sucks!" Finally, after many painful years, HughesNet is available in our area and I am free of Windstream.

It took almost 4 weeks to install the service and gave me appointment times between 12 to 10 hours. Initially got a half of the service that work in an acceptable speed, and finally got full service but doesn't work any faster and customer support is telling us that our equipment's fault and then they hung up on me. I've had phone service for a week and I'm about ready to turn them off.
Compare Internet Service Providers
Windstream Internet Company Profile
Company Name:

Windstream Internet

Year Founded:

2006

Address:

4001 Rodney Parham Rd.

City:

Little Rock

State/Province:

AR

Postal Code:

72212

Country:

United States

Website:

http://www.windstream.com/