Buyers are finding fewer homes and at higher prices
07/18/2018
|
ConsumerAffairs

By Mark Huffman
Mark Huffman has been a consumer news reporter for ConsumerAffairs ... Read Full Bio→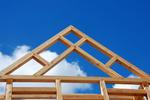 Homebuilders cut back sharply on construction last month, a bad sign for the U.S. housing market, which is already struggling with record-low inventories of available homes.
The Commerce Department reports homebuilding activity fell to a nine-month low in June, while building permits – an indicator of future construction – fell for a third straight month.
The report showed housing starts plunged 12.3 percent to a seasonally adjusted annual rate of 1.173 million units, the...
More
New research from Zillow shows how income determines where and how you live
07/17/2018
|
ConsumerAffairs

By Mark Huffman
Mark Huffman has been a consumer news reporter for ConsumerAffairs ... Read Full Bio→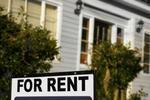 Rents have surged in recent years, along with the price of homes. But the skyrocketing rents don't fall on consumers equally.
A new report from real estate marketplace Zillow shows the median African American family could only afford 16.2 percent of available rental properties last year. That was less than a third of the rental options for median white and Asian households.
Rent affordability is measured by the percentage of household income it takes to pay the rent each ...
More
Sort By