Rising prices and low inventory are blamed
09/20/2017
|
ConsumerAffairs

By Christopher Maynard
Christopher Maynard is a New York-based writer and editor who ... Read Full Bio→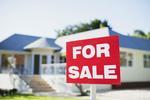 Once again -- for the fourth time in five months -- sales of existing homes are headed lower.
The National Association of Realtors (NAR) reports previously-owned home sales -- completed transactions that include single-family homes, townhomes, condominiums, and co-ops -- fell 1.7% in August to a seasonally adjusted annual rate of 5.35 million. Even with that decline, sales were 0.2% above the same time a year ago.
Despite what the NAR calls "a solid level of demand for bu...
More
Down payment requirements and student loans pose a double whammy
09/20/2017
|
ConsumerAffairs

By Mark Huffman
Mark Huffman has been a consumer news reporter for ConsumerAffairs ... Read Full Bio→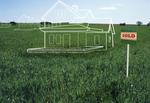 Over the last decade, first-time home buyers have struggled more and more to purchase a home, according to a new survey from Unison Home Ownership Investors.
Qualifying for a mortgage immediately after the financial crisis of 2008 was very difficult, and unfortunately that hasn't improved much. The survey identifies today's biggest barrier to homeownership as saving for a down payment.
While 77 percent of consumers agree that buying a home is a good financial decision, 41...
More
Sort By