Authorizations for future building moved higher
09/19/2017
|
ConsumerAffairs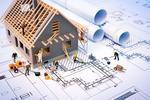 Another drop in housing starts in August -- the second decline in as many months.
The Commerce Department reports groundbreakings for privately-owned housing starts in August totaled a seasonally adjusted annual rate of 1,180,000 – down 0.8% from July, which was revised down to 1,190,000. However, the August rate is still 1.4% above the same month a year ago.
Construction of single-family homes rose 1.6% to an annual rate of 851,000, while the rate for structures with fiv...
More
Builder confidence was spooked by recent hurricanes
09/18/2017
|
ConsumerAffairs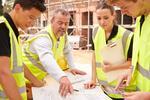 There's been a drop in builder confidence in the market for newly-built single-family homes -- and you can blame Hurricanes Harvey and Irma.
The Housing Market Index (HMI) calculated by the the National Association of Home Builders (NAHB) and Wells Fargo fell three points in September to a level of 64.
At the same time, the August reading was revised down a point to 67.
"The recent hurricanes have intensified our members' concerns about the availability of labor and the co...
More
Sort By