Rising home values have left just 2.2 million homeowners with negative equity
01/11/2017
|
ConsumerAffairs

By Mark Huffman
Mark Huffman has been a consumer news reporter for ConsumerAffairs ... Read Full Bio→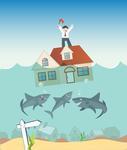 Rising home prices in the second half of 2016 have helped more homeowners get back to a positive equity situation, according to a report from Black Knight Financial Services.
As of the end of November, the company says one million homeowners who were previously underwater now owe less on their mortgages than their homes are worth. Other homeowners who were barely above the break-even point in the past now have tappable equity.
"The negative equity situation has improved s...
More
Contract interest rates continued to fall
01/11/2017
|
ConsumerAffairs

By James Limbach
A Washington, D.C., reporter for more than 30 years ... Read Full Bio→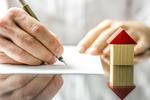 A turnaround for mortgage applications.
After falling in recent weeks, applications for mortgages rose 5.8% during the week ending January 6.
The report from the Mortgage Bankers Association includes an adjustment to account for the New Year's Day holiday, while the previous week's results were adjusted for the Christmas holiday.
The Refinance Index was up 4% from the previous week, although the refinance share of mortgage activity dropped to 51.2% of total applications fr...
More
Sort By