Home prices were mostly lower
02/24/2017
|
ConsumerAffairs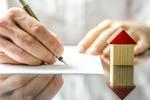 2017 is off to a good start in terms of sales of new single-family houses.
The Commerce Department reports sales rose 3.7% last month to seasonally adjusted annual rate of 555,000, following a sales rate of 535,000 in December, which was revised downward from an initially reported 536,000.
The January rate is also 5.5% ahead of the year-ago pace of 526,000.
Sales advanced in all regions except for the West, where they declined 4.4%.
The median sales price for houses sold la...
More
Consumers fear it will make homes less affordable
02/24/2017
|
ConsumerAffairs

By Mark Huffman
Mark Huffman has been a consumer news reporter for ConsumerAffairs ... Read Full Bio→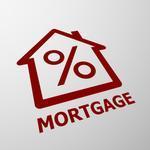 It's not the fact that home prices have continued to rise over the last few years, or that inventory levels are dropping to near-historic lows.
The fact that mortgage interest rates have ticked up a half point or more over the last couple of months is a growing source of concern for potential buyers, according to a new report from Zillow Group.
Mortgage rates started going up in the wake of the U.S. presidential election as dollar strength boosted the yield on the 30-year...
More
Sort By