Contract interest rates were down significantly
03/29/2017
|
ConsumerAffairs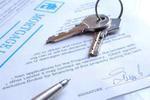 Mortgage applications fell for the second time in a row, edging down 0.8% in the week ending March 24.
The Mortgage Bankers Association also reports the Refinance Index was down 3% from the previous week with the refinance share of mortgage activity dropping 1.1% to 44.0% of total applications -- the lowest level since October 2008.
The adjustable-rate mortgage (ARM) share of activity slipped to 8.5% of total applications; the FHA share inched down 0.1% to 10.8%; the VA s...
More
Zillow reports that in many markets, sellers remain firmly in control
03/29/2017
|
ConsumerAffairs

By Mark Huffman
Mark Huffman has been a consumer news reporter for ConsumerAffairs ... Read Full Bio→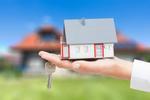 Sellers remain firmly in the driver's seat in most real estate markets across the country as the 2017 home shopping season gets underway.
That's because in most housing markets, the inventory of available homes for sale continues to fall. Zillow reports the average home value was up 7% last month, when compared to February 2016. At the same time, the average inventory of available homes was down 3% year-over-year.
Tampa, Seattle, Dallas, and Orlando saw home values rise t...
More
Sort By