Four sets of numbers will give you a good idea
03/28/2017
|
ConsumerAffairs

By Mark Huffman
Mark Huffman has been a consumer news reporter for ConsumerAffairs ... Read Full Bio→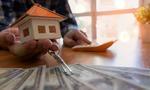 So you've been looking online at real estate and are tired of having your rent go up every year. You've decided to take the plunge into home ownership.
Great, but before you start looking, you have to figure out how much house you can afford. It doesn't do any good to fall in love with that place in Cape Cod on a tree-lined cul de sac if you can't afford it.
How can you tell if you can afford it? The folks at Trulia say it boils down to understanding four sets of numbers....
More
Initial jobless claims head higher
03/23/2017
|
ConsumerAffairs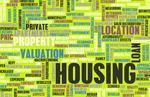 The Commerce Department reports sales of single-family houses were at a seasonally adjusted annual rate of 592,000 last month -- 6.1% above January and up 12.8% from February of last year.
At the same time, the government revised its January report to show sales at a rate of 558,000, versus the 555,000 initially reported.
"February's increase in new home sales is consistent with builders' growing confidence in the housing market," said National Association of Home Builders...
More
Sort By