Prices were on the rise as well
06/23/2017
|
ConsumerAffairs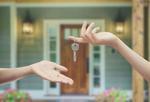 After April's sharp decline, the Commerce Department reports sales of new single-family houses rose 2.9% in May to a seasonally adjusted annual rate of 610,000 -- 8.9% above the same time a year ago. 
In addition, the government revised its April estimate higher to show homes sold at a rate of 593,000 instead of the 569,000 initially reported. 
The median sales price of new houses sold in May 2017 -- the point at which half the houses sold for more and half for less -- wa...
More
The median sales price is now at an all-time high
06/21/2017
|
ConsumerAffairs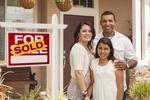 Following April's decline, sales of previously-owned homes rebounded last month, with low inventories helping push the median sales price to a new high.
The National Association of Realtors (NAR) reports total existing-home sales -- completed transactions that include single-family homes, townhomes, condominiums and co-ops – were up 1.1% in May to a seasonally adjusted annual rate of 5.62 million. That's 2.7% above a year ago and the third highest rate over the past year...
More
Sort By