Rising home prices and changes to tax law are major factors
01/15/2018
|
ConsumerAffairs

By Mark Huffman
Mark Huffman has been a consumer news reporter for ConsumerAffairs ... Read Full Bio→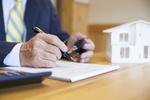 Rising home prices and changes to the tax law have combined to make renting a home a more attractive option, especially in some localities.
A new report by Attom Data Solutions shows that renting a three bedroom home makes more economic sense than purchasing a median-priced home in 46 percent of 447 U.S. metro areas.
The report is based on newly released fair market rent data for 2018 from the U.S. Department of Housing and Urban Development (HUD), wage information from t...
More
Housing costs continue to make some metro areas very expensive
12/19/2017
|
ConsumerAffairs

By Mark Huffman
Mark Huffman has been a consumer news reporter for ConsumerAffairs ... Read Full Bio→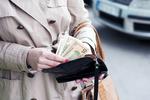 The official inflation rate remains around two percent, but the cost of living could be a lot higher than that next year depending on where you live.
A study by personal finance site GoBankingRates focuses on the 10 U.S. cities where costs are expected to rise the most in 2018. Topping the list is Portland, Ore.
In Portland, the price of the median home is expected to rise 2.81 percent, while the average rent could surge 5.34 percent. Second on the list is Seattle, where ...
More
Sort By