Portland, Seattle, and Denver led the way
10/25/2016
|
ConsumerAffairs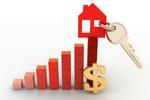 Home prices continued their gains in August on both an annual and month-to-month basis.
According to the S&P; CoreLogic Case-Shiller Indices, the National Home Price Index, which covers all nine U.S. census divisions, was up 5.3% from the same time a year ago.
The 10-City Composite showed a 4.3% annual gain, while the 20-City Composite reported a year-over-year advance of 5.1%.
Portland, Seattle, and Denver reported the highest year-over-year increases among the 20 cities ...
More
First-time buyers were a major factor
10/20/2016
|
ConsumerAffairs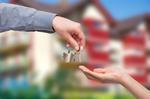 After declining a month earlier, sales of previously-owned homes bounced back in September, thanks to the entry into the market of large numbers of first-time buyers.
According to figures released by the National Association of Realtors (NAR), total existing-home sales -- completed transactions that include single-family homes, townhomes, condominiums, and co-ops -- rose 3.2% last month to a seasonally adjusted annual rate of 5.47 million.
The advance pushed sales to thei...
More
Sort By