The May decline was spread throughout the U.S.
06/28/2017
|
ConsumerAffairs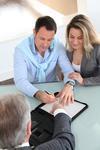 Supply shortages and higher metro area home prices are being blamed for a third consecutive decline in pending home sales.
Figures released by the National Association of Realtors (NAR) show the Pending Home Sales Index (PHSI), which is based on contract signings, was down 0.8% in May.
It now stands 1.7% below the same month last year, marking the second straight year-over-year decline.
"Monthly closings have recently been oscillating back and forth, but this third consecu...
More
It's the first dip in four weeks
06/28/2017
|
ConsumerAffairs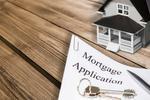 Mortgage applications moved lower last week after rising for three weeks in a row.
The Mortgage Bankers Association reports applications dropped 6.2% in the week ending June 23.
The Refinance Index plunged 9% sending the refinance share of mortgage activity down to 45.6% of total applications from 46.6% the week before.
The adjustable-rate mortgage (ARM) share of activity fell to 7.0% of total applications the FHA share inched up to 10.3% from 10.1% a week earlier, the VA ...
More
Sort By