Industry experts say a lack of inventory continues to depress sales
10/23/2019
|
ConsumerAffairs

By Mark Huffman
Mark Huffman has been a consumer news reporter for ConsumerAffairs ... Read Full Bio→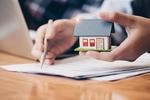 Despite a drop in interest rates, the U.S. housing market faltered in September, with existing home sales falling 2.2 percent. The previous two months had shown increases in sales, according to the National Association of Realtors (NAR).
Compared to September 2018, when mortgage rates were much higher, sales were up a healthy 3.9 percent. NAR's chief economist Lawrence Yun says robust sales in July and August have reduced the level of available homes for sale.
"We must co...
More
The supply of entry-level homes fell 10 percent last month
10/10/2019
|
ConsumerAffairs

By Mark Huffman
Mark Huffman has been a consumer news reporter for ConsumerAffairs ... Read Full Bio→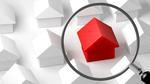 A real estate industry source is sounding the alarm over the declining number of entry-level homes for sale, warning that signs point to another housing shortage.
Home inventory levels dropped sharply after the market began to recover from the housing market crash of 2009, and demand for homes surged beyond the available supply. Inventory levels hit a low in early 2017 but began to recover.
Now, a new report from realtor.com says the inventory of homes is shrinking once a...
More
Sort By