Contract interest rates headed higher
02/22/2017
|
ConsumerAffairs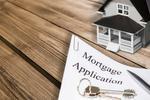 Mortgage applications registered their second straight decline in the week ending February 17, according to the Mortgage Bankers Association, falling 2% from a week earlier.
The Refinance Index was down 1% from a week earlier, with the refinance share of mortgage activity was down 0.7% to 46.2% of total applications -- the lowest level since November 2008.
The adjustable-rate mortgage (ARM) share of activity fell to 7.3% of total applications, the FHA share was 11.6%, the...
More
But proximity to an urban core helps define a suburban hotspot
02/21/2017
|
ConsumerAffairs

By Mark Huffman
Mark Huffman has been a consumer news reporter for ConsumerAffairs ... Read Full Bio→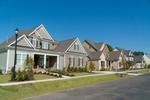 A few years ago, Millennial homebuyers were eager to live in the city. They liked the idea that they could walk to movie theaters, restaurants, and shopping centers.
But as more of them have started families, the suburbs are looking a bit more attractive these days. Realtor.com reports a number of suburban communities have become real estate hot spots in their own right, fueling price rises outside the city core.
The housing marketplace singles out Northeast/Montebello, C...
More
Sort By