More first-time buyers will be priced out of the market
12/02/2016
|
ConsumerAffairs

By Mark Huffman
Mark Huffman has been a consumer news reporter for ConsumerAffairs ... Read Full Bio→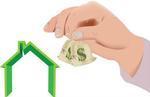 The U.S. housing market has gone through some changes in 2016. Prices of homes have risen, requiring larger down payments from buyers.
At the same time, inventories in many housing markets have continued to shrink, giving sellers even more leverage and making it harder for buyers to find the home they want.
Housing experts see more of the same ahead in 2017, with a few wrinkles. The composition of the typical homebuyer is evolving and interest rates, which have been at hi...
More
The advance took them above their 2006 level
12/01/2016
|
ConsumerAffairs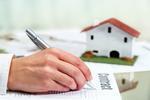 It wasn't much, but pending home sale were higher in October for a second straight month.
The National Association of Realtors reports its Pending Home Sales Index (PHSI) edged up 0.1% to 110.0 from a slight downward revision of 109.9 in September.
With last month's small increase, the forward-looking indicator based on contract signings is now 1.8% above its October 2015 level and at it's highest point since July.
"Most of the country last month saw at least a small incre...
More
Sort By