As inventory builds and rates rise, sellers will have less leverage
12/06/2016
|
ConsumerAffairs

By Mark Huffman
Mark Huffman has been a consumer news reporter for ConsumerAffairs ... Read Full Bio→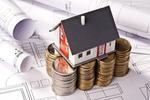 Over the last couple of years the U.S. housing market has transformed into something of a seller's market, especially in fast growing cities favored by Millennials.
Declining inventory of homes for sale has increased competition for the remaining homes on the market, driving up prices. So it's been good for sellers but not so good if you are trying to buy a home.
Real estate marketplace Zillow has found fewer than half of buyers successfully close on the first home they m...
More
More first-time buyers will be priced out of the market
12/02/2016
|
ConsumerAffairs

By Mark Huffman
Mark Huffman has been a consumer news reporter for ConsumerAffairs ... Read Full Bio→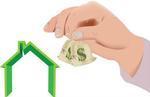 The U.S. housing market has gone through some changes in 2016. Prices of homes have risen, requiring larger down payments from buyers.
At the same time, inventories in many housing markets have continued to shrink, giving sellers even more leverage and making it harder for buyers to find the home they want.
Housing experts see more of the same ahead in 2017, with a few wrinkles. The composition of the typical homebuyer is evolving and interest rates, which have been at hi...
More
Sort By