Rents rose the most in Northeastern cities
02/08/2019
|
ConsumerAffairs

By Mark Huffman
Mark Huffman has been a consumer news reporter for ConsumerAffairs ... Read Full Bio→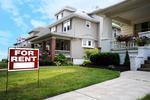 Consumers who have been priced out of the housing market, and those who just prefer to rent, are facing higher costs.
In its 2019 Rent Report, Apartment Guide reports the average rent is up 4.2 percent in the last 12 months. A big driver of the increase is an increase in demand for affordable housing, as home ownership has leveled off.
The report makes calculations based on the costs of a studio, one-bedroom, and two-bedroom apartment. It also makes adjustments for differ...
More
The market has been showing weakness for months
01/23/2019
|
ConsumerAffairs

By Mark Huffman
Mark Huffman has been a consumer news reporter for ConsumerAffairs ... Read Full Bio→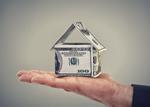 The housing market experienced a sharp drop in December as sales of existing homes fell 6.4 percent, the largest one-month decline in three years. On a year-over-year basis, sales fell more than 10 percent.
The National Association of Realtors (NAR) reports sales were down in all regions of the country last month. The sharp drop put an exclamation point on a housing market that has shown increasing signs of weakness as both mortgage rates and home prices have risen, push...
More
Sort By