Contract interest rates rose to their highest levels in two years
12/07/2016
|
ConsumerAffairs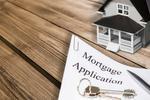 Mortgage applications were down for the second week in a row last week.
The Mortgage Bankers Association reports applications dipped 0.7% in the week ending December 2. The prior week's results included an adjustment for the Thanksgiving holiday.
While the Refinance Index was down 1% percent from the previous week, the refinance share of mortgage activity increased to 56.2% of total applications from 55.1% a week earlier.
The adjustable-rate mortgage (ARM) share of activit...
More
As inventory builds and rates rise, sellers will have less leverage
12/06/2016
|
ConsumerAffairs

By Mark Huffman
Mark Huffman has been a consumer news reporter for ConsumerAffairs ... Read Full Bio→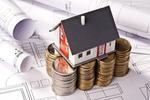 Over the last couple of years the U.S. housing market has transformed into something of a seller's market, especially in fast growing cities favored by Millennials.
Declining inventory of homes for sale has increased competition for the remaining homes on the market, driving up prices. So it's been good for sellers but not so good if you are trying to buy a home.
Real estate marketplace Zillow has found fewer than half of buyers successfully close on the first home they m...
More
Sort By