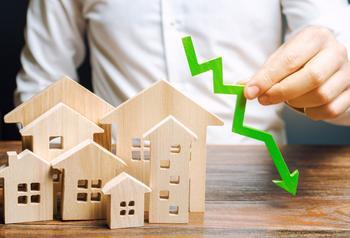 The average 30-year fixed-rate loan is moving toward 3 percent
The cost of financing a home has never been lower. Freddie Mac reports that the average 30-year fixed-rate mortgage hit a record low last week.
The rate fell to 3.07 percent, a decline of six basis points from the previous week but more than a half-point lower than the first week of July in 2019.
In reporting on the rate decline, Freddie Mac said mortgage rates could drift even lower over the next few weeks. Before the end of the year, it says the average rate could fall ...