Both buyers and renters are feeling the squeeze
09/12/2018
|
ConsumerAffairs

By Mark Huffman
Mark Huffman has been a consumer news reporter for ConsumerAffairs ... Read Full Bio→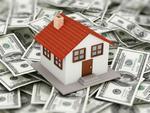 If you're renting, you're seeing your rent rise at a record pace. If you're buying a home, chances are the mortgage payment is stretching you to the limit.
That's the takeaway from two new housing reports that underscore the high cost of putting a roof over your head.
A monthly survey by Yardi Matrix tracks rents in multifamily buildings, such as apartment buildings. In August, the average rent rose by $2 over July, which was already at a record high.
The average rent in A...
More
Developers get a better deal if they limit rent increases
08/08/2018
|
ConsumerAffairs

By Mark Huffman
Mark Huffman has been a consumer news reporter for ConsumerAffairs ... Read Full Bio→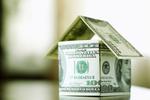 While home prices have been dramatically rising, and consequently pricing many consumers out of the market, rents have been going up just as fast.
To alleviate that pressure on consumers, Freddie Mac, which is the largest backer of loans to build and purchase apartment buildings, is offering a break on interest rates to owners and developers who agree to cap rent increases until a loan is paid off.
"Maybe there's a way we can help change incentives," David Brickman, an ex...
More
Sort By