Contract interest rates were mostly lower
01/18/2017
|
ConsumerAffairs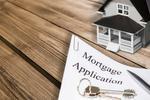 Applications for mortgages are up for the second week in a row, rising 0.8% during the weekend ending January 13. The Mortgage Bankers Association's Weekly Mortgage Applications Survey includes an adjustment for the New Year's holiday.
The Refinance Index shot up 7% from the previous week, pushing the refinance share of mortgage activity to 53.0% of total applications from 51.2% the previous week.
The adjustable-rate mortgage (ARM) share of activity was 5.7% of total appl...
More
Experts see continued growth in the sector
01/16/2017
|
ConsumerAffairs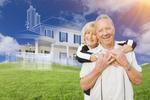 Industry experts attending the National Association of Home Builders (NAHB) International Builders' Show in Orlando, Fla., expect the 55+ housing market will continuing growing in the years ahead.
"We know, anecdotally, over the past few years that the 55+ housing market has been growing and is likely to continue to grow for the next decade, and now we have new numbers that back that up," said Paul Emrath, NAHB's vice president of survey and housing policy research. "The...
More
Sort By