The sales slump hit every region of the country
05/23/2017
|
ConsumerAffairs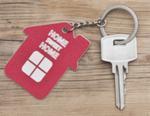 The housing market took a hit in April, as sales of new single-family houses plunged 11.4% to a seasonally adjusted annual rate of 569,000.
Even with that sharp decline though, the Commerce Department reports sales were still 0.5% above the year-ago tally of 566,000.
Every region of the country saw declines, led by the West, where sales were down 26.3%, followed by the Midwest (-13.1%), the Northeast (-7.5% and the South (-4.0%).
The median sales price in April, the point ...
More
Influx of international buyers keeps demand high
05/22/2017
|
ConsumerAffairs

By Mark Huffman
Mark Huffman has been a consumer news reporter for ConsumerAffairs ... Read Full Bio→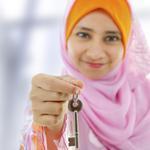 Home sales aren't going up, and from time to time actually go down. So why is the price of the average home still going up?
It's a classic case of supply and demand. There has been no let-up in the demand for homes but the supply is now declining at double digit rates because homeowners aren't selling and home builders aren't building at nearly the same rate as in the past.
And as U.S. consumers are being priced out of the housing market, the National Association of Realt...
More
Sort By