Survey suggests the housing market is far from normal
10/31/2017
|
ConsumerAffairs

By Mark Huffman
Mark Huffman has been a consumer news reporter for ConsumerAffairs ... Read Full Bio→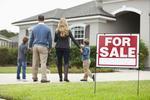 At first glance the U.S. housing market appears to have recovered from the 2008 financial crisis. Home values are up, foreclosures are down, and homes in most markets are selling quickly.
But new research from the National Association of Realtors (NAR) has revealed some trends which show this is not exactly a normal housing market. The first one that stands out is a slight decline in the number of first-time homebuyers, largely made up of millennials.
This group makes up ...
More
Consumers and their families are increasingly choosing to rent in the suburbs
10/19/2017
|
ConsumerAffairs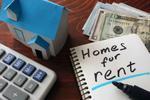 Only a couple of decades ago, renters were typically people in their 20s who lived in dingy apartments in poorly maintained old buildings until they saved enough to buy a place.
Well, as Bob Dylan noted back in the 60s, the times, they are a changin'.
Today's renters are a different breed who want a place offering a convenient, quality lifestyle, a comfortable living space, a place to exercise, and a place to socialize -- all in one package.
A report from RentCafé points t...
More
Sort By