Pending home sales were up 7.4 percent year-over-year
12/31/2019
|
ConsumerAffairs

By Mark Huffman
Mark Huffman has been a consumer news reporter for ConsumerAffairs ... Read Full Bio→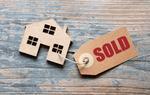 The housing market showed surprising resilience in November, as pending home sales rose 1.2 percent from October and 7.4 percent from November 2018.
Pending home sales reflect sales contracts signed but not yet closed and are considered a leading indicator for housing market activity. The gain was largely driven by strong home sales in the western states.
The housing market has faced increasing headwinds as fewer homes have come on the market and buyers have faced rising ...
More
The number of renters increased faster in the last 10 years than homeowners
12/18/2019
|
ConsumerAffairs

By Mark Huffman
Mark Huffman has been a consumer news reporter for ConsumerAffairs ... Read Full Bio→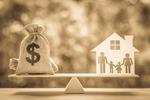 A new report from online real estate marketplace Zillow shows renters spent a combined $4.5 trillion since 2010 to put a roof over their head.
That statistic puts recent changes in the housing market into sharper focus as many prospective buyers can't find homes they like or can afford. As a result, the demand for rental housing has risen, along with rents.
Zillow reports that U.S. renters will have spent more than $512 billion on housing by the time 2019 ends in a couple...
More
Sort By