Nearly half have nothing saved for a down payment
12/10/2018
|
ConsumerAffairs

By Mark Huffman
Mark Huffman has been a consumer news reporter for ConsumerAffairs ... Read Full Bio→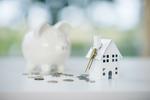 There's a new survey of millennial renters, and it's not good news for the housing market. Apartment List surveyed 6,400 millennial renters about their plans for homeownership. The good news? Most want to purchase a home at some point in the future. The bad news? Most currently lack the financial means to do so. Nearly half admit to having saved nothing for a down payment. It's significant because this younger generation of renters makes up what should be the next w...
More
But sales declines are largely confined to large urban markets
12/03/2018
|
ConsumerAffairs

By Mark Huffman
Mark Huffman has been a consumer news reporter for ConsumerAffairs ... Read Full Bio→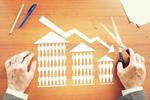 Any way you slice it, the housing market has cooled substantially from its active pace earlier in the year. The latest report from the Commerce Department shows new home sales plunged 8.9 percent in October while the National Association of Realtors (NAR) reports pending home sales – a more forward-looking indicator –  also dropped sharply, falling 2.8 percent.
Pending home sales are the sales contracts that have been signed but not yet closed. Buyers have essentiall...
More
Sort By