Housing prices were mixed
09/26/2016
|
ConsumerAffairs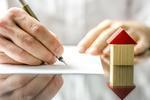 July's big increase in sales of new single-family homes was followed by a sizable decline last month.
The Commerce Department reports sales plunged 7.6% in August to a seasonally adjusted annual rate of 609,000. Even with the decline, sales were 20.6% above the same month a year ago and are running at the fastest clip since January 2008.
As it released its August numbers, the government revised it's July figures to show sales that month ran at a rate of 659,000, 4,000 hig...
More
Zillow reports rents rose 1.7% compared to 5% for home prices
09/23/2016
|
ConsumerAffairs

By Mark Huffman
Mark Huffman has been a consumer news reporter for ConsumerAffairs ... Read Full Bio→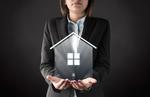 Many Millennials have been caught in a housing squeeze. Unable to buy a home, they've been forced to remain renters. But in the wake of the housing crisis, when demand for rental property skyrocketed, so did rents. And as rents rose year after year, it was harder to get ahead.
However, there's finally some good news. Real estate marketplace Zillow reports rents are still rising, but not as fast as home values are.
In August 2015, rents were up an average of 6% over 2014 l...
More
Sort By