Available homes for sale well below a five month supply
08/24/2016
|
ConsumerAffairs

By Mark Huffman
Mark Huffman has been a consumer news reporter for ConsumerAffairs ... Read Full Bio→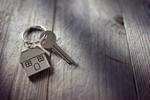 The number of existing homes sold in July fell for the first month since November 2015. It's not that fewer people wanted to buy homes. There were just fewer homes to buy.
The National Association of Realtors (NAR) reports home sales fell in comparison to both June sales and July 2015. Notably, the month-to-month drop was 3.2%.
The homes that were on the market brought higher prices. The median sale price rose 5.3% year-over-year, to $244,100.
"The primary culprit behind t...
More
Contract interest rates were on the rise
08/24/2016
|
ConsumerAffairs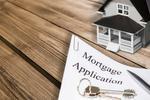 Another drop for mortgage applications.
The weekly survey conducted by the Mortgage Bankers Association shows applications were down 2.1% in the week ending August 19.
The Refinance Index was down 3.0%, dropping the refinance share of mortgage activity to 62.4% of total applications from 62.6% the previous week.
The adjustable-rate mortgage (ARM) share of activity was unchanged at 4.6% of total applications; the FHA share dipped to 8.9% from 9.6% a week earlier; the VA sha...
More
Sort By