Experts say overpriced homes have made renting a better option in many markets
09/11/2019
|
ConsumerAffairs

By Mark Huffman
Mark Huffman has been a consumer news reporter for ConsumerAffairs ... Read Full Bio→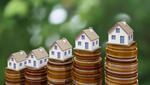 Home prices in major U.S. housing markets have risen so much that one market barometer says it could signal potential distress in the overall housing market.
According to the Beracha, Hardin & Johnson Buy vs. Rent (BH&J) Index, compiled jointly by Florida Atlantic University (FAU) and Florida International University (FIU), 19 of the 23 measured markets are showing the price of housing as well above their long-term pricing trends. 
But the latest index shows the higher pr...
More
A study shows that entry-level educators must spend more than half their income on rent in many markets
08/28/2019
|
ConsumerAffairs

By Mark Huffman
Mark Huffman has been a consumer news reporter for ConsumerAffairs ... Read Full Bio→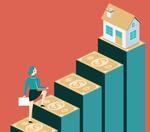 It isn't just the price of homes that is going up -- rents are getting more expensive too, creating hardships for people just beginning a career.
If that career involves teaching, then the burden is even heavier. A new survey from real estate marketplace Zillow shows new teachers are having to spend more than half of their salaries to rent a home in 19 of the nation's 50 largest metro areas. That's a huge problem because personal finance experts advise consumers not to a...
More
Sort By