It's harder to save for a down payment and compete with investors
06/26/2017
|
ConsumerAffairs

By Mark Huffman
Mark Huffman has been a consumer news reporter for ConsumerAffairs ... Read Full Bio→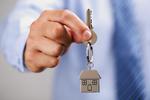 First-time homebuyers are finally making up a significant part of the housing market, but they are facing difficulty on several fronts.
A survey by the Michigan State Housing Development Authority (MSHDA) quizzed Michigan consumers with annual household incomes between $50,000 and $125,000. It found many wanted to buy a home but more than half – 55% – expressed concerns about being able to come up with the down payment.
Nearly a third also expressed concern that they woul...
More
Prices were on the rise as well
06/23/2017
|
ConsumerAffairs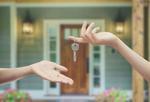 After April's sharp decline, the Commerce Department reports sales of new single-family houses rose 2.9% in May to a seasonally adjusted annual rate of 610,000 -- 8.9% above the same time a year ago. 
In addition, the government revised its April estimate higher to show homes sold at a rate of 593,000 instead of the 569,000 initially reported. 
The median sales price of new houses sold in May 2017 -- the point at which half the houses sold for more and half for less -- wa...
More
Sort By