Experts see continued growth in the sector
01/16/2017
|
ConsumerAffairs

By James Limbach
A Washington, D.C., reporter for more than 30 years ... Read Full Bio→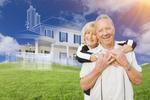 Industry experts attending the National Association of Home Builders (NAHB) International Builders' Show in Orlando, Fla., expect the 55+ housing market will continuing growing in the years ahead.
"We know, anecdotally, over the past few years that the 55+ housing market has been growing and is likely to continue to grow for the next decade, and now we have new numbers that back that up," said Paul Emrath, NAHB's vice president of survey and housing policy research. "The...
More
Rising home values have left just 2.2 million homeowners with negative equity
01/11/2017
|
ConsumerAffairs

By Mark Huffman
Mark Huffman has been a consumer news reporter for ConsumerAffairs ... Read Full Bio→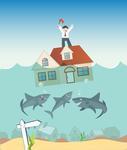 Rising home prices in the second half of 2016 have helped more homeowners get back to a positive equity situation, according to a report from Black Knight Financial Services.
As of the end of November, the company says one million homeowners who were previously underwater now owe less on their mortgages than their homes are worth. Other homeowners who were barely above the break-even point in the past now have tappable equity.
"The negative equity situation has improved s...
More
Sort By