Homebuilders aren't increasing the supply of available homes
10/17/2018
|
ConsumerAffairs

By Mark Huffman
Mark Huffman has been a consumer news reporter for ConsumerAffairs ... Read Full Bio→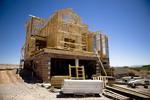 Would-be homebuyers hoping for an increase in housing inventory found little to cheer in the latest Commerce Department report on housing starts.
The number of new homes that began construction last month fell 5.3 percent from an already low number in September 2017. Housing starts were down 4.1 percent in August.
The lack of new construction matters to people hoping to buy a home. With fewer current homeowners putting out "for sale" signs, new construction is needed to m...
More
Rising prices and mortgage rates are taking a toll
10/15/2018
|
ConsumerAffairs

By Mark Huffman
Mark Huffman has been a consumer news reporter for ConsumerAffairs ... Read Full Bio→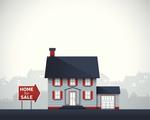 If you're putting your home on the market, you may need to adjust your strategy for a quick sale near your asking price. A new report from real estate brokerage Redfin documents a slowdown from the spring's red-hot real estate market, especially in cities with homes valued above the median price. The report says buyers are not rushing in to make offers the way they did a few months ago. For example, Seattle and San Jose, California -- two of the hottest markets in t...
More
Sort By