The decline is the fourth in as many weeks
10/11/2017
|
ConsumerAffairs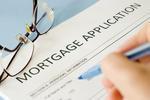 Applications for mortgages continue to fall.
Data from the Mortgage Bankers Association show applications were down for a fourth consecutive week in the week ending October 6 -- declining 2.1 percent.
The seasonally adjusted Purchase Index dipped 0.1 percent from a week earlier, while the Refinance Index was down 4 percent. Those factors pushed the refinance share of mortgage activity down 1.1 percent to 49.0 percent of total applications.
The adjustable-rate mortgage (ARM...
More
NerdWallet study also finds confusion about how much money is required
10/11/2017
|
ConsumerAffairs

By Mark Huffman
Mark Huffman has been a consumer news reporter for ConsumerAffairs ... Read Full Bio→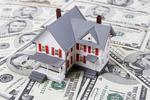 Millennials, like other generations before them, typically want to buy a home and plan to do so, according to a study by personal finance site NerdWallet.
Even though millennials as a group are thought to be burdened by crushing student loan debt, the study found a greater percentage of them plan to purchase a home than gen X and baby boomer consumers.
The biggest obstacle millennials face is saving for a down payment, but the study suggests a lack of information about do...
More
Sort By