Contract interest rates drop to five-month low
04/19/2017
|
ConsumerAffairs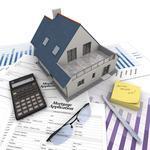 After posting a modest gain a week earlier, applications for mortgages have again moved lower.
The Mortgage Bankers Association reports applications fell 1.8% in the week ending April 14. The results do not include an adjustment for the Good Friday holiday.
The Refinance Index inched up 0.2%, with the refinance share of mortgage activity rising to 42.4% of total applications from 41.6% a week earlier.
The FHA share of total applications moved to 11.0% from 10.7% the week b...
More
The outlook for the months ahead is mixed
04/18/2017
|
ConsumerAffairs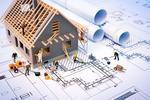 The building of new homes took a hit in March after bumping higher the month before.
The Commerce Department reports housing starts fell 6.8% last month to a seasonally adjusted annual rate of 1,215,000. The February rate was revised was revised up to 1.303 million from 1.288 million.
Even with the decline, the march rate of construction is up 9.2% from the same period a year ago.
Groundbreaking for single-family houses was down 6.2% to a rate of 821,000. Construction of a...
More
Sort By