But it all depends on a lot of other factors
08/23/2019
|
ConsumerAffairs

By Mark Huffman
Mark Huffman has been a consumer news reporter for ConsumerAffairs ... Read Full Bio→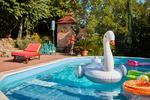 It's long been an article of faith in real estate circles that adding a swimming pool to your home does little to raise its value. But a new study from LendingTree calls that assumption into question.
The study looked at property values in the 50 largest U.S. housing markets, separating homes with pools from those without one. It found the median home with a pool is valued at $469,187 and the median home without a pool is valued at $305,152.
That works out to a 54 percent...
More
But a severe shortage of entry-level homes is keeping many consumers on the sidelines
08/22/2019
|
ConsumerAffairs

By Mark Huffman
Mark Huffman has been a consumer news reporter for ConsumerAffairs ... Read Full Bio→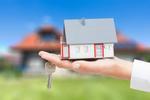 The sputtering real estate market showed new signs of life in July as sales of existing homes rose 2.5 percent from the month before. Year-over-year sales also increased but less dramatically, rising 0.6 percent from July 2018.
Home sales slowed down in the first half of 2019 as mortgage rates increased last year and home prices kept rising, pricing a growing number of would-be buyers out of the market. But  Lawrence Yun, NAR's chief economist, says conditions for buyers...
More
Sort By