Mortgage rates are still low but so is the inventory of available homes
01/22/2020
|
ConsumerAffairs

By Mark Huffman
Mark Huffman has been a consumer news reporter for ConsumerAffairs ... Read Full Bio→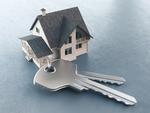 Consumers hoping to purchase a home in 2020 may find the task more difficult than they thought. Despite predictions that more homes would come onto the market, Zillow reports that the inventory of available homes hit a seven-year low in December.
Actually, it might be longer than that since Zillow didn't start collecting inventory data until 2013. For all practical purposes, inventory could be at an all-time low.
As we reported 11 months ago, there was growing optimism th...
More
Pending home sales were up 7.4 percent year-over-year
12/31/2019
|
ConsumerAffairs

By Mark Huffman
Mark Huffman has been a consumer news reporter for ConsumerAffairs ... Read Full Bio→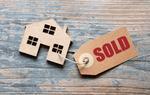 The housing market showed surprising resilience in November, as pending home sales rose 1.2 percent from October and 7.4 percent from November 2018.
Pending home sales reflect sales contracts signed but not yet closed and are considered a leading indicator for housing market activity. The gain was largely driven by strong home sales in the western states.
The housing market has faced increasing headwinds as fewer homes have come on the market and buyers have faced rising ...
More
Sort By