Initial jobless claims head higher
03/23/2017
|
ConsumerAffairs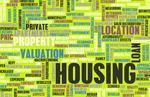 The Commerce Department reports sales of single-family houses were at a seasonally adjusted annual rate of 592,000 last month -- 6.1% above January and up 12.8% from February of last year.
At the same time, the government revised its January report to show sales at a rate of 558,000, versus the 555,000 initially reported.
"February's increase in new home sales is consistent with builders' growing confidence in the housing market," said National Association of Home Builders...
More
Salt Lake City, Miami, and Orlando rank in the top three
03/22/2017
|
ConsumerAffairs

By Sarah D. Young
Sarah D. Young has been a columnist for a blog ... Read Full Bio→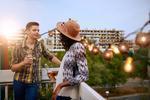 Millennials may increasingly be settling down in the suburbs, but a new report finds several major U.S. cities have also caught the attention of those between the ages of 25 and 34.
According to research from Realtor.com, the top cities for Millennials are Salt Lake City, Miami, Orlando, Seattle, Houston, Los Angeles, Buffalo, Albany, San Francisco, and San Jose.
To come up with its ranking, the online real estate website analyzed the 60 largest markets in the U.S. and co...
More
Sort By