The government has several ideas in the hopper, but there's no consensus solution for now
06/25/2019
|
ConsumerAffairs

By Gary Guthrie
Gary Guthrie covers technology and travel for the ConsumerAffairs news ... Read Full Bio→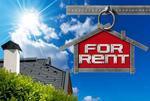 The latest National Low Income Housing Coalition's (NLIHC) "Out of Reach" study shows that the gap between a renter's take-home pay and the cost of renting continues to widen. For many low-wage workers and low-income renters, things have gotten so bad that renting has become unattainable in some areas.
The report's key metric, the Housing Wage -- an estimate of the hourly wage a full-time worker must earn to afford a rental home at fair market rent without spending more ...
More
Experts say affordability and inventory continue to hold buyers back
06/24/2019
|
ConsumerAffairs

By Mark Huffman
Mark Huffman has been a consumer news reporter for ConsumerAffairs ... Read Full Bio→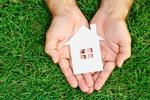 The spring home-buying season has gotten off to a slow start in 2019, but it appeared to gain a little traction in May. Sales of existing homes rose for the first time in two months, according to the National Association of Realtors (NAR).
Sales closing in May rose 2.5 percent from April's lackluster showing, but figures were down 1.1 percent from May 2018. The increase was likely spurred by pent-up demand from the two previous months, as well as another factor working i...
More
Sort By