There was an increase in contracts signed but a slowdown in new construction
02/28/2019
|
ConsumerAffairs

By Mark Huffman
Mark Huffman has been a consumer news reporter for ConsumerAffairs ... Read Full Bio→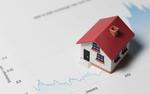 A leading indicator for the housing market showed new signs of life in January as pending home sales rebounded sharply after months of declines.
Pending sales reflect sales contracts signed but not yet closed. In a home sale transaction, it typically takes 30 to 60 days for the sale to close and be recorded as an existing home sale. Existing home sales closing in January were down 1.2 percent.
January's pending sales, meanwhile, increased 4.6 percent from December, accord...
More
SB 608 is intended to protect renters from exploitation during the state's housing crisis
02/27/2019
|
ConsumerAffairs

By Sarah D. Young
Sarah D. Young has been a columnist for a blog ... Read Full Bio→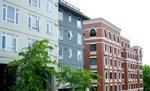 On Tuesday, the Oregon Legislature passed the nation's first statewide rent control policy. Senate Bill 608, which passed by a vote of 35-25, caps rent increases at 7 percent (plus inflation) annually and places new limits on landlords' ability to evict tenants.
Under the measure, landlords are prohibited from terminating month-to-month leases without cause after the first year of occupancy, and rent increases are limited to once per year. Landlords must also have a gov...
More
Sort By