Occupied homes sell for $11,000 more on average
05/21/2019
|
ConsumerAffairs

By Mark Huffman
Mark Huffman has been a consumer news reporter for ConsumerAffairs ... Read Full Bio→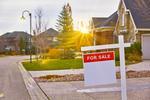 Homes sell faster than they did three years ago, but an industry analysis suggests there is a way to give your home an edge: don't move out until you have a contract.
Researchers at Redfin, a real estate brokerage, analyzed home sales from 2018 and discovered that furnished homes not only sold faster than vacant ones but sold for more money. The analysis compared the sale price and time spent on the market for homes that were listed as vacant and those that weren't.
Occup...
More
Negative equity increased from 8.8 percent to 9.1 percent
05/10/2019
|
ConsumerAffairs

By Mark Huffman
Mark Huffman has been a consumer news reporter for ConsumerAffairs ... Read Full Bio→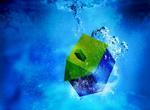 A new housing market report contains a troubling statistic, showing the number of seriously underwater U.S. homeowners -- those owing more than their home is worth -- moved higher in the first quarter.
The increase was not insignificant. ATTOM Data Solutions reports that more than 5.2 million homes were seriously underwater at the end of the first quarter. That's defined as homes where the loans secured by the property were at least 25 percent more than the home's value....
More
Sort By