But most of the gains were confined to one region
06/26/2018
|
ConsumerAffairs

By Mark Huffman
Mark Huffman has been a consumer news reporter for ConsumerAffairs ... Read Full Bio→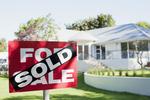 Sales of new single-family houses rose sharply in May, an encouraging sign for the housing market as it continues to be plagued by a lower-than-normal inventory of available homes.
In its monthly report, the U.S. Census Bureau said new home sales occurred at a seasonally adjusted annual rate of 689,000. That's up 6.7 percent from April and is 14 percent higher than May 2017.
The median sales price of new houses sold in May was $313,000, the lowest since April 2017. It sug...
More
In the first quarter, home affordability was the worst in a decade
06/21/2018
|
ConsumerAffairs

By Mark Huffman
Mark Huffman has been a consumer news reporter for ConsumerAffairs ... Read Full Bio→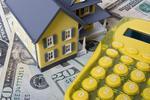 Sales of existing homes fell again in May, dropping 0.4 percent from April, which was lower than March's sales.
Existing home sales are now down 3.0 percent from May 2017 and have fallen year-over-year for three straight months, according to the latest data from the National Association of Realtors (NAR).
NAR's chief economist, Lawrence Yun, says a strong economy and low unemployment rate should translate into robust home sales. Home sales are down, he says, for a number ...
More
Sort By