Thanks to the new tax law, tax breaks are less important
02/09/2018
|
ConsumerAffairs

By Mark Huffman
Mark Huffman has been a consumer news reporter for ConsumerAffairs ... Read Full Bio→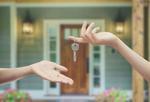 It may only be February, but the spring home buying season is getting underway. If you're trying to sell your home this year, it may be helpful to understand who is doing the buying and why.
It can no longer be assumed that homebuyers are motivated by tax reasons. The tax breaks for homeownership aren't nearly what they once were, thanks to the new tax law passed in December.
The National Association of Realtors (NAR), a group with a big stake in consumers continuing to p...
More
Millennials bucked the trend of rising prices and declining inventory
01/31/2018
|
ConsumerAffairs

By Mark Huffman
Mark Huffman has been a consumer news reporter for ConsumerAffairs ... Read Full Bio→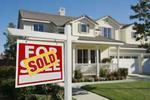 A government report shows that despite rising prices and declining available homes, Americans are finding ways to purchase a home of their own.
The Census Bureau reports the percentage of Americans who own a home rose to 64.2 percent in the fourth quarter of last year from 63.7 percent a year earlier. It's the first rise in more than a decade.
The report also shows that millennials, for the most part, are driving the home-buying trend. To do so, they have faced rising ren...
More
Sort By