The number rose 19 percent from 2001 to 2015
04/20/2018
|
ConsumerAffairs

By Mark Huffman
Mark Huffman has been a consumer news reporter for ConsumerAffairs ... Read Full Bio→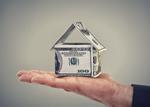 Since the financial crisis of 2008, and the resulting housing market crash, fewer American families have been able to purchase homes.
A report by The Pew Charitable Trusts finds that has meant more families are today carrying an increasingly heavy rent burden. Rent-burdened households are those spending 30 percent or more of their monthly income on rent.
The Pew researchers say these families are slower to transition to homeownership and are more financially fragile than ...
More
Entry level homes are older, smaller, and more expensive
03/23/2018
|
ConsumerAffairs

By Mark Huffman
Mark Huffman has been a consumer news reporter for ConsumerAffairs ... Read Full Bio→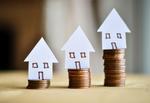 The number of homes for sale rose in the first quarter for the first time in years, according to real estate marketplace Trulia. But it's not good news for first-time homebuyers.
The increase in housing inventory -- a gain of 3.3 percent -- was due only to the supply of premium homes rising by more than 13 percent. Buyers looking for an entry-level home still have fewer to choose from, and those that are on the market are a lot more expensive than last year.
The Trulia In...
More
Sort By