Negative equity increased from 8.8 percent to 9.1 percent
05/10/2019
|
ConsumerAffairs

By Mark Huffman
Mark Huffman has been a consumer news reporter for ConsumerAffairs ... Read Full Bio→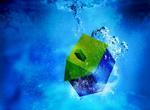 A new housing market report contains a troubling statistic, showing the number of seriously underwater U.S. homeowners -- those owing more than their home is worth -- moved higher in the first quarter.
The increase was not insignificant. ATTOM Data Solutions reports that more than 5.2 million homes were seriously underwater at the end of the first quarter. That's defined as homes where the loans secured by the property were at least 25 percent more than the home's value....
More
Home prices continued their climb in February, but at a slower pace
05/01/2019
|
ConsumerAffairs

By Mark Huffman
Mark Huffman has been a consumer news reporter for ConsumerAffairs ... Read Full Bio→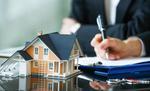 After a slow start, the spring homebuying season is gaining momentum -- and so are home prices.
The National Association of Realtors (NAR) reports pending home sales rose 3.8 percent in March from February. Pending home sales measure contracts that were signed but not yet closed.
At the same time, the S&P CoreLogic Case-Shiller Indices showed home prices increased year-over-year in February, but the rate of increase continues to slow down.
The spring homebuying season is o...
More
Sort By