Consumers and their families are increasingly choosing to rent in the suburbs
10/19/2017
|
ConsumerAffairs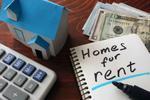 Only a couple of decades ago, renters were typically people in their 20s who lived in dingy apartments in poorly maintained old buildings until they saved enough to buy a place.
Well, as Bob Dylan noted back in the 60s, the times, they are a changin'.
Today's renters are a different breed who want a place offering a convenient, quality lifestyle, a comfortable living space, a place to exercise, and a place to socialize -- all in one package.
A report from RentCafé points t...
More
The outlook for the months ahead is not all that bright
10/18/2017
|
ConsumerAffairs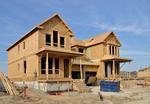 Consumers looking to buy a new home in the next few months will likely find a dwindling selection to choose from.
The Commerce Department reports construction of privately-owned houses fell 4.7 percent in September to a seasonally adjusted annual rate of 1,127,000. However, even with that decline, the annual rate of housing starts is 6.1 percent above the same month a year ago.
A closer look at the report shows ground-breaking for single-family homes was down 4.6 percent ...
More
Sort By