Both home buyers and renters are feeling the pain
08/17/2017
|
ConsumerAffairs

By Mark Huffman
Mark Huffman has been a consumer news reporter for ConsumerAffairs ... Read Full Bio→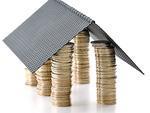 Economists tell us that inflation is low and has been for sometime. Officially, that's true.
When you look at the things that go into the Consumer Price Index, prices aren't going up much at all. But an index is an average, and low prices for some things can offset high prices for others. If you happen to need the high-priced stuff, inflation might not seem so low.
Housing is a case in point. Unless you live under a bridge, chances are you are paying more to put a roof ov...
More
The outlook for future construction dimmed as well
08/16/2017
|
ConsumerAffairs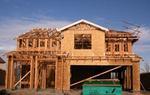 A decline in construction of single-family homes and multi-unit buildings sent overall housing starts lower in July.
The Commerce Department reports ground-breakings fell 4.8% last month to a seasonally adjusted annual rate of 1,155,000. As it released the July figures, the government revised its June estimate downward to 1,213,000 from the initially reported 1,215,00.
Construction of single family homes slipped 0.5% last month to a rate of 856,000. Starts on buildings wi...
More
Sort By