The reason may have changed but the challenge is still the same
05/24/2017
|
ConsumerAffairs

By Mark Huffman
Mark Huffman has been a consumer news reporter for ConsumerAffairs ... Read Full Bio→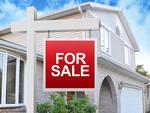 What a difference a few years can make, especially in real estate.
In 2009, just eight short years ago, the market was flooded with homes for sale. There were lots of foreclosures as millions of people lost their homes in the wake of the financial crisis.
At the same time, there were fewer buyers for those homes because a) it was harder to qualify for a mortgage and b) consumers were frightened by the market's collapse and reluctant to move. So the inventory of homes pile...
More
But when they went, they went fast
05/24/2017
|
ConsumerAffairs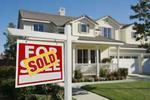 Sales of existing homes fell last month, due party to low supply.
The National Association of Realtors (NAR) reports previously-owned home sales, including single-family homes, townhomes, condominiums and co-ops, were at a seasonally adjusted annual rate of 5.57 million.
That's a drop of 2.3% from March's downwardly revised level 5.70 million. Even with the drop, sales were up 1.6% from the same time a year ago -- the fourth highest pace over the past year.
"Last month's d...
More
Sort By