August sales declined in three of the four U.S. geographic regions
09/26/2017
|
ConsumerAffairs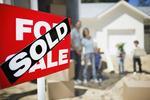 The Commerce Department reports sales of new single-family houses fell 3.4 percent last month to a seasonally adjusted annual rate of 560,000. On a positive note, the government revised its estimate of sales in July to an annual rate of 580,000 instead of the 571,000 initial reported.
Nonetheless, the August sales pace is down 1.2 percent from the same period a year ago. Sales fell in all U.S. regions except the Midwest where they were flat. The sharpest decline was in th...
More
Rising prices and low inventory are blamed
09/20/2017
|
ConsumerAffairs

By Christopher Maynard
Christopher Maynard is a New York-based writer and editor who ... Read Full Bio→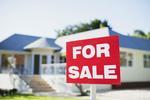 Once again -- for the fourth time in five months -- sales of existing homes are headed lower.
The National Association of Realtors (NAR) reports previously-owned home sales -- completed transactions that include single-family homes, townhomes, condominiums, and co-ops -- fell 1.7% in August to a seasonally adjusted annual rate of 5.35 million. Even with that decline, sales were 0.2% above the same time a year ago.
Despite what the NAR calls "a solid level of demand for bu...
More
Sort By