But buyers may have increasing leverage in some popular markets
11/05/2018
|
ConsumerAffairs

By Mark Huffman
Mark Huffman has been a consumer news reporter for ConsumerAffairs ... Read Full Bio→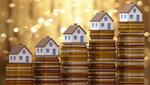 It's been a mixed year so far for both home buyers and sellers. Prices continue to rise, along with mortgage rates, but homes aren't selling nearly as quickly as they did a year ago.
So what does 2019 hold in store? More of the same, according to the latest forecast from the National Association of Realtors (NAR).
In a presentation at NAR's 2018 REALTORS Conference and Expo, NAR's chief economist Lawrence Yun said sales have slowed because fewer homes are on the market. B...
More
A National Association of Realtors report shows student loans are a major drag
10/30/2018
|
ConsumerAffairs

By Mark Huffman
Mark Huffman has been a consumer news reporter for ConsumerAffairs ... Read Full Bio→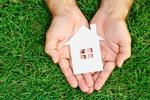 Single women continue to make up a significant segment of home buyers, but lately there have been fewer consumers buying their first home.
Those are two major housing trends that emerged in the National Association of Realtors' (NAR) annual Profile of Home Buyers and Sellers.
Single women made up 18 percent of home buyers during the study period, the same as last year. That group was the second-largest segment of the market, right behind married couples.
But the percentage...
More
Sort By