The previous month's reading was lower than first reported
01/19/2017
|
ConsumerAffairs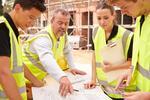 A slight slip in January in the confidence of builders in the market for newly-built single-family homes.
According to the National Association of Home Builders (NAHB/Wells Fargo Housing Market Index (HMI), the confidence level was down two points to a level of 67. At the same time, the December HMI was downgraded one point.
Nonetheless, there seems to be a lot of optimism regarding the year ahead.
"Builders begin the year optimistic that a new Congress and administration ...
More
Contract interest rates were mostly lower
01/18/2017
|
ConsumerAffairs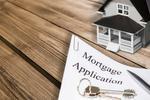 Applications for mortgages are up for the second week in a row, rising 0.8% during the weekend ending January 13. The Mortgage Bankers Association's Weekly Mortgage Applications Survey includes an adjustment for the New Year's holiday.
The Refinance Index shot up 7% from the previous week, pushing the refinance share of mortgage activity to 53.0% of total applications from 51.2% the previous week.
The adjustable-rate mortgage (ARM) share of activity was 5.7% of total appl...
More
Sort By