The outlook for the months ahead is not all that bright
10/18/2017
|
ConsumerAffairs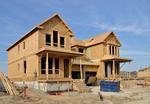 Consumers looking to buy a new home in the next few months will likely find a dwindling selection to choose from.
The Commerce Department reports construction of privately-owned houses fell 4.7 percent in September to a seasonally adjusted annual rate of 1,127,000. However, even with that decline, the annual rate of housing starts is 6.1 percent above the same month a year ago.
A closer look at the report shows ground-breaking for single-family homes was down 4.6 percent ...
More
The increase is the first in five weeks
10/18/2017
|
ConsumerAffairs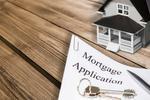 After falling for four weeks in a row, mortgage applications are headed higher.
According to the latest survey from the Mortgage Bankers Association, applications rose 3.6 percent in the week ending October 13, including an adjustment for the Columbus Day holiday.
The Market Composite Index, a measure of mortgage loan application volume, increased 3.6 percent on a seasonally adjusted basis from one week earlier. On an unadjusted basis, the Index decreased 7 percent compar...
More
Sort By