The typical renter may apply for three apartments before finding one
02/12/2020
|
ConsumerAffairs

By Mark Huffman
Mark Huffman has been a consumer news reporter for ConsumerAffairs ... Read Full Bio→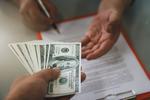 Renting or purchasing a home continues to get more expensive, but the cost of moving into a rental is higher if you are young or part of a minority, according to a new study from real estate marketplace Zillow.
Almost all rentals require tenants to pay a security deposit before moving in, and that's pretty much the same for everyone. Where the distinction occurs is when a landlord requires an application fee.
The Zillow study found younger renters, along with racial minor...
More
There are a far fewer homes for sale now than there was a year ago
02/11/2020
|
ConsumerAffairs

By Mark Huffman
Mark Huffman has been a consumer news reporter for ConsumerAffairs ... Read Full Bio→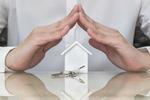 A new housing crisis could be brewing, but this one would be a lot different from the one that nearly brought down the world economy more than a decade ago.
In 2008, the housing market crashed because there was a glut of foreclosed homes coming on the market. The problem this time is that there aren't enough houses for sale, a situation that is likely to raise home prices and rents and make it harder for consumers to buy a home.
Real estate marketplace realtor.com reports...
More
Sort By