A brokerage firm reports that aging-in-place may be driving the trend
11/05/2019
|
ConsumerAffairs

By Mark Huffman
Mark Huffman has been a consumer news reporter for ConsumerAffairs ... Read Full Bio→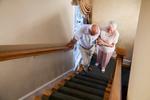 Homeowners are staying in their homes a lot longer than they used to, and aging-in-place may be driving the trend, according to a new report from real estate brokerage company Redfin.
In 2010, the typical homeowner spent eight years in their home before moving on. Nine years later, the Redfin report found that the average homeowner was staying 13 years in one place. The measure of time spent in the median home went up in all 55 metros Redfin studied.
Homeowners have incre...
More
Industry experts say a lack of inventory continues to depress sales
10/23/2019
|
ConsumerAffairs

By Mark Huffman
Mark Huffman has been a consumer news reporter for ConsumerAffairs ... Read Full Bio→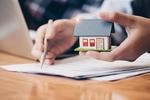 Despite a drop in interest rates, the U.S. housing market faltered in September, with existing home sales falling 2.2 percent. The previous two months had shown increases in sales, according to the National Association of Realtors (NAR).
Compared to September 2018, when mortgage rates were much higher, sales were up a healthy 3.9 percent. NAR's chief economist Lawrence Yun says robust sales in July and August have reduced the level of available homes for sale.
"We must co...
More
Sort By