The U-Haul annual report of one-way truck rentals declares Madison, Wisconsin to be the top destination
01/23/2017
|
ConsumerAffairs

By Mark Huffman
Mark Huffman has been a consumer news reporter for ConsumerAffairs ... Read Full Bio→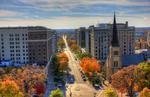 Forget the sunbelt. U-Haul says its annual survey of American migration trends finds consumers are more likely to be moving to Madison, Wis., than any other American city.
Madison, home to the University of Wisconsin and the World Dairy Expo, rose three spots from 2015's rankings. Austin, Tex., and Boise, Idaho are second and third on the list.
The rankings aren't figured on the sheer number of rentals. Large cities would always have the advantage over smaller ones.
Rather...
More
Jobless claims post solid weekly drop
01/19/2017
|
ConsumerAffairs

By James Limbach
A Washington, D.C., reporter for more than 30 years ... Read Full Bio→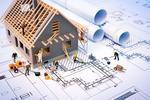 Developers were building new homes at a seasonally adjusted annual rate of 1,226,000 in December -- up 11.3% from November and 5.7% above the December 2015 rate.
The Commerce Department reports the increase was due to the advance of 53.9% in the construction of apartment buildings. Single-family housing starts were down 4.0%.
For all of 2016, an estimated 1,166,400 housing units were started , 4.9% more than during the prior year.
The report, said National Association of Ho...
More
Sort By