It's bad news if you're trying to purchase a home
02/22/2018
|
ConsumerAffairs

By Mark Huffman
Mark Huffman has been a consumer news reporter for ConsumerAffairs ... Read Full Bio→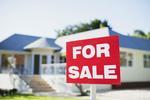 Sales of existing homes suffered their biggest drop in three years in January, but the news was bad for consumers trying to buy homes, not those trying to sell them.
In short, the 3.2 percent decline in home sale transactions from December, and the 4.8 percent drop from January 2017, was not caused by a lack of demand from buyers but a lack of available homes from sellers.
Lawrence Yun, the National Association of Realtors' chief economist, says the drop in sales highligh...
More
A survey shows millennials are the most likely to go over their housing budgets
02/20/2018
|
ConsumerAffairs

By Mark Huffman
Mark Huffman has been a consumer news reporter for ConsumerAffairs ... Read Full Bio→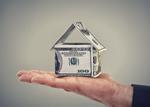 Housing costs have risen sharply in the last decade, especially in expensive markets like New York City.
A new report from StreetEasy, a division of real estate marketplace Zillow, shows New Yorkers now pay 1.3 times more for housing in absolute terms than average Americans. To meet these high prices, 31 percent of New Yorkers must go over their initial budgets, whether buying or renting.
However, homeowners are more likely to overspend, with 37 percent exceeding their in...
More
Sort By