Salt Lake City, Miami, and Orlando rank in the top three
03/22/2017
|
ConsumerAffairs

By Sarah D. Young
Sarah D. Young has been a columnist for a blog ... Read Full Bio→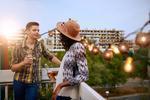 Millennials may increasingly be settling down in the suburbs, but a new report finds several major U.S. cities have also caught the attention of those between the ages of 25 and 34.
According to research from Realtor.com, the top cities for Millennials are Salt Lake City, Miami, Orlando, Seattle, Houston, Los Angeles, Buffalo, Albany, San Francisco, and San Jose.
To come up with its ranking, the online real estate website analyzed the 60 largest markets in the U.S. and co...
More
Lack of homes putting upward pressure on prices
03/22/2017
|
ConsumerAffairs

By Mark Huffman
Mark Huffman has been a consumer news reporter for ConsumerAffairs ... Read Full Bio→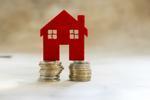 Real estate marketplace Trulia has confirmed what most would-be home buyers have long known. There just aren't that many homes for sale these days.
Trulia's quarterly Inventory and Price Watch found home values gained the most since 2012, but buyers are facing an increasingly tight supply of homes on the market. In the first three months of this year, Trulia says national housing inventory fell to a record low.
The number of homes for sale fell for the eighth consecutive ...
More
Sort By