First-time buyers were a major factor
10/20/2016
|
ConsumerAffairs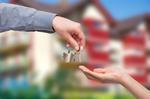 After declining a month earlier, sales of previously-owned homes bounced back in September, thanks to the entry into the market of large numbers of first-time buyers.
According to figures released by the National Association of Realtors (NAR), total existing-home sales -- completed transactions that include single-family homes, townhomes, condominiums, and co-ops -- rose 3.2% last month to a seasonally adjusted annual rate of 5.47 million.
The advance pushed sales to thei...
More
Permits for future construction were on the rise
10/19/2016
|
ConsumerAffairs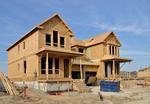 September was a tough month for construction of new homes, but a closer look at the numbers explains why.
The Commerce Department reports developers broke ground on homes at a seasonally adjusted annual rate of 1,047,000 last month -- down 9.0% from the previous month and nearly 12% below the September 2015 rate.
However, the devil is in the details. Single-family housing starts in September were up 8.1% from August at a rate of 783,000. The decline was seen in buildings ...
More
Sort By