Find the Best Plumbers in Austin, TX

Top 10 Austin Plumbing Companies

Roto-Rooter
Read 656 Reviews

Founded in 1935, Roto-Rooter is the largest provider of plumbing and drain-cleaning services in the United States. It operates around 100 company-owned branches and approximately 500 franchises across North America.

Benjamin Franklin Plumbing
Read 6 Reviews

Provides skilled plumbers for emergency service, 24/7. Backed with a 100% satisfaction guarantee as well as an on-time guarantee. Franchise operation for fast response and knowledge of local plumbing issues.

ABC Home & Commercial Services Austin
Read Author Review

Provides a one-year guarantee on parts and labor. Offers a customer comfort guarantee. All work supervised by a licensed master plumber.

Blue Dragon Plumbing
Read Author Review

Licensed, bonded and insured. No truck charge, overtime fees or survey costs within city limits. Offers discounts for senior citizens and military personnel. Spanish-speaking representatives available.

Clarke Kent Plumbing
Read Author Review

Employs plumbers trained in the latest technologies from major manufacturers. Diagnoses residential and commercial plumbing problems. Provides 24/7 emergency service.

Daniel's Plumbing and Air Conditioning
Read Author Review

Gives priority service to homes with infants and elderly residents. Offers one- to 12-year warranties for repairs and installations. Honors pricing given in initial quote and provides options for financing.

Fox Service Company Plumbing
Read Author Review

Provides a one-year warranty on parts and labor. Handles leak detection, drain and sewer repairs and whole-house repiping. Available for same-day and 24/7 service. Offers coupons on website.

Plumb Masters Inc.
Read Author Review

Focuses on green plumbing to save customers energy, water and money. Provides 24/7 emergency plumbing and annual maintenance for essential plumbing systems. Employs licensed and background-checked technicians.

Radiant Plumbing
Read Author Review

Provides leak detection services for challenging slab leaks and unexposed leaks. Uses spot repairs for minimal disruption. Offers 24/7 emergency services. Coupons on website.

Wilson Plumbing
Read Author Review

Specializes in slab leaks, drain replacements and new construction and remodeling projects. Offers whole-house graywater recycling service. Combines in-depth knowledge of plumbing with the latest technology.

How to choose a reliable Austin plumber
There are nearly 60,000 licensed plumbers in Texas. To find the right plumber for your home, start by reading online reviews and talking with friends and neighbors. Austin-area realtors are also a good source of referrals — they often keep lists of reliable, quick-response plumbers.
Unless it's an emergency, it's a good idea to interview at least three plumbers and ask for:
References from recent customers
Written estimates for work to be done
Payment options and schedule
Proof the plumber is licensed and insured
Why is it important to hire a licensed plumber in Austin?
When comparing plumbers, it's essential to make sure any company you hire is licensed and insured. Licensed plumbers have extensive knowledge about plumbing codes and regulations in Austin, Cedar Park, Georgetown, Pflugerville, San Marcos and other local communities. They are also fully qualified to install and repair a wide variety of plumbing systems in your home.
In Austin, plumbing license requirements are set by the Texas State Board of Plumbing Examiners. Plumbers also must register with the City of Austin. Many workers in the area are journeyman plumbers, a classification one step below master plumber.
Plumbers with a journey or master plumber license can service, repair, install, change and renovate plumbing. To check on a plumber's license status, visit the Texas State Board of Plumbing Examiners website. 
Does plumbing work require a permit in Austin?
A local licensed plumber in Austin will let you know if you need a plumbing permit from the City of Austin Development Services Department. In Austin, permits are usually not required for repairing leaks, clearing stoppages or replacing fixtures. In other cases, a plumbing trade permit is necessary. Understand that when you use a plumber in Austin, they are responsible for obtaining any required permits. Don't work with a contractor that asks you to obtain a permit yourself.
How to know if you have a water leak in Austin
If you have a water leak, it's essential to find and resolve it quickly. Every passing moment wastes water and money, and leaks can cause mold damage or other problems. When you do find a leak, call a licensed Austin plumbing company to ensure the leak is repaired correctly. While inspecting a leak, a plumber may also find related problems.
Some telltale signs of a leak include dripping taps, unexplained puddles and rising water bills. However, some leaks are not as obvious and develop in walls, floors or service lines. Nearly half of all homes in the U.S. currently have a plumbing leak. Because most homes in Austin do not have crawl spaces or basements, houses in the area are more likely to have a hidden pipe leak beneath a concrete foundation.
How to use your water meter to check for suspected leaks:
Stop using all water inside and outside your home
Locate your water meter
Take a reading at the meter
After 30 minutes, recheck the meter
If the dial continues to move and the reading changes, you may have a leak. Contact a licensed plumber to diagnose the source of the water leak and make the necessary repairs.
Thank you, you have successfully subscribed to our newsletter!
We value your privacy. Unsubscribe easily.
Austin plumbing company information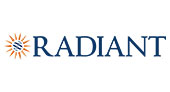 Radiant Plumbing & Air Conditioning prides itself on having a specialized leak detection team. Technicians use the latest technologies to diagnose and fix leaks quickly without tearing up your floors. The company has several master plumbers on staff, and its technicians have extensive experience in repairing and installing pipes, drains, water heaters and water softening systems.
Service area: Austin, Cedar Park, Lakeway and Round Rock
Address: 901 Reinli St., Austin, TX 78751
Phone: (512) 263-9988
Hours: 24/7
Website: radiantplumbing.com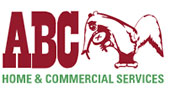 ABC Home & Commercial Services plumbers handle the repair, installation and maintenance of any type of plumbing equipment. All technicians operate under the supervision of a licensed master plumber. ABC stands by its work with a one-year satisfaction warranty and includes a Comfort Guarantee that provides hotel accommodation if its plumbers cause problems during the repair. Customers can get a quote, schedule an appointment and pay online.
Service area: Austin metro area
Address: 9475 E. Highway 290, Austin, TX 78724
Phone number: (512) 837-9500
Hours: 24/7
Website: abchomeandcommercial.com/austin/plumbing/services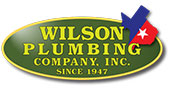 Wilson Plumbing has worked on Austin residential and commercial plumbing installation, repair and remodeling since 1947. Wilson uses state-of-the-art materials such as PEX tubing and copper, cast iron and galvanized steel pipes. For Austin homeowners interested in reducing and reusing municipal water, Wilson is a local leader in the installation of whole house graywater recycling systems. Wilson Plumbing also specializes in drain replacement.
Service area: Austin metro area
Address: 906 E. 47th St., Austin, TX 78751
Phone: (512) 452-8223
Hours: M - F: 7am - 4pm
Website: wilsonplumbingaustin.com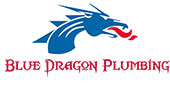 Blue Dragon Plumbing's services include upfront pricing. Service calls include a one-hour minimum of $165, which includes travel time. Additional time is charged in 15-minute increments at $110 per hour. Appointments are available on Sundays, and there are no overtime charges except on holidays. The company handles drain cleaning and repair, water heater repair and installation and bathroom fixture replacement and repair.
Service area: Austin, Georgetown, San Marcos and surrounding areas
Address: 12205 Antoinette Place, Austin, TX 78727
Phone: (512) 947-2491
Hours: M - F: 8am - 5pm
Website: bluedragonplumbing.com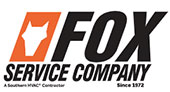 Fox Service Company's certified plumbers handle dripping faucets, poor water pressure and leaky pipes in Austin homes with vintage or older plumbing systems. Fox Service Company provides customers with a one-year warranty on plumbing parts and labor and offers coupons and financing plans online.
Service area: Austin, Buda, Cedar Creek, Cedar Park, Coupland, Del Valle, Driftwood, Dripping Springs, Elgin, Georgetown, Hutto, Kyle, Lakeway, Leander, Liberty Hill, Manchaca, Manor, Pflugerville, Round Rock, San Marcos, Spicewood, Sun City, Taylor, Walburg and Weir
Address: 4300 S. Congress Ave., Ste. 103, Austin, TX 78745
Phone: (512) 975-3138
Hours: 24/7
Website: foxservice.com/services/plumbing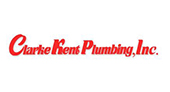 Clarke Kent Plumbing promises to have a live person answer your call — no matter the day or time. For homeowners with emergency plumbing situations, Clarke Kent's dedicated fleet of drain techs and trucks are fully equipped to make repairs quickly. The company fixes water heaters, drains and toilets. Its licensed technicians are also experts at detecting slab leaks and installing sewer pumps for Austin homes positioned near hilly terrain. Financing options are available
Service area: Austin metro area
Address: 1408 W. Ben White Blvd., Austin, TX 78704
Phone: (512) 477-2200
Hours: 24/7
Website: clarkekentplumbing.com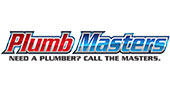 Plumb Masters Inc. employs licensed and background-checked plumbers to work in your home. The company's plumbers are experts at installing environmentally friendly plumbing fixtures. Plumb Masters provides a two-year warranty on all parts and services. Its areas of expertise include commercial plumbing, water heater repair and installation, repiping and emergency services.
Service area: Austin, Bee Caves, Cedar Park, Georgetown, Hutto, Jonestown, Lago Vista, Lakeway, Leander, Pflugerville, Round Rock, Taylor and West Lake Hills
Address: 12307 Roxie Drive, Ste. 213, Austin, TX 78729
Phone: (512) 957-0485
Hours: 24/7
Website: theplumbmasters.com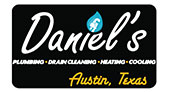 Daniel's Plumbing and Air Conditioning specializes in service repair work, slab leaks and light remodeling. All services come with upfront pricing, and your final price always reflects the quote you were originally given, even if the work takes longer than expected. Same-day repairs and financing options are available. Visit the company's website for coupons.
Service area: Austin, Bastrop, Buda, Cedar Park, Driftwood, Dripping Springs, Georgetown, Hutto, Kyle, Lakeway, Leander, Manor, Pflugerville, Round Rock, San Marcos and Wimberley
Address: 8204 N. Lamar Blvd., Ste. B9, Austin, TX 78753
Phone: (512) 428-8556
Hours: 24/7
Website: danielsaustin.com