Find the Best Plumbers in Houston, TX
Top 11 Houston Plumbing Companies

Accredited Partner

HomeAdvisor
Read 21,590 Reviews

A free service connecting homeowners with home improvement specialists. Average home improvement job costs between $120 and $6,000. Includes damage protection guarantee up to $500,000. Online booking available.

Get a Quote

Call Now Toll Free

(866) 782-4077

Roto-Rooter
Read 675 Reviews

Founded in 1935, Roto-Rooter is the largest provider of plumbing and drain-cleaning services in the United States. It operates around 100 company-owned branches and approximately 500 franchises across North America.

Chat with a ConsumerAffairs decision guide

Live agent
Benjamin Franklin Plumbing
Read 7 Reviews

Provides skilled plumbers for emergency service, 24/7. Backed with a 100% satisfaction guarantee as well as an on-time guarantee. Franchise operation for fast response and knowledge of local plumbing issues.

Chat with a ConsumerAffairs decision guide

Live agent
Abacus Plumbing
Read Author Review

Offers financing for qualified customers. Charges start at $126 a year for its annual maintenance plan. Guarantees 100% satisfaction. Gives you information on your plumber before they arrive, including recent reviews.

Chat with a ConsumerAffairs decision guide

Live agent
ARS / Rescue Rooter Houston
Read Author Review

Covers additional repairs for up to one year under its Exceptional Service Guarantee. Provides 24/7 emergency plumbing in Houston. Specializes in sewer and drain cleaning services.

Chat with a ConsumerAffairs decision guide

Live agent
John Moore Services Plumbing
Read Author Review

Performs a complete home diagnostic on service calls. Provides plumbing work and comprehensive home repair services. Offers financing and maintenance plans for those who qualify.

Chat with a ConsumerAffairs decision guide

Live agent
Nick's Plumbing & Sewer Services
Read Author Review

Provides a convenient online price calculator for estimates. Employs technicians licensed with the Texas State Board of Plumbing Examiners. Offers plumbing repairs and installations, a VIP service plan and financing.

Chat with a ConsumerAffairs decision guide

Live agent
Santhoff Plumbing Company Inc
Read Author Review

Delivers eco-friendly plumbing solutions for Houston-area customers. Specializes in tankless water heater and gas pipe installations. Offers 24/7 emergency plumbing service.

Chat with a ConsumerAffairs decision guide

Live agent
Texas Quality Plumbing
Read Author Review

Offers 24/7 service in the Houston metro area with no extra charges for nights, weekends or holidays. Guarantees 100% satisfaction on parts, equipment and labor. Has two master plumbers on staff.

Chat with a ConsumerAffairs decision guide

Live agent
Village Plumbing & Air
Read Author Review

Specializes in kitchen and bathroom drain repair. Performs water heater maintenance and upgrades. Provides regular inspections and discounts to annual maintenance plan members in Houston.

Chat with a ConsumerAffairs decision guide

Live agent
Wedgeworth Plumbing
Read Author Review

Gives transparent, upfront pricing. Services garbage disposals and tankless water heaters. Repairs and installs gas lines. Member of the Plumbing-Heating-Cooling Contractors Association.

Chat with a ConsumerAffairs decision guide

Live agent

Houston plumbing tips
Houston has multiple climate issues that affect plumbing systems. Being aware of these lets you know what areas of expertise to look for in a plumber.
Due to the high humidity in the area, Houston homes are prone to mold and mildew. High water bills, excess moisture, bubbling paint and soft spots on the walls are all signs of a plumbing problem that increases your risk of mold growth. Call a plumber at the first sign of leaking pipes to prevent an emergency situation or significant damage in the future.
Floods in Houston cause drain backups and sewer problems. Regular drain inspection and cleaning, along with upgraded drain and sewer lines, help mitigate the effects of a flood. A great way to keep your plumbing system healthy year-round is to sign up for an annual maintenance plan with a plumbing company in Houston.
In historic Houston neighborhoods like South Acres/Crestmont Park or Woodland Heights, homeowners can reduce the risk of costly leaks and repairs by upgrading plumbing, drains and sewer pipes. These residents should also talk to their plumbers about saving money on water bills with low-flow toilets, faucets and showerheads.
Houston plumbing FAQ
When you discover a problem with your plumbing, it's best not to wait. Instead, call a local Houston plumber to make repairs before it becomes a more serious issue. We address some of the most common Houston plumbing problems below.
Why is my water bill so high? Is this normal in Houston?

If your water bill seems outrageous, the likely culprit is a hidden leak. Experienced plumbers locate and repair leaks quickly to get your water bill back to normal.

Historic homes in Houston also have higher water bills because of their older appliances and fixtures. For example, older toilets use six gallons of water per flush, while new low-flow toilets only use 25% to 60% of that. If you live in neighborhoods like Audubon Place or South Acres, hire a plumber to install water-efficient appliances.

What are some signs that my plumbing is leaking?

If your water meter runs when you're not using any water, you probably have a leak. Mold, mildew, musty smells and water stains are also indications of leaky plumbing.

What's causing my toilet base to leak?

When your toilet is leaking at the base, it is most likely because the wax ring seal has broken or gone bad. This is common in older homes with original plumbing, such as historic buildings in the Second Ward or South Acres. Call a Houston plumber to have the seal under your toilet replaced.

How can I flush my water heater?

To flush out hard water sediment buildup from your water heater, turn off the gas and thermostat and let the water cool. Then, turn off the cold water and connect a garden hose to the water heater's drainage spigot. A plumber in Houston can walk you through this process or safely perform the service for you.

When I flush the toilet, the pipes always knock. Why?

Pipes that are not well secured might knock when water flows through them. Fast-closing fill valves for toilets can also cause water hammer, which is a shock wave from water quickly changing directions. Call a plumber in Houston to diagnose the cause of your knock and prevent more significant problems in the future.
Thank you, you have successfully subscribed to our newsletter!
Houston plumbing company information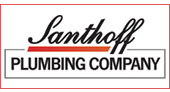 Santhoff Plumbing Company offers environmentally friendly plumbing solutions and specializes in installing tankless water heaters and gas pipes. Its emergency plumbers are available 24/7 for Houston residents. Water heaters purchased through Santhoff have a five-year warranty. Common issues Santhoff deals with include gas leaks, broken toilet seals, clogged sewage lines, leaking faucets, blocked drains and broken pipes. On plumbing calls, the company also checks for cross-contamination in your potable water.
Service areas: Houston metro area
Address: 6330 Alder Drive, Ste. 12, Houston, TX 77081
Phone: (713) 665-4997
Hours: 24/7
Website: santhoffplumbingco.com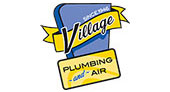 Village Plumbing & Air's technicians are experts in drain cleaning. Houston residents can sign up for the company's Village Partner Plan, which includes regular maintenance and discounts on repair services. Its plumbers perform video sewer line inspections and have experience dealing with tree roots that interfere with your pipes, which is a common problem in Houston. All of Village Plumbing & Air's work is 100% guaranteed.
Service areas: Houston, West University Place, Bellaire, River Oaks, Sugar Land, Katy and Cypress
Address: 5403 Kirby Drive, Houston, TX 77005
Phone: (713) 526-1491
Hours: M - F: 7am - 8pm; Sat: 7:30am - 5pm
Website: villageplumbing.com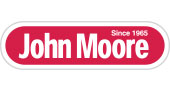 John Moore Services' licensed and insured plumbers perform a complete home diagnostic during service calls in the Houston area. The company provides plumbing and home repair services, including home repiping with PEX pipes. Replumbing jobs come with multi-year warranties, while drain jetting packages have one-year guarantees. John Moore also offers an annual maintenance plan and financing to qualified customers.
Service areas: Harris County
Address: 10005 W. Sam Houston Parkway N., Houston, TX 77064
Phone: (713) 730-2525
Hours: M - Sat: 7am - 9pm; Sun: 7am - 7pm
Website: johnmooreservices.com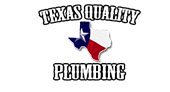 Texas Quality Plumbing offers 24/7 emergency plumbing services in Houston with a 100% satisfaction guarantee on parts, equipment and labor. The company doesn't charge extra for emergency services on nights, weekends and holidays, and its plumbers perform follow-up service and inspections to ensure everything is working correctly. Texas Quality Plumbing specializes in water heater repair, maintenance and installation. Drain cleaning is available with BioSmart natural solvent. Diamond Club members save on repairs and regular maintenance. Check its website for specials.
Service areas: Houston, Bellaire, West University Place, Spring Valley Village, Jersey Village, Richmond, Spring, Hedwig Village, Pearland, The Woodlands, Humble, Bunker Hill Village, Hillshire Village, Hunters Creek Village and Kingwood
Address: 918 W. 34th St., Houston, TX 77018
Phone: (713) 385-0349
Hours: 24/7
Website: texasqualityplumbing.com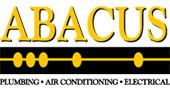 Abacus Plumbing offers membership plans that start at $126 per year. The plans include preventive plumbing maintenance and repairs. The company maintains water heaters, garbage disposals, piping, drains and washing machines. Abacus' plumbers in Houston also perform drain and sewer service with video inspections. It includes a 123-day clog-free guarantee for main drains with clean-out access.
Service areas: Houston metro area
Address: 4001 Kendrick Plaza Drive, Houston, TX 77032
Phone: (713) 812-7070
Hours: 24/7
Website: abacusplumbing.net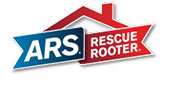 ARS / Rescue Rooter Houston specializes in fast drain and sewer service. Emergency plumbers are available 24/7 in Houston. Rescue Rooter repairs sump pumps, leaky faucets, broken pipes and overflowing toilets. It also installs and repairs water heaters, including tankless models. It backs all of its work with an Exceptional Service Guarantee. Check ARS / Rescue Rooter Houston's website for specials and deals.
Service areas: Houston
Address: 10515 Okanella St., Ste. 100, Houston, TX 77041
Phone: (713) 777-7777
Hours: 24/7
Website: ars.com/houston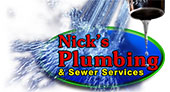 Nick's Plumbing & Sewer Services only employs technicians licensed by the Texas State Board of Plumbing Examiners. It offers a VIP service plan to help customers save on common repairs and maintenance. The plan includes a free annual home plumbing inspection. Nick's Plumbing provides full plumbing services and installations, including sewer and gas line repair and replacement. Financing is available for qualified customers.
Service areas: Houston metro area
Address: 1420 N. Durham Drive, Houston, TX 77008
Phone: (713) 868-9907
Hours: M - F: 8am - 6pm; Sat: 8am - 4pm
Website: nicksplumbing.com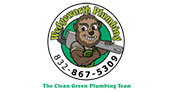 Wedgeworth Plumbing provides water heater repair, garbage disposal repair, drain services and general plumbing in Houston. Its plumbers install water filtration systems and tankless water heaters. The company's upfront, flat-rate pricing lets you know how much the job costs before the plumbers get started. Financing is available with credit approval.
Service areas: Houston metro area, Katy, Baytown, Memorial, Montrose, Sugar Land, Spring, West University Place, Spring Branch, Richmond, Pearland, River Oaks, Clear Lake City, Friendswood, League City and Seabrook
Address: 9021 Ruland Road, Ste. 5, Houston, TX 77055
Phone: (832) 867-5309
Hours: M - F: 7am - 7pm
Website: wedgeworthplumbing.com
You're signed up
We'll start sending you the news you need delivered straight to you. We value your privacy. Unsubscribe easily.