Best Plumbers in Dallas, TX


Written by
Love it or hate it, Texas' changing weather makes it essential to find a reliable plumber. In the fall and winter, Dallas' temperature drops often cause pipes to freeze and burst. In the spring and summer, high rainfall and heat can cause foundations to leak. We've created a list of the best plumbing companies in Dallas to help your search.
Why trust ConsumerAffairs?
Our recommendations are based on what reviewers say.
4,307,388 reviews on ConsumerAffairs are verified.
We require contact information to ensure our reviewers are real.
We use intelligent software that helps us maintain the integrity of reviews.
Our moderators read all reviews to verify quality and helpfulness.
Top 9 Dallas Plumbing Companies

Read 22,638 Reviews

Connects homeowners and renters with home improvement specialists for free. Average home improvement job costs between $120 and $6,000. Includes damage protection guarantee up to $500,000. Online booking available.

Get a Quote

Call Center Open

(866) 782-4077

Read 854 Reviews

Founded in 1935, Roto-Rooter is the largest provider of plumbing and drain-cleaning services in the United States. It operates around 100 company-owned branches and approximately 500 franchises across North America.

Chat with a ConsumerAffairs decision guide

Live agent

Read 22 Reviews

Provides skilled plumbers for emergency service, 24/7. Backed with a 100% satisfaction guarantee as well as an on-time guarantee. Franchise operation for fast response and knowledge of local plumbing issues.

Chat with a ConsumerAffairs decision guide

Live agent
Read Author Review

Handles Dallas plumbing installation, cleaning, repairs and replacement. Provides air conditioning and electrical services. Offers free estimates on new air conditioning systems, coupons and specials.

Chat with a ConsumerAffairs decision guide

Live agent
Read Author Review

Provides comprehensive plumbing services that include repair, maintenance and cleaning. Works on kitchen, bathroom and toilet plumbing systems. Offers financing options, discounts and free estimates on selected services.

Chat with a ConsumerAffairs decision guide

Live agent
Read Author Review

Specializes in Dallas plumbing, drains, water heaters and water filtration. Views maintenance as a preemptive solution to costly major repairs. Offers various guarantees, including a lifetime warranty on new installations.

Chat with a ConsumerAffairs decision guide

Live agent
Read Author Review

Provides comprehensive Dallas plumbing services. Handles water heater and filtration work. Offers free estimates, 24/7 emergency services, financing, coupons and a 1,100-day guarantee on new air conditioning equipment.

Chat with a ConsumerAffairs decision guide

Live agent
Read Author Review

Provides Dallas plumbing services for leaky toilets, dripping faucets, clogged drains and water heaters. Offers electrical, heating, cooling and window-cleaning services. Features an annual maintenance plan for unexpected repairs.

Chat with a ConsumerAffairs decision guide

Live agent
Read Author Review

Offers full-service residential and multi-family structure plumbing services. Handles work on water and drain lines, water heater tanks, leaking slabs and gas piping. Provides 24-hour emergency plumbing.

Chat with a ConsumerAffairs decision guide

Live agent

How should I pick a Dallas plumber?
The functionality of your home plumbing system in Dallas is only as good as the plumber you hire. Here are the qualities that separate professional plumbers from amateurs:
Licensing: A license shows a Dallas plumber has the knowledge necessary to do high-quality work. To be licensed, plumbers must complete the required schooling, including a two- to five-year apprenticeship program. Check with the Texas State Board of Plumbing Examiners to verify a Dallas plumber's credentials, certifications and license status.
Insurance: Plumbing work involves potential risks to you, your home, your belongings and the plumber. You don't want to be liable for injuries or damage caused by faulty installation or repairs. Your plumber in Dallas, whether they're an independent contractor, business owner or an employee of the plumbing company, must have insurance to cover any accidents.
Experienced: An experienced Dallas plumber can assess problems, evaluate options and determine a solution quickly. They come armed with the right tools and knowledge for the situation. Check online reviews from former clients to see if they were satisfied with the company's service.
Punctual: Timeliness is crucial — water damage only gets worse if leaks aren't repaired. It also helps if your Dallas plumber is available 24/7 for emergency services.
Complies with plumbing regulations: State and local plumbing laws are intended to protect homeowners from bad plumbing practices. Dallas plumbing regulations are not just about licensing and permits; they also include safety codes to protect homeowners and their neighbors from flooding, hazardous fumes and accidental fires. You need a plumber who knows and abides by all relevant plumbing laws and regulations.
Offers competitive pricing: Dallas plumbing companies use different pricing systems. Some charge hourly rates, and others use a flat-rate system. The company should give upfront pricing before starting the job, but look for quality work over super-low prices. Cheaper is not always better if the work is done incorrectly.
Dallas plumbing FAQ
Why won't my toilet won't stop running?

Your toilet's flushing mechanism is likely not resetting properly. If you can't make heads or tails of what's going on inside the tank, call a local Dallas plumber. They have experience fixing common toilet problems, many of which are relatively inexpensive.
How do I flush my water heater?

Flushing your water heater involves disconnecting and draining it, which many homeowners cannot do safely. Contact a Dallas plumbing company to ensure the work is done correctly — many businesses provide discounts on repairs and tuneups if you purchase an annual maintenance plan.
Where is my main water shut-off valve located?

The main shut-off valve is usually in the basement, on an outside wall in the utility area or under a maintenance hole cover outside your home. A Dallas plumber might need to turn off the water if you have a major leak.
My water heater is leaking. What should I do?

Disconnect its water and power supply immediately. However, you don't need to determine the source of the leak or repair it yourself — call a local plumber to ensure the leak is fixed safely and correctly.
My garbage disposal has stopped working. What now?

Reset it using the button found underneath the garbage disposal, and make sure the outlet is working. If the disposal is clogged, clean it. If the issue is the disposal's motor, call your plumber.
Thanks for subscribing.
You have successfully subscribed to our newsletter! Enjoy reading our tips and recommendations.
Dallas plumbing company information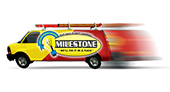 Milestone offers maintenance, repairs and cleaning services for your home's plumbing. The company handles leaking slabs, pipes and drains. It also services water heaters and water filtration equipment. Milestone's price-match guarantee ensures that it beats the lowest competitor's price by $100. The company's money-back guarantee means its technicians fix any work that fails within five years. Milestone offers annual maintenance plans that give a 15% discount on service and repair costs.
Service areas: Dallas, Fort Worth, Addison, Allen, Arlington, Balch Springs, Burleson, Carrollton, Denton, Euless, Frisco, Garland, Highland Park, McKinney, Plano, Richardson and Rockwall
Address: 2360 Crist Road, Ste. B900, Garland, TX 75040
Phone: (214) 267-2405
Hours: M - Sun: 7am - 7pm
Website: callmilestone.com/plumbing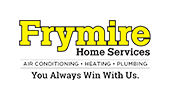 Frymire Home Service emphasizes regular maintenance as a way to prevent minor leaks from becoming emergency repair jobs. It also provides repair services on plumbing systems. Common plumbing services in Dallas include faucet leaks and whole-house piping. Frymire offers a 20% discount on your first visit.
Service areas: Dallas-Fort Worth metro area
Address: 2818 Satsuma Drive, Dallas, TX 75229
Phone: (972) 919-0277
Hours: 24/7
Website: frymire.com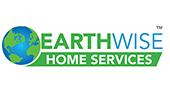 Earthwise Home Services handles various Dallas plumbing needs, including installing new systems and replacing old ones. Earthwise offers promotions like $20 off your next service, $50 off any plumbing repair and free second opinions on new installations or replacements. If you maintain your new equipment with Earthwise's Earth Club Membership and that equipment fails more than twice within the next three years, Earthwise replaces it. The company also has a 100% satisfaction guarantee.
Service areas: Dallas-Fort Worth metro area
Address: 746 Lingco Drive, Richardson, TX 75081
Phone: (866) 778-6675
Hours: Call for hours
Website: earthwisehomeservices.com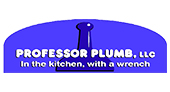 Professor Plumb offers a wide range of plumbing services in Dallas, including repairing, replacing and cleaning drains, pipes, toilets, faucets, water heater tanks and leaking slabs. The company is fully insured and employs licensed and experienced technicians. Professor Plumb also provides basic tips to help you fix simple plumbing problems yourself.
Service areas: Dallas metro area
Address: 320 Crest Hill Drive, Mesquite, TX 75149
Phone: (972) 362-6485
Hours: M - F: 8am - 5pm; Sat - Sun: 8am - 12pm
Website: professorplumbtexas.com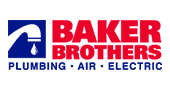 Baker Brothers Plumbing, Air & Electric features an extensive array of plumbing services, including installing, maintaining, cleaning, repairing and replacing drain lines, sewer lines, water heater tanks, tankless water heaters, gas lines, garbage disposals, water softeners and water filtration systems in Dallas. Homeowners can save on inventory sales and receive free estimates on plumbing services during promotional periods. Military, veteran and senior citizen discounts are available along with financing for larger plumbing projects.
Service areas: Addison, Azle, Colleyville, Denton, Allen, Bedford, The Colony, DeSoto, Anna, Burleson, Coppell, Duncanville, Arlington, Cedar Hill, Corinth, Euless, Aubrey, Carrollton, Dallas and Fort Worth
Address: 2615 Big Town Blvd., Dallas, TX 75150
Phone: (214) 892-2225
Hours: M - Sun: 7am - 7pm
Website: bakerbrothersplumbing.com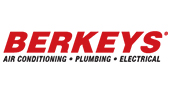 Berkeys Air Conditioning, Plumbing & Electrical installs, repairs and cleans kitchen, bathroom and toilet plumbing systems in Dallas. It also works on drains, sewers, pipes, garbage disposals, water filtration systems, water softeners and backflow units. The company includes a 10-year warranty on new HVAC systems, a 12-year warranty on water heaters and a lifetime warranty on electrical panels. Berkeys offers free estimates, express installations and 15% discounts for members. The company's financing options include flexible payment terms of up to 60 months.
Service areas: Dallas-Fort Worth metro area
Address: 1070 S. Kimball Ave., Southlake, TX 76092
Phone: (817) 405-0740
Hours: M - Sat: 8am - 5pm
Website: berkeys.com
Comparing
×
You're signed up
We'll start sending you the news you need delivered straight to you. We value your privacy. Unsubscribe easily.