The company says the changes will help curb piracy of copyrighted images
02/19/2018
|
ConsumerAffairs

By Gary Guthrie
Gary Guthrie covers technology and travel for the ConsumerAffairs news ... Read Full Bio→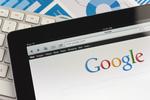 Downloading graphics from Google Images will take an extra step going forward.
Gone are the days where users could search for images, find one they like, and download the image directly by clicking on the "View Image" button without having to leave Google's confines. Now, users must make an extra click that goes to the website hosting the image and download it from there.
The Search by Image button was also axed, but Google's "reverse image search" still functions as it a...
More
Sites not using HTTPS will be flagged as 'not secure' starting this summer
02/09/2018
|
ConsumerAffairs

By Gary Guthrie
Gary Guthrie covers technology and travel for the ConsumerAffairs news ... Read Full Bio→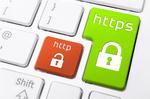 Google ratcheted up the importance it places on security today. The company announced that it will begin marking all non-HTTPS sites as "not secure" in its Chrome browser starting in July 2018 with the release of Chrome 68.
In layman's language, HTTPS is the protocol over which data between your computer and the website you're connected to is sent. The "S" means the connection is "secure" and that any communication between you and the website is encrypted and less prone ...
More
Sort By