Say goodbye to untrusted sites, devious subscription sign-ups, and abusive ads
11/12/2018
|
ConsumerAffairs

By Gary Guthrie
Gary Guthrie covers technology and travel for the ConsumerAffairs news ... Read Full Bio→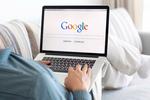 In the last four months alone, Google has released several versions of its Chrome browser. One beefed up security against cyber attacks, one was a major redesign, and another was a security-focused update.
That particular update came after Google lost trust in cyber-security software company Symantec's efforts in making sures its subscribers' website SSL certificates were compliant with industry standards. In layman's terms, SSL certificates contain information about the...
More
The tech giant is pulling the plug on the social media platform, citing low usage
10/09/2018
|
ConsumerAffairs

By Mark Huffman
Mark Huffman has been a consumer news reporter for ConsumerAffairs ... Read Full Bio→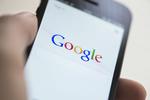 Google is shutting down Google+ for consumers following reports that a bug in the system could have leaked some personal information users posted to their profiles.
According to a report by Google, there is no evidence anyone discovered the vulnerability and took advantage of it. After a review, Alphabet -- Google's parent company -- decided it was time to pull the plug.
"This review crystallized what we've known for a while: that while our engineering teams have put a lo...
More
Sort By