The service differs in many ways from more conventional services like Uber and Lyft
02/22/2017
|
ConsumerAffairs

By Christopher Maynard
Christopher Maynard is a New York-based writer and editor who ... Read Full Bio→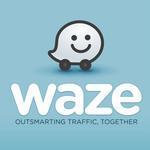 Back in August, we reported that Google was staking its claim in the ride-sharing business. Using its Waze navigation app, the company began testing a "Going my way?" concept that allowed drivers to connect with travelers that were going in the same direction.
Initially, tests were confined to Israel and the San Francisco Bay area, but the Wall Street Journal reports that positive results have prompted Google to expand the program. Waze chief Noam Bardin announced that t...
More
They are urging the FTC to claw back profits, saying fines are meaningless to Google
12/20/2016
|
ConsumerAffairs

By Mark Huffman
Mark Huffman has been a consumer news reporter for ConsumerAffairs ... Read Full Bio→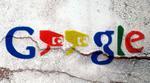 Consumer groups have filed a formal challenge to Google's change in privacy policy, implemented back in June.
In a formal complaint to the Federal Trade Commission (FTC), several organizations charge that the changes allow Google more ground to assemble profiles on people who surf the web.
Consumer Watchdog and Privacy Rights Clearinghouse maintain that Google violated the law, as well as an earlier consent agreement, when it changed its privacy policy. Those changes, the...
More
Sort By