The tech giant is being accused of skewing search results to its own benefit
05/21/2018
|
ConsumerAffairs

By Mark Huffman
Mark Huffman has been a consumer news reporter for ConsumerAffairs ... Read Full Bio→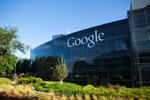 Is Google a monopoly that's gotten too big and powerful and needs regulation? The company, quite naturally, says no -- but some regulators, attorneys, and other tech companies beg to differ.
In a CBS 60 Minutes report, Margrethe Vestager, the competition commissioner for the European Union (EU), says her office can prove that Google is engaging in illegal, anti-competitive behavior. Google denied the charge but declined CBS's request for an interview.
"Our responsibility ...
More
'Ok, Google' now connects consumers to more than 5,000 devices
05/04/2018
|
ConsumerAffairs

By Gary Guthrie
Gary Guthrie covers technology and travel for the ConsumerAffairs news ... Read Full Bio→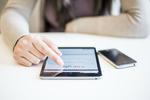 Life is getting a little easier for Google aficionados, and the tech giant likes it that way. The connections the company's Google Assistant can make has grown to more than 5,000 devices ranging from doorbells to thermostats.
Google Assistant comes in two forms -- a smartphone app and Google Home, a smart speaker. Both are voice-controlled and the smartphone app can control any connected device from anywhere in the world.
The company is creating partnerships and new home ...
More
Sort By