The company says app developers are scrutinized and users have a say in what is shared
07/05/2018
|
ConsumerAffairs

By Gary Guthrie
Gary Guthrie covers technology and travel for the ConsumerAffairs news ... Read Full Bio→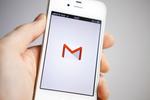 Fresh off the rollout of a new version of Gmail, Google is now trying to quell a potential storm over reports that it gives developers access to read and analyze the contents of Gmail users' messages.
The Wall Street Journal (WSJ) reported two apps -- Edison Mail and Return Path -- gained access to Gmail content, but with user permission.
Edison Mail claims its app "extract[s] meaningful, actionable data directly from mailboxes to simplify your users and understand how th...
More
The tech giant is stepping up its game to compete with Apple
07/02/2018
|
ConsumerAffairs

By Gary Guthrie
Gary Guthrie covers technology and travel for the ConsumerAffairs news ... Read Full Bio→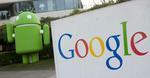 Google is continuing its drive towards seamlessness between browsers and devices by introducing "Messages for Web" for Android phone users.
For mobile users who've felt tied to their phone to send and reply to texts, Android users can now send text messages from a web browser on their laptop or desktop and those conversations will synch and update automatically on both platforms. Just like with text messaging, the web version also integrates animated gifs, Smart Reply, a...
More
Sort By