Lawmakers also want an investigation in whether Google is violating children's privacy laws
12/20/2018
|
ConsumerAffairs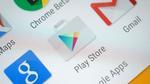 On Tuesday, nearly two dozen consumer, privacy, and public health groups filed a complaint with the Federal Trade Commission (FTC) alleging that Google's Play Store allows children to download apps that put their personal information at risk.
The groups argued that the tech giant's app store is endangering children by allowing apps that violate privacy laws, contain adult content, or include manipulative advertising in a section of its Play store designed for children, t...
More
Android users' data is collected 10 times more than iPhone users' data
12/17/2018
|
ConsumerAffairs

By Gary Guthrie
Gary Guthrie covers technology and travel for the ConsumerAffairs news ... Read Full Bio→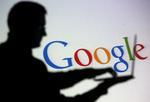 Separate class action lawsuits focused on Google's location tracking mechanism amid claims that the tech titan unlawfully stored user location information have been combined into a single suit in California.
According to TopClassActions, U.S. District Judge Edward J. Davila approved a consolidation of six proposed Google class action lawsuits in order to "promote efficiency and avoid the possibility of inconsistent judgments."
The lawsuits claim that to completely block G...
More
Sort By