The company says it will be expanding its anti-radicalization policies
06/19/2017
|
ConsumerAffairs

By Christopher Maynard
Christopher Maynard is a New York-based writer and editor who ... Read Full Bio→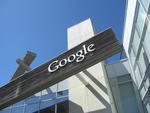 In recent months, Google has taken several steps to clean up its algorithms and better serve its network of users by removing predatory payday loan ads and rooting out fake news. Now the company is stepping up its game when it comes to fighting online extremism and terrorism.
In a Google blog post, general counsel Kent Walker said the company will be taking four additional steps to remove violent, extremist content and counter radicalization efforts on its platforms. The...
More
Attempts to activate the device with voice commands fall on deaf electronic ears
06/05/2017
|
ConsumerAffairs

By Christopher Maynard
Christopher Maynard is a New York-based writer and editor who ... Read Full Bio→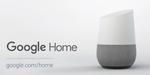 Consumers who use Google Home turned out in droves over the weekend to report an issue with the devices' voice command feature.
Comments on the Google Home Help Forum indicate that trying to activate the device with the "Ok, Google" prompt led to a dead end, with Google Home responding with messages like "Hmm, something went wrong. Try again in a few seconds," or "There was a glitch, try again in a few seconds."
Google officials say that they are aware of the issue and ar...
More
Sort By