The company looks to be aiming to expand its digital service offerings through the launch of a financial services product
11/13/2019
|
ConsumerAffairs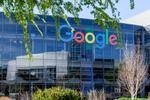 Google is reportedly working toward launching a checking account product for consumers, according to The Wall Street Journal. 
A Google executive told the publication that the company's "Cache" project could launch as soon as 2020. It will operate in partnership with Citigroup and the Stanford Federal Credit Union. Checking accounts will be branded with the names of the financial institutions rather than Google's own name. 
Google executive Caesar Sengupta noted that cust...
More
The company has shut out apps with 'deceptive and exploitative' personal loan terms
10/14/2019
|
ConsumerAffairs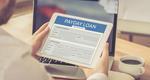 Google has banned payday loan apps that use "deceptive or harmful" tactics from its Play Store, the Wall Street Journal reports. 
A spokesperson for Google told the publication that the policy change was implemented with the aim of protecting users from "deceptive and exploitative personal-loan terms," where annual percentage rates are 36 percent or higher. 
Apple told the Journal that it hasn't yet imposed a similar ban. However, the tech giant said it regularly reviews ...
More
Sort By