The company says these ads will become less invasive and easier to control
09/15/2017
|
ConsumerAffairs

By Christopher Maynard
Christopher Maynard is a New York-based writer and editor who ... Read Full Bio→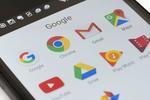 On the list of things that annoy consumers when browsing the web, autoplay videos -- which start playing on their own while you are reading an article or searching -- are near the top. After all, there's nothing more frustrating than having to search through all of your browser tabs to find the source of a loud soft drink or foot cream video advertisement.
Luckily, Google Chrome users may not need to worry about these intrusive ads much longer. Google announced that, sta...
More
Users can now stay more organized when using Google Docs, Sheets, and Slides
08/17/2017
|
ConsumerAffairs

By Christopher Maynard
Christopher Maynard is a New York-based writer and editor who ... Read Full Bio→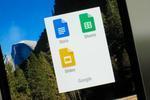 Business professionals and consumers alike have long used Google's suite of productivity apps to collaboratively work on projects with others. Now, the company is giving Google Docs, Sheets, and Slides a bit of an update to make that even easier.
In a blog post released Wednesday, Google product manager Birkan Icacan detailed a host of new editing features and improvements meant to help users stay organized and track progress.
"Today, we're introducing new updates to bett...
More
Sort By