They are urging the FTC to claw back profits, saying fines are meaningless to Google
12/20/2016
|
ConsumerAffairs

By Mark Huffman
Mark Huffman has been a consumer news reporter for ConsumerAffairs ... Read Full Bio→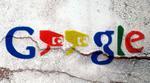 Consumer groups have filed a formal challenge to Google's change in privacy policy, implemented back in June.
In a formal complaint to the Federal Trade Commission (FTC), several organizations charge that the changes allow Google more ground to assemble profiles on people who surf the web.
Consumer Watchdog and Privacy Rights Clearinghouse maintain that Google violated the law, as well as an earlier consent agreement, when it changed its privacy policy. Those changes, the...
More
Google's attempts to build a social network of its own have never quite measured up
10/03/2016
|
ConsumerAffairs

By Truman Lewis
A former reporter and bureau chief for broadcast outlets and ... Read Full Bio→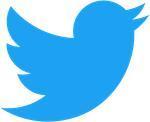 Legend has it that Twitter has for years been a twinkle in the eyes of Google co-founders Larry Page and Sergey Brin, and now Bloomberg reports that Google parent Alphabet has hired Lazard Ltd. to evaluate a possible acquisition.
Lazard served as the financial adviser for Google's $625 million takeover of software developer Apigee in September. The deal is expected to close by year's end.
Rumors of a Google takeover of Twitter have been around since at least 2009. It's se...
More
Sort By