The consumer-facing change is driven by privacy, actionable alerts, and advice that won't exhaust the user
02/05/2019
|
ConsumerAffairs

By Gary Guthrie
Gary Guthrie covers technology and travel for the ConsumerAffairs news ... Read Full Bio→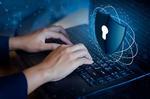 Google is adding a new password checker to its Chrome internet browser which will automatically run a check to see if any of its users' passwords have been exposed by hackers.
In light of all the privacy landmines consumers have had to dance around in the past couple of years -- like the one in January that exposed 21 million passwords -- Chrome's new extension could go far in giving consumers some much needed peace of mind.
The trigger is simple enough: when a user signs...
More
The social media platform meets the same fate as Google's other attempts to grab social media prominence
01/31/2019
|
ConsumerAffairs

By Gary Guthrie
Gary Guthrie covers technology and travel for the ConsumerAffairs news ... Read Full Bio→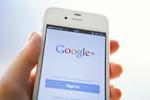 Sayonara, Google+.
The consumer version of the 7-year-old social media platform bids its final farewell on April 2, 2019. If you're one of its 100+ million users, your Google+ account and pages will become inaccessible on that date and the company will begin the removal of photos and videos from the platform's Album Archives.
Google cites "low usage and challenges involved in maintaining a successful product that meets consumers' expectations" as Plus' downfall. Those so-...
More
Sort By