The feature is live for Android users
03/25/2019
|
ConsumerAffairs

By Sarah D. Young
Sarah D. Young has been a columnist for a blog ... Read Full Bio→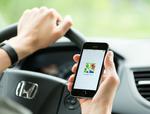 ​Google appears to be testing a new feature that lets users create public events on Google Maps.
Android Police reported that the company has rolled out the new functionality to some Android users, though its behavior was "laggy" in initial tests. The tech website said it had issues adding photos and that it had to wait an hour for an event to appear on Google Maps.
The feature, when it works, "could allow users to submit events akin to the public events being shown in M...
More
The new policy will go into effect on March 21
02/22/2019
|
ConsumerAffairs

By Christopher Maynard
Christopher Maynard is a New York-based writer and editor who ... Read Full Bio→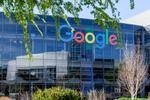 Google has announced that it will soon no longer require its employees to sign forced arbitration agreements, which essentially waive workers' rights to a day in court if they suffer injuries, harassment, or other negative consequences from working at a company.
Company officials said that the new policy would go into effect on March 21, and it would apply to all of its workers around the globe. However, the new policy would not apply to claims that have already been set...
More
Sort By