The Play Store has been given a cleaner appearance
08/22/2019
|
ConsumerAffairs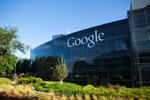 Google has given its Play Store a new look in an effort to "improve the overall store experience." 
In a blog post, Google said it has moved the navigation bar to the bottom of the app on Android phones and shifted the navigation on tablets and Chrome OS devices to the left.
Within the new navigation bar, users will find two main tabs for apps and games. Google says adding the distinction between apps and games is intended to help "better serve users the right kind of con...
More
The company has been accused of mistreating and misusing temporary employees
08/06/2019
|
ConsumerAffairs

By Christopher Maynard
Christopher Maynard is a New York-based writer and editor who ... Read Full Bio→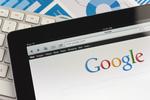 Following reports that its employee base is primarily made up of independent and temporary contractors, Google has been taken to task by a group of senators who are calling for the tech giant to stop misusing its workers. 
In a letter sent to Google CEO Sundar Pichai, the senators say that many of Google's contract workers remain with the company for long periods of time but do not enjoy the full benefits that full-time workers do. The group is comprised of several presi...
More
Sort By