A new investigation revealed Google's tracking habits
08/13/2018
|
ConsumerAffairs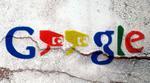 A new investigation from the Associated Press (AP) revealed that many Google services on both iPhones and Androids store users' location data even if the privacy settings are set to prevent it from doing so. After the AP requested a confirmation of these findings, computer-science researchers at Princeton found them to be accurate.
Many of Google's apps and services require permission for users' location information. For example, Google Maps requires users' location in o...
More
Google says it is committed to delivering the most innovative and trusted apps to users
07/30/2018
|
ConsumerAffairs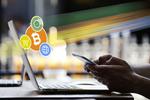 Google has updated its Play Store developer policies, with the company now banning several more categories of apps. The Store has banned cryptocurrency mining apps, as well as apps with disruptive ads.
"We don't allow apps that mine cryptocurrency on devices," the policy update reads. "We permit apps that remotely manage the mining of cryptocurrency."
While the new policy has explicitly spelled out bans for crypto mining apps like NeoNeonMiner, MinerGate, and Crypto Miner...
More
Sort By