The company is taking steps to address the lack of affordable housing options where many of its employees live
06/18/2019
|
ConsumerAffairs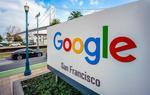 As part of its effort to grow the number of affordable housing options available in San Francisco's Bay Area, Google plans to repurpose at least $750 million of the land it owns there over the next ten years.
In a blog post on Tuesday, the company said its investment will help support the development of "at least 15,000 new homes at all income levels in the Bay Area, including housing options for middle and low-income families."
Google is also establishing a $250 million...
More
The update is the latest change for the online app marketplace
05/31/2019
|
ConsumerAffairs

By Christopher Maynard
Christopher Maynard is a New York-based writer and editor who ... Read Full Bio→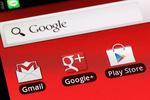 Users of the Google Play Store are being urged to update to the latest version of the app after it received a facelift, according to 9to5Google.
Fresh to version 15.1.24 is the Material Theme Play Store, which adds in a cleaner look in the marketplace's app bar while changing some of the tabs that users have become accustomed to. Instead of multi-colored accent colors and nested tabs, a white search field at the bottom of the screen will allow users to search for anythin...
More
Sort By