Android users' data is collected 10 times more than iPhone users' data
12/17/2018
|
ConsumerAffairs

By Gary Guthrie
Gary Guthrie covers technology and travel for the ConsumerAffairs news ... Read Full Bio→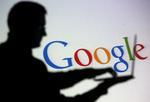 Separate class action lawsuits focused on Google's location tracking mechanism amid claims that the tech titan unlawfully stored user location information have been combined into a single suit in California.
According to TopClassActions, U.S. District Judge Edward J. Davila approved a consolidation of six proposed Google class action lawsuits in order to "promote efficiency and avoid the possibility of inconsistent judgments."
The lawsuits claim that to completely block G...
More
A Google employee associated with the app has clarified that Hangouts won't be abandoned entirely
12/03/2018
|
ConsumerAffairs

By Sarah D. Young
Sarah D. Young has been a columnist for a blog ... Read Full Bio→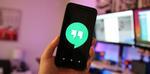 A recent report from 9to5Google suggested that Google may be gearing up to shut down its Hangout service in 2020.    Citing a source "familiar with the product's internal roadmap," the site said that Hangouts for consumers will be "shutting down sometime in 2020" and added that it's "not surprising at all since Google essentially ceased development on the app more than a year ago."    However, Scott Johnson, Director of Product Management at Google, took to Twitter to c...
More
Sort By