The new policy will go into effect on March 21
02/22/2019
|
ConsumerAffairs

By Christopher Maynard
Christopher Maynard is a New York-based writer and editor who ... Read Full Bio→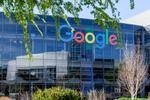 Google has announced that it will soon no longer require its employees to sign forced arbitration agreements, which essentially waive workers' rights to a day in court if they suffer injuries, harassment, or other negative consequences from working at a company.
Company officials said that the new policy would go into effect on March 21, and it would apply to all of its workers around the globe. However, the new policy would not apply to claims that have already been set...
More
The consumer-facing change is driven by privacy, actionable alerts, and advice that won't exhaust the user
02/05/2019
|
ConsumerAffairs

By Gary Guthrie
Gary Guthrie covers technology and travel for the ConsumerAffairs news ... Read Full Bio→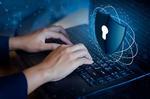 Google is adding a new password checker to its Chrome internet browser which will automatically run a check to see if any of its users' passwords have been exposed by hackers.
In light of all the privacy landmines consumers have had to dance around in the past couple of years -- like the one in January that exposed 21 million passwords -- Chrome's new extension could go far in giving consumers some much needed peace of mind.
The trigger is simple enough: when a user signs...
More
Sort By