Tracking makes sense for some apps, but it's on the consumer to know what data they're allowing and how it's being used
05/03/2019
|
ConsumerAffairs

By Gary Guthrie
Gary Guthrie covers technology and travel for the ConsumerAffairs news ... Read Full Bio→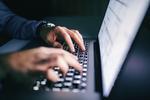 For everyone who thinks it's an overreach for Google to know everywhere you've been, the tech giant has decided to yank "Whither thou goest, I will go" out of its phrasebook and add auto-delete controls for users' Location History and activity data.
In an announcement on Google's Keyword blog, the company said consumer feedback has been loud and clear regarding personal data.
So, going forward, if a user doesn't want things like restaurant recommendations or helping the u...
More
The feature is live for Android users
03/25/2019
|
ConsumerAffairs

By Sarah D. Young
Sarah D. Young has been a columnist for a blog ... Read Full Bio→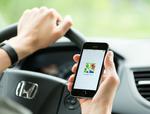 ​Google appears to be testing a new feature that lets users create public events on Google Maps.
Android Police reported that the company has rolled out the new functionality to some Android users, though its behavior was "laggy" in initial tests. The tech website said it had issues adding photos and that it had to wait an hour for an event to appear on Google Maps.
The feature, when it works, "could allow users to submit events akin to the public events being shown in M...
More
Sort By