Another driver ran a red light and collided with the vehicle
09/26/2016
|
ConsumerAffairs

By Christopher Maynard
Christopher Maynard is a New York-based writer and editor who ... Read Full Bio→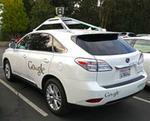 Google is perhaps one of the biggest companies in support of getting self-driving cars on the road. Back in March, it asked Congress to allow federal regulators to override the wishes of states that rejected the new technology, and since then it has been testing and refining its own prototype.
Testing new technologies comes with risks, though, and the company's self-driving car recently hit a bump in the road. On Friday, reports surfaced that the vehicle had been involve...
More
It's not just a smarter Siri, Allo will actually do the thinking for you
09/21/2016
|
ConsumerAffairs

By James R. Hood
ConsumerAffairs' founder and former editor, Jim Hood formerly headed Associated ... Read Full Bio→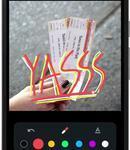 Texting is oh so dull and drab and who has time for Facetime or Hangouts? That seems to be the thinking behind Google's latest messaging entry, dubbed Allo, an emoji-infested app powered by Google Assistant, which seems to be sort of a smarter Siri.
As far as we can tell, Allo sort of takes the thinking out of texting. "Google Allo can help you make plans, find information, and express yourself more easily in chat. And the more you use it, the more it improves over time,...
More
Sort By