Google says it scans credentials in an encrypted format to protect users' privacy
12/11/2019
|
ConsumerAffairs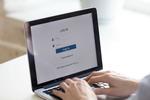 On Tuesday evening, Google rolled out a new version of its Chrome browser. Version 79 of the browser includes a feature that alerts users if their password was stolen in a data breach. 
The feature was previously available as a browser extension, but Google has made it a default feature in the latest version of Chrome. If a user's password was stolen, Google will suggest changing their login credentials. 
"When you type your credentials into a website, Chrome will now war...
More
The company looks to be aiming to expand its digital service offerings through the launch of a financial services product
11/13/2019
|
ConsumerAffairs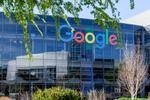 Google is reportedly working toward launching a checking account product for consumers, according to The Wall Street Journal. 
A Google executive told the publication that the company's "Cache" project could launch as soon as 2020. It will operate in partnership with Citigroup and the Stanford Federal Credit Union. Checking accounts will be branded with the names of the financial institutions rather than Google's own name. 
Google executive Caesar Sengupta noted that cust...
More
Sort By