Instead, Gmail ads will be based on what Google already knows about you
06/23/2017
|
ConsumerAffairs

By James R. Hood
ConsumerAffairs' founder and former editor, Jim Hood formerly headed Associated ... Read Full Bio→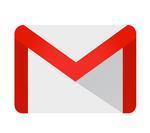 We all have our bad habits, and sometimes they give us a bad reputation, whether we deserve it or not. In Google's case, snooping around users' emails has made it a pariah in privacy circles, but that's about to come to an end.
Google says that from now, it will not be scanning your email contents to decide what ads to serve to you. Instead, the ads will be based on the information Google already has about you, which is -- after all -- just about everything.
It's not so m...
More
The company says it will be expanding its anti-radicalization policies
06/19/2017
|
ConsumerAffairs

By Christopher Maynard
Christopher Maynard is a New York-based writer and editor who ... Read Full Bio→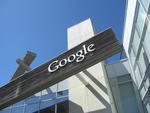 In recent months, Google has taken several steps to clean up its algorithms and better serve its network of users by removing predatory payday loan ads and rooting out fake news. Now the company is stepping up its game when it comes to fighting online extremism and terrorism.
In a Google blog post, general counsel Kent Walker said the company will be taking four additional steps to remove violent, extremist content and counter radicalization efforts on its platforms. The...
More
Sort By