The company says it is taking preemptive measures to combat fraudulent ads
03/15/2018
|
ConsumerAffairs

By Sarah D. Young
Sarah D. Young has been a columnist for a blog ... Read Full Bio→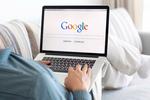 Every year, Google gets faster and more efficient at clamping down on ads that violate its policies. In a blog post detailing its annual 'bad ads' statistics, the company said it removed a total of 3.2 billion ads for violating one or more of its ad policies.    Bad ads that were removed in 2017 included:  79 million ads for linking to malware 400,000 sites for hosting malicious ads 66 million "trick-to-click" ads 48 million ads attempting to get users to install unwan...
More
The company says it's taken care of 2.4 million URLs so far
02/28/2018
|
ConsumerAffairs

By Gary Guthrie
Gary Guthrie covers technology and travel for the ConsumerAffairs news ... Read Full Bio→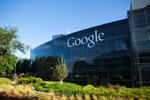 In a landmark May 2014 edict, the European Court of Justice gave internet users a huge plum when the court established the "right to be forgotten," permitting Europeans to request any information about themselves be delisted from search results.
Now, four years later, Google reports it's made good on requests covering 2.4 million URLs.
In a report released Monday, Google further fleshed out that metric by saying those requests comprise only 43.3 percent of the URLs it has...
More
Sort By