Users can now stay more organized when using Google Docs, Sheets, and Slides
08/17/2017
|
ConsumerAffairs

By Christopher Maynard
Christopher Maynard is a New York-based writer and editor who ... Read Full Bio→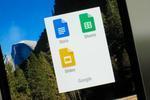 Business professionals and consumers alike have long used Google's suite of productivity apps to collaboratively work on projects with others. Now, the company is giving Google Docs, Sheets, and Slides a bit of an update to make that even easier.
In a blog post released Wednesday, Google product manager Birkan Icacan detailed a host of new editing features and improvements meant to help users stay organized and track progress.
"Today, we're introducing new updates to bett...
More
Company officials say that progress is being made on all fronts
08/03/2017
|
ConsumerAffairs

By Christopher Maynard
Christopher Maynard is a New York-based writer and editor who ... Read Full Bio→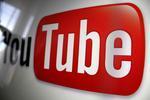 Back in June, Google announced that it was going to be taking a tougher stance on terrorist and extremist content on platforms like YouTube.
Among the changes, the company said that it would be using machine learning systems to detect and remove terrorist videos, hiring more experts to review problematic content, and cracking down on videos that don't necessarily violate its policies but still contain offensive, extremist, and inflammatory religious and supremacist messa...
More
Sort By