The tech giant is pulling the plug on the social media platform, citing low usage
10/09/2018
|
ConsumerAffairs

By Mark Huffman
Mark Huffman has been a consumer news reporter for ConsumerAffairs ... Read Full Bio→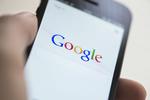 Google is shutting down Google+ for consumers following reports that a bug in the system could have leaked some personal information users posted to their profiles.
According to a report by Google, there is no evidence anyone discovered the vulnerability and took advantage of it. After a review, Alphabet -- Google's parent company -- decided it was time to pull the plug.
"This review crystallized what we've known for a while: that while our engineering teams have put a lo...
More
From making airline reservations to destination recommendations, the tech giant hopes to cover every facet of travel
09/28/2018
|
ConsumerAffairs

By Gary Guthrie
Gary Guthrie covers technology and travel for the ConsumerAffairs news ... Read Full Bio→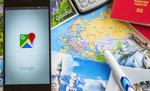 It's tough to find a nook or cranny where Google doesn't have a presence. One of its more quiet in-roads has been the travel sector where it's built a portfolio of travel offerings tailored for every step in a traveler's journey, from its flight search engine to transportation suggestions on how to reach all the places a traveler wants to visit or things they want to do.
On Thursday, Google beefed up its travel portfolio, moving a new set of features centered on accommod...
More
Sort By