The company cites a 'significant increase' in extension-related fraud
01/27/2020
|
ConsumerAffairs

By Mark Huffman
Mark Huffman has been a consumer news reporter for ConsumerAffairs ... Read Full Bio→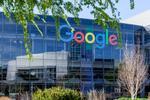 Google has taken the unusual step of temporarily suspending all commercial browser extensions sold in the Chrome Web Store.
The company says it has been alerted to a "significant increase" in scams and frauds being launched by some of these extensions. Chrome users are sometimes urged to download and install certain extensions to enhance the browser's performance or to make it do special things. There's almost always some kind of fee involved.
Now, Google says some of the...
More
Google says it scans credentials in an encrypted format to protect users' privacy
12/11/2019
|
ConsumerAffairs

By Sarah D. Young
Sarah D. Young has been a columnist for a blog ... Read Full Bio→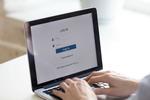 On Tuesday evening, Google rolled out a new version of its Chrome browser. Version 79 of the browser includes a feature that alerts users if their password was stolen in a data breach. 
The feature was previously available as a browser extension, but Google has made it a default feature in the latest version of Chrome. If a user's password was stolen, Google will suggest changing their login credentials. 
"When you type your credentials into a website, Chrome will now war...
More
Sort By