Researchers say the results are good for all women, regardless of insulin resistance
08/17/2017
|
ConsumerAffairs

By Christopher Maynard
Christopher Maynard is a New York-based writer and editor who ... Read Full Bio→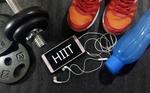 Consumers who have high levels of insulin resistance are characterized by their body's inability to properly process glucose, a sign that doctors often see as a precursor to Type 2 diabetes.
But a recent study shows that women who participate in high-intensity interval training (HIIT) can protect themselves from developing the disease, regardless of their level of insulin resistance or prior level of activity. In a study of 40 sedentary adult women, researchers from Chil...
More
Simply timing glucose test results can alert doctors
04/07/2017
|
ConsumerAffairs

By Mark Huffman
Mark Huffman has been a consumer news reporter for ConsumerAffairs ... Read Full Bio→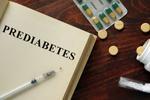 Millions of people have diabetes and almost all of them first had a condition known as pre-diabetes.
Now, federal medical researchers have discovered a simple tool to alert doctors that a patient is at risk for pre-diabetes and on the path to the full disease.
The tool is simple and costs nothing. A patient is administered an oral glucose tolerance test and the time it takes to reach maximum sugar level is recorded. Those who take longer to reach that maximum threshold ar...
More
Sort By