Simply timing glucose test results can alert doctors
04/07/2017
|
ConsumerAffairs

By Mark Huffman
Mark Huffman has been a consumer news reporter for ConsumerAffairs ... Read Full Bio→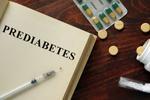 Millions of people have diabetes and almost all of them first had a condition known as pre-diabetes.
Now, federal medical researchers have discovered a simple tool to alert doctors that a patient is at risk for pre-diabetes and on the path to the full disease.
The tool is simple and costs nothing. A patient is administered an oral glucose tolerance test and the time it takes to reach maximum sugar level is recorded. Those who take longer to reach that maximum threshold ar...
More
Diabetes is growing 36 times faster than heart disease, study finds
12/28/2016
|
ConsumerAffairs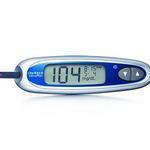 There's a lot of talk about the high cost of health care, but do you know which conditions contribute most to health care spending?
If you said diabetes, you're right -- a new study finds diabetes costs $101 billion annually in diagnosis and treatment and is growing 36 times faster than the cost of heart disease, the leading cause of death and the second most-expensive condition. 
"While it is well known that the US spends more than any other nation on health care, very l...
More
Sort By