Researchers study why some people get the disease and others don't
07/12/2016
|
ConsumerAffairs

By Christopher Maynard
Christopher Maynard is a New York-based writer and editor who ... Read Full Bio→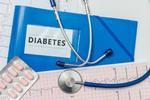 Oftentimes, scientists and medical experts need to look at the most minute details in order to understand the human body and the diseases that affect it. And since technology in the field is advancing all the time, they are able to do it to a greater degree.
In that vein, new research on how the body produces insulin may allow future therapies to evolve that better treat diabetes. Dr. Markus Grompe, who is best known for his work with stem cells, has found that there are...
More
The discovery may lead to new treatment options for the disease
03/10/2016
|
ConsumerAffairs

By Christopher Maynard
Christopher Maynard is a New York-based writer and editor who ... Read Full Bio→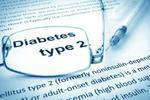 Over 29 million people in the U.S. have diabetes, and over eight million who have it are undiagnosed, according to a 2014 statistical analysis. Although the disease affects so many, it has been hard for scientists and researchers to nail down a cure. This is due, in part, to the fact that the disease can take different forms, and there are still some things that researchers do not know about them.
However, a recent study conducted at the University of Pennsylvania has sh...
More
Sort By