Consumer Complaints and Reviews

I can't understand why or how this site is as popular as it is. OkCupid is far superior in design, matching and ethics. With POF, all you get is an ugly, basic page to sell yourself. There's a Tinder-esque page where you can choose if you want to meet someone or not but it seemingly never remembers the people you already clicked pass to which wastes time. The chat/inbox is cumbersome and needs streamlined and brought up to date with how modern sites work with JavaScript so every message doesn't require a page refresh.
My biggest complaint that made me absolutely furious had to do with billing. I'd signed up with their premium membership which I don't recall there being any real benefit. When my subscription automatically renewed, I contacted POF the day it did and told them it was a mistake. They then go on to tell me that they have a no refund policy despite the subscription just starting and them having a freaking email address called refunds@pof.com. I tried contacting PayPal but they were of no use whatsoever and wouldn't reverse the charge despite it not being authorized. I basically lost $51.00 to these crooks for a lousy experience that netted me nothing. Avoid and don't waste your time.

I was a member of POF last year but canceled my membership. They have now charged my credit card for another year, stating that I was enrolled for "auto-renewal" and that the membership fee is non-refundable. This site is a rip-off. I am taking it up with my credit card company. Do not do business with them!

I created an account/profile with Plenty of Fish. Once having done that, the password I used in the first place would no longer work. Therefore I cannot access this account nor edit or remove my profile. I'm more or less locked out of the profile I created. Tried to contact them via email, no response as yet.

I reported the same account 3 times and they completely ignored my resort. There was a profile with a man with multiple pictures of himself holding a gun aimed at the camera so it appeared to be aimed at you and aimed to the side and like he had just fired it. As a single girl why would this make you feel safe meeting a stranger? This is just not appropriate in today's age. They should not ignore this.

First of all this site practices age discrimination and see no problem with it at all. They decide who you can talk to according to their beliefs. Also there is a no refund policy even though they have a refund department.
How do I know I can trust these reviews about POF.com?
607,960 reviews on ConsumerAffairs are verified.
We require contact information to ensure our reviewers are real.
We use intelligent software that helps us maintain the integrity of reviews.
Our moderators read all reviews to verify quality and helpfulness.
For more information about reviews on ConsumerAffairs.com please visit our FAQ.

I just wanted to express my satisfaction with PlentyOfFish. I met some nice people on there and most importantly I met my soul mate. It was like fate. I went on to have a look, seen this amazing woman, and messaged her. She went on to delete her account and came across my message. We got talking and now I am going to propose to her after being together for 2 years. She is perfect in every single way and I would never of met her if it wasn't for PlentyOfFish, and I just wanted to say thank you so much.

Several weeks ago I upgraded my standing. Then, days later, I was unable to login to the site. I was also unable to change my password (thinking that was the problem). The customer support site removed an option for communicating directly. By searching I found customer service. They never, ever responded in spite of dozens of emails. I contacted my card company and blocked payment for the upgrade so at least I didn't lose money. Without the ability to log in I can't even delete my profile! After months of a normal experience, some fools have taken over and ripping people off as long as they can. They need to be caught and arrested. Too bad because I enjoyed contacting the women on the site -- even though most were a waste of time.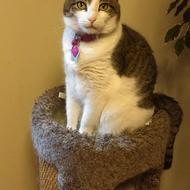 POF is fake profiles, fake pics. Scammers wanting you to join. No responses. All dating sites scams. You think they're live people. They're people using computers to entice you to buy membership. They get paid by company to lure you in. You're duped. You're scammed. You're a sucker. Buyer Beware. Shut them down. Ripping off people's emotions, personal feelings and our money.

I also had the same experience as Missy here dated June 16 '16. I called that ph # for POF she listed here and got someone from India. She said she was from POF and she talked me into letting her take over my pc. She showed me on my pc where about 15 IP addresses were listed on my pc from overseas. Then she said I needed to write a check for $200 and she would have the IP address removed from my IP address. She told me my pc wasn't infected but my IP address was infected, total crap as IP addresses can't become infected as I was told by my internet provider when I paid them to do a check on my pc IP address.
They told me the person from India was a scammer. So starting to think POF is involved in this scam. My bad experiences started when someone hijacked my profile on POF which was username "**," my old username he stole and 3 times I clicked on the report user button and 3 times my new accounts were deleted and on the 4th new account I was deleted again after a couple of minutes and not even used the new account. It takes over an hour re registering each time so a big waste of time registering 4 times for nothing!

This is the only dating website I know of when someone blocks you, which makes sense, but they still show up in your messages - if someone blocks you. Why the hell would you want to see their username in your messages all the damn time? It's moronic. Also, what's the deal with the age limits? I'm 31 now, but even when I was 27 or so, I couldn't message anyone 21?!?! This isn't "To Catch a Predator" - they're adults, period. It's not like a 55-year-old is trying to get with a 16-year-old. I guess this is what you get when it's free - go America.

BEWARE--I have been an active member on your site for years on and off. Recently I continued with my upgraded membership 5-26-MAY and all of a sudden I could not get into my account. I know my password yet I could not get in. My account has been shut down for NO reason and my money was refunded for NO reason. Read on.
I was traveling and using my cell to access my account. When I got back I got online and found a number to call from the net 855-552-5590. I had called to find out WHY my account was not accessible. I had to call over 6 times as I kept getting hung up on. I spoke to someone named James & then Sam who said he was a supervisor in Tech support. They gave me a sing, song, and dance about my account being hacked!! My reactions was "WHAT?? How can you let something like this happen?" All of a sudden my account was HACKED... All 6 of these people I spoke to who hung up on me because I was getting annoyed as the lack of customer service were not from the US--first indication something was amuck!!
Sam kept telling me that someone else was using my screen name and profile and that my pc must have had a virus and that he could fix it. They kept telling me based on what they could see on the back end is that someone had hacked my IP address. They told me it could be fixed for about $300.00 bucks and he could recommend someone to do this for me. He wanted to get into my system and mess around. I was like hell no! So I did what he suggested myself and ALL OF A SUDDEN a big virus appeared on my screen. I immediately shut it down and told him off and hung up!!
I have spent HOURS of my time to have my PC looked at and there was NO virus at all, and as suspected they are scammers!! I have had my modem and router replaced as well. I then saw that my money had been refunded again. WHY?? Sam had kept telling me that someone had hacked my system and notified them to CLOSE the account and refund my money. Total BS I never did that at all... Glad I got my money back, but the BS I have gone through for the past 4 days is beyond ridiculous.
I spent hours and years perfecting my profile and keeping my photos updated... And now I got nothing!! I had logged on under a different name and tried to pull up my profile using my screen name and was told it did not exist. Yet Sam kept telling me that my email was there. Do you people know how much work it is to change everything you have had for YEARS because you have scammers who have phone numbers listed on the net because YOUR company has no way of contact other than email?
I did that first and never got a reply of course, so I went searching for a phone number. Yes they have my email. Yes they have my phone number and address because all this has to be verified to make sure I am who I say I am so they can access my account!! Do not get involved with this company. Like I said I had been a loyal customer for years on and off. I got my money back. Every account I own had to be changed, emails, phone numbers EVERYTHING... BEWARE, BEWARE, BEWARE...

My account was hacked on this website (POF) and I am unable to get into my account with my password. I opened a new account and was told that I had two accounts open. On my old account someone wrote messages to couple of people that I never messaged and sent a site to look me up (like a porn site) so I have now cancelled the new account but I am still showing that I am on the old account. Called the customer service phone number and never got to talk to anyone and that if I have an issue to email them but every time I emailed them it got pushed back to me stating that they can't answer my email. I am very distraught about this and all I want to do is cancel this site.

A note to users - online dating is dangerous. A house idea to find out if a person is real or single or are least a good place to start is by getting good their phone number and installing a reverse call app. The last man I met online or traced his number and looked him up on Facebook and he had posted 3 days previous on a relationship. I asked him about it and he got crazy mad that I found him out. Two others had women's names come up and one was a spam number. Do your homework people and be safe!

I was on POF for 2 months as an upgraded member. I was charged another 38.70 the day before expiration. I called them and they said they would refund the 38.70 as I had already cancelled the account and deleted it. They said it would take a few days. I gave them two weeks and still it has not been refunded. Now I can't find a phone number to try to contact them again. This company is a ripoff to say the least.

Safety of their users is irrelevant to them. This is a dangerous site. I've been using the site for at least two years, lots of outdated pictures and false claims - but mostly because people can't admit to themselves they're getting older, much less anyone else. Recently I met someone who appeared somewhat sexually aggressive, comments like "I wonder what it would be like to wake up next to you". So I was very clear with him that nothing was going to happen after just three dates, but I decided it would be safe to be alone with him.
He wrestled and pinned me to the couch, saying "I see trepidation in your eyes". I got away from him and then he grabbed my breast. When I ran to the door I was able to get him to leave. I tried to notify POF but apparently if I report a user for something other than what they write in messages, I might be blocked from the site!!! I at least expected them to start monitoring this user for other complaints. When I notified Match.com that I picked up a stalker from their site, they asked me to report it. Safety of their users is irrelevant to them. This is a dangerous site.

This is a free dating site... which is a bad idea to begin with. When it's free, every loser on the planet will be on there! I live in a smaller town so you would think that if I contacted 100 people that you would get at least a few dates. Not on here! And all the women say the same thing... "I'm the mom of Amazing Kids!"... "They are my World!"... Seriously? Do you think this is the way to get guys interested in you? Right off the bat, you're telling them they are in 2nd place and always will be! These idiots have no business being on ANY dating site! Then if they do respond, it is very low key, as if they're doing you a favor. POF should give a Time Limit on membership that people aren't paying for. 1 month free, then you pay or "Get Off!" Join a different site. That would eliminate most of the losers and increase the chances for those who are serious. You really get sick of seeing the same people all the time... For Years? Ridiculous!

I was new to the area last year and working 6 to 7 days a week. In a new city isn't a great way to meet people and really how do you meet people? Go to a bar alone? I go to concerts but it's hard to have conversations at a show. So a friend of mine recommended POF since I am more into the long haired musician types. That GQ type which is what you will find on the paid sites. As far as it goes for a dating site... Well most of the problems are with the people itself. Most men were not my type and 2 things I asked for was someone to be in my area and no one with small children. I got both. Went on a few dates but not impressed. But then I received a message from my boyfriend and he was what I was looking for. So we went on a date and over a year later were still together and have a life together now.
Here is where the unhappy part comes in. It is a free site but you can pay to have enhanced features like it would tell you when someone read your message and several other things. So I opted for that. Problem was it was an option of a one time charge of $80.41 or a monthly charge of $8 and some change. I went with the monthly change but when I reviewed my bank account... There was the full $80.41. I contacted my bank and since there is not a number to call POF just an email, my bank reversed the charges. And when I met my boyfriend, I closed my account since there is no reason to have it anymore.
6 weeks ago we start to go on vacation and I had made my deposit for my vacation funds. So I check my online account and there again is a charge of $80.41 from POF!!! My account has been closed for a year. I received no contact from POF that they would be charging my card or asking if I still needed the features. They do not have a number listed to contact them. The number the bank gave me is always busy. The only method of contact is by email and when I sent an email all I got was a reply that they did not accept emails anymore. I am disputing the charges with my bank. But they had no right to charge my card... I mean if I close my account and there is no activity for over a year, why would they think I wanted those features. As far as an online dating site... At least it isn't costing you a thing to meet people. But do not give them your credit card.

This site is definitely the cheapest of them all. You get messaging capabilities without needing a premium account. The layout is simple. Some features are not usable unless you upgrade, but you can get dates, message and browse profiles for free. However with free comes a price. Many profiles are fake, or escorts posing as users. Profiles are deceiving. An abundance of single moms, welfare moms and scam artists. Be very careful when arranging a date. If it is too good to be true, it's probably trouble.

I used this dating service for a few months. Because it is free and very easy to use, there were a lot of very undesirable people on there and it was a bit frightening. I do believe that for every serious, normal person registered on that site, there were 10 frightening people. I met my husband through this website but it took a lot of research and meeting some very unsavory individuals. I feel sites such as eHarmony where there is a hefty monthly fee and long questionnaires are GOOD because it makes it more difficult and more quality people would pursue relationships through that site.

This works out sometimes and you have to deal with some fake people who want you to go to another sites but can hook up to. I'd recommend dating sites for people to find another that is looking for same as you.

Many people on the site are not reading the profiles. The site itself is just fine. I haven't had any problems with it. I just haven't found anyone. It would be helpful if people would make their photos and intentions clearer. Lying and posting old pictures should not be accepted.

I have always heard about Plenty of Fish. I was always informed it was a online dating site for players. You know, someone who just wants to have fun and that's it. So therefore I never went on it. Then my friend recommended a online dating site called POF. So I decided to give it a try. I subscribed to it. The questions they asked were easy and didn't take long to join. Anyway, I started getting lots of messages from all these guys. Stating they were interested in getting to know me better and want to meet me.
Long story short... I was starting to like this POF online dating site. I was messaging them back, exchanging phone numbers, had great conversations with them etc. I was saying to myself there are guys on here for the same reason I'm on here. Looking for love, a partner for life and commitment. I was hooked on this POF online dating site. I don't know what it was but something told me take a better look at the words POF. I couldn't believe it. I was on Plenty of Fish.
I told myself I would never get on that website... I can't believe it still. The people on here are real. POF is great online dating site. I love it because it lets you view their picture and message them. I have not had a problem thus far. I have met a lot of people like me who is looking for that special someone on POF. I will be going on a date this weekend with a gentleman from POF. POF is a great online dating site. Trust me. You will love it just as much as I do.

Well, I actually hated it mostly. As a male, the process is degrading. Look, I'm a good lookin guy but even my experience has been I send out 100s of emails and get no responses. Feel like a loser then repeat the process. It gets old. But I can recommend it because I actually did get a very small amount of responses and one of them I ended up marrying. 4 years later and we are still awesome!

I have had about 3 dates from POF. It has a fair selection and it's free. Think about it. Easy to use.

I've been on Plentyoffish 2 1/2 years now. I reported a lot spammers and never got resolved.

Mark BrooksOnline Dating & Matchmaking Contributing Editor
Harvard Business School graduate, Mark Brooks, has been an expert in the Internet dating business since 1998. He is currently the CEO of Courtland Brooks, a consultancy agency for the Internet dating industry, and runs OnlinePersonalsWatch.com. He prides himself on being a New Media Futurist and can be reached at LinkedIn. More about Mark→

POF.com, also know as Plenty of Fish, is the largest completely free online dating site.
No Charge: While there are upgrade options available to further enhance your experience, POF.com is the largest dating site that allows you to have a completely free dating experience.
Profiles may include several photos: Users can provide photos of themselves in various settings as well as both full-length photos and headshots to provide the most accurate information about themselves for potential matches.
Advanced behavioral search algorithm: Along with allowing members to perform basic or detailed searches, POF also reacts to the profiles you choose to click on. In future searches, it will then refine your results by bringing you results that match both what you are asking for and what you are looking at.
Anonymous email network: Users can email potential matches through POF.com's own messaging service, allowing them to keep their identities and contact info private until they are ready to share it.
Profiles are screened before being posted: POF.com staff screens profiles and photos before posting to ensure only appropriate information makes it onto the site.
Best for People looking for long-term relationships, people looking for short-term relationships, and people looking for a large dating pool.
Compare Online Dating Websites & Services
Company Name:

POF.com

Year Founded:

2003

Website:

http://pof.com/