Consumer Reviews and Complaints

I don't know how Ford can get away with selling these dangerous cars. It's not only a pain to deal with it, it's DANGEROUS. My 2013 Ford Focus broke down on the highway today with my kids in the car. Many flashes done on it, new clutch, new tcm, and now it's being towed back to the dealership. To top it off we are upside down so we are stuck with this hunk of junk car. I know our fault for being upside down, wouldn't mind it so much if I had a reliable car! My husband doesn't serve his country to be lied to, manipulated by the dealership and Ford motor company.
He's fighting for your freedom and you don't admit to the problem, you just extend the warranty on the transmission and hope we the consumer will be like, "Okay it's fine." No it's not fine!! You built a piece of ** car that's putting thousands of lives in danger and won't do anything about it. Even when the car gets "fixed" at the dealership, it just breaks down again and AGAIN. Ford should have to pony up the dough to buy everyone's problematic Focus or Fiesta back. Think about they are going to be paying more to keep repeatedly repairing all these cars as to oppose just buying them back and be done with them.

I purchased a new 2013 Ford Focus for my granddaughter to get to and from college and work; I thought I was getting affordable, economical and dependable transportation for her. WRONG! She complained about rough ride, loud noises like something hitting the car, transmission fluid was overheating per one Ford Service Tech and she took the junk to three different dealerships throughout the greater Seattle area who all finally told her not to bring it back. She decided to not risk her life and the well being of either herself or her expected baby any longer and gave the junk back to me.
The "car" has been through all the transmission recall issues which didn't resolve the drivability, the rear door locking recall has yet to be fixed - dealer says parts are on back order and Ford corporate says they are in stock (who do you believe...?) and the ford audio system appears to be the source of the loud hitting noises but because the bumper to bumper warranty has expired (even though the problem had been identified to several different dealerships while in warranty) Ford refuses to do anything about it because apparently service technicians "wrote it up wrong."
Estimate for fix is in excess of $2000.00 at $120.00 per hour!!! And back on the transmission issue: the transmission still intermittently "chutters"/vibrates when you put it into gear even after all the recalls were supposedly applied under an extended warranty. I have been told Ford continues to roll out focus junk with the same transmission. My sense of propriety and civility prevents me from truly expressing my utter disdain for this car and its manufacturer!
I currently have a 1993 Ford Escort (no complaints still working like a charm), a 2000 MiniWinnie built on a Ford 350 chassis with Triton Ten motor (have had some problems but they were resolved), 2001 Lincoln Town car (no complaints; all recalls were fixed after local service manager noticed they hadn't been fixed - I wasn't notified by Ford about them...) and regrettably I let go of my 1998 Chevrolet pick up truck and bought a 2013 Ford 150 with the most complicated and difficult audio system (I quit using it), and a steering issue when I go around a corner the truck doesn't want to straighten back up - I was told I would just have to get use to it, that it was "normal" for a Ford!!!
I helped a friend select a 2014 Ford 250 and fortunately there have not been any significant problems - but I will never, ever recommend another Ford product to any friend (or even an enemy for that matter) again at the risk of losing their friendship. Needless to say, Ford has lost me as a customer because of their shoddy products, lack of pride in their products and lack of loyalty to their customers!!!

Over the past 30 years my husband and I have purchased 2 F-150 trucks, a Bronco II XLT, a van, 6 Mustangs and 2 Focus hatchbacks. Obviously we are Ford people. I saw the Focus hatch at a car convention as a concept car, got on a waiting list to be able to order one. Finally in May 2011 I received my Focus SEL-loaded. LOVED IT! After having the car for about 15,000 miles, it starts to shutter, downshift, lunge forward, not accelerate when you press the gas. I took it to the dealer and they replaced the sensor. Another 13,000 miles, replaced the transmission AND sensor. Another year goes by and of course my warranty ran out, but they replaced the sensors again. Now I realize that no extended warranty is going to cost me-lots. I paid CASH $26,682.00 plus tax.
So in July 2015 I go back to Ford to look at another Focus. The salesman told me that the transmissions in previous Focuses had been replaced. So now I trade in the first Focus (they only gave $10,000.00 trade) for a 2015 Titanium-loaded with everything (and I bought the $2,500.00 extended warranty) and now have a car payment. Right around 3,000 miles the old shutter, shake, downshift starts in this car. I take it back and find out that the salesman LIED to me, the transmission is the same, and all the problems are the same. This car has had the sensors replaced (as of today FOUR times).
Last week, I called up to Michigan to Customer Services. They set up an appointment with another dealer and I go there 7:30 this morning. They were going to test to see if anything was wrong. Well of course the car failed and they needed to fix it. Instead of giving me a loaner like the warranty says, I sat there until almost 11:00 am. They come in and tell me that they are going to replace the transmission. Yay! But it will take another 2 hours. So finally at 2:10 pm they tell me the car is ready. I was so happy!
Then I said to the service manager "so, it has a new transmission, right?" And he says no. I know they said they were going to replace it and he says no, they have to drop the transmission to get to the clutch sensors. He told me to drive the car for 500 miles so it can "learn" how I drive. He also tells me this will not fix the problem and it is a band-aid, and the car will have to keep coming back until I get rid of it or my warranty wears out. Now I am mad. So I leave, go to the first light, and stop. Car starts to shutter and when the light changed - yep it did not accelerate. So I get home and call "Customer Care" (should be "don't give a squat"). I explain what happened and she says "so what is it that you want?" Well, I said, "I would like a vehicle that has the correct parts in it and performs as it should." She puts me on hold (I know she called the dealer) and comes back with "they have fixed the problem for now" and I will have to keep bringing it back.
So after wasting almost $60,000.00 on two pieces of junk I am stuck with the last one. I love the look, handling and general everything about the car but I have darkened the door of ANY Ford dealer for the last time. Shame on them for frauding the public and loyal Ford customers on these cars. I hope they get burned on the class action lawsuit and if anyone has an idea how to get this car fixed, let me know. I think the execs at Ford should have to drive these cars and see how they like it. Some time and I hope it is soon, good 'ole Karma will come knocking on Ford's door! My numbers below should be zero but they don't go down that far.

I bought/leased this car in May 2011 so it was probably one of the first off the line. It has always hesitated and shuddered and I never dared to make a lefthand turn with fast oncoming traffic in case it didn't have the Getupandgo. I've been to the dealer numerous times and they "updated the software" but nothing changed about the driving experience as far as I could tell. Today (August 2017), while I was driving (fortunately in the neighborhood), the transmission slipped out of gear. It then wouldn't let me reverse. I turned off the car and back on. It did let me reverse but when I put it into drive, the car only let's me move through first gear and then it revs in second gear not letting me get above 5 miles per hour.

Horn... broken, backup camera... broken, air-conditioning... broken, some kind of wirings that made car shut off in middle of driving down n highway at 70mph... broken, ahhh wait for it. Clutch... Broken and transmission puked all over the road 7000 of the 14000. Still owe 12,000. Called Ford corporate got a case number. Case is denied on my own. Will never buy Ford POS again. Used to be a Ford fan. This was 4th Ford vehicle I have owned so know how it's supposed to go. They won't even help the loyal. Sad really. Oh wait almost forgot gas gauge broken not repaired. But from what I have read on other reviews I can expect my gas tank to collapse soon.
How do I know I can trust these reviews about Ford?
885,230 reviews on ConsumerAffairs are verified.
We require contact information to ensure our reviewers are real.
We use intelligent software that helps us maintain the integrity of reviews.
Our moderators read all reviews to verify quality and helpfulness.
For more information about reviews on ConsumerAffairs.com please visit our FAQ.

Where to start??? We recently went on vacation to a water park resort and upon leaving at closing for the 2nd day our Focus would not start. No click no nothing. All lights work and everything else just wouldn't start. So we had to get a tow and call a cab to get back to our hotel. We were 2 hours from home but had already planned on staying that night. The next day we call garage where towed to and they were very exceptional on putting car right and to try and get us home for work the next day. They called back that it was the TCM unit that was bad but that because it was a recall item the extended warranty that was purchased would not cover and that we had to get it towed to a Ford dealership to fix. We booked another night at hotel and called our bosses to ask for another day vacation. Also rented a vehicle... no choice now.
Ford dealer couldn't get us in so the next day we had to use the rental to get home. Ford dealer called 2 days later and told us that they replaced the TCM unit but car would still not start and that they have a new reason for it. They said on the connector from wire harness that hooks to the TCM, that the clip was broken that holds it in place and that upon further inspection that pins were bent/ possible broken also. And that this was going to cost around $1,000 to fix!!! And to top that extended warranty wouldn't cover again because "It was caused by a previous fix". They sent out an adjuster to look at it. So the previous fixes were the clutch recall... Twice. And on a side note the clutch needs to be replaced for a third time already!!! But have just been tolerating. Car has 90k miles on it and would love to trade in if it wouldn't put us upside down!
So we call the only Ford dealership that has touched the car and can anyone guess their response??? From the service manager, "We didn't do that, not our problem." Well some "skilled tech" there did! This doesn't just happen! Someone with bad hand eye coordination obviously forced this connector on! And after miles of vibrations it finally failed. But the service manager where the original recalls were performed assured us that that could never happen. To add to that, the service manager where the Focus is sitting waiting says it absolutely can... Hmmmm. So we put a call into Ford itself. And they told us they are not responsible because all of the Ford dealerships are privately owned. And even though we argued that this wouldn't of happened in the first place if it wasn't for the recall fixes, they didn't care!
So our present situation is car is still 2 hours away, still having to use a rental, and now waiting on the attorney general to intervene. And it's been 2 weeks. We refuse to pay for a repair that was caused because of having to get this focus repeatedly fixed for recalls!!! This is absolutely ridiculous having to go thru this!!! But it's transparent now that no one at Ford or its franchises will back their work or their product!
To me it takes just a little bit of common sense to see how this all transpired. Shame on you Ford!!! And the lawsuit that is going on because of their "quality product" (sarcasm), we will all probably get a joke of a settlement and about $100!!! I really would have loved to use "sentence enhancers" throughout this review to show my true feelings, but kept this readable for all. Bottom line Ford made junk and don't care!!! You should feel ashamed to call yourself an American company! Why don't you go buy all your execs a 2013-2014 focus for their year end bonuses they get for ripping off the American people they supposedly represent!!!!

Bought a new Ford Focus 2013 with cash and have had nothing but problems since day 1. The transmission is horrible, shudders and feels like it is going to stall. Brought the car in with less than 500 miles and was told that is was "normal" and that is why it gets such good mileage. That I need to adjust my driving. Did not make much sense but I was willing to give it a try. Then the radio started to POP and make horrible noises even when off. Now the transmission just cuts out with the RPM going up but no power.
Today while driving the car totally shut off on a mountain road. All of the lights flashing, stating the transmission was overheated. I feel like I take my life in my hands every time I drive this POS. It has caused me to be fearful of driving and I cannot even sell the horrible car since no one wants it. Shame on you Ford. I am a disabled, retired person and cannot afford another car. Now it is just a huge paperweight sitting in the driveway and I am without transportation. Do not buy a Ford ever!

Took a 2014 Ford Focus back to dealer for excessive shuddering. This was after having the TCM (Transmission Control Module) reprogrammed in the past. It failed the clutch test (no surprise, the thing didn't shift.) Got it back four days later and it drives like a new car. We had the extended warranty so all covered. No fighting with Ford, etc. Seriously, at this time anyway, no hint of a shudder... at all. It's only been a month so we'll see how it holds out. Just wanted to let people know it may be fixable.

Had a power steering assist failure causing the steering to lock up and make it very difficult to steer. This is a known problem across many different models, yet Ford has not issued a recall for Focus models. Searching the internet shows that many Focus owners have this problem. Ford should do the right thing and issue a recall.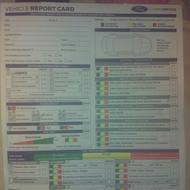 We bought a certified used 2014 Ford Focus SE 2.0L 4C with less than 50,000 miles on it (around 47,000 miles). Right away we noticed it stuttered, jerked and hesitated. We called the dealership, whose agent told us he knew exactly what it was, that his wife had the same issue, and that the Ford Dealership would be contacted to get the issue taken care of immediately. Three months later, Ford, being completely aware of the issue, stating they have been doing at least three of these per day, just at that Dealership, for the last year. They even already had a code for it, yet no official recall or disclosure was put out to the public at that time.
They had the car for about a week, replaced the relay and clutch (Automatic Transmission), did a once over, and gave the whole car a clean bill of health, but when marking the boxes (green for good, yellow for may need attention in the future, red for need immediate attention) they put a line through all three boxes, essentially admitting it needed to be fixed, was fixed, and would need more attention in future.
The problem seemed to be fixed, however, a year later, it seems to be back, only worse!! This time, not only did it begin to stutter, jerk and hesitate, it literally refused to go into drive completely, and the check engine light came on. People were honking and angry, as it was a light and an onramp for the Interstate, and my fiance was scared out of his mind!! It did eventually go into drive, and he came home in one piece... THIS TIME!!! He disconnected the battery, and the check engine light went off, and this morning drove the 57-mile drive to work without issue. BUT, obviously the issue is not fixed!! Or, it's going out again.
I read on several sites, that the issue comes back on everyone. Some after 20,000 miles, some after 40,000 miles or so, but either way, it comes back!! So here we go again!! Have to call Ford, deal with them about the issue, getting a rental, which better be for free, wait probably 3 more months for the parts to come in, etc. They finally have a generic recall on their website, but doesn't explain anything, because everyone is having similar, but different issues with this TCM Transmission. It is horrible!! They know this transmission is an issue, yet they are avoiding doing the right thing by totally replacing it or totally fixing it forever, or maybe just exchanging it for a better car without any cost to the customer.
Are we going to have to deal with this transmission issue for the life of the car? I don't even know how they are going to respond to my call, telling them their fix failed and issue is back and dangerously worse. And why hasn't NTHSA not done something about this? Are they waiting for deaths??? We owe about $15,000.00 on this car, and it doesn't even have 80,000 miles on it yet, and the transmission is a major death trap. If something happens to my fiance due to this transmission, you'd better believe I will sue for a huge chunk of that hundred billion plus they make every year!! He is the main provider, I am permanently disabled and he also is my part time care giver, and he's the love of my life!! So nothing better happen to him due to Ford's negligence in this transmission matter!!

About a year after I leased my 2014 Ford Focus the transmission started to slip. The dealership kept the car for 3 weeks and told me everything was replaced and fixed. 2 months before my lease was up the transmission was again going out and I was afraid to drive it. I called Sonora Ford and told them about the problem and that since there was only one month left on the lease I wanted to turn the car in early. The dealership accepted the car back and told me everything was fine. Now Ford Credit says I still owe the last month's payment, and they are now also trying to collect for a scratch on the bumper. Everyone I have talked to at Ford and Ford Credit has been very unpleasant, offering no help. There is a law suit against the company for the transmission problem and I will be joining it.

So Ford Motor Company builds 1.5 million defective transmissions and puts them in cars. When it is found that they are defective and CANNOT BE FIXED, they direct you to a law firm to become part of a class-action lawsuit. Stand behind their product? No. Go straight to a law firm. Give the customer a plausible route to resolution... LIKE buy back vehicle and give reasonable deal on new Ford product... NO! GO GET IN LINE FOR A LAWSUIT!
Oh, I love that! I just thought that a company that made $150 Billion in their last reported year could and would be responsible for their bad engineering. You know if John Q. Public screwed up something he would get put on the spot for the money to fix and/or replace! Not Ford Motor Company. Go see a lawyer! Now I have to buy my daughter another car so she doesn't get stranded in her American-made POS driving back and forth to college! So, ask me if I will EVER AGAIN BUY A FORD! NO! NO!! 1000 TIMES NO!!!

I too have been having issues with my 2014 Ford Focus. The first time they replaced the TCM and I was given a rental car. It is again in the shop, this time they are going to drop the transmission and repair the clutches, again they gave me a rental car. My local dealership has been very good at getting me in and they are as frustrated as me about the issues. Hopefully this will be the last time, but I have learned from the first experience that as soon as I feel something wrong, take it in IMMEDIATELY!

I am original owner of my 2012 Ford Focus SLE. In 2014 I was unable to pass emissions due to both O2 sensors going bad. This should have been a major warning sign but I ignored it. My car started to have transmission problems sputtering on the hwy and unable to shift gears properly (didn't know this car actually has a stick shift tranny). Once that problem was taking care of, it began having electrical problems. Lights flickering off and on like there's a shortage in the wiring. Ford mechanics can't find anything wrong and it cost $117 dollars for them to look. My car has completely shut off twice, once while driving on the hwy heading to work and once at a red light picking my children up from school, both times resulting in the car having to be towed away. Luckily both times this happened no one was injured, but my car dying on me on the interstate while in motion is very unsettling.
Now the car will not start at all. The battery, starter, and alternator are all brand new and the car will not start. Had a different mechanic looked at it and he stated it's not getting enough compression and the engine may be blown. SMH. THIS CAR IS A LEMON. I am fed up with the constant maintenance required on a brand new car. Ford Motor Company offered no help, repairs or solutions and the finance company only cares about you making payments. I wanted to give Ford the benefit of the doubt and try to buy in to a US based company but this car is a P.O. S and Ford is a horrible company. I will never do business with Ford again such a disappointment. Please people DO NOT BUY THIS CAR.

We have a 2005 Ford Focus Wagon and the overall experience with this vehicle has been very good. But, several years ago I noticed that the paint was starting to fail and peeling off the vehicle. I took this to Ford and the dealer took pictures and sent to Ford for evaluation. Ford's response was the paint was indeed failing but it wasn't their fault and they would not rectify the condition of the paint. I have talked to others and they're experiencing the same paint failure.

I bought a 2013 Ford Focus in 2014 with 16k miles. The car started showing the issue a year after with around 30k miles. It got worse around 40k miles where I got two tickets in a week after the car won't decelerate in 25mph zones. It takes weeks to get an appointment with a dealer and they fail to take responsibility. I had clutch replaced and it went away for a few months until it gave up suddenly while I was driving and the car won't accelerate and "service transmission warning came on". Freaked out and closely avoided being rear ended for suddenly dropping speed. Took it to the dealer and was told they may have to keep the car for more than a week, Ford will only cover rental for a day or two when the car is actually being worked on. I cannot drive the car, and dealer can't get to it for over a week.
Then when they started working on it, they said the TCM failed due to low battery and if I don't replace it, any future transmission issues will not be covered by Ford. No other module had low voltage DTC, no issues with starting, so this sounded like ** to me. Nevertheless I replaced battery out of my pocket and replaced the TCM with warranty. The car is still showing shudder randomly and I keep getting burning smells. I tried to trade it in 2016 but because it is financed and lost its value, my payment will be very high on a new car. I still have more than 10k on the car and I fear for my life every time I get it.
I am very frustrated and angry with Ford. The need to face the consequences for this because this is a serious safety concern!! I work in automotive and everyday see companies getting punished for minor comfort concerns. This is a SAFETY CONCERN!! Why is there not enough reaction to this. NEVER A FORD AGAIN!!! I am considering a lawsuit, looking for advice on how to.

After trading in my old car because of transmission problems, the last thing I wanted in a new car was for the transmission to act up. I ended up getting a 2014 Ford Focus Titanium because it was a great deal and seemed perfect at first glance, but I was soon horribly mistaken. From the start it has had endless problems. I bought the car not knowing that it had a terrible sunroof leak, I figured it out after a severe thunderstorm to see my passenger front and back seats saturated in rain water. My car smelled like mildew for weeks until Ford decided to fix it, taking a full week to fix, leaving me without a car. Shortly after my rear bumper spoiler fell off during a rainstorm, it FELL OFF. And was missing a reflector and a small other piece which Ford told me would cost 600 dollars for... a reflector.
Then I started to experience what driving a dual clutch transmission was like. It was pretty terrible for a few months of jerking, jumping and bumping. Half the time it felt like my car was going to stall (which was my problem with my last car), I was terrified to drive it because it seemed unsafe to pull out into traffic without knowing what it was going to do. So I decided to take it to the dealership where they told me "oh that's just how it works". They took it in for testing which took three days for them to tell me they couldn't do anything for me because it didn't fail the "test", and they couldn't feel it when they drove it. After going back at least ten times and them doing absolutely nothing for me, I went back very annoyed. The only answer I got was "I don't work for Ford, I work for this dealership".
I was appalled to say the least claiming not to work for Ford (stand behind your brand!!!). I explained my old car did it and that I was scared to drive a car that did the exact same thing my old car did. I was so upset because I had to keep a car that was terrible because I still had to pay 20,000 dollars for it. Finally, I went to a different dealership of a family friend who ended up fixing the problem. It took about a week to fix and it was fine for about 9 months. Now I am back in the same situation with a jumpy transmission. I recently got a letter in the mail about a law suit against Ford and the Focus, which seems wonderful. But I needed to have my transmission repaired more than 3 times, I would have had it fixed three times but Ford refused to fix it. Plus, if I did get any money for it, it would be 2,000 towards a different car or 5,000 towards a new Ford car. You could not pay me 100,000 dollars to buy a new Ford car. NEVER AGAIN.

I bought this brand new in 2013, the car was a comfy ride, and the transmission seemed OK when I test drove it. The next couple days I discovered some serious jerkiness while driving it and brought it back to which they said they reset the "TCM" and update some other such things. I was back to have them do this again in about another week as it didn't seem to fix anything, and they said the car has to learn how you drive before the "jerkiness" goes away (load of BS)
So - I still have this car, and have so far: been on the highway and the transmission just completely stops working, been in an intersection and the transmission will slip causing me to almost get hit, been parked, go to reverse and the car completely stops responding, every single time I'm on a highway then hit bumper to bumper traffic this transmission will start jumping the car forward and if you're not paying attention with the brakes you'll most likely nail the car in front of you.
But - Ford keeps saying "oh yeah nothing we can do" which is great to hear. They sold me, and from the looks of it thousands of others this lemon POS transmission and they're acting like it's our fault in some way. I've had this thing reset probably 5-10 times now and it seems that after a certain amount of miles it gets so bad you need to have it reset.
Ford isn't the only company I've had terrible customer experiences with, but man, I really wanted to like this car as there is a part of me as an American who says "man, I want to be proud of this product" but when my friends and family's Hondas have issues they take care of them no questions asked. If Ford wants to compete with these other companies, believe your customers when they say there is an issue with your product that YOU need to fix due to an issue with what YOU have created and released.
Treat the customer well and we'll be happy if you mess up. When you keep screwing us over taking our money for these "repairs" it makes people like me give up on trusting your products. I'm not going with another Ford for the foreseeable future. Make a quality product someday and I might take another look, combine that with some improved customer service, or rather give your customer service teams the ability to ACTUALLY help us then maybe you'll win some of us back. Until then, get your head out of the dirt and start listening, I'm done with your company.

I got my 2013 Ford Focus a little over two years ago. I got it in Topeka, Ks and I was happy at the time. Shortly after that my windshield cracked and my car started slipping with the transmission so I took it back to the car dealership and they told me that all the Ford's Focus are made that way so I drove it like that the whole time. I was just clueless because I said it drive like a go-cart. So the next thing that went out on the piece of junk was the radio. I was hearing popping noise that sound like live wires hitting hot electricity. It would just pop and I would jump out of my skin every time it done that, this loud whistle sound coming from the radio. I was thinking the car was going to blow up. I kinda wish it did with me not in it but over time it blew out.
So now I don't have a radio then I get this letter from Ford saying there is a recall on the door latches and to reprogram the transmission. So after that was done it still drive the same. Then my brakes need to be fix. Then all of a sudden the transmission went out. So I called Ford headquarters and they inform me that it was a recall so I make an appointment with Dick Ford dealership in Raytown, Missouri on a Friday.
So I took off early to have them to do a diagnostic test on the transmission and I walk in talk to a guy name TJ ** and a heavy set older guy stated that they don't make appointments for transmission on Friday. And I explain to them what was going on with the car and he was very rude explaining the process about what Ford will fix and not fix and if your car is over 100,000 miles that they won't fix it. It was the clutch of the transmission that they won't fix over 100,000 and I told him I almost roll back into a car that was behind me at a light. They didn't care and were very rude. Remind you that I had just seen them just a couple of months before this happen.
So now I am driving just to work and back staying close to my area when I drive this raggedy car. Also I want to add I did call Ford headquarters right after seeing the poorly consumer assistance I receive from Dick Smith Ford in Raytown, Missouri. That customer service from Ford explain it all to me and I wasn't aware of this so call recall. A representative over the phone with Ford inform me that I should have register my car through Ford when I first got the car, but who does that.
I read a lot of review under Consumer Affairs about the Ford Focus. And I feel something needs to be done about this because I don't have the money to fix everything with this car driving around like this because this is going to go out completely. I do have AAA but I can't fix this broke down car. I can't believe that Ford is still selling this piece of crap. I contact another dealership just to check on getting another car and I inform him I don't want NO FORD. Never again will I buy one. Shame on you Ford, and if there is a class action Lawsuit is going on please contact me someway or somehow.

I purchased my Ford Focus 2015 brand new with 10 miles on it. I have had the vehicle for just over a year and a half. The vehicle has been in the shop for transmission and clutch issues over a dozen times. I have been in contact with the Ford Corporate offices and there has been no help. I want nothing to do with Ford. I have been taken advantage of by the dealerships. At Greenway Ford in Orlando, one of the service associates literally said to me all they are going to do is look at it for a few hours and give it back. I have spoken to a different dealership. They said nothing can be done. I am currently sitting on the side of a road because something fell through the bottom of my car and is scraping on the road. I will put his car through litigation if necessary. I want every penny back I spent on this car and I want nothing to do with Ford. I have been having issues with this car from the beginning and no one seems to know what they are doing.

2014 Ford focus shudders, loses power. I bought this car Sept 2015 from Enterprise car dealership. I did have it checked out and even checked for a recall...(Carfax). I found none before I bought it! I started feeling a shuddering as I went from starts to speeding up. I did find out that the car did have a recall for this very thing. I even took the car into a dealership in my area and was told that as it did not show up on code they were not obligated to fix it! I had even called Ford Co. and was assured that it should be taken care of by them.
I had to keep driving it as I have obligations... Dr appointments, etc. I have even had a fender bender as it hesitated as I was pulling into traffic (a good running vehicle would have been ok for that move)... well I just had the car back into a different dealership as I needed it to be fixed (too many close calls, even on the freeway losing power). They told me my warranty has expired and it will cost up to $2k to get it fixed!!! I believe they purposefully put low mileage for that warranty as they knew it would still be a problem... cha ching for the dealerships!! If I wreck due to this I promise there will be a lawsuit!!!

2013 Ford Focus Titanium - After reading the reviews I should not be surprised by my transmission failure at 65000 miles. Bowen-Scarff Ford in Kent, WA wants over $800.00 just to "find out" what is wrong. They say that the recalled parts that operate the transmission that they had to replace YESTERDAY are not to blame for the transmission failure and they have "never seen" one of these transmissions fail. Really?? They also "don't know" if it can be just replaced or not. Took me but a moment to find out about these!
First two mechanics I spoke with outside of the dealership told me about these transmissions failing, and precisely why they fail. Poor design! It's actually a manual transmission with a clutch plate made to shift like an automatic transmission. These parts not operating correctly can lead to internal transmission issues and failures and Ford and Bowen Scarff Ford SHOULD know what to do and how to take care of the customer. Instead, nobody wants to take care of Ford's failure to put a quality product in the hands of a consumer.
Don't trust Ford and Bowen Scarff Ford in Kent, WA with your car and your money, and DON'T TAKE A CHANCE ON A FORD PRODUCT. I will take my car elsewhere. Ford Motor Company, shame on you for selling poorly designed and poorly built products and not standing behind them. These cars are not cheap and fail prematurely. Lastly, these are all highway miles. This should not be an issue.

I bought my 2013 Ford Focus used at CarMax. Within days the transmission started slipping and jerking. Found out there was a recall on the clutches. Ford replaced a seal the first time and clutches the second time. Then with 61300 miles on it 1300 over warranty my flexplate breaks. Ford Motor company/Jones West Ford in Reno won't pay the $1159 to fix it. I believe that the slipping clutch plates caused the stress on the flexplate causing it to break.

After my wife and I both owning Fords for 20+ years, this will be our last one. We only have 55k miles on it and it has been in the shop for transmission work 5 different occasions already. It shutters, it slips and it completely goes out. Every time we bring it to our local Ford dealer that we purchased it to for warranty work it comes home with new problems that they say much have been there before we brought it in. Typically keep a car for 100+k miles, doubt this one ever will make it that far.

I am a very pissed off owner of a 2014 Ford Focus. This car has been a problem from the very beginning. You would think I bought a used lemon rather than a brand new car. This turd has been in the shop repeatedly for issues that every Ford Focus owner has been experiencing. The transmission is repeatedly going out. The electronics are going out. My computer screen on the dashboard has gone out. The overhead light won't turn on properly or when it does come on it don't want to go out. Also the passenger side door handle had to be replaced. I have three more years of paying on this car and I am so mad. My family has always owned Ford's. We buy American but we will never buy another Ford. My niece bought the same exact car at the same time I purchased mine and her Ford is just as bad as mine. Ford I want a refund or a new car at no extra cost.

I purchased a 2012 Ford Focus with an automatic transmission in 2013 with around 12,000 miles on it. Shortly after purchasing this vehicle I noticed a hesitation while trying to accelerate and a shuddering from my transmission. I called a Ford dealer and was told that this is just how the car is and it was normal. After a few more months I noticed noises when the car was shifting and I again called a Ford dealer to see about having it looked at. Again, I was told that this was normal for the type of transmission in the Ford Focus (some combination transmission type with an electronic component was how it was explained). After the transmission getting louder and stuttering I finally was able to get Ford to look at it and was told they had to reset some computer system. It improved for awhile then started the same loud, shuddering shifting issues. It always seemed to be the worst in the lower gears... trying to get up over 25-35 mph.
Eventually Ford had recalled the TCM and after a long wait I was able to get it looked at and replaced. It helped for around a year then it went downhill fast. This time I had all the previous problems with the transmission and a new problem: it would refuse to accelerate almost as if it was falling out of gear. One afternoon my car literally would not move and I had to put it in reverse then back in drive a couple times to get it to move and I could feel it slipping. I drove it straight to the Ford dealer. I thought that Ford had extended the warranty for the transmission but they only extended it for the TCM. I was charged over $1000 for a shift fork in a car that had around 77,000 miles (with a lot of those highway miles). This was an automatic transmission so it was not as if I was shifting heavy. Any damage to that part was due to the horrible transmission Ford put in it! I got it back and on my drive home from the Ford service shop it broke down with the same exact problem!
I immediately contacted Ford and had it towed back to be fixed properly. This time they told me the TCM needed to be replaced again! It was covered but of course I had already paid over $1000 for a new shift fork and will never know whether that repair was even necessary. I have my car back after all these repairs but it still is sluggish in accelerating and shifting, it shudders, it makes noises. I called customer care and was given no help. I have purchased 6 Fords over the past 20+ years and will not buy another Ford after this experience. Ford knows they put out a poor product in the Ford Focus but will not do anything to correct it. Covering 1 part for an extended period of time is not taking care of the customer. Very disappointed.

I've had hours of repairs since the very beginning. 2 different clutches 3 if you count the one that came on it. Numerous re programmings. Countless hours waiting. Loaner cars. Taken days of work. And after all the hell we've been through our dealership said if the clutch goes out again. I'll be paying $1200. Because Ford will not recall the clutches and even with all the problems at 100k I'm screwed. Paid 23k a year and a CPL months ago for a brand-new car and nothing but problems. They don't care and I'm a Ford guy. This 15 Focus has caused problems at work and 2-hour round trips pure hell for a new car. I've been to my dealership 5 or 6 times all transmission problems. I owned a Fusion didn't have 1 problem until 279k. These 15 Focus are junk. I wouldn't put this on my worst enemy. Beware.

Ford Focus SE 2013 Shudder Problems - I bought my Ford Focus this spring. Was so proud to have owned the newest car for me ever! I had it for a week and noticed when I would run around a little bit in it to get the engine warmed up it would shudder when I would take off from a stop. I did it several times then I called the company where I purchased it from. In Wichita, Kansas a Toyota Eddy's off of their used lot. It only had 52,000 miles drove. Great on the test drive. Got a loan from my bank. Was so proud.
So I called. The maintenance took it in. Told them I knew what was wrong. It was the transmission. Ford has had problems with 2012-2014 with the take off from 1st to second gear. They couldn't help me. They weren't a Ford Company. I need to take it to Ford. Well they looked at me like I was stupid. So no help. I can't believe there is not a recall for this. What do I do now? Just drive 'til it stops then where will I be? Please I need answers from someone. Thanks.

Since posting my review on the Ford Focus transmission problems, Ford Motor Co. in conjunction with dealership has stepped in to find a equitable solution. I contacted the Ford Motor Co. and the Ford dealership where initially vehicle was purchased. Both the dealership and Ford Motor Co. customer service manager worked together to repair my daughter's Ford Focus transmission. Ford assume a portion of the repair cost and my part was $750. Vehicle so far running fine.
Original Review
Purchased new 2014 Ford Focus SE on Aug 6, 2013 for our daughter. Started having issues with transmission July 7, 2015. Dealership reprogram TCM and replace clutch under warranty. Daughter temporarily moved to CA go to school. Nov 16, 2016 my daughter calls us crying desperate with transmission issues again and vehicle is taken to nearest Ford dealership. Dealership replaces TCM at no charge under warranty and replaces clutch which cost my wife and I $2009. On May 2017 desperately calls again vehicle won't start so my daughter pays for a new battery and gets it installed.
While driving vehicle transmission fails to engage properly not going more than 5 miles and won't engage in reserve. Vehicle towed to same dealership that replaced TCM and clutch. Dealership finding states transmission needs replacing. Cost approximately $5,000. Had to have vehicle shipped back home to Washington state and daughter has no vehicle and we still owe $7,000. Ford completely ignoring the issue. These dual clutch transmission is a failure. Leaving the customer having to deal with the nightmare of a manufacture defect. This is totally unacceptable!

Purchased my 2013 Ford Focus Titanium in February of 2013. I was excited to continue my history of owning a Ford. Problems started immediately with the transmission. I chalked it up to just being a different car and new feelings. Then the recall information came out. I had the computer work done and things were okay for the most part until now. At about 50,000 miles the transmission is the worst it has been and after taking it to the dealership I was told that NOTHING is wrong and that I will have to just deal with it. I can't even enjoy a car ride without frustration, disappointment, and worrying about my safety. They will not help. What I do need to do to get this fixed? How are they not held responsible? I still owe on the vehicle and it's like a slap in the face. I will never buy a Ford again... they don't take care of their customer and that is such a shame.
Ford Focus Company Profile
Company Name:

Ford

Website:

http://www.ford.com/