Consumer Complaints & Reviews

I purchased a Ford Focus from another car dealer but they did not give me a second key. They talk as if they lost the key. Then I contacted Ford corporate and explained to them. They told me to contact the dealer where I bought it from. I told Ford that I tried. Then they had a manager to contact me and she just flat out told me "NO" that they could do nothing. Then I sent them an email and their customer service told me that they did everything they could do. I sent her another email back stating that they did NOTHING and I really thought since they were the corporate and I was a new customer and NEVER purchased a ford that they would work with me, SHE DID NOT RESPOND BACK. FORD IS HORRIBLE. They DO NOT work with their customers especially if they are a new customer. I am very, very DISAPPOINTED with FORD.

I bought my Ford Focus car new in April 2013. I have taken it into the shop many times for the transmission not shifting properly and the jerking when taken off. The dealership reset the controls but the problem has never been fixed. I was told I have to learn how to drive my car. Really? Sunday, I broke down (everything shut down on my car) 120 miles away from home on a late Sunday evening and had my car towed home since I couldn't stay in the area to get my car fixed.
I had it towed to my local Ford dealership (Jackson Ford, Decatur, IL) on Monday and have been without wheels the entire week due to the issue. They haven't even given me a loaner car to help me out. No clue when the part is to come in since it's on back order. After paying $620 on towing which I can't get reimbursed either, I don't have the funds to rent a car. It has put my entire life in chaos with taking my car into the shop constantly and unable to get the problem fixed. One story after another. I don't know how much longer I can deal with this.

In the 4 years I have owned this car it has been in the dealer repair shop over 10 weeks. The last time it was there 8 weeks. I experience shuddering after about 20000 miles. Many trips to the dealer proved that they could not find anything wrong. Finally a dealer in another town told me it was the automatic clutch was not engaging properly. In December of 2015 the dealer replaced the clutch but said it appeared to be leaking oil. They said there had been problems with the clutches. They were going to reorder the clutch but it was on a 16-week back order. In late Feb. 2016 I got a warning message that said Service Transmission Soon. The car was completely locked up. I got the car started by a tow truck driver and drove home instead of going to the dealer since it was Friday evening and they were closed until Monday AM.
By Saturday AM there was NO OIL IN THE CAR. On Monday my car was towed in and kept for 8 weeks. They put a new engine in the car (had received two engines that were damaged) and THREE CLUTCHES until they found the one that seemed to work. On Friday driving home from a short vacation the Service Transmission Soon Warning light came on twice. Trying to get to the dealer did not work since the Transmission HOT STOP car immediately warning came on. The car had to be towed 50 miles at a cost of $275. My Ford Roadside assistance paid $75. It is now again in the dealership. Service Manager said he is getting weird readings on the Transmission. Waiting to see what Ford will do. Since this is a 2013 car with 78000 miles it supposedly does not qualify under the "lemon law."

I bought this car Ford Focus 2012 Titanium in Feb. 2013 with almost 7,000 on it. Now I really don't know much about cars so I didn't pay much attention to the shudder because the car was new. I figured it couldn't have any problems. In 2014 I received the recall letter and was astonished. I knew my car felt exactly as they described so I brought the straight to the dealership. The dealership had my car from Sept. 5, 2014 to Oct. 3, 2014. They refused to give me a loaner. I got my car back with a dead battery and the navigation wasn't working so I had to buy a battery and they wanted to charge me for the navigation system which was also a recall.
Oh and my motor had a crack on rear seal before I brought it in. In 2015 at the end of June they replaced the transmission module. My car is now back at the dealership because it wouldn't shift into gear in the middle of the road. I had to get it towed in and pay an extra $45 dollars which they are replacing the clutch and transmission module again. But for what to happen again. I have a Ford Focus loaner with a shudder, so I'm in danger driving no matter what car they give me. I would rather have a refund. I really used to love Ford. My cousin even owned a dealership.

I bought a brand new Ford Focus 2014. Well it does have good gas mileage but the ride on short, stop and start parts of your drive are horrible. It will rattle your teeth and hurt your bones when you stop and then try to move through the slow to fast speeds the whole cars gets to jerking horribly. Took it to Ford and they say there is nothing wrong with it. Needless to say I have been talking people out of getting a Ford instead of into one. I don't want anyone to go through what I am going through. The worst part is I have kidney stones and with all this rattling it hurts to drive. I have lost the love of driving because of this car.
How do I know I can trust these reviews about Ford?
551,956 reviews on ConsumerAffairs are verified.
We require contact information to ensure our reviewers are real.
We use intelligent software that helps us maintain the integrity of reviews.
Our moderators read all reviews to verify quality and helpfulness.
For more information about reviews on ConsumerAffairs.com please visit our FAQ.

I bought a brand new Ford Focus SE in 2012. My check engine light went up two weeks ago and I wasn't able to accelerate normally. Since it's too dangerous to drive my car for long distance so I brought it to the nearest dealer. Though I saw 90% of their reviews were negative I thought how bad it could be. Then they ended up BLOWING my mind. I brought my car there on a Friday and was told it will be done on Monday. Then they just disappeared after that. I kept calling everyday and got the same answer: "The technicians need to do another test. We will get back to you tomorrow."
Then I contacted the Ford customer service and got assigned with a regional manager. I was promised a call and didn't get it on time. I ended up reaching out again and connected with the manager. The manager called the dealer and then told me that he was informed that the car was done and was ready to be picked up. I called right away and received a completely different version, which was the answer I've been hearing about for two weeks. So I told the regional manager and he promised a call "tomorrow" which is today and I haven't been contacted. Then I reached out and was directly sent to voice message. HA... I wish I can give negative stars. It's worse than nightmare because nightmare doesn't last this long.

I have a 2014 Ford Focus SE. I got it on 9/25/14. Ever since I had this car I been having problems out of my transmission, but they say it's my clutch. The first time I took it up there they said they had to reset my transmission. The next time I took it they said I had a leak in my motor that's why it is doing it then whenever I go get my car they said it is leaking because of my clutch so they said they were going to fix that but I never fixed it. I will never get a Ford car anymore because I hate going through this. I feel like I'm paying all of this money for this car and it should not be messing up. I just want a stable car because I have children.

The transmission is under-engineered. It rattles, grinds, deadpans, and overheats on hot days or longer drives. Last Ford I will every buy. Do not buy this car!

I am a 52 year old woman who is by myself with one teenage son left at home. I purchased a new 2014 Ford Focus brand new. I've had nothing but problems. I cannot depend on this car. The only good thing I can say about it is that it gets good gas mileage. That's it. I've had problems with the transmission, the clutch, hesitation, shaking and stalling. I take it back to the dealer and they tell me that's just the way it is or they fix something and then a couple weeks later it's not running properly again. I am so dissapointed especially because my husband works at Ford Motor Co. What an embarrassment.

I can't %100 that my issue has been resolved, but I do have an update. After hassling Ford Motor Company and the service manager at my local Ford he finally agreed to reimburse me for the amount I had to pay after I got my car towed when the 'transmission overheating' error occurred. After the TCM module failed again they finally decided to replace the dual clutches. The new clutches installed have a 12,000mile/12 month (whichever comes first) warranty. After over a year of having issues with this Focus I am hoping this will work because it is my last resort.
Original Review
I wrote a review about a year ago about the numerous issues I was having with my 2013 Ford Focus, just a few months I had purchased it with about 40,000 miles on it. I regret not doing my research on the car prior to purchasing it! My initial issues were lunging, shaking and terrible jerking. That was still covered under warranty so I took it to Ford and they told me the computer wasn't syncing with the transmission, so they claimed to have fixed it. Not long after they 'fixed it' I had the same exact issue so they updated the issue again. This time it seemed to have worked. Fast forward a few months later I'm on my way to Mountain High resort in Southern California and all of a sudden the car starts to pop up a 'transmission overheating' signal after being in traffic for a couple hours. The car stayed on but would NOT move in drive so I ended up getting it towed back to my house.
Mind you I had to pay full cost for the towing. I take it back to Ford, they claim that the transmission wasn't exactly overheating but that the computer was sending out the signal, which was incorrect so they modified and updated the system which should have fixed the issue, NO. Just a couple days ago while in traffic on my way to San Diego it did the SAME exact thing and I had to pay for it to be towed once again! I took it to Ford and they said there was an update that needed to be programmed and that is why it was sending out that signal and stalling. The service adviser also mentioned that with these cars Focus/Fiesta that after being in stop and go traffic for a while the computer will start to receive a signal that the transmission is overheating when it really isn't. While my car is under 100,000 they will continue to cover it but tough ** when I have to repeatedly get it towed every time it stalls on me and it's bound to happen again.
Ford Motor Co. has now created a case for me and I'm waiting on a response from a service manager about me getting my tow money back and seeing what the hell I'm supposed to do once this car is out of warranty. I will keep you all updated. Please, do your research before purchasing ANY vehicle because you could very much be in the same situation as me.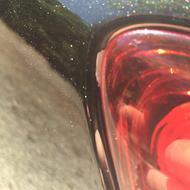 I purchased my 2015 Ford Focus in June. My car is a year old. I have had my windshield replaced. My steering wheel column was fixed because it wasn't attached properly. My driver side door was repainted because of a paint defect. Now I need a new clutch and more paint repair by the back brake light from paint coming off. Sometimes my windshield wipers stop out of nowhere. I've called Ford Canada and have had no help. I'm at Ford so much they know me by name and joke you again. My reason is to let people know about Ford and my dissatisfaction with my car.

I purchased my 2012 Ford Focus Hatchback used with 30K miles and added an extended warranty which covered until 70K miles. Since I purchased the vehicle I have been hearing the grinding noises with the transmission. I took it because the wheel bearing went out at about 50K miles. I started having trouble with the car starting. The key turns but nothing happens. It isn't the battery. I read it has to do with the transmission control module. This had been happening for about a month.
Today I was driving to Dallas, I was driving about 75 mph, the transmission shuddered and I lost acceleration, the check engine light came on. I barely made it to my sister's home but I was afraid of getting stranded, the transmission won't shift into gears, it does so very slowly. I can't drive on the highway and I'm not sure how I will get back home, I live 8 hours or about 500 miles from here. I'm visiting family out of town. I've already taken the car in three time to have it checked, have had the transmission reconfigured and the clutch replaced. I don't know what to do, the car is no longer reliable. I'm afraid it will leave me stranded.

I bought this car brand new. It is Ford Focus 2013 and I have had nothing, but trouble with this car. First the clutch and now the power steering. I was driving home from work the other night and the power steering went out on me while I was on the freeway. I'm lucky to be alive or hurt someone else. I'm so mad about this car. Please if you're thinking about buying a Ford Focus don't. It's the worst car I have ever gotten.

I have had my car for less than a year. I have less than 36,000 miles and I have had 2 transmission parts put in. Each time they tell me the same thing. It's the car, it's a recall. I was even told I drive it too soft, need to be more aggressive. I just got it back and the same thing is happening, RPM going high. Shuttering, and not shifting. My question you see all these complaints all the same, people almost wrecking, injuring children. What is Ford doing about this besides putting the same part in? The best part is now the part is on backorder for weeks. I almost wrecked this past time. I can't trade it in because all the dealers know about the issues and won't give me even close to what I owe. What is being done by Ford?

We purchased a new 2014 Focus in March 2015. We have been in the shop at least four times for the same chattering and scraping transmission problem described by others. We are very disappointed with Ford, with our dealership, and with the condescending attitude of the service people. They say, "it's normal" and "cannot verify the problem" etc. After owning at least three other Fords, we will never purchase another Ford! We are appalled at Ford's lack of concern for owners of this defective product. We will write to our state officials who administer the Lemon Law in Ohio, and to our Attorney General, and we urge others to do the same!

I bought my 2014 Ford Focus car brand new and within 6 months of driving, the automatic manual transmission started slipping and got worse. I took it to the dealer, they told me it just needed a computer update and to drive it for 1,000 miles. Still had issues so I took it back and they said the "jerking" was within Ford parameters. I took it back the 3rd time and they said they needed to replace the clutch. 6 months after that, I started having the same issue happen and took it back. It now needs another replacement. About to be on the 3rd clutch in 36,000 miles and Ford tells me it's "normal".

Good evening. My name is Eric **. I own a Red Ford Focus 2007 4D. I had a serious issue last night 05/27/2016 around 11:30pm. I was driving my car for around 5 minutes from my friend's house who lives in the same neighborhood that I do and then when I was parking it on Ingraham Street, San Diego CA (place of the event), there was smoke coming from the engine. When I noticed the smoke, there wasn't any lights on on my panel indicating any mechanical issues. So, I turned the car off and was getting my stuff from inside when it started to come flames out of the engine, on the right hand side of the car on the front part. As soon as I saw the fire, I started getting my documents and belongings from it, left the car and called 911. The fire got worse and worse, but thankfully the firemen came and controlled the situation.
The car was well maintained and taken care of. I bought it on December 2016 and didn't have any problem with it since then. And the most important thing is that there wasn't any sign on the panel saying that there was a problem with the car. I don't even understand why it happened. I asked the fireman and he said that he didn't identify the source of the accident. There was one car parked in front of my car (Jeep model) that got damaged. I was inside of the car when it all happened, It could've killed me or someone else. I am really thankful that no one got hurt, however I would like to have help from you guys.
I need to know if it is possible to get the car inspected by an authorized Ford employee, because it may be a case of a recall or so. I am still really nervous about what happened and I demand a help from you. I chose ford because of the reliability. I trusted on your cars, but I am afraid now of even staying close to a Ford. So now, i didn't even touch the car, I tried to contact you several times with no answer today and I won't probably have any help until next Tuesday May 31st because of the memorial holiday. I just need an answer as soon as possible. Thank you so much in advance. I am looking forward to hear from you.

I own a 2012 Ford Focus and I have been experiencing numerous problems with the power steering that would go out on me, either as I was driving or as I started the vehicle. Just a few days ago the power steering gave out completely. I attempted to contact the local dealer and I was told "Sorry Ma'am there is no recall on your vehicle. And you did not purchase the extended warranty. This is why you should have purchased the extended warranty. There is nothing we can do except look at your car for the diagnostic fee of $125." I have seen numerous reviews and complaints for this problem on this vehicle. I am amazed that there is not a recall on this knowing the severity of this problem. Or is Ford waiting for someone to die because of this issue?
I am shocked that Ford is aware of this problem and is choosing to ignore it. Leaving their consumers out on the road with an unsafe vehicle. Ford claims to be all about SAFETY and yet they are ignoring the obvious and leaving so many people vulnerable to a fatal accident. How can they claim to know of the problem and recall other cars with the same issue and not recall the 2012 Focus? I feel that this is a serious matter and that something needs to be done as far as a recall so that consumers will be safe out on the road. How long will it take before something is done? This is not first issue with this vehicle. I have had two other issues to be addressed as recall and customer satisfaction. Now there is the issue of the power steering. I hope that there is something done soon before it is too late for a consumer.

I purchased my Ford Focus 2009. In the same year I have had nothing but problems with car locking doors - when I lock the car, it will sometimes open or not. I have had it to the dealer at least six times - they promised to fix it. I finally had to resort to a lawyer and they paid me a small amount for my time and trouble and promised to fix the car. Well it was not fixed properly. The dealer stated they put new locks - I don't believe they did. I would not recommend this year or model of car - it is a total lemon and it is hazardous. What if you were caught on a railroad crossing and could not escape your oh well and what if you were alone and parked your car and locked and could not open the car when you returned to your car - well too bad.

We purchased a new 2013 Focus and from the very first 300 miles plus have had issues. As I type this I am sitting on the side of a highway waiting for this car to decide if it will get me the rest of the way home. The transmission in these cars are junk and never should have been placed in them. It's very dangerous with it going out and leaving you stranded on the side of the highway. FORD needs to take all these cars back and give customers their money back for selling a car that wasn't worth driving off the parking lot!!! And it only got ONE STAR because you have no other choice, you can't pick a 0.

The Ford Focus dual clutch transmission system is appalling. Shortly after the vehicle was purchased, the car began shuddering and grinding, especially when accelerating. I took the car in for repairs, and they reprogrammed the transmission control module. The issue was fixed for a VERY SHORT time, and it started happening again. I was told that the shuddering, jerking and grinding was "normal" for the vehicle. I continued to drive the car and last week, at 77,000 miles, the car would not start. About 75% of the time the car does not start at all, and the display does not show that the car is in gear. I took the vehicle to a local dealership, and they informed me that the transmission control module would need to be replaced, but that the part was on backorder. Ford had issued an extended warranty on the TCM (but it needs to be recalled).
They referred me to Ford Customer Service, who told me that the part would not be available until June 17th. Due to the fact that it was almost the weekend, no one could call me back to let me know if Ford would cover a rental, so I was forced to rent a car to get to and from work. The following Monday, I was informed that Ford denied my request for a rental, even though they admitted, repeatedly, that the part was faulty. The customer service rep admitted that, because it is such a widespread issue, they would not pay for rentals for every person that had the issue. Overall, the experience has been horrific. Ford's "special support center" is a joke, and they offer no support at all, and the customer service team has no authority other than repeating "I'm sorry" over and over again.

I purchased my 2013 Ford Focus SE in October of 2012. As soon as I got it home I started experiencing issues with the transmission slipping, grinding, lurching, and delayed engagement. I was told this was normal and it would adjust, well it never did. In October 2015 the transmission failed completely on a major highway. I was in the center lane of the highway and the transmission simply shut down. My daughter and I narrowly escaped being crushed by a tractor trailer. The transmission control monitor and clutch were both replaced following the incident. However, the transmission still slips and grinds.
Yesterday, I experienced something new and different. While driving to work, I started to smell gasoline and my car starting to run roughly and the engine light came on. I had it towed to the dealer and was informed that a valve on the fuel tank was stuck open and the fuel tank was collapsing as I was driving it. I could have been killed by this car. It is still at the dealership and I really don't want it back. This vehicle is a menace, yet Ford will not issue a recall or replace the transmissions or fuel systems in them. Stay away from this vehicle, far away.

I purchased my 2014 Ford Focus 1/1/16. When driving at slow speeds and always if accelerating at 10mph the car jerks and sputters. I took it back to the Ford Dealer and had what they said was an adjustment due to a recall. Didn't fix anything, took it in again and the answer is its the design due to a 5 speed within an automatic transmission it has to adjust itself. This car Will NOT accelerate when a light turns red turning left and I need to get out of the way, it jerks and sputters, same problem at any stop. My concern is that if I can't accelerate to get out of the way I'M GOING TO GET HIT at a light, a stop, on the freeway. Ford told me that's the way all of them drive. This is a daily occurrence since I purchased the car. So very sorry that I purchased this car. Will never again purchase a Ford product.

My daughter is in the Navy and has been without her car for almost a year now. She was just home on leave and was going to take her newly "fixed" car back (after it had already been BACK in the shop 3 times) but it left her stranded. How is Ford getting away with not replacing these transmissions when they clearly cannot fix them? She started taking her car in to be serviced almost immediately only to be told there was nothing wrong with it. Then she all the sudden gets an extended warranty because of the faulty transmission? Ford obviously doesn't back their product and they really don't care about their consumer. They have their money so why should they?

Bought Focus late September 2014. In December 2014 had to have front wheel bearings replaced. Ford did this under warranty. Last week clutch burnt out 47,000 on the clock. Ford refuse to repair under warranty - charged me $2,500 to fix. Claim it is just wear. I have driven manuals for years and despite having the cars for over 5 years have never had a problem with clutch. Ford care were rude and after telling us it's our problem refused to take any more calls. Would like to hear from anyone else who has had similar problem.

My 2013 Ford Focus transmission is an unpredictable little monster. No problems that I noticed until about 10,000 miles when it because to shudder, jerk and "slip" just when I needed it to engage - accelerating into a merge, going from level ground to a street on a hill, passing and even in pulling out of the driveway. Until yesterday the dealer reps acknowledged the problems but now, today, the rep used the word, "Normal". Well it may be normal for this transmission but when normal is dangerous then something should be done. For example, it's normal for rattlesnakes to be poisonous, however when there is a nest of them in a school yard and a kid could get bit... Something should be done to remove the danger.

My wife and I had our son a 2012 Ford Focus which had 46000 miles on it in March 2015. Had the car for 2 weeks and had to have it towed due to transmission problem. The Ford garage had for about a month before even looking at it. The garage called and said that the clutches had been replaced and installed backwards, then a day later called back and said that the bolts were just loose and they had tightened them up.
1 year later had to take it back to another garage for transmission problem. Was told that it was the clutches and that they were on back order for 12 weeks. They called a few days later and said, "We found some extra parts in the back to fix the vehicle". After another week they call and say it is done. Transmission shifting good but the engine now has a miss and it is losing compression in number 1 cylinder and want to know if I want them to do a compression test. I said sure. So now they are telling me it needs a new engine at $5000 and Ford does not want step in and help with the cost. NEVER WILL I BUY ANOTHER FORD PRODUCT.

I purchased a Ford Focus 2013, new, from the dealer 3 years ago. By far the worst vehicle I have ever owned. The radio stopped working around 50,000 - just in time for no warranty. Not only does it not work but makes loud and annoying popping sound even when the vehicle is off. Cannot afford $800 for a new radio so I have to drive with ear plugs at times. It is impossible to fix the smallest things because you cannot get behind the dashboard. Fuse box is hidden, very difficult to locate. Cannot reach the glove box comfortably and all of the items fall out due to the poor design. Oh but thanks a lot Ford for the 13 settings on my windshield wipers - that is much more important than a working radio. Oh and the transmission - shaking and shimming from day one. Screw Ford.

I bought a 2014 Ford Focus in Nov of 2013. Within months I began to have problems with the transmission just like all the others who have posted here. It is now waiting to have the third (3rd) transmission put into it. The car has less than 18,000 miles on it and has already been in the shop for this over 12 times. I finally had enough and googled Lemon Law PA (my state) and was connected with some very nice attorneys who took my case, filed the papers and are now taking care of it. I will not even have to pay them as they charge Ford for the legal fees and nothing will come out of whatever settlement I receive. If you are from my state I will gladly give you their names. If you are not then google Lemon Law (your state) and find someone who will help you to do the same. We pay huge money for our cars and we need to demand they do right by us.

Almost immediately after purchasing a used 2013 Ford Focus in 2014 I started noticing the shuddering problem when accelerating. We immediately brought it back to the dealership where they assured us it was fixed. We just had in back in a couple of months ago where they said it was fixed again. It was about a week later that the same problem has started happening again. So frustrating. Not really happy and have been a loyal Ford customer for many years.