The carrier's cost-cutting drive could eliminate more than a quarter of its workforce
10/04/2018
|
ConsumerAffairs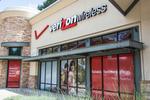 Verizon's voluntary severance package offering, made last month, was extended to roughly 44,000 employees, the company confirmed to The Wall Street Journal. That works out to more than a quarter of the carrier's total workforce.
The severance packages are part of a four-year plan to save the company $10 billion and give it "an opportunity to find more efficiencies in the size and scope of our V Team and help expedite the building of an innovative operating model for our ...
More
The offer is valid for new and existing Verizon Unlimited plan subscribers
08/09/2018
|
ConsumerAffairs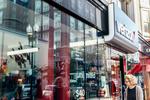 Starting August 16, new and existing Verizon customers can get six months of free access to Apple Music with an unlimited plan. The deal will give customers full, ad-free access to the music streaming service's 45 million songs on any of their devices.
In a statement, Verizon hinted that more perks will grow out of this partnership by noting that this is "just the first step."
"It gives our customers exactly what they want: Apple's best-in-class music streaming experienc...
More
Sort By