Yahoo content will be added to AOL's
07/25/2016
|
ConsumerAffairs

By Mark Huffman
Mark Huffman has been a consumer news reporter for ConsumerAffairs ... Read Full Bio→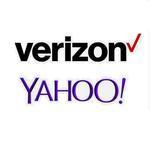 In the late 1990s, when few internet users had even heard of Google, Yahoo was the search engine of choice. Since then it has positioned itself more as a content provider and struggled to remain relevant.
Its long expected acquisition by another company is finally taking place, as Verizon announced over the weekend it will purchase Yahoo's operating business for $4.83 billion. The purchase will give Verizon access to more than one billion users for its mobile platform.
Fo...
More
Excessive users run the risk of being disconnected
07/22/2016
|
ConsumerAffairs

By Mark Huffman
Mark Huffman has been a consumer news reporter for ConsumerAffairs ... Read Full Bio→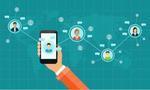 Remember the early days of smartphones, when cellular providers competed for customers with "unlimited" data plans?
Who knew that everyone in the world would soon be watching movies and listening to hours of music on their phones? Most of those providers dropped those pure unlimited data plans like they were on fire. However, Verizon Wireless grandfathered some out of contract users who continue to enjoy unlimited data, in one form or another.
Now, an industry publication...
More
Sort By