Customers can get even more high-speed data
06/14/2018
|
ConsumerAffairs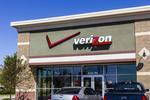 On Thursday, Verizon released a pricer, third-tier unlimited data plan entitled "aboveunlimited." The new plan joins "gounlimited" and "beyondlimited," both of which vary in terms of what they offer customers.
Unlimited data plans have experienced a great deal of evolution over the years. Last year, Verizon broke its unlimited plans into two options for customers, and it ultimately comes down to cost. Now, the company has introduced a third plan into the mix.
"It's very s...
More
The company says it plans to focus on building new communications tools that better fit consumer needs
06/11/2018
|
ConsumerAffairs

By Sarah D. Young
Sarah D. Young has been a columnist for a blog ... Read Full Bio→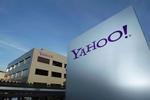 After 20 years in operation, Yahoo Messenger will be shutting down on July 17.
The news -- which was announced by Oath, a Verizon subsidiary that owns both Yahoo and AOL -- comes six months after AOL Instant Messenger (AIM) was shut down.
Competition from messaging apps built by Skype, Microsoft, Google, and Facebook has made it difficult for Yahoo Messenger to stay relevant. Going forward, Yahoo says it will be "focusing on building and introducing new, exciting commun...
More
Sort By