The offer is valid for new and existing customers
10/22/2019
|
ConsumerAffairs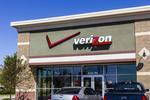 Verizon announced on Tuesday that it will offer new and existing customers 12 months of Disney+ for free. 
Disney's new streaming service geared toward families is set to launch on November 12. Verizon says those who already pre-ordered Disney+ are still eligible for the deal. The purchase of the service will simply be put on hold until the free yearly subscription has ended. At that time, customers will be charged Disney's normal price of $6.99 a month unless they cance...
More
The offerings will replace Verizon's current lineup of unlimited plans
08/02/2019
|
ConsumerAffairs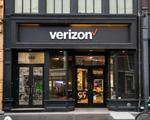 Verizon on Friday unveiled four new plans that will take the place of its current Go, Above, and Beyond unlimited plans. 
The four new plans -- the entry-level Start Unlimited, Play More Unlimited, Do More Unlimited, and high-end Get More Unlimited -- will be $5 cheaper compared to their equivalent earlier plans. 
"The new plans will replace the current lineup, and customers can keep their current plans or switch to new plans starting on August 5 using the My Verizon app,...
More
Sort By