The offer is valid for new and existing Verizon Unlimited plan subscribers
08/09/2018
|
ConsumerAffairs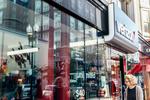 Starting August 16, new and existing Verizon customers can get six months of free access to Apple Music with an unlimited plan. The deal will give customers full, ad-free access to the music streaming service's 45 million songs on any of their devices.
In a statement, Verizon hinted that more perks will grow out of this partnership by noting that this is "just the first step."
"It gives our customers exactly what they want: Apple's best-in-class music streaming experienc...
More
The company has enhanced its mobile web experience and released an app for Android Go devices
06/20/2018
|
ConsumerAffairs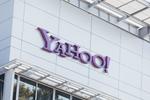 Earlier this month, it was announced that Yahoo Messenger would be shutting down after 20 years in operation. Now, Oath -- a Verizon subsidiary that owns both Yahoo and AOL -- has unveiled two new versions of Yahoo Mail.
A revamped mobile web version of Yahoo Mail will include the addition of several new features, while a new app targeting Android Go smartphones will be smaller and more lightweight than the standard app.
Yahoo's new mobile web service is geared toward us...
More
Sort By