The entity will be created pending a successful acquisition deal
04/04/2017
|
ConsumerAffairs

By Christopher Maynard
Christopher Maynard is a New York-based writer and editor who ... Read Full Bio→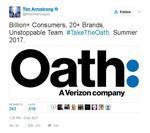 You could say that Yahoo has been having a rough time of it lately. Two massive data breaches totaling over 1.5 billion in 2016 have mired it in a PR nightmare that initially put its acquisition by Verizon in a very tenuous position.
However, despite the experts who spelled doom for the deal, Yahoo continued business as usual, going as far as to come up with a new name for core internet business that would be left over after a successful acquisition. The new company, cal...
More
Sources say the companies are close to closing their acquisition deal
02/21/2017
|
ConsumerAffairs

By Christopher Maynard
Christopher Maynard is a New York-based writer and editor who ... Read Full Bio→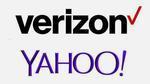 We recently reported that Yahoo and Verizon were making progress in closing their acquisition deal. The agreement had faced many headwinds, from multiple Yahoo data breaches to circulating rumors about Verizon asking for a huge discount on the deal.
Despite those challenges, the companies remained in negotiations, and sources close to the situation said last week that Verizon could be asking for a $250 million discount and shared responsibility with Yahoo over any legal ...
More
Sort By