The company has enhanced its mobile web experience and released an app for Android Go devices
06/20/2018
|
ConsumerAffairs

By Sarah D. Young
Sarah D. Young has been a columnist for a blog ... Read Full Bio→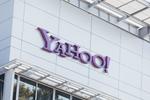 Earlier this month, it was announced that Yahoo Messenger would be shutting down after 20 years in operation. Now, Oath -- a Verizon subsidiary that owns both Yahoo and AOL -- has unveiled two new versions of Yahoo Mail.
A revamped mobile web version of Yahoo Mail will include the addition of several new features, while a new app targeting Android Go smartphones will be smaller and more lightweight than the standard app.
Yahoo's new mobile web service is geared toward us...
More
Customers can get even more high-speed data
06/14/2018
|
ConsumerAffairs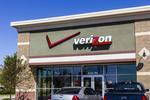 On Thursday, Verizon released a pricer, third-tier unlimited data plan entitled "aboveunlimited." The new plan joins "gounlimited" and "beyondlimited," both of which vary in terms of what they offer customers.
Unlimited data plans have experienced a great deal of evolution over the years. Last year, Verizon broke its unlimited plans into two options for customers, and it ultimately comes down to cost. Now, the company has introduced a third plan into the mix.
"It's very s...
More
Sort By