Beyond Unlimited and Above Unlimited subscribers will now get free access to Apple Music
01/16/2019
|
ConsumerAffairs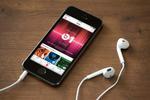 Verizon is expanding on its 2018 offer of six months of free access to Apple Music for select users. This week, the wireless carrier announced that new and existing customers can get access to Apple Music at no additional cost and with no six-month cap starting January 17.
Verizon decided to expand its partnership with the streaming service because its original free trial offer went over well with customers, said Angie Klein, Verizon's vice president of marketing.
"When w...
More
The company is moving forward with its restructuring effort as it prepares for 5G launch
12/11/2018
|
ConsumerAffairs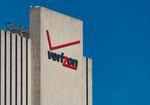 On Monday, Verizon said that more than 10,000 employees (or around 7 percent of its workforce) accepted its buyout offer, first announced in September.
The carrier said previously that it aimed to save $10 billion by 2021 and thin out its workforce as part of its effort to prepare for the launch of its 5G network service.
In addition to cutting costs, the buyout program was intended to give Verizon "an opportunity to find more efficiencies in the size and scope of our V...
More
Sort By