Sources say the companies are close to closing their acquisition deal
02/21/2017
|
ConsumerAffairs

By Christopher Maynard
Christopher Maynard is a New York-based writer and editor who ... Read Full Bio→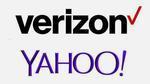 We recently reported that Yahoo and Verizon were making progress in closing their acquisition deal. The agreement had faced many headwinds, from multiple Yahoo data breaches to circulating rumors about Verizon asking for a huge discount on the deal.
Despite those challenges, the companies remained in negotiations, and sources close to the situation said last week that Verizon could be asking for a $250 million discount and shared responsibility with Yahoo over any legal ...
More
The latter may ask for a $250 million discount and will share ongoing legal responsibility for recent data breaches
02/15/2017
|
ConsumerAffairs

By Christopher Maynard
Christopher Maynard is a New York-based writer and editor who ... Read Full Bio→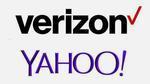 The Yahoo and Verizon acquisition deal has faced many bumps in the road since the deal was first struck last July. In September, details on Yahoo's data breach of 500 million accounts were made public and threatened the security of the arrangement.
Unfortunately, things only seemed to escalate from there. Rumors circulated that Verizon was seeking a $1 billion discount on the deal, and executives stated that they needed more information before things could move forward. ...
More
Sort By