Critics argue that the service falls well short of the mark, though
10/17/2016
|
ConsumerAffairs

By Christopher Maynard
Christopher Maynard is a New York-based writer and editor who ... Read Full Bio→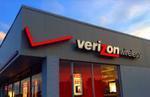 Consumers have been attempting to manage the data they use on their mobile devices for years, with mixed success. But as technology continues to advance and new media trends take hold, it has gotten more and more difficult to do. Certain services, such as video streaming, can take a big bite out of users' data if they're not careful, which can lead to hefty overage charges.
It is for this reason that many providers have changed or abandoned unlimited data plans, which ar...
More
The data company's massive data breach has put a strain on negotiations
10/07/2016
|
ConsumerAffairs

By Christopher Maynard
Christopher Maynard is a New York-based writer and editor who ... Read Full Bio→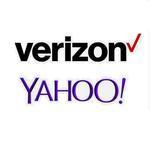 When we first reported details about Yahoo's massive data breach, which compromised user data on 500 million accounts, we mentioned how the timing of the disaster might negatively affect the acquisition deal it established with Verizon.
The telecommunications giant snatched up the struggling data company in July for $4.8 billion. However, since the breach happened in 2014 and it wasn't properly communicated, that gives Verizon some leverage to re-negotiate a price or bac...
More
Sort By