Experts say around 2,100 employees will lose their jobs in the transition
06/09/2017
|
ConsumerAffairs

By Christopher Maynard
Christopher Maynard is a New York-based writer and editor who ... Read Full Bio→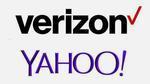 The long-awaited acquisition deal of Yahoo by Verizon finally reached a conclusion on Thursday after Yahoo shareholders approved the sale of the business. That means on Tuesday, Yahoo will officially become Altaba, which will take the cash from the sale and Yahoo's holdings in Yahoo Japan and Alibaba group.
Unfortunately, the closing of the deal isn't going to be good news for everyone. TechCrunch reports that Verizon will cut around 15% of the staff from Yahoo and AOL a...
More
The entity will be created pending a successful acquisition deal
04/04/2017
|
ConsumerAffairs

By Christopher Maynard
Christopher Maynard is a New York-based writer and editor who ... Read Full Bio→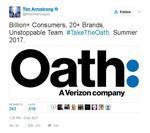 You could say that Yahoo has been having a rough time of it lately. Two massive data breaches totaling over 1.5 billion in 2016 have mired it in a PR nightmare that initially put its acquisition by Verizon in a very tenuous position.
However, despite the experts who spelled doom for the deal, Yahoo continued business as usual, going as far as to come up with a new name for core internet business that would be left over after a successful acquisition. The new company, cal...
More
Sort By