Find the Best Pennsylvania Electricity Companies

Compare Reviews for Top Pennsylvania Electricity Companies

Direct Energy
Read 2,213 Reviews

One of North America's largest providers of electricity, natural gas and other home services for residents and businesses throughout the U.S. and parts of Canada. In Texas, their 4 plans start at 11.7 cents per kWh for 36 months.

Spark Energy Gas and Electricity
Read 813 Reviews

Offers electricity and gas to residents and businesses throughout 19 states, including Texas. With over 11 plans to choose from, pricing starts at 13.9 cents per kWh for 18 months.

Learn More

Toll free number

(855) 465-1954

Vista Energy Marketing
Read 548 Reviews

Vista Energy is a retail electricity and natural gas provider operating in nine states across America. They use decades of experience and unique access to wholesale energy markets to deliver superior service and competitive rates.

Learn More

Toll free number

(800) 358-5450

Champion Energy Services
Read 424 Reviews

Offers electricity to residents and businesses throughout several Texas cities including Fort Worth, Dallas, Austin, Houston and Abilene. Their 3 plans start at 10.2 cents per kWh for 12 months.

TriEagle Energy
Read 197 Reviews

Offers electricity to residents and businesses throughout 3 states. In Texas, their 9 plans begin at 9.4 cents per kWh for 36 months.

Santanna Energy Services
Read 411 Reviews

For over 28 years, Santanna Energy has provided energy services to thousands of companies and residential customers. It offers competitive prices to residential and commercial customers across Illinois and the Midwest.

First Energy
Read 30 Reviews

With service territory spanning six states and 65,000 miles, FirstEnergy is one of the largest electric systems in the country. They serve customers in Ohio, Pennsylvania, West Virginia, New Jersey, Maryland and New York.

PECO Energy Company
Read 87 Reviews

PECO Energy is the largest utility serving the greater Philadelphia area. They have several assistance programs for low-income customers and those experiencing temporary financial hardship.

Penn Power
Read 10 Reviews

Penn Power is a FirstEnergy electric supplier servicing select parts of Pennsylvania, including Pittsburgh. Business and residential customers can receive a free quote to find out if they can save money by switching to Penn Power.

Duquesne Light Company
Read Expert Review

Pennsylvania residents and businesses in Allegheny and Beaver counties can choose Duquesne Light Company as their electricity supplier. The company offers fast and easy start, stop and transfer of service.
Important Pennsylvania electricity company features
Price
A lot of variables factor into the price of your energy costs, which is why it pays to shop around and see what rates you will get with different electricity companies. Understanding how different rates work will make a difference when deciding which company will save you the most money.
Fixed: A fixed rate means your price is set for a predetermined amount of time, typically a year. The price will not change through the duration of your agreement, which can be financially beneficial if prices increase but costly if the market price for electricity decreases during your contract.
Variable: A variable rate changes with the market conditions. Your price can increase or drop depending on market rates, and, if you keep up with market rates, you can figure out ways to lower your costs. Fluctuations can make it difficult to budget or plan your monthly expenses.
Time of day/usage: Some plans will charge customers based on their usage. They may charge more per kilowatt hour (kWh) during evening and weekend hours than they charge during the day.
Type of energy used
There are multiple types of energy sources that can be used to generate electricity. Different companies use different types of energy. Consumers can also generate their own clean energy and interconnect it to some energy suppliers.
Electricity: Electricity is neither renewable nor nonrenewable. Instead, it is made up of the conversion of other energy sources, which can be renewable, nonrenewable or a combination of the two.
Nonrenewable energy sources: Nonrenewable energy sources, including crude oil, natural gas, coal and uranium, cannot be replenished naturally in a short amount of time. These energy sources have a negative impact on the environment.
Renewable energy sources: Renewable energy sources, including wind, solar, geothermal and hydropower, can be replenished naturally in a short amount of time. These energy sources are also called clean energy sources, since they do not pollute the environment. Many electricity companies are turning to clean energy sources for both residential and commercial customers.
Sustainable initiatives
Many electricity and utility companies are invested in sustainable initiatives that help protect the environment in the communities they serve. Consumers who are interested in sustainability will want to seek an electricity company with a focus on improving the environment.
Waste management: Waste management programs help residents and businesses cut down on waste at the source. This can include fewer harmful emissions by using renewable energy sources, reducing the use of plastic bottles and more.
Sustainable energy fund: Pennsylvania has four funds in place to assist in the development of sustainable and renewable energy programs in the region and statewide. The funds have helped fund over 100 projects through loans and grants.
Recycling: Electricity companies who focus on recycling are dedicated to improving the environment of their community. Check with your chosen electricity company to see how they incorporate recycling into their everyday business model.
Additional services
Some electricity companies do more than just provide electricity. Their service can include plans that help homeowners inside and outside of their residence.
Tree removal: Tree removal can include removing trees and stumps, cleaning up branches, pruning and handling any tree-related emergencies. These services are usually offered at a competitive price.
Warranties: Warranties can include extended home warranties for appliances and other systems. These might be offered through the electricity company, or they may be offered through a third-party provider.
Lighting installation: Many electricity companies can install security and landscaping lights on homes, in addition to streetlights in neighborhoods and on highways.
Convenience
How easy it is to transfer your plan, set up new service, keep track of your usage and pay your bills might make a difference when it comes to choosing an electricity provider.
Online bill pay: Online bill pay is standard for electricity companies, although most also give consumers the option to pay by mail or over the phone. Online bills can usually be set up for automatic payments, so you don't need to worry about missing a payment.
Transfer of service: It should be easy to transfer your service with any electricity provider, as long as you are moving within their same area of service. Some areas of service are significantly smaller than others, so if you are a resident or business with plans to relocate in the near future, you may want to consider choosing a company with a wider service network.
Usage tracking: Tracking your energy usage can help you save money now and in the future. Most companies have tracking available when you log in to your online account, and some have apps that can make it even easier to track your usage and figure out areas where you can save more money by using less electricity.
Customer service
Because most things for your service can be done online, you won't be regularly interacting with the customer service representatives at your chosen electricity company. You will, however, want the assurance that someone is available to help you when there is a crisis or emergency.
On-call emergency service: Most electricity companies have emergency service available 24/7, with crews available to work throughout the day and night to restore power, handle down power lines and take care of any other emergencies that arise. Make sure you have the emergency phone number stored, since it is likely separate from the office phone number.
Financial assistance: Whether you are low-income or need some temporary financial relief due to a personal crisis, your electricity company should be able to provide you with some form of financial assistance. Call to speak to someone about your options before you miss a payment.
Power outages: Power outages can happen on a wide or small scale, which is why it's important to report them when they happen in your area to make sure help is on the way. Most electricity companies have power outage information updates on their websites, and some will send text alerts to customers who want to receive them.
Pennsylvania electricity supplier vs. electric utilities
Electricity suppliers
Electricity suppliers (also called electricity providers) generate your electricity, which is the most expensive part of your electric bill. Switching electricity suppliers can save residents and businesses hundreds of dollars each year in areas that are deregulated, including Pennsylvania.
Electric utility
The electric utility company is the company responsible for building and maintaining power lines and poles. The electricity you receive from an electricity supplier runs through the lines and poles put up by the electric utility. Residents and businesses should contact their electric utility if they experience a power outage in their area.
Pennsylvanians who should consider switching electric companies
Residents
Pennsylvania residents may find that switching electric suppliers can save them hundreds of dollars on utility costs each year. Look for a supplier in your location, and compare prices to find the one that will save you the most money.
Business owners
Business owners can also save money by switching to a new electricity supplier. Electricity suppliers often offer customized rates for businesses, so make sure to shop around and see which one will save money and provide the best service.
Green energy lovers
Residents and businesses that want to invest in green energy will want to look for an electricity provider that uses nonrenewable resources to comprise their electricity. They might also want to consider using their own personal clean energy sources and connecting them with a local energy supplier.
Pennsylvania electricity companies FAQ
What is a good electric rate in PA?

The average price of residential electricity in Pennsylvania is about 14 cents per kilowatt-hour (kWh), which is a little over 1 cent more than the national average, according to the U.S. Energy Information Administration. Commercial electricity, on the other hand, costs about 9 cents per kWh, lower than the U.S. average. There are a number of steps you can take to lower your electric bill.

How do I choose an electricity supplier?

To choose an electricity supplier:

Make sure the electricity provider is licensed.
Ask for pricing information, including taxes.
Find out the length of any agreement/contract and its terms.
Read reviews about customer service.

How do I switch energy providers?

To switch energy providers, you should:

Shop for a new energy supplier.
Read over the agreement/contract carefully before signing.
Notify your current utility of the change, or wait for your new supplier to make the notification so that you aren't double-billed or have a lapse in coverage.
Find out when your new service starts.
Understand the billing cycle and how the energy supplier charges for electricity usage.

How often can I switch electricity suppliers?

You can switch electricity suppliers anytime, but you should always check to see if you have a contract with your supplier and if there is a cancellation fee or any penalties or fees for switching.

Is electricity cheaper for businesses?

Yes, electricity for businesses is generally cheaper than it is for homes. You will pay based on your business size and consumption, so overall price will vary by business.

What is a third-party energy supplier?

A third-party energy supplier buys energy from a utility company in bulk and then sells it for a lower price than the utility does.

When did Pennsylvania deregulate electricity?

Pennsylvania deregulated electricity with the passage of the Electricity Generation Customer Choice and Competition Act of 1996. The bill was signed into law on Dec. 3, 1996.

How do I find out what electricity company I am with?

To find out the electricity company that supplies your energy:

Look for the company name on your current electricity bill.
Speak with the building manager, previous tenant or previous owner.
Find your electrical meter and look for a company sticker or logo.
Thank you, you have successfully subscribed to our newsletter!
We value your privacy. Unsubscribe easily.
Pennsylvania electricity company expert reviews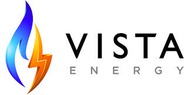 Vista Energy provides residential and commercial service in deregulated states across the United States. They have access to wholesale markets, which means they can offer competitive prices on gas and electricity to their customers.
Read More

PECO provides utility service for the Philadelphia-region and southeastern Pennsylvania. They have served Pennsylvania for over 130 years.
Read More

Penelec is a FirstEnergy company that services areas in Pennsylvania. Before energy was deregulated in Pennsylvania, they were one of two electricity providers for the state. Former Penelec customers can opt to have another electric generation supplier, and their electricity will continue to be run through Penelec's lines and poles. Customers who do not make a decision about a new provider will continue to receive electricity from Penelec.
Active Facebook page: Penelec has an active Facebook page where they post useful, timely information, such as how to keep your refrigerator and freezer operating efficiently during the hot summer months. They accept messages and posts, however consumers with outage or other power related concerns should contact Penelec directly by calling.
Online bill pay: Make payments, view statements and view your billing history online using Penelec's easy online portal.
Start and stop service online: Notify Penelec of your need to start and/or stop service when you move within their area of service by filling out a form online. Customers who are new to Penelec's territory start by filling out a new account holder form.
Report other problems online: Penelec's website allows consumers to report power outages, electrical problems and tree problems online. Consumers can also request electrical work online.
Local: Penelec is a local provider of service for select parts of Pennsylvania. They understand the specific needs of Pennsylvania residents, and their history in the community means they have a long-standing track record of providing valued service.
Best for: Penelec is best for Pennsylvania residents who do not want to use a new electricity provider.

Power is a FirstEnergy company and electric supplier that services select areas of Pennsylvania.
Read More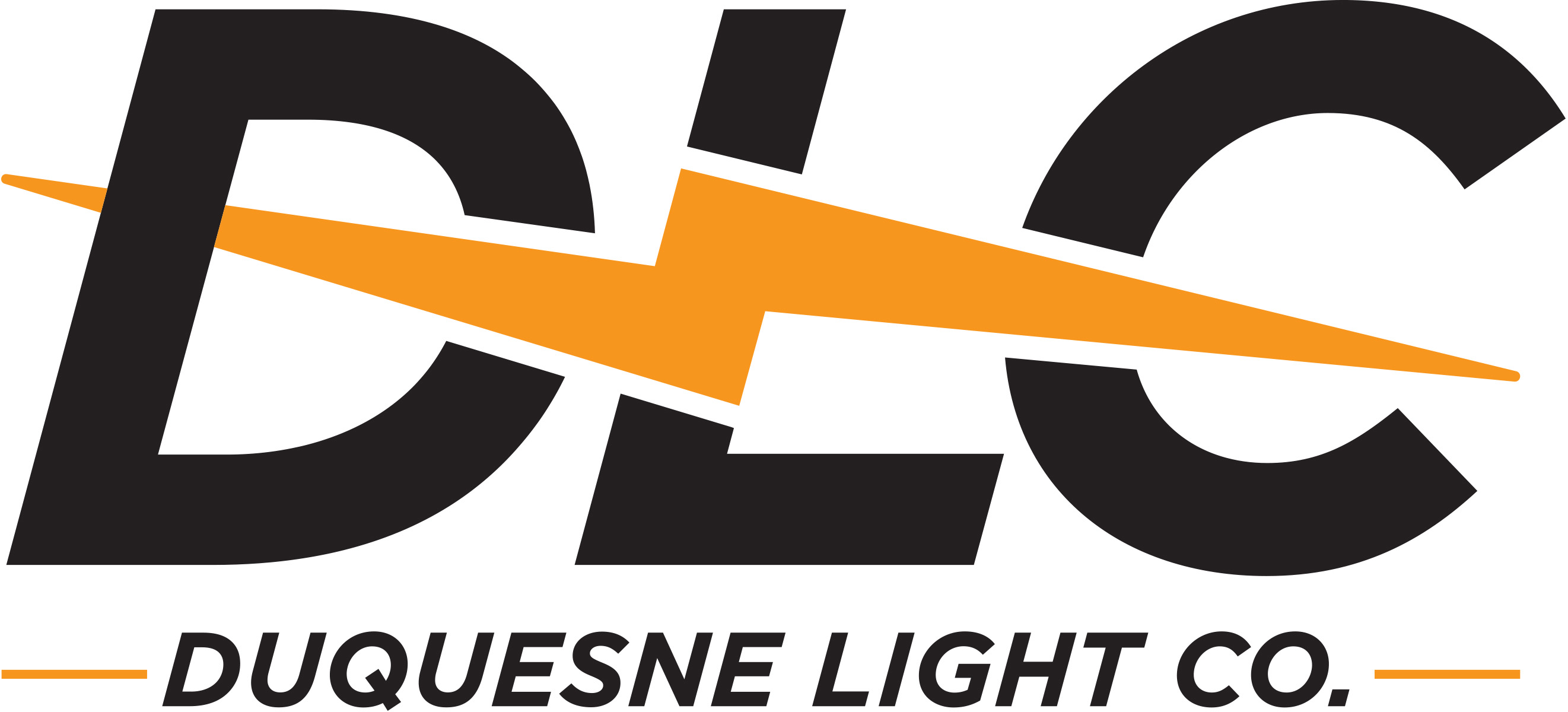 Duquesne Light Company serves Pennsylvania residents and businesses in Allegheny and Beaver counties. In addition to providing electricity service to customers, they also work with customers who wish to interconnect their personal renewable energy generating system (i.e. solar panel or wind turbine) to Duquesne Light's transmission and distribution system.
Start service online: New customers can fill out an online application to start service with Duquesne Light Company. Their new Seamless Move and Instant Connect options make it even easier for customers moving into the area to start service with Duquesne.
Options outside of residential needs: Duquesne Light Company has a variety of options for industrial and commercial needs, including municipality and highway street lighting, unmetered service and private property lighting.
Repair and warranty programs: Duquesne Light Company customers can subscribe to several warranty and repair programs offered through Dominion Products and Services, Inc. There is no affiliation between Duquesne and Dominion.
Easily stop or transfer service: Use Duquesne's online tools to easily stop or transfer your electricity service.
Outage updates and notices: Notify Duquesne of an outage in your home or business online, and check back for current updates on the status of your power outage.
Best for: Duquesne Light Company is best for residents and businesses moving or relocating into their service area.

Headquartered in Akron, Ohio, FirstEnergy Corporation has a vast electric system comprised of 10 utility companies. They service areas in Ohio, Pennsylvania, West Virginia, New Jersey, Maryland and New York.
Read More

Wellsboro Electric Company services 178 square miles, with about 570 miles of overhead and underground power lines, in Tioga County, Pennsylvania. Their consumer density averages about 10 customers per one mile of electric line, and the company serves around 5,900 residential and commercial customers.
Local employees: All of Wellsoboro's employees are local, so they understand the specific needs of their customers. Offices can be reached from 7-4 during the week, and emergency service is available 24/7.
Budget billing program: Wellsboro's budget billing program helps customers follow a monthly budget by enabling them to make the same payment amount for 11 months, based on their average energy costs during the previous 12 months. The 12th month of the program is when the customer makes up the difference, or pays less, depending on how their energy use compared with their anticipated energy use.
Easy pay plan: All customers in good standing with an active checking or savings account are eligible to participate in Wellsboro's easy pay plan. This plan automatically deducts your amount owed from your supplied checking or savings account every month, meaning you never have to worry about missing a payment.
Payment arrangements: Low income residents and residents needing temporary assistance can apply for a variety of savings plans that can reduce the amount they owe on their electric bill, including grants and payment plans. Contact Wellsboro directly to discuss your unique situation.
Kids Korner: The Kids Korner section of Wellsboro's website provides useful information to keep kids safe. The teacher feature provides convenient tools for teachers to use in their classrooms when they are doing a lesson on electricity and/or safety.
Best for: Wellsboro Electric Company is best for residents living in their service area of Tioga County.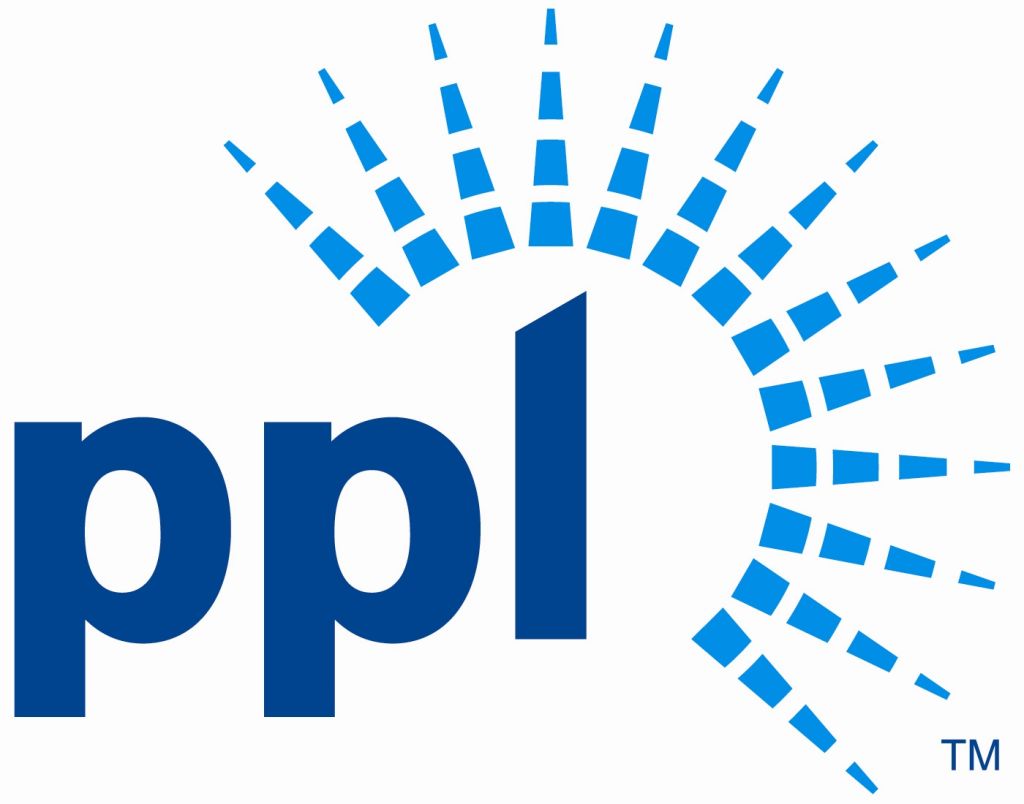 PPL Corporation is an investor-owned utility company that owns and operates Western Power Distribution, Louisville Gas and Electric and Kentucky Utilities, and PPL Electric Utilities. PPL Electric Utilities is their Pennsylvania electricity service company, and they deliver electricity to residents and businesses in central and eastern Pennsylvania.
Online services: Customers can manage most of their accounts online, including starting/stopping service, paying bills, reporting power outages and tracking their daily energy use.
Payment assistance: Customers in need of some financial assistance may be eligible to receive help from PPL. They help customers in a few ways, including direct financial assistance, discounted rates, payment plans, free home energy improvements that will increase efficiency and outreach to local community organizations that can help.
Energy tracking tools: Learn how much energy you actually use with PPL's free energy tracking tool, available for free on your account. Simply log in to your PPL account to access your energy use and learn how you can save money and energy every day.
Services for building and renovating businesses: Businesses that are under new construction or renovation can get service from PPL. Choose the stage you want, single-phase, three-phase or temporary, to maximize energy costs and ensure your lights are on when you need them.
Outage center: PPL's online outage center provides updates on energy outages so you can keep track of when your power will be coming back on. Customers can also report outages on PPL's website.
Best for: PPL is best for Pennsylvania businesses and residents in central and eastern Pennsylvania.
Compare Reviews for Top Pennsylvania Electricity Companies

Penelec
Read Expert Review

Penelec is one of two providers that delivered electricity to Pennsylvania residents before deregulation. Customers who do not want a new electric generation supplier can continue to receive electricity from Penelec.

PPL Corporation
Read Expert Review

PPL Corporation is a multinational investor-owned utility company, servicing the UK and parts of the United States. PPL Electric Utilities delivers electricity to residents and businesses in eastern and central Pennsylvania.

Wellsboro Electric Company
Read Expert Review

Wellsboro Electric Company has been serving their community since 1894. Their service area includes 178 square miles of northern Pennsylvania, and they have a variety of convenient online features for residents to use.
Disclaimer
Information in this guide is general in nature and is intended for informational purposes only; it is not legal, health, investment or tax advice. ConsumerAffairs.com makes no representation as to the accuracy of the information provided and assumes no liability for any damages or loss arising from its use.