Consumer Complaints and Reviews

When renting my car at Budget Car Rental (7135 Gilespie Las Vegas, NV), I repeatedly mentioned to the Budget Agent that I did not required any additional coverages on my rental car because I had previously paid for rental car coverages through my own AAA of California insurance. The agent said I would not have additional coverage on my contract. When I returned the car, I noticed a Loss Damage Waiver was added to the contract at a cost of $26.88/day for a total of $134.40. Because I was in a hurry at the time I picked up the car, I did not notice this additional coverage but relied on the honestly of the Budget agent.
Since then, Budget has refused to give me a refund, stating that I signed the contract. I never had this problem with other rental companies in the past. My mistake was signing the contract without doing a careful review. My bigger mistake was relying on the honesty of the Budget agent. I suggest people not to use Budget or if they do be very careful of the contract you sign because in my case/opinion, relying on honesty at Budget is a mistake.

Sad but so true. I rented a car from airport Budget for my anniversary. Went out of town to New Orleans and got pull over for some drive out tags that has expired and call the company to let them know how my weekend was. They seem not to care. Be very careful when renting from them. Look at your tags and your contract and the peoples was so rude on assistance us.

Flying into Denver to visit my sister in hospice for her last days, unfortunately on Memorial Day. Budget had cars, now I see why. They managed to have cars for a large amount of people. They rushed through the rental process with on screen confirmation, with little focus on the real charges. Because we were a walk-up, they tacked on an additional $200 for 4 days without focusing upon it. So a $31.00 per day car ended up, after needing an extension, totaling $667.00. On bringing this to their attention, they had little to say only pointing out that it was signed for caring little about customer service, just their rules and our money in their pocket. I will never rent from Budget again and as I see from this website, their single star reviews. Stay away from this company, they have no interest in customer service, only your money in their pocket.

I rented a car from Budget at Ciampino airport in May, 2017. The woman at the front desk pushed really hard to pay the equivalent of double my rental price to cover me for a possible liability of up to $5000 for damage to the car. This would have amounted to $450 for a week. The rental was $300. After declining, she continued to try to scare me into purchasing this optional coverage. I finally said to her that this represented about 10% of the liability I would assume. I explained that this basically meant that I had about a 10% chance of having a liability that would cost $5000. After hearing her continue her push for the coverage, I finally said that if this was my chance for having an incident, I probably should not be driving the car.
Upon return of the car, I left it at the return area and proceeded to the office to close the contract. This took about 15 minutes. I then walked to the terminal, passed security and realized I had left my cell phone attached to the windshield, since I was using it as a GPS. I called my cousin, who lives in Rome. He called the agency about 1 1/2 hours after I returned the car. He got no answer and finally called the Hertz agent whose desk was nearby. He was told that the phone was not found. He later visited the airport location and was showed the car. It was not in the car. Of course not. It was stolen by the people who processed the car after it was returned.
I called the airport location several times without answer and finally called the Hertz desk who got the woman at Budget on the phone. After several return calls by her, she stated that the phone was not found. I repeat, there was no other possibility than an employee there took the phone. I called two days later to check whether the phone was found. After 2 attempts with no answer, I was finally answered and hung up on without even a word from the other end. I have corresponded by email several times with a woman named Harriette at Budget Italy customer service. She appears more concerned with pointing to the terms of rental which lets them off the hook for anything forgotten in the vehicle than the problem that they have employees that steal things forgotten in the car. This was not a sweater, this was a cell phone.
They may be technically right that they are not liable. But, I am disgusted that they do not feel morally responsible and willing to compensate me for what happened. I am also disgusted by their attitude toward what happened. I contacted Budget USA customer service and they expressed the same position on this. I am a frequent renter and would be very inclined to avoid Budget going forward.

On May 13/17 my husband and I had ordered a car for our trip to Miami approximately a month before. When we arrived it took us about 2 hours in line to get the car, the estimated cost was $324.49. When we finally found the car I noticed that the gas tank was only 3/4 full so I called the company to tell them because it was supposed to be full. The gentleman said not to worry he would make a note on the file. When we returned the car, the bill was $333.74. I was not too concerned about the difference. When we arrived home and received our Visa bill I noticed that there was another charge for $114.00. I called the company regarding this bill and they told me that the car was not filled, we had made sure that the gas tank was filled above where it was originally when we received it.
The explanation was that they had to put 11 gallons of gas at $9.00 per gallon. I explained what had happened that there should be a note on the file from my phone call and he said that there was not any note. He said if I could prove that we had made the call and receipts for the gas that we had put the gas in the other than that we would have to pay the bill, we paid cash for the gas so needless to say we did not think we needed to keep the receipts. Consumers beware of Budget Rent-A-Car. Make sure that someone goes with you and be sure not to let them treat you as they have of us. Thank you.
How do I know I can trust these reviews about Budget Rent-A-Car?
789,262 reviews on ConsumerAffairs are verified.
We require contact information to ensure our reviewers are real.
We use intelligent software that helps us maintain the integrity of reviews.
Our moderators read all reviews to verify quality and helpfulness.
For more information about reviews on ConsumerAffairs.com please visit our FAQ.

Budget Rent-A-Car has a highway robbery policy for their gasoline refill... They charge me $175 for 14 Gallon of gas. They ripping the customers. It is the sweet way of making money... TOTAL RIP-OFF...

This is the letter I sent to Budget and I received the answer immediately following it almost a month after the initial letter and many e-mails asking them to address my concerns: "I rented a car from Springfield PA and due to my car being in the shop and business that took me on the road my rental extended beyond a month. I was in constant contact with the Springfield office and Budget corporate. Or at least what I thought was Budget. I was told as long as I checked in the terms of my rental agreement were fine. I was assured that my charge was the agreed upon $185.00 per week. I was to return the car on Friday March 31 because my car was out of the shop and payment from my company would be in my bank account and ready to be processed from Budget.
Out of the blue I get a call from a man identifying himself as a private investigator and informing me that if I did not return the car immediately I was going to be arrested for grand theft. Really - Budget set me up to commit a felony? As if that is not bad enough you charged my credit card for a ridiculous amount of money - $1,946.67 when the agreed upon amount was $1,110.00. It is not my problem that your corporate offices do not communicate with your satellite offices. It is certainly your problem that this inability to communicate could have ended my career if I was pulled over in that car.
I have never received a bill from Budget and I demand that you reduce the outstanding bill to the agreed upon amount. I did everything in good faith - in return was treated like a criminal and over billed to boot. I have been told by the Attorney General's office and the FCC that I must first attempt to resolve this issue directly with you. This is my attempt. If it cannot be resolved here I will move on to other outlets.
Budget's Response: "Thank you for contacting Budget Customer Service in regards of your previous case. We extend our most sincere apologies for any inconvenience you have been caused. I will be pleased to assist you today. In this case we have to inform you that the charges processed to your credit card were clarified by our loss prevention department with the one you worked out this issue and unfortunately the charges were valid as you were informed and also I have to inform you that due to the issues encountered on your past rental you are right now in our do not rent status. We apologize for any misunderstanding. Thank you for choosing Budget. Please let us know if we may be of any further assistance." In addition to this ridiculously out of touch response they charged my credit card again today! Despite my explicitly telling them to do so without my authorization was illegal. This accepted criminal activity just boggles the mind.

I made my reservation for a car on May 6,2017. I don't recall the person I spoke to but he told me that a one way rental for the above date was to be Approx. $72.44. I told your representative that I would be returning from a cruise and would need the auto at 8:00 am. He booked my reservation and told me that the auto rental is located in the cruise terminal (WRONG!). I had rented a car also through Budget at Orlando International Airport on the 20th of May and was told the return would be at the location that the Budget Shuttle for the cruise terminal is located. After the cruise, I did what the shuttle driver told me to do when he dropped me off on the day of the cruise and picked up the shuttle after departing the cruise a week later.
When I approached the counter and gave the woman at the counter my confirmation number, she declared my reservation time to pick up had changed to 11:00 am. I didn't authorize the change of time from my confirmation at 8:00 am. Then the lady at the counter told me because I was early, she didn't have the vehicle that I was promised, a Hyundai Elantra. I told her anything comparable would be fine. She ran around and then asked people who were in line if they were returning their car. After a few minutes she told me that she could give me a Mazda CX5 for no extra charge. When she gave me the contract, there was an unexplained charge for $9.99 noted as CFC. That was NOT in the breakdown for the amount on the confirmation.
In addition, she told me before she knew I had personally spoken to someone that because I booked at the wrong Budget rental location that this charge was added on. Once I told her that I didn't book online, I told her the representative who set up my reservations told me over the phone the rental office was in the terminal, She and the other counter person laughed and said there wasn't a location in the cruise terminal. She then asked me if the person I spoke to was from India. I told her he didn't have an Indian accent but rather was in the USA. That was when the story about the wrong location changed and said there was nothing she could do because the charge is "hardwired" on to each contract. She initially tells everyone the same story because my son who also picked up a car at Budget same location was told the booking address story, he didn't know if that was the case or not.
Today I have tried to resolve this dispute with your customer service person "Bruno" at 1-800-404-8033 he listened to my complaint and finally told me to call 1-800-621-2844 x54. YOU CANNOT GET TO EXTENSION 54!!! There are only 3 choices and the one I needed was #3 which if you select that number will disconnect. I tried twice- same results.
My complaints are as follows: 1. Your reservations people don't know what they're doing. 2. Cannot provide auto as promised. 3. Customer Service Representatives in locations are RUDE!!! 4. Hidden charges without defined reasons. Train your representatives what the charges are REALLY FOR, and let the customer know when they agree to the rental. 5. Make sure the car is checked out before rented to the customer. I didn't know until I was on the road away from the rental office that the car was a quarter tank low on fuel, and was not cleaned before renting to me. I had to pay to fuel for the last renter and my own use before returning the car.

Worst car rental company ever. Always when you return your car they will try to let sign on any incident on the vehicle so they can renovate their vehicles for free on your back and back from the insurance companies.

I rented a vehicle from Budget Rent-A-Car in Orlando Florida at the airport. The original reservation was for two days but I told the guy to extend it out and he told me it's cheaper with the late fee. It's also in their contract. Budget Rent-A-Car also cancel the third-party reservation and just put it under their reservation. I paid Budget upfront in the daily charge on the vehicle was $25 a day. I was charged $580 for 9 days. A rental car that was returned after hours so I did not sign and authorize the additional charge of $508. Also the tank was full. The vehicle was clean. I did not drive it much.
I'm extremely upset that they are able to obtain your debit card information even when it's replaced with a new number. I'm also extremely upset that they charged that amount. I have no form in front of me. I have nothing just a transaction on my account that is completely unauthorized, no email, no phone call from Budget. Just a ridiculous amount paid to them. They can charge me the correct amount and I have disputed this with my bank and I will take them to small claims. This company needs to be investigated and they need to be shut down. I have seen way too many consumer reviews after I rented a car and I will never do it again. I've never been more upset in my life for this unauthorized transaction. They have no right to obtain people's information. They need to contact people and they need to charge the correct amount. This is unethical, unprofessional and they really need to be investigated for their practices.

We requested and prepaid for a minivan. We received a confirmation email with a photo of a Kia Sedona minivan that read "Your Car." We arrived at the pickup location, Long Beach Airport. The disinterested "customer service" rep said "We have no minivans. That reservation just guarantees the rate." He offered a 12-person van at a higher rate than "reconsidered" and said the original rate would be honored. Problem was, we needed the space, not the seats. The Budget counter staff could not have cared less. We told him to cancel the reservation and were told we had to call to cancel it.
First call attempt: on hold 29 minutes. Second call to cancel attempt: 6 minutes on hold. We called Budget's corporate offices in New Jersey and finally spoke with a human being who offered a placating apology and informed us that the "Full refund will take 5-7 business days and we will waive the cancellation fee." All of the aforementioned is abominable. It's like the airlines that overbook seats and we know the press that received. Budget and Avis are joined. As far as we're concerned all rental car companies are rotten but Budget is the worst in every possible way. Meanwhile our road trip has been delayed by hours.

I ordered a convertible Ford Mustang last week and pre-paid the entire rent online. However, when my friend and I came to pick the car the staff ask us to pay the upgrade fee to rent the convertible car otherwise is will be a hard cap. The upgrade fee is 200 dollars!!! My friend and I decided to rent the hard cap and not upgrade. After a few minutes, the staff said they will give 150 to rent the convertible. We insisted not pay the extra money and rent the hard cap. The staff said they will give me the convertible with 50 dollars. We don't agree. Finally, the staff said give us a free upgrade. We accept that.
However, after we return the car, the Budget still charged me 54.64 dollars without my permission! I call the Budget customer service and they said we didn't refill the tank after we return the car. Actually, we refilled it and we have full evidence to prove that! I explained to the customer service, the staff gives me another ridiculous reason that the rent rate is changed when we pick up the car. The entire company is lacking management. The staff can give the price whatever they want! They arbitrary charge money without any notice and permission!!!! I will never rent cars in this company and I will sue the company this month!

I prepaid for a rental car from Dallas ($72.48) so I would have a rental car when I landed in Phoenix. Upon arrival at Budget in Phoenix I was told I needed a credit card. I explained that I already prepaid and the guy told me that they can't use debit cards and that was just a HOLD. I used the car for 2 hours by driving from Phoenix to Flagstaff and dropped the vehicle off with a full tank of gas. The next day I checked my receipt and was charged $158.86. Interesting that the $72.48 charge remained on my debit card and the balance was put on my credit card. I inquired with Budget about the additional costs and they told me that I requested and approved all the additional charges. I disputed this and their answer was "Well you signed the contract". Read the blogs - do not use Budget Rental Cars! They are nothing more than extortionists.

We picked up our car hire from Fort Lauderdale 13th May 2017. Waited almost an hour to be served even though we were second in line. Customer service was very poor with no advice given to procedures that should be taken on refueling. We declined the refuel option by Budget as we intended to return the car the way we received it which was a half tank of fuel. The girl serving also stated this fact and as the department was very busy we did not read the small print when signing the paperwork. BIG MISTAKE! The paperwork in fact said the fuel tank was full! This we only realized when we arrived home in the U.K.!
We returned the car to Orlando airport where the Guy checked the car over and handed us a receipt without saying one word. Having quickly looked at the balance on receipt showing $00.00 we presumed all was well and headed for our flight. Since the car hire was being charged to my credit card I checked to see what transactions were pending. I was absolutely shocked to find that our estimated bill of $699.34 had risen to $972.45.
Turns out the guy at Orlando says our car was 3/8 full so $191.61 was being charged for refueling. It was then that we realized the car should have been full when we picked it up. Following many emails I have managed to have the charge reduced by $75.00. I am so angry that we were not informed that extra charges were being made as we could easily have refueled the car before our departure. We will never use Budget again and would never recommend anyone else to use them. They are very deceitful with appalling customer service.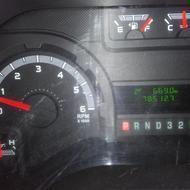 I rented a truck for a few hours and was originally quoted a price of $86 online. When I arrived at the location in Baltimore City (1005 E 25th St) it was raining and the attendant was behind the building working on a car. No one else was there. I approached him to let him know I had reserved a truck and he just said, "Go around front". When he finally let me in the small building and out of the rain, I quickly realized that my quote had grown significantly to $180. Insurance fees, deposit, etc. I was also told that if I don't refill the gas, there's a $30 fee. But just make sure the gas hand is on "Full" when I return it.
He was rude and very unprofessional. He was also sick & coughing up mucous every 13 seconds. If I hadn't desperately needed the truck, I would have gone elsewhere. When I returned the truck, the gas hand was still on "Full" so I had no need to refill it. They ended up charging me $188 for those few hours renting the truck! That's over $100 more than original quote. I was livid. They said they had to put $11 in the tank and charged the additional $30 (Plus $11). Even though I returned it on "Full". If the attendant wasn't as rude, maybe this robbery wouldn't have felt like an actual robbery. Lack of professionalism.

They should have a class action lawsuit filed against them for the same reason Payless Car Rental is being sued. Budget uses predatory, unfair and deceptive business practices to rob working families of their money. I was told I was getting the loss damage waiver for free "because you're a nice person" I returned the car and get charged. I tried to speak to someone at the location I rented the car from but with lines out the door and a plane to catch I couldn't. So I called the location when I got home but could not get thru for the life of me!
Please try calling 702-736-1212 and ask to speak to Jay the jerk who ripped me off. You will not get thru. So I call their customer service number listed on their website. After explaining everything I'm told all I can get back is 50% so I take it thinking Jay made a mistake and I didn't want to cause an issue. Besides I also have this thing called a life... That was until I saw Payless Car Rental is being sued for the same thing. Then I realized I was duped... Twice. I called this morning to speak to someone, I want all money back, and was told they saw no reason to issue me a full refund effectively admitting the jerk I spoke to the first time could have given me a full refund and lied to me and saying, "Yea, we screw our customers and don't give a..."

I will never use Budget again - and would like to warn others. We rented a car from Lanzarote airport. We had a very long wait in the airport to collect the keys - however, the problems really began after the holiday! Budget try to make money by applying extra charges. Budget Lanzarote confirmed no hidden fuel fees - however, they attempted to make a refueling charge which is hidden in the small print you sign at the airport after they have kept you waiting for an hour. Budget also tried to charge us for an extra day's rental as we had apparently brought the car back about 2 hours late. In fact, at the time we were supposed to have returned the car we were all sitting on a plane! It has taken me 6 weeks of calling to get the incorrect charges removed and at no point was it a pleasant experience; I even had an agent hang up on me mid-call. Avoid BUDGET AND AVIS (all part of the same company).

Rented a car for 5 weeks... Pre-paid as I went... (extended pre-paid). I was charged again on credit card after turning car in... 193.00 for economy! Then get sent a bill from corporate 4 months later after disputing and getting some of my money back... A letter wanting 400.00 for "over -the-floor" charge??? What the ** is that? They can't explain either? BEWARE! They will rob you! Turn you in to collections and DNR you from ALL affiliates. ON NO GROUNDS! Have to fight them... Half don't even speak very well English! Go somewhere else to rent a car... It's worth the extra $$. (NICER CARS.)

Budget in Las Vegas on Gilespie on 5/20/2017: Terrible experience. Terrible Customer service. I had 6 people so I reserved a minivan. No Minivans available and they did not have anything that would seat 6. I was told my reservation got me a good price but not necessarily a Minivan and that it was a holiday weekend (it was not). Also I was told "first come first serve" even though I had a reservation for a Minivan and it was 6:00 AM. I was the only person there! Basically I had a reservation that was a good deal, so I feel that somehow motivated them to treat me so badly that I would eventually cancel which of course I did cancel. I rent cars often but can't imagine using Budget again.

Came in to pick up a car after a deer totaled my car. Took all the necessary documents as asked on the website. BTW, it was Budget in Joliet 3340 Mall Drive. I do not have a credit card and my credit is good. Interesting that he told the customer in front of me that they are independently owned and Budget doesn't care about them. His exact words. They still use a DOS based system that was back before the millennium. He came back and said I was denied which I should not have been. Thank you Budget for a week that you could have made better. But I will never use them ever again.

I recently went online to book a reservation for my daughter who was traveling. As completed the required information but the booking website returned the message that the card did not go through. I attempted the process again and received the same message and was instructed to contact Budget reservations by phone. When I called was given a reservation number and discovered that Budget had billed my daughter's credit card twice. I canceled all reservations only to be informed that the money would be deposited in her account in "five to seven business days". This is completely unacceptable behavior as hundreds of dollars were inappropriately removed from her account while she is traveling for school and relying on her card. I will never use Budget again, period!

I agreed to rent a Budget truck because your staff begged me to use your service at a discount rate. Little did I know that it is a custom for Budget not to have their trucks available. It is easy to disrupt someone's life and right now mine has been disrupted. I came from Florida to rent and bring my items from Maryland. Today is Thursday, May 18. My truck was supposed to be secured at 5 o'clock, little did I know that this was a custom. I was told they would find me a truck yet they failed to look at a Silver Spring Office that close to 7 o'clock where I would have been fine. Maybe. Reviewing all of the complaints I now fear that you would give me a truck with bad tires, bad transmission, bad and leaking roof to the detriment of my safety.
If my truck is not secure it on Friday May 19th with a substantial discount above what I have been quoted. I will reach out to everyone that has made a complaint against you and file a suit. Report you to Triple A and Better Business Bureau to shut your entire company down. I am tired of big companies taking advantage of the public.

BUDGET RENTAL CAR TIMELINE. 2016 Chevrolet Traverse. Charges to credit card for car rental $290.83. Charges to credit card for lost keys $400. We rented a car from Budget Car Rental on September 21, 2016. On Friday September 23, 2016 we lost the car keys. We called Budget - they arranged a tow truck to meet up with us in the parking garage where the car was parked. The tow truck promptly took it to the Budget repair lot. The tow truck driver arranged for Uber to take us back to our hotel. The tow truck driver told us that Budget would be covering the cost and that we need not worry. We left for home the next day not seeing the car again. When we arrived home we did call Budget to confirm they had the car in their possession. They said yes and that everything was taken care of; no issues.
On October 11, 2016 we had a charge on our credit card for the $400 for key replacement. On our credit card statement there was not a notation of any kind indicating that this charge was for any repair services, it only said car rental. This was unacceptable to our insurance company. There wasn't anything stating lost keys. We wanted an itemized statement for these charges so insurance could help pay.
October 11, 2016 - We did receive an EMAIL from a Budget emergency road service coordinator telling us they had charged our credit card on file the $400 for charge for replacement of lost keys. We asked Budget to send us a statement with a summary of charges as well as a copy of our original rental agreement we had with them. We never received a statement or invoice of charges. We continued to call days after this. At one point my husband spoke with a representative, I believe in December 2016 and asked again for Budget to mail us a copy of the contract and an itemized statement for the keys. She told him that we should be receiving it in about 2 weeks. We never received it.
We continued to call. I do not have a detailed timeline between December and February. My husband called at least 2 more times and then we also tried getting the information (copy of contract) from our LOCAL Budget Car Rental store. They tried to pull it up in their system, they were able to find what we thought was the right information but it was not. It had the right customer info, location of rental in D.C., correct Budget car number BUT the wrong car each time they pulled it up and printed it. Every time they printed the receipt it printed with a different car make and model. The insurance company would not accept the agreement with the wrong car on it.
April 17, 2017 customer service. Emailed me a rental agreement receipt, not the agreement. Also, the receipt has the CORRECT vehicle number but the wrong vehicle description. April 19, 2017, spoke to a customer service representative, did not write down his name. Once again I was emailed a rental agreement receipt, not the agreement. Also, the receipt has the CORRECT vehicle number but the wrong vehicle description.
April 21, 2016 I called customer service again. I explained to the representative the reason for my call, told her I had talked with 5-6 different representatives and I keep getting the same invoices with different cars. She sent me over to billing. I spoke to a person in BILLING. She found our original Rental Agreement in her system. She was going to email it to me but her computer would not download this document. She found the invoice for repairs and was able to download that document and send to me by email. I received the Invoice. Repair order invoice with an itemized list of repairs. Most of which I do not understand.
Here is what the invoice list looks like: VIN, MVA Number, Region: Northeast, Location: Springfield, Labor Type: ID, Labor OP Code: TD. EVENT/CAUSE: LOST KEYS; LINE ITEM DESCRIPTION AND AMOUNT, 9999- sublet repairs $145.00. A-antenna repair replace missing damaged parts-$7.81, labor $17.00 (We did not damage anything on this car). We did not touch the antenna! Parts: 23169266 antenna. CLK-CUSTOMER LOST KEY CUT REPROGRAM REPLACE parts-$15, labor $59.50 PARTS: B111SHCP KEY; 22951509 (s) TRANSMITTER, CPT-CUSTOMER PAY TOW $0.00. PR-PROGRAM REMOTE TRANSPONDER TRANSMITTER parts $70, labor $29.75 PARTS: 22951509 (S) TRANSMITTER, TD-TEST DRIVE DIAGNOSE COMPLIANT labor $17.00. TOTAL: parts - $92.81 labor: $123.25 sublet: $145.00 admin fee: $25.00 REPAIR ORDER, TOTAL: $386.06
They charged our credit card $400.00. I asked the representative in billing why they charged our credit card $400 when the amount is less than that, $386.06? She told me that it looks like they ROUNDED UP. Because of this discrepancy and because of charges for items we did not break (antenna) I submitted a complaint to: Federal Trade Commission in Washington D.C. and Office of the Attorney General, Washington, D.C. I am in California but was told by Sacramento I had to file the complaint in the state the car was rented.
In the meantime our credit card company, (because we finally received an itemized statement - not until April 21, 2017), has allowed us to dispute the charge. Everyone BEWARE of all charges by asking for an itemized statement. Make sure you inspect the car before and after renting, check it over with an employee of the rental company. Take photos, don't get scammed!

Budget car rental scam Tampa FL. I rented my wife a Ford Escape and pre-paid for the rental stipulating no additional optional insurance charges. They said "we have a Chevy Traverse ready" but never told her it was at additional cost. They gave her a Chevy Traverse and charged an extra $18.80 a day, then in addition they charged her for every conceivable insurance option to the tune of $237.48. She was rushed by the fast talking clerk, and she had difficulty understanding. What was supposed to be a $240.00 rental turned out to be a $532.50 rental scam! Budget's customer service agent sent me the rental agreement but it's not the original. I will never use Budget again and will tell this story to every traveler I meet unless resolved. I'm also challenging these charges on my credit card.

Rented from Budget at Victoria BC airport. After we got home there was an additional charge on our credit card. Called the 1 800 number but that location is privately owned and they have no access. Tried to call Victoria office directly and received no return call. Called again a few days later and unable to even leave a message, told to try back another time. Called the 800 number again and they are not able to make any calls to individual locations. Very unhappy.

Car was a piece of junk. Had to fix a flat tire and get would not reimburse. Passenger side seat felt like you was sitting on the road. Customer service was very unprofessional and very unfriendly. Never again.

Because of not having a sticker on my rental car it was towed from my apt complex attached lighted garage. Budget said they picked the car up at Bush airport in Houston but I have pictures proving otherwise. Even though they emailed me admitting their mistake. They still debited my bank account over 1500 dollars. I get disability check for 735. And this is totally messing me up. This is the second time they did this since I filed a claim with my national bank and they unlocked the account but now they just did it again May 5, 2017. Please help. I have pad and heart problems.

I almost feel like this rental company is trying to be as bad as they are. Maybe it's a joke to them? There is no way someone can run a company this bad. No employee at any location can give you an answer for any question. They say to call the 800 number... Even talking to the manager of our pickup location, I asked if I had to pay extra if I dropped the truck off before it was due. He said, "I can't tell you yes or no. Call the number." So I call and the woman says there shouldn't be an extra charge... why would there be? But that's how backwards they are.
So I tell the manager that she said no extra charge, and he says that just because the call center says that, they could still charge me when I drop it off, and then says, "That's how bad this company is." No joke... this just touches on the day we had with them but I'm not going to write 5 pages here. It's a shame that despite all 1 star reviews on here, people are still renting their trucks. I would give 0 stars if I could.

Do NOT use Budget Rental Tomball. I have had the absolute worst experience EVER with this location. They have lied time after time and refuse to answer their phone or make things right! I had a reservation at 9 am and my car was not delivered until 9:40! The driver told me that he was not even informed about the car until 9:15... 15 mins after I was supposed to have it!! To top things off... I was told from customer service that this location did not do after hours drop off. When I was there picking my vehicle up, there are signs with drop off instructions and a drop box.
BRANDY explained that yes they do have after hours drop off and I could certainly drop it off Sunday evening. She even gave me detailed instructions on how to do this! Lo and behold, when I did as I was told to do, the gates were locked and I was not able to leave the vehicle. I tried calling customer service and was on hold over 20 minutes. I asked for a manager and he hung up on me!!!! Worst experience! DO NOT RENT FROM HERE!!!!

Budget Rental in the Salt Lake City Airport is not honest. DO NOT TRUST THEM! You have no recourse once you sign any document. This location is independently owned and Budget Corporate can't and won't do anything. We rented a car there a couple of weeks ago. A specific vehicle for the purpose of test driving it, because my wife and I are thinking about buying one. When we got there, they politely told us they didn't have the specific vehicle, but could get us something close for an upcharge of $10 a day. We were in a rush and just agreed. Who isn't in a rush at the airport. They asked about the insurance and only because we were expecting snow, I said yes. I told them I have good insurance, so I only wanted the lowest coverage. The gal behind the counter smiled, basically repeated what I said and unbeknownst to me, charged me the max!
I didn't catch it and we left in a hurry. When we returned the car, I saw that the bill was staggering. I questioned it and was told that the taxes at the airport are severe. NO mention of the ripoff insurance which I didn't really even need. Once again, we were in a rush and figured we would figure it out on the plane and handle it when we got home. When we discovered that we had been overcharged for insurance by about triple, we called Budget. They said we would hear from them within a couple of weeks. They replied that because I signed the agreement, my fault, no adjustment/refund. So, in a rush or not, if you sign the document if it doesn't look right, you just bought the bill. My bust, but this place is not honest and Budget Customer Service was absolutely no help. Use another company... I will never rent from Budget again!

Lauren FixAuto & Finance Contributing Editor
Lauren Fix, also called The Car Coach, is an automotive and auto finance expert. Her understanding of vehicles has made her the "go to" person on TV, radio, print media and the Internet. She has authored multiple books and writes a column for several outlets, including Parade Magazine, NewsMax and Car Coach Reports. She is a regular guest on major news and morning shows, discussing the latest updates on cars and car financing that will help drivers make smart decisions when buying, maintaining and financing cars. More about Lauren→

Founded in 1958 to appeal to the cost-conscious consumer, Budget is one of the most popular car rental brands. It serves renters in over 120 countries from its more than 3,000 locations. Budget is owned by Avis Rental Car.
Business-friendly rates: Business customers can save up to 30 percent on car rentals with a BudgetBusinessProgram account.
Prepay and save: For customers who book and pay in advance, the Pay Now rate saves up to 35 percent on the cost.
Inexpensive no-show fee: At Budget, the fee for a no-show is only $50 on a missed pickup; everything else is refunded.
Discounts: Active duty, retired military and their families can all save up to 25 percent on rentals. AARP members can enjoy savings of up to 30 percent off Budget base rates when renting a vehicle from a participating location in the contiguous U.S. and Canada. Rent a car for up to four consecutive days, including a Saturday night, and save $20.
Fast reservations: Budget advertises a 60-second reservation process, letting travelers reserve the vehicle of their choice on the go and in just a minute.
Truck rental: Budget features a reliable, diverse commercial truck fleet, nearly 1,900 convenient U.S. locations, daily, weekly, monthly, local and one-way rentals for business or moving.
Best for Military individuals and families, vacationers, business travelers, those with cars in repair and temporary workers looking for a discounted rate.
Budget Rent-A-Car Company Profile
Company Name:

Budget Rent-A-Car

Year Founded:

1958

Address:

6 Sylvan Way

City:

Parsippany

State/Province:

NJ

Postal Code:

07054

Country:

United States

Website:

http://www.budget.com/