Consumer Complaints and Reviews

My husband went to visit his daughter in Florida July 5th, he rented a car through Alamo, (Alamo is the rental company that we always use.) I had two upgrade emails from Alamo stating that I have a FREE upgrade. We rented a Hyundai, they did not have the car that we reserved so they gave him an Altima, when he went to turn the car in on July 10th, they charged him $133.00 for the upgrade, 1st of all they didn't have what we reserved, 2nd I had two emails with free upgrades. My husband showed them both emails. I sent Alamo the paperwork showing that I should have not paid the $133.00. Never heard anything back from Alamo. As far as I am concerned Alamo stole $133.00 from us. We usually go on vacation twice a year, always renting a car.
I would advise anyone reading this not to rent from Alamo, they are thieves, no customer service. When my husband went to turn the car in, about 4 blocks from the airport, he carried two suitcases, he is 70 years old, they refused to drive him to the airport. What kind of people are these. Like I said please DO NOT rent from Alamo.

Booked a rental car from LAX through rentalbooking.com. When checking in, Alamo were very keen to sell an upgrade car, claiming that the car I booked was not big enough - although there were only 2 of us traveling. They originally wanted $35 a day extra but eventually charged $25 a day extra. Another colleague at work today said he had a similar experience with Alamo. Something to be aware of when traveling to the US.

Alamo Car Rental Services were very kind to me recently in providing a refund in good faith of our original agreement. They provide prompt, efficient and cheerful service at the Aspen airport. And in Denver, Alamo addressed our concerns cheerfully and with consideration of our travel needs. In our dealing with the gentleman who granted the refund, he was prompt, considerate and ultimately very kind. In all aspects of our experience with Alamo, the service was top flight. Alamo is a company that stands by its word and honors its customers. It deserves business and loyalty.

I rented a car from Alamo through Orbitz.com. When I arrived in Charlotte on July 27. I was told I could not rent the car because I had a SC DL and a debit card. I showed the man at the counter my return flight information. He refused to release the car. I asked what's the requirements when using a debit card because everyone does not own credit cards. He said proof of a return flight, which I provided. I was stranded at the airport for hours and missed an important event. The other car rental companies did not have any cars available on site.

June of 2017 rented a car from Alamo. The night before I returned car I stayed one mile away from Kansas airport where I rented the car. It hailed that evening, but did not note anything on car. Returned car next morning and Alamo representative walked around the rental car and said "You're good to go." 2 weeks later receive notice in mail that I owed them over $2,600 for hail damage. I explained that their employee checked the car and said I was good to go and considering they knew that it had hailed the night before they should have pointed out any and all damage the morning I returned the car. I asked for pictures of the damage, but the pictures they sent did not show any damage... Just circles where supposedly there was damage. I was unable to enlarge the pictures. They threatened me that if I did not pay it that they would damage my credit report. I will never rent from Alamo again.
How do I know I can trust these reviews about Alamo Car Rental?
855,731 reviews on ConsumerAffairs are verified.
We require contact information to ensure our reviewers are real.
We use intelligent software that helps us maintain the integrity of reviews.
Our moderators read all reviews to verify quality and helpfulness.
For more information about reviews on ConsumerAffairs.com please visit our FAQ.

Just wanted to share my experience with Alamo Car Rental. On Monday July 31st I had a reservation with the Dallas Fort Worth airport branch. This reservation had been made many weeks earlier and it was prepaid. I arrived with a valid driver's license and credit card. The manager Ashley ** said that my license was not valid. While my license is from Florida, and it was slightly bent and aged. It is valid. My address is accurate and clearly visible as is my photo, and my license is not expired. I had recently visited the department of motor vehicles for some registration paperwork and it was accepted and deemed valid. When I flew home today the department of homeland security accepted it as my only form of identification. No problems. Minutes after the Alamo manager refused to accept my license two other car companies accepted my license with no questions.
Alamo's website states that a valid driver's license is all that is necessary and I see no other requirements for licensure of US drivers. I had a license that was accepted by a federal agency, a state agency, the department of motor vehicles no less, and two other car rental agencies. The only place I have had trouble with my license was that day with the Alamo manager. I had a valid contract with Alamo that they broke without reason. I suspect they had no cars to rent me and the manager was trying her best to avoid honoring my contract. Because Alamo did not abide by its contract I was forced make a last minute rental. This rental was for a lower level car from another agency at several hundred dollars more than what I had agreed to with Alamo.
Honestly, I would have taken the loss and dealt with it had the manager and staff been polite and provided a good reason why they would not accept my license. The staff was rude and condescending in an uncaring and unprofessional manner. I have pictures of my license from the day of the event and can provide these to Alamo upon request, but I do not feel comfortable posting these online. I expected more from Alamo, and I recommend you avoid this company even when it appears to be the affordable option.

From Germany we rented a car for 19 days. When we arrived at Miami airport, the woman at the counter told us, that the car we booked would be far too small for a family (2 adults, two children) with 4 suitcases. She really told us that we would run into massive problems (with space). Because we had fear that we really would have problems, we said ok to kind of upgrade the car. Yesterday then I saw the car we initially booked, a dodge grand caravan. This car would definitely have had enough space for a family of 4 with 4 suitcases. So now I'm asking myself why we paid additional 677 dollars!!! for a car we did not need. Alamo was playing with the fear of tired stupid foreign tourists not knowing the sizes of the cars and we really feel ripped off. Besides this fr car was dirty inside. We found fries and ketchup on the back seats.

I rented a car from Alamo in Tampa Florida thru Kayak on June 30, 2017. When we got to the airport the car was at an off-site location. It was a $25 cab ride to that location. When we got our first car, the AC was malfunctioning. We had to be switch to another car. At the time, I added a second driver for the 6 day rental for an additional charge.
Our car was to be returned on July 17 and I called Alamo to extend the car for 2 days and to eliminate the second driver. I was told I couldn't remove the second driver that I had to keep that on for the full term of the rental even though that second driver would be gone. We debated that to no avail. My daily rate with taxes was $30.44 per day per my contract - or for two days, an additional $60.88. The #800 operator told me that with the additional charges the total amount would be $306.96 or an additional $122.33. I attempted to debate this with the 800# operator but was getting nowhere and having a very difficult time understanding her as well. I tried to tell her what my daily rate was and what my charges should etc. Hopeless. She didn't have that info on her computer. Really??
I later called the 800# back and tried to talk to a manager. Then I was told I had to talk to the drop off location manager. I called there and was told the manager was "on the other line" and was told one would call me back. I called again. I explained the whole issue again and was told at that time that to take off the second driver I had to personally go to an Alamo office to take the party off. I was never told that by the operator who told me a second driver could not be removed once added to original contract. I waited for the manager to call back. Nothing. I called the return Alamo office and I was told to call the originating office in Tampa. Tried 4 or 5 times and the lines were busy. Called the #800 number to speak to a manager... nothing. I was told someone would call me back that they were working on my bill. I have never received a return call.
I checked my credit card bill today and sure enough there was the overcharge. No one ever contacted me. I have disputed the charges with my credit card company and they said I would get a refund but I was also told that Alamo was already paid so I guess as credit card consumers we will all get a share of the overcharges while Alamo is isn't out any money. It was a total mess. Alamo corporate office has no concern for the customer once they get our credit card. They gave me a complete runaround. I have spent a few hours trying to get it rectified thru Alamo corporate office.

In April I used Chase reward points to book a car for July 2-30, 2017. It was 60,000 points plus $104. When I landed and went to the Alamo counter, the clerk said two women and two pieces of luggage wouldn't fit in the car they had for me. She said it was a smart car or something similar. I had booked a compact, not a smart car/mini. I had to pay an extra $400 on the spot to "upgrade" to a Nissan Sentra. I became ill on the trip and ended up in the ER. I called Alamo to tell them I'd be returning the car 15 days early because I needed to get home for follow-up. They are refusing to refund points to my Chase Sapphire account. So... the points were worth $900, I paid an extra $104 in April, in July I paid an extra $400 to have a car that would hold 2 people. $1400 for 13 days. And their reply when I called... basically "Too bad." And "You agreed to the upgrade." Like I had a choice. Even with Alamo points, I will NEVER use them again.

Please read to the end for a full picture of ALAMO fraud. I rented a minivan on August 6, 2016 from Alamo at Cincinnati airport for four days. I asked them if I can drive it cross the border to Canada. They said no problem. I completed the paperwork around 10 pm and they brought the car shortly afterward to the front.
Nobody went over the car with me. I drove the car and my family and headed to Niagara falls for our 8 hours drive. Halfway I took off my shoes and kept driving when I noticed that my socks were getting wet. I did not think much of it since I thought they might have cleaned it and carpet still had some water in it. As we got to Niagara early morning my sister who had a cast on her leg complained that hers was getting wet and becoming uncomfortable.
I called Alamo and notified them of my situation and was told that I can return that car and exchange it. After we discussed the matter among ourselves we decided to be on the safe side with my sister medical condition we better head back to Cincinnati. Less than 24 hours we were back at Alamo. The manager there inspected the car and told me is the only carpet that is wet but he could not determine the reason why. He refunded me three days and he told me he will refund the day the car was used once he talked to corporate and finds out more about the reason. 2 days later He called me and said that it was determined that I should get my full refund. He said he processed it and I should see it on my card in 7 to 10 business days. 2 months passed by and no refund. I called him and he seemed surprised that I still did not receive it. He asked me to give it couple more weeks.
I got busy and never checked on it again. In March we decided to rent a car again. At Alamo desk the same supervisor saw me and I informed him that I have never received the refund I was told. He apologized again and he told me that he will not charge me for the rent that day. I thanked him and I left. On JUNE 2017, 10 months after my original rental, I received a letter from Alamo and a voicemail claiming that I owe them $14,637.59. First I thought it was a joke. I called that supervisor in Cincinnati and he was about to faint. He kept telling me he does not know what happens, he could not even give me an explanation. He said probably they had done another inspection at a higher level and made their decision.
The paperwork shows that the car was sold by Alamo in an auction on September 2016. I was never notified by anything until 10 months later. I contacted the attorney general in the State of Kentucky and I am in touch with BBB. Three attorneys are lined up now to take my case because they told me this is a clear case of fraud. I will keep you posted on my progress. This is not only sickening but pure harassment. PLEASE DO NOT RENT FROM ENTREPRISE ALAMO OR NATIONAL.

Dog Hair was all over the car. I was going to Michigan from Memphis. I had a allergic reaction & 2 other. It was an horrible experience. Very uncomfortable! We scratched & itched all the way there. The whole entire night I couldn't sleep. I choked & coughed the rest of the night. I was very glad I had my ** with me or it could've been worst.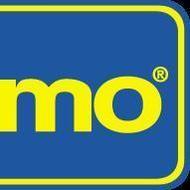 I live in the city of Atlanta and I own a record label that requires me to make frequent drive trips from Atlanta, to cities in Georgia, Florida, South Carolina, Tennessee, etc. I am a very loyal customer to Alamo and even use them strictly when I fly to other cities. I spend thousands of dollars a year renting cars from Alamo, primarily out of the Atlanta airport location. I always rent the Premium class cars because I want to get the Camaro, which I have been told many times over the years by management, and employees that it was considered a Premium class car at the Atlanta location because they do not have a sporty class section on the reservations website.
I usually rent a car at the Alamo Atlanta location around 12 am and return the car around the same time. Being that 12 am is the extremely slow period, they may only 1 or two people working the desk. Over a period of time the Alamo staff started to recognize my face at the counter, and in the garage where the cars are rented and returned. The problem I started having at the Alamo Atlanta airport location is that the overnight staff (who are desperate for commission) started to hate the fact that I never upgraded, or added any extras like pre-pay gas, insurance, roadside service, etc to my reserved price. Over time the same night staff that I see every week, or every other week started becoming unfriendly with me, and the young girl at the counter would never greet me with a hello, thank you, good bye, and would simply not respond to any questions I had... She basically ignores me.
On 07/16/2017 at 3:30 am I was returning a 1 day rental Camaro I rented the previous day, and since I really needed the car for an extra day I decided to go ahead and make another online reservation for a premium class car at the same price. The car I had was having problems with steering so I was not going to hang on to it for an extra day. When I got to the Alamo rental car counter the same young girl who I see every time was asleep at the counter, and when I said hello to her, she recognized me and looked pissed that I woke her up. She knew I was not going to upgrade, or take the extras, so she sent me on my way to the garage knowing I was going for the Camaro. In the garage I was stopped by a guy who was radioed by the young girl at the counter, and he told me if I wanted the Camaro I have to upgrade...
I explained to him I get the Camaro all the time under the premium class and that there is no sporty class section on the reservations site for the Atlanta airport location. He ignored me and said, "Let me show you all the premium cars" knowing I always get the Camaro... I then ignored him and walked towards the Camaro and he went back to greeting people returning cars. As I got in the Camaro and started driving towards the check out booth in the garage, a girl was also radioed by the young girl at the counter and she proceeded to tell me "Oh, it looks like you have a premium... if you want the Camaro you have to upgrade... I can do that for you right now?" I have rented the Camaro as a premium, and have checked out of the same garage over 5 times, with the same girl. However, now I see they are all working together to run a harassing scam on me.
I told the girl to reverse the charge on my card, and that I wanted to speak to a manager. When I spoke to the manager he of course sided with his employees and said that the Camaro not having a classification at the Atlanta airport location on the site is an issue that they are working on. When I told him that I am a loyal customer and that I feel disrespected by his staff, and that I was going to call Alamo about this location... his exact answer was "Well I guess you will be talking to me again, cause I am over this entire airport location and I deal with complaints" I will never use the Alamo, at the Atlanta airport location again!
As I finished speaking with the manager. I want to warn people that use the Alamo at the Atlanta airport around 12 am - 3 am when all the flights have stopped coming in, that the workers there are underpaid, and make little to no commission, and are unprofessional, unfriendly, rude, and will work together to scam you for the upgrade. Also, the general manager on duty at that time who is named Deandre is hopeless, and cares nothing about your business, or loyalty with Alamo Rent A Car!

I went the counter to pick up my rental car in Knoxville, Tn., TYS airport, this afternoon. I was offered insurance coverage for my vehicle at $25/day. I told the agent that I thought the fee was exorbitant since the cost was greater than the fee for the car rental itself. I needed the car, so I paid for the insurance. I checked online to see what Alamo charged and the fee was $9/day, which is what I was anticipating. I called the Alamo service number and she told me that because I booked the car through Costco, that the rate was $25/day for the same coverage as the Alamo site at $9/day. She didn't offer me any rationale for the different price for the same service. She did take my complaint. Beware.

When renting from Alamo I went through Allegiant and paid upfront 300 for my car rental from 6/21 to 6/28. I was told at the rental counter when renting in Destin, Florida that a 200 hold would be placed on my account and when I returned the car they would refund it. When I turned my keys in on return flight at 4:30 am no one was there so I accidentally took keys with me back to KC. When I realized what I did I immediately called Alamo. I spoke with Duree which explained to me it would be cheaper to just charge me 225.00 return key fee. I was like "OMG I don't have that right now. Can I just FedEx the key to you," and she said, "No, it would be cheaper this way" and that Enterprise their main company would just send me a bill.
I asked her if she could email me a copy of this and she said, "No they don't do that." 1 day later I get a charge for 470.00 which sent my bank account negative and now receiving overdraft charges. I immediately called Alamo in Destin again and this time I receive Yolanda which is Duree boss. She says explains that she don't know why Duree said that they can't email me things. I explained to her what has happened and she says, "Well, the only thing I can say is when they charge your card if it came back negative she must of charged you the full amount," and they have no control over it. The system automatically does this. Which makes zero sense?
Since I already paid for the car the only thing I should of been charged for was airport taxes and the key would of been cheaper to FedEx. I then ask her for corporate number for a solution and she gives me a 800 number and its customer service for sales. This staff is less than incompetent. I googled corporate office myself and they are in St. Louis, it's 314 number and I will be calling tomorrow morning since it's holiday? I can't believe the blatant lies of this staff and wonder how many people have been treated like this. This company needs to be sued for their dishonesty. I know for a fact they lied to me because I HAVE RENTED FROM ENTERPRISE FOR YEARS NEVER AND WAS TOLD THEY COULD NOT REVERSE ANY FEES. Enterprise returned my deposit fee every time. Alamo in Destin was a horrible company and I will never rent from them again or their staff!

I booked a car on hotwire.com over the 4th of July at the Burlington International Airport in VT. After I read the disclaimer about deposit policy and how the deposit amount was not disclosed, I contacted Hertz (at 7:35pm) because I knew my credit card only had a 300 dollar limit and did not want to waste the two hour drive out there to pick up a car just to be turned down. I was informed that the deposit for the car was the cost on the car. "If your car rental is 100.00, then your deposit is only 100.00". I then verified not once, not twice, but THREE times that the deposit was only 100.00 which she assured me it was. After getting up at 4 and driving two hours to the rental place, I was greeted by a very nice young man who offered an upgrade because they were out of compacts. He did his usual routine and was very professional... and then he said my card was declined for the car.
I asked him why? When I verified last night, I was told it was only the cost of the car for a deposit in which he told me it was actually a 250.00 deposit on top of the car rental price. When I contacted customer service to ask them, they told me they didn't know anything about Alamo's deposit policy for that location and they were sorry? Seriously?!? I called and verified THREE TIMES to make sure! Not only did they lie to me, but I had to walk out of there without a car. Will NEVER do business with them again!

I have never experienced such deceitful, poor and downright awful customer service in my life. I needed to rent a car while I waited for my truck to be shipped here b/c I moved. I had to extend the amount of time I kept the rental because my truck hadn't arrived yet. A woman named Yvonne would call me every week or so and I would let her authorize my debit card over the phone for the price of an additional week using the weekly rate for the vehicle.
Every time she "authorized" my card, the money left my account. Upon turning the vehicle in after one month of having it I was given a bill for the full amount ($997). I asked the "manager" Mike why I was receiving a bill for the full amount as I had already paid up to this point with the exception of 1 week. He advised me I was not being charged twice but that the previous amounts that I paid were only authorizations and had not come out of my account. Hmm... then where did that $800 go from my account?
I asked Mike why these charges had already come out of my account & explained that I didn't know why I was getting billed for the full amount... I only owed for one additional week!!! When I asked him to give me the difference between what it already been "authorized," he replied with "why is this so difficult for me to explain this to you?" I didn't have an answer - I figured that's what they paid him to do there...?? I asked him to get a calculator and deduct the amount of my weekly rate from what I've ALREADY PAID. We were finally making some headway... so I thought. Today I look at my checking account and see that I have an $823 debit from Alamo. This is EXACTLY what I was afraid of. "Mike" vehemently assured me that I would not be charged TWICE. Thanks Mike.
Initially when I called the customer service rep "Yvonne" that I had been dealing with, she could sense that I clearly wanted answers from her. She wasn't feeling up to it so she gladly passed the buck and transferred me over to Mike (even though she that was "polite" enough to authorize my card over and over and over again for RANDOM amounts, thanks Yvonne). This information was given to me by my BANK -- would you want people who you trust with your credit/debit card information randomly authorizing charges on your card? I didn't think that went on...??
When I asked "Mike" AND "Yvonne" why I was being charged twice and I was told to "call my bank." I asked both Mike AND Yvonne what protocol was for this -- to which no one had an answer. "Mike, you work in customer service, right? It's your job to resolve issues like this, right?" He replied, "Call your bank on three way - just call your bank." In addition to interrupting me countless times, wasting my time and lying to me, I'm also out $1900 instead of $950. Luckily I put the remaining week on a different card. I will NEVER, ever use these scam artists again. UNLESS THIS SITUATION SOUNDS APPEALING TO YOU, I URGE YOU to consider ANY OTHER CAR RENTAL COMPANY. Being charged double and treated like garbage is going to be tough to top. CONSUMER BEWARE!

We rented a vehicle on May 22, 2017 from ATL and returned it on May 31 at SAV (Savannah/Hilton Head Airport). The vehicle was turned in to the agent on duty who did a walk around and then printed the receipt as payment in full there at the vehicle. In my possession, there was no accident and no damage to the vehicle. Three weeks later, I am in receipt of an insurance claim letter saying that the vehicle had been damaged and to provide my insurance or credit card information. I have been in email back and forth with the claims investigator for documentation. Even so, any damage will have been after I turned in the vehicle. Now it has become my problem. I suspect an Alamo employee damaged the vehicle and now they want me to pay for it. Something's not right. As soon as I get documentation from the Alamo investigator, I will be filing a complaint with the Savannah Police Department.

I rented a car for a trip in Florida. When I returned the car I had some confusion on the airport I was supposed to be at. It was 4 am and I had very little sleep and asked the guy checking the car in if I was in the right spot. My rental agreement said to bring it back to Fort Lauderdale and I was in Miami, the guy said yes so I left the car with him and within 10 minutes I realized my mistake and went to customer service to get the car back and go to the correct airport. Even though I returned the car an hour early they wanted to charge me $100 to get the car back, the guy was rude and didnt want to help resolve the situation. I feel they should not have accepted it at the wrong airport or at least say something and since they only had it for 10 minutes they should have let me take the car to Fort Lauderdale where I was catching my plane.

Due to Alamo now wanting to "look" into my complaint, 2 weeks after the problem Alamo created, I feel like "too little, too late". I have learned my lesson and WILL NEVER DO BUSINESS WITH ALAMO AGAIN!! I can't give them a O (zero) rating, so it stays at 1.
Please remember that your customers are the reason why YOU ARE IN BUSINESS! Treat them fairly, respond when they contact you in a timely manner- AND let the bottom line NOT be about YOUR balance in YOUR bank account!!
Original Review
On Saturday, June 10, 2017 around 1 am I picked up a silver Buick Lacrosse at O'Hare airport. I used a debit card and I know a hold was placed on my debit card. I returned the car back at O'Hare on Tuesday, June 13, 2017 around 3 am. I was told by the check-in attendant that the plates didn't match the car. She asked for my rental agreement which I gave her (unbeknownst to me, my contract had fallen out and the total of the contract was $170.92). We went into the office, where I stated that I had a 5 am flight back to Phoenix (where I live) and was time-pressed and she didn't cash me out or give me a receipt. She wrote down some information and I left. When I arrived at work around 8:15 am (PST) I checked my account and I almost fell over!!! I was over negative $201 dollars and the insufficient fees were adding up. I saw that Alamo had charged me on June 11, 2017 $269.52 and was still holding money from my debit card.
I immediately called Alamo and was told that the records stated that I had returned the car to Seattle on Sunday, June 11th - not possible, since I was in Chicago attending my first granddaughter graduation from high school on Monday, June 12, 2017 at 6 pm. I was a flight to Phoenix at 5 am on Tuesday, June 13th. I have spoken with Cindy, Leah, Sandra, Manuela (supervisor) and their solutions are UNACCEPTABLE!!! NO MANAGER EVER CALLED ME!! The problem was they charged me before the contract was ended and that sent my account into a tailspin. Since then I have received a credit of $68.46 from Alamo.
THIS IS UNACCEPTABLE and does not fix my negative balance!! I want to be made whole. I want that charge of $269.52 to get reversed FROM 6.11.17 and then my bank will reverse all the $36 overdraft fees that keep piling up. I have started a fraud case against Alamo because they are accepting responsibility for their error. I WILL NEVER DO BUSINESS WITH THEM AGAIN AND WILL TELL EVERYONE I KNOW!!!

We rented a Midsize car from Alamo and I paid extra (377.23 GBP) for extra insurance and to ensure that it including everything!! However, when I returned the car 3 weeks later I also received another bill from Alamo for 160 dollars for the private fee recovery charge, customer facility charge, tire/battery fee, Florida surcharge, the vehicle license fee and sales tax. I even returned the car with a three-quarter tank full of petrol (I bought the petrol on the way to the airport) and they still charged me 28 dollars for it! However, I have got a printed invoice for the original 377.23 GBP that INCLUDES all of the above.
I have sent Alamo/Enterprise Rent-A-Car this information and all they do is send me is the original 160 dollar bill!! It appears to me that they keep trying to fob me off, meanwhile they gladly grab whatever 'extra' amount they can off your credit card when you take the car back. This is the third time I have visited the US and I have never expected to pay this much just to rent a mid-size car. AVOID Alamo at all costs!!!!

Did not have to leave terminal. Rental car location was just outside Ft. Lauderdale International Airport terminal 1, very quick service, clean car and just what I ordered. In and out on a Friday morning in less than 20 minutes. Only problem is they did not tell me where Alamo checkout booth was located. Check-in took no more than 7 minutes. Great price for Friday through 3 p.m. Sunday rental.

I rented a car in the UK to collect when I landed in Orlando. They had no recollection of the insurance I had already paid for before I left. I had a paper copy on me and showed them. This was not good enough for them. I had to speak to my travel agent who told them to let us proceed with the car and she would Email them the next morning!! I signed to say we taking the car and the contract would be amended when our agent emailed them.
When I got home (UK) they took over 900 dollars out of my account £722.00. They don't want to do anything about this as said I agreed to upgrades and break down cover. I CLEARLY declined all upgrades but the dishonest Alamo rep added them anyway. He could see we were fed up of being there after a 9-hour flight with 3 children and a 3 and a half hour wait trying to sort the car. So got us to sign on the dotted line and told us a pack of lies. NEVER AGAIN ALAMO.

I had a prepaid reservation with Alamo at the Philadelphia train station location. When I arrived I was told there were no cars available. I contacted customer service to process my reservation right away and to make sure I wasn't charged a late cancellation fee. They were very apologetic and said I had nothing to worry about. 10 days later I received a partial refund. Despite promises... Several calls to customer service has not resulted in a refund of my prepaid reservation.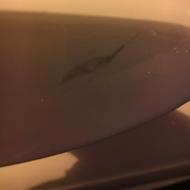 We recently rented a car from Alamo at Syracuse NY airport. The employee handed us the keys and we were sent in the direction where the car was parked across the street. After seeing the damage to the car, I got out my iPhone and snapped pics of all the damage. Sure enough, when we turned it in, THEN there was an attendant who walked around and inspected the car. She immediately informed me we had damage to the car. I showed her the picture of the damage she was pointing to and she had the nerve to tell me she didn't think that was the same damage. WHAT??? SO she sent me with a slip back inside to the Alamo counter where I showed the employee there, the pictures. He said, "OK."
Yesterday, I get a letter overnighted by FEDEX from the damage control center. They want info on the damage "I" caused to the vehicle. Seriously? So I called the damage control dept, explaining my story. She said, "There's no claim appearing to be filed yet"... YET? Then why am I filling this out??? Anyhow, I have answered their questions on the letter and faxed it and the pictures back to them. I don't know what the outcome will be but guaranteed, I AM DONE WITH ALAMO RENTAL!!! As for any rental, take pics before you drive it off the lot. I also wondered, if the damages were already there and they filed a claim with other renter's insurance company for the damages, why weren't the damages repaired? Where did the money go they may have received for those damages each time they filed??? WHAT A SCAM??? BEWARE and take pictures before you leave the lot!!!

I just want to tell people to be aware of what you are going to be signing on the paper that they give you at the counter when you arrive to get your rental car. We went to Miami International airport on May 2nd, 2017 and we booked both the plane tickets and a rental car through Expedia. When we reached to Alamo counter, the young guy who helped us just asked my husband for his name, credit card, and driver license which is normal and that's what all car rental places do. He didn't ask if we want to buy insurance for our rental car or upgrade our car like all other rental car places would ask us when we're at the counter.
Our rental car was all prepaid and we didn't upgrade our car and didn't buy any additional insurance and things when we reached the counter because I have already bought a car rental insurance from Expedia for $60. The guy at the counter told my husband where to initial and sign and said it will be $215 total and it's around the same price as what I had paid to Expedia for the rental car. So I said to myself in the head that's sound correct to what I paid and thinking that's the receipt for what we have prepaid. Two days after the trip ended, we found the charge on our credit card from Alamo for $215.
I called Expedia and Expedia called Alamo to find out what the charge was for and they said we bought insurance from them. I am not a fool to buy the insurance twice for the same damn rental car because I know I already bought one from Expedia. When I looked at the letter sized receipt that we got from Alamo I see that he charges us for all those extra Comp and Collision and things we didn't asked for and was NOT mentioned to us. Never once did their staff mentioned anything about extra charges on our receipt that we didn't asked and what my husband was signing for.
I am so speechless as to how their staffs think they can just add additional things as they pleased and not mention it to the customer and charging customers credit card. This is called THIEVING. I found it strange that the guy didn't mention anything about insurance and upgrade to the vehicle in the beginning and should have trusted my gut and pay attention to the paper he was giving to us to sign. Customer service on the phone is bad too. Many times we contacted Alamo on the phone and they response is they will call us back the same day. No calls and now we called they said our case is closed. How can you close the damn case when you never first contacted us and it was not resolved. What a bunch of thieves and reaching their own conclusion without contacting the customer for once.
The case is now reopened and still we have to contact them first. Up to now there is no refund or credit from them yet because we cannot reach to someone who can actually help us and resolve this damn **. BEWARE OF ALAMO. I WILL NEVER RENT A CAR FROM THEM AND WILL NEVER RECOMMEND TO MY FRIENDS AND FAMILY. I would give zero star because they don't even deserve one! Sign, One really pissed off customer that will never return to do business with you!

On Jan 18, 2016 due to not being satisfied with the service from Alamo, we canceled our car reservation at the front desk of the ALAMO Las Vegas Airport local branch and the Alamo agent promised us that it is a free cancellation. Later on, the same day (Jan 18, 2016), after we arrived to our hotel, we called ALAMO and an ALAMO representative confirmed our free cancellation. Just to be on a safe side, we also requested a confirmation by email to be sent to us which was sent on the same day Jan 18, 2016 (We still keep this document).
However, on Jan 19, 2016 our credit card was charged by Alamo car rental company in full amount. Due to this charge, we called ALAMO once again and we spoke with the ALAMO representative (We have his name and ID on file). He ensured us that the money was returned back to our credit card and we should see it within couple days. In fact, our money had not been returned. So we called our credit company which helped us to return our money and our company sent us an official letter that this dispute had been successfully resolved.
However, one year later we got a phone call from the collecting company that Alamo requested to collect money from us. We explained the situation to the collector who called us but she said that they have no control over Alamo. After that we called our Credit Company and the representative told us that the Credit Company has no control over Alamo as well. All what the Credit Company could do for us was to send us all the official letters they used to communicate with Alamo. The Credit Company representative suggested us to submit an official complaint to the Consumer Financial Protection Bureau to seek the protection against such companies as Alamo. At the moment, it looks like the consumers are not well protected and this must be changed. We would never use ALAMO again.

Recently hired 3 vehicles on a trip to Portugal. Reading many reviews before booking I was understandably nervous about how the experience would evolve. Arrived at Faro Airport, short walk to collection point. Small queue but 4 staff handling and it wasn't a long wait. Staff were extremely helpful and efficient. All 3 cars were clean and well-presented. Chips noted on 2 cars. On return, vehicles were checked for fuel and damage and within 10 mins we were heading for the terminal. All our fears had evaporated. A good experience that I would recommend to anybody.

I rented a car thru Carrental.com and paid in advance. At the airport I upgraded and got a nice car - but I was cheated into paying a much higher price - actually much more than I had already paid. The lady told me that I would have to pay the difference and the amount would be $1498 - which meant around $500 more than I had paid already. But the truth was that I had to pay $1498 MORE - She told me another story. Stupid me - A very expensive learning experience. And a goodbye to Alamo. So take care - Don't trust them.

Yes, I will except your offer. Please send me the coupon for the free car rental.
Original Review
On April 19, 2017 I rented a car at Sanford International Airport in Florida. Several days later I was glancing at my contract and noticed the contract was stamped "return empty". Since I did not authorize this charge I called your customer service department to report my concerns. I was told that they could not help me with that issue and I had to deal with it at the local branch. I told them that I did not want to do that and that I wanted to file a complaint during the call. At that point the phone agent hung up on me. Upon returning the car to the airport the Alamo employee who checked me out and asked me if I had any concerns. When I told him about this issue he became defensive and he stated that he didn't do it and it was not his problem. He then told me that If I had any concerns I needed to go talk to the manager.
I have two simple questions for Alamo Car Rental. Do your agents get commission for selling prepaid gas? Is it required to get the customer's authorization for said charges? If the answer to these questions is "yes" this is tantamount to stealing. There are companies in the news right now that are facing serious fines and negative publicity because of this exact type of predatory behavior. Alamo employees are breaking the law and stealing from customers with unauthorized charges! Beware!

Truly wish I would have read all the negative reviews and extremely low customer satisfaction before making this huge mistake! There isn't a single positive review & according to reviews & now my own experience they could care less about making things right! I rented a compact car from Huntsville AL airport. When I first arrived at the counter the woman behind the counter was talking to a man, an ex boyfriend she later informed me. She comes over & ask if she can help me & while entering in my information makes a personal call on her cell joking about the man being there & asking the person on the line to "call & tell him to leave so she didn't have to call airport security". The man then proceeds to walk right up on me so close he's touching me and hollers "hey" in which she tells him to leave me alone because I'm a customer.
He then walks back, pulls out his phone and starts snapping pictures (he had the volume turned up so we could hear them being took). She tells him to stop. She then hands me the keys to my rental and I leave. I get down the road & stop at a store for a drink & notice the tag on my car expired well over a month ago (March 2017). It's April 28th! How was this not caught? I call, they tell me to bring the car back so they don't get in any trouble and they will replace the sticker. I got there at 2pm to rent the car and at 5:30pm! They still have not been able to locate the sticker so the woman tells me she is going to put me in another car so I don't have to wait any longer & will print new paperwork showing the return time for 5:30pm rather than the original 2:30pm due to me having to come back & wait. The car I originally got was very nice but when switched to another it was very much so a downgrade!
I decide I'm going to rent the car longer than originally planned even still so I call & speak with a man asking if I should bring it back & rent another or will it be the same to just keep it longer. He tells me with insurance and everything included it would only cost $51 per extra day. So I tell him that's fine that's what I will do. I also informed the man I would be late returning the car & he told me it was fine & told me the total cost. I asked him if he was sure that would be my total taxes and all and he said yes. I returned the car & the man checked it & told me everything looked great (the car was much cleaner than when I rented it) & handed me a receipt which was WAY more than I was told. Hundreds actually! So he tells me he will leave the account so I can go in & see what's going on.
I walk in & see an older ** woman ducked down behind the counter. I ask her if she is with Alamo. She gets very upset (apparently she was eating but I didn't see she was eating behind the counter). She slams the lid of her Togo box down & says, "Yes I am what is it?" I apologized for interrupting her eating & tell her I can wait which she informs me, "It's too late now. What do I need". I tell her I had a question about my receipt & give it to her. She looks at it & tells me that's what I owe. What's the problem. I tell her that's not the price I was told by the man on the phone prior to me bringing the car back. She tells me, "Well that's what you owe". She was beyond rude rolling her eyes & having a ton of attitude. Worse than I've ever experienced anywhere! I tell her OK I'll call and speak with someone tomorrow about it in which her response is, "Do what you want but you still have to pay this much".
She charges my card the amount plus there's still a hold on my card for way over the amount! I tell her I need to rent another car & she looks at the clock, laughs & tells me, "It's reservation only, you got a reservation?" Of course I didn't that's why I asked her for another car. So she tells me she can't help me therefore I have to walk out of the airport and book a reservation then come right back in. When I come back in she gets even more upset because she's on her cell having a personal call. Clearly she had been talking about me & tells the person on the phone, "The dumb ** is back. I'll call you right back". She says, "What now. Let me guess you booked a reservation?" I tell her "Yes ma'am I did." She gets on the computer to confirm it and while she is putting in the information I apologize to her for upsetting her by interrupting her dinner.
She rolls her eyes and says, "Wait a minute. I can't take this credit card." I ask "Why not." It was the exact same card I rented with last time and the exact same card she just paid my bill with but all of a sudden they couldn't take it? She tells me it's a prepaid credit card and can't believe they took it before. Then gets on the phone and calls the manager to "prove to me she's not just declining my card because she didn't like me". Just being extremely loud so everyone could hear her and trying to cause a scene. It was by far the worst level of customer service I have ever in my life experienced! It's truly sad Alamo's ratings are down this bad due to this type of customer service & them trying to rip people off.
It's pitiful Alamo as a brand doesn't seem to care who they hire or how their employees behave. Why not respond to all the customer complaints like you care about the customer (the one who keeps the business going) which will in turn bring more business rather than people spreading the word they will be treated horribly and charged way more than promised. I would be quick to respond to customer complaints and make sure I wasn't employing people that were hurting my business.
Alamo Car Rental Company Profile
Company Name:

Alamo Car Rental

Year Founded:

1974

Address:

600 Corporate Park Drive

City:

St. Louis

State/Province:

MO

Postal Code:

63105

Country:

United States

Website:

http://www.alamo.com/