Consumer Reviews and Complaints

If we have a choice between Alaska air and some other airline, we always choose Alaska because of the great service, on time flights, careful baggage handling and ease of use website.

Since Alaska Airlines has come to Minneapolis, we have traveled with them several times to the West Coast. Their reputation for excellent customer service is well deserved. Their on-time record is very good, and my baggage has always arrived at about the same time I arrive at the carousel. The new seats provide a little more leg room, and all seats have ports for charging devices. When I last traveled, they had free movies I could watch on my IPad. Alaska also has a great safety record, and the flight attendants are helpful and personable. Their pricing is competitive with other airlines in their markets, and their loyalty card comes with basically a free companion fare. I only wish they flew to more destinations, but I am looking into their flights to Hawaii for later this fall.

The people in the plane were great! Lady at the counter in Anchorage, Alaska had not been through a training session on how to talk to customers, probably the rudest woman I have ever been insulted by. She was right at the top of the list.

Around $300 from Phoenix, AZ to Seattle, WA. The flight I was on had nice staff, and the good food was $6-$7. The drinks that aren't alcoholic are free (soda, water, some Starbucks coffee). The alcoholic beverages range from $6-$7. It's pretty cheap.

I flew on Horizon, a subsidiary of Alaska Air. The flight was only 2 hours so it's not expected to be in the same category as the bigger airlines. The Seats cannot be adjusted, you have to walk down the stairs to get in and out of the plane and there is no shelter from the elements coming or going. The crew is friendly and do what they can to be accommodating in the limited passenger space.
How do I know I can trust these reviews about Alaska Airlines?
881,173 reviews on ConsumerAffairs are verified.
We require contact information to ensure our reviewers are real.
We use intelligent software that helps us maintain the integrity of reviews.
Our moderators read all reviews to verify quality and helpfulness.
For more information about reviews on ConsumerAffairs.com please visit our FAQ.

We were scheduled on a flight from Juneau to Seattle and then a connecting flight to Pasco WA. The connecting flight was canceled so instead of informing us of this change Alaska Airlines basically kicked us off our flight all together and put us on the next flight to Seattle that wasn't leaving for 6 more hours. We were not told about this change until we were checking in for our flight. We no longer had a rental car or a hotel for obvious reasons, we were supposed to be leaving. They told us they just went ahead and put us on the later flight so we would not have such a long layover in Seattle. They told us that the early flight was now full and we could be put on standby, of a flight that we booked and paid for six months ago! So instead of having a layover in Seattle where there was food, other airlines, rental cars, etc. we were left to wait at Juneau's airport, which has no food or anything for people to do while they wait and no other airlines.
They should have given us the option to decide whether we wanted to wait in Juneau or in Seattle. We could have rented a car in Seattle and been home before our flight even left Juneau. Instead we were kicked off our flight so they could book other customers in our seats and make a few more bucks. We had to pay for a cab to take us to a restaurant and spend more money on food and then more money for a cab back to the airport. Of course no mention of help with that. Thanks Alaska Airlines, you have officially lost our business and we will be sure to share your lack of hospitality and concern for customers with everyone!

I just got back from a 2 week vacation, and I want to thank Alaska Airlines for making the flight home so pleasant. The flight attendants on my flight out of Dallas to Seattle on 7/30/17 were great. They obviously enjoy their job and brought a sense of fun to it, while making sure the passengers follow the required laws and are safe. I would be proud to be the employer of these two women!

I fly from Missoula to Fairbanks on Alaska Airlines with my company every month during the summer for work. This time I took my wife so I paid extra for Premium class seats. The Alaska Airlines website states that Premium Class advantage is that you can "Board early so you can find that perfect spot for your carry-on." It doesn't explain specifically when we can board, it just says we can "board early" or "early boarding." The AA employee, a female around 25 years old named "Reak," I believe, was taking tickets and announcing boarding at SEATAC airport C17. She first called disabled, passengers with babies and active military. She then announced First Class. We waited until all the First Class passengers went through the line and then we went to give her our boarding passes.
Very rudely, she said, "I said First Class only." I then said, "We have Premium Class seats." She then said very rudely and abruptly, "First class." That's all she said. I then said, "But Premium Class says that we can board early." Without explaining, she then yelled "FIRST CLASS!" She said it so loudly that everyone waiting to board heard it. This was very embarrassing and I didn't want to argue with her so we stepped aside. She then called the Gold Members to board. We waited until they all boarded and then we boarded.
I am a 55-year old retired United Sates Naval Officer with 20 years in the military. I have flown Alaska Airlines about 4 times in the past year with my company or for vacation. I have an AA Mastercard and use your company for work and fun. I don't need a rude, uncaring 25-year old Alaska Airline employee yelling at me, treating me like a little child, in front of 100 people. She needs to take a customer service class and learn how to talk to her customers who pay good money to fly on Alaska Airlines. Or find another line of work. I will choose Delta from now on whenever I have the opportunity for both work and fun.

I tried to voice my concerns via the telephone to no avail. After being seated for 10 minutes on Flight 9 on July 13 from Orlando to Seattle, I began to sneeze, cough and my nose started draining like a faucet. Please clean the air filters in the cabin. I obviously had an allergy from something in the filters. I was back to normal 2 days later with no medication except for one ** taken post flight. This was a 5 hour flight. Please let me know what is the frequency of cleaning or changing the air filters in the planes. Thank you.

Alaska airlines is horrible. Due to custody my son was flying home and his flight was diverted for weather, strange every other flight made it in but ok. Called customer service to complain and got no resolution, they did nothing. Couldn't find a crew to fly the plane in the city. The child was now stranded in so they made kid sit in a strange city 600 miles away for 8 hours because they could not get their stuff together. I am an MVP, so is my wife, we also have the credit card. We will never fly Alaska Airlines again. We will be closing the card (I realize the credit is owned by a different company) due to the extremely poor service. No flight credit, partial refund, nothing, all they did was give my kid a drink. Horrible service, do yourself a favor and fly a real airline.

On a flight to Los Angeles from Seattle, we landed and drove around the airport for an hour. After waiting for some communication from the pilots about what was going on, the flight attendant came on the intercom and said our gate had been changed 3 times. Then the pilot finally came on the intercom and said that we have a gate but that air traffic control is concerns about the traffic around the airport and they are keeping us out here. It took an hour after we landed to pull into a gate!! It is 11:35 pm on a Sunday night. Alaska Airlines definitely sucks tonight.

I was flying from Sacramento to San Diego and travel with a firearm. As a veteran, I understand the safety and the need to check firearms not to mention that it's a federal law. With that said there is no option to legally travel with a firearm without checking a bag. They charged me $50 on a $120 flight to check a box the size of a small laptop. I will never fly Alaska again and if you value your right to own and carry a firearm you won't either. After several attempts to resolve this issue at the lowest level they told me to have my attorneys contact them which I will happily do.

On April 17th, I flew on flight 771 from DC to Portland, Oregon. I was burned during the beverage service by hot water and injured my piraformis muscle resulting in Piraformis Syndrome. Alaska refuses to compensate me for my injuries and losses. It is negligent to serve hot water without a lid on a crowded flight. I am a person of color and Alaska Airlines have been having problems in this service sector.

Recently, I decided to fly Alaska Airlines and bypassed a cheap seat for a 1st class ticket and I wanted to board 1st as I was coming and going from Orlando lots of kids just wanted to get on and be left alone. That comfort cost me double the price of a regular ticket. while boarding they loaded the handicapped, service members, and children under 2 first, not a problem. There was numerous parents with multiple teenagers kids loitering around the gate for boarding. When they called 1st class all these parents with these kids boarded first I expected to see them in first class but they kept on walking to the back of the plane.
I called customer service and asked what their policy was on boarding cheap tickets compared to first class passengers. I was told if the customer ask to board early for various reasons we let them. The policy of 1st class passengers boarding first is a myth. Going forward if I have to fly Alaska it won't be first class and I will request to board early and I will take my oversized carry on and quickly get it in an overhead bin so I don't have to pay to put it on and if that doesn't work they will take it from me and check it without me having to pay. It's a sad day when you pay for a premium that someone else gets for free yes the flight was great, flight attendants great. I gave my 1st class meal to a 92 year old woman sitting in business class. Very disappointed with lack of boarding procedure for a premium ticket.

Ironically this situation with me happened right after the big ordeal with United that outraged people and cost the company a gigantic loss. I recently had been grieving the loss of my sister and being separated from my infant daughter. Trying to pack and disperse sentimental things that had value and memories was a part of my leaving Alaska and gaining some closure. I was trying to make it on the plane in two days and had very little time to process what I was going through emotionally and mentally. I was on autopilot and just knew I needed to disperse a lifetime of sentimental things that had memories I was attached to. I made it to the airport with two suitcases. I was leaving for closure, a fresh start and to be with family.
While at the airport I only had a temporary ID. Therefore I had to go through the security process when something like that happens. I was already filled to the brim with grief, saying goodbye, leaving the state I grew up in along with many other personal issues. My adult daughter was staying in Alaska and my infant was staying with her father (in Ak. as well) as we were and are in custody negotiations. My anxiety and emotions had me red faced and shaking like I was face to face with a grizzly bear. I was sure I looked suspicious and sort of crazy. My head was pounding so hard you could see it on the scanner. I kept telling myself I can do this. I can make it on that plane. I'm strong etc.etc. I had no idea what I was headed for.
Luckily everyone at the airport was nice. My legs were jello as I headed to the wrong gate and knew my brain wasn't functioning correctly. I had never not had control over myself physically, emotionally or mentally before and I had prided myself for that. So, along with everything else I was feeling, I was also embarrassed. I was the last one on the plane as I was in la la land until I heard the final boarding call for my flight. It felt like years before I found my seat (in the back) and sat down. I thought my anxiety would decrease, I was it wrong, it got worse. About midflight I started having flashbacks of the day my sister passed and that was it. I had my first and hopefully my last mental breakdown. I heard myself screaming and crying and I could see myself get out of my seat but I felt out of body and I couldn't stop.
I made it with the help of the stewardess to the bathroom. They handled the situation so professionally and so compassionately I was able to focus on their kindness and calm down. I did not get bum rushed and pushed around and screamed at. They allowed me to stay in the bathroom screaming for my sister and baby- crying uncontrollably. They (well one) stewardess talked me down and knew exactly what to say and do. I wish I was in my right mind to remember her name so I could thank her. She helped me probably more than she realizes. Alaska Airlines was gracious to me in every way. They contacted my mother, eased her worry. Took care of my baggage and my flight home, that for obvious reasons I took the next day. Everyone at Alaska Airlines treated me with respect and handled the situation with compassion and professionalism. I truly mean EVERYONE.
When I finally made it home it was all over the news about how awful the airlines were and on and on. I wanted to get on the TV screen with a microphone and spread the good news that Alaska Airlines is actually a good one. They need to be recognized for the good service they provide to so many people. Not every airlines is like United and the others who rough up and take down human beings having problems. I'm sure there is situations in which it may be necessary but rarely and not automatically without the situation being assessed. Thank God I was on Alaska Airlines when this happened to me or I may have been hurt more than I already was.
Thank you Alaska Airlines with all my heart. The way you treated me brought me out of a nightmare I possibly could have been stuck in forever. You all deserve recognition and good things to come your way. I hope someone from Alaska Airlines reads this and word gets to the employees on the plane that day that I say thank you.

After three days, our bag is found. Alaska didn't contact me but the credit card company, Amex, that I purchased the ticket help me to track the luggage. Amex called me instead. Will see if they will reimburse luggage carry on I purchased because We didn't have a bag to fly back to San Jose.

Myself and my partner purchased three seats from Bellingham to Las Vegas. My partner was unable to make it to the flight down, but arrived by other means. On the return flight my partner's flight had been cancelled. We are unable to confirm it or receive boarding passes and she was forced to purchase a new flight with an alternate airline. On top of that they sold the flight to someone else... Any attempt to contact the airline to receive some sort of answer for why they took my money and resold the seat, notwithstanding that I had paid for it and my partner was prepared to return on it have been met with complete zero, blank, no response.

Their personnel are knowledgeable & courteous. Very experienced staff members. I have flown a lot on most major airlines and to me they are the best overall.

I am sitting in the Alaska Airlines lounge where my Virgin America, aka Alaska Air flight to JFK is delayed 4 hours. Why is it delayed? Well an Alaska Air employee informed me they pay less rent than American, Delta, United, etc. Those flights are not delayed and Alaska Air is unsure if they will take off, even 4 hours late. No weather issues, only related to their apparent second class citizenship at LAX. And they don't care. No offer to book on another flight. Sorry, your $1500 first class seat is non-rentable. Never again.

I love the Alaska direct flights from Omaha to Seattle, and from Salt Lake City to Seattle. It's so nice to not have a layover! I have pre-checked and already have a boarding pass, and am not required by Alaska Airlines to check-in. I can go directly to the gate which saves time. Flights are quick boarding and attendants were very friendly and helpful.

I would like to thank Alaska Airlines for the kindness and respect they express to my 15 year old son who is severely disable on a flight to Hawaii for a family wedding and it was my son's first flight. We were treated with respect and kindness.

Let me start this email by stating that my husband, Steve, a retired navy commander, and I have been flying for many years worldwide. I am a neurogerontologist and travel extensively training professionals on brain and spinal cord injury. My husband and I do not normally complain about anything. We know that issues can happen and we understand that. This trip was our first time to fly Alaska, we normally fly Delta, United, Southwest or JetBlue. I am now doing trainings in Alaska and we obtained your Alaska Airlines credit card and added you to our frequently flyer airlines.
So what went wrong? Flying from Portland to Anchorage, Steve ate your snacks and within two hours of deplaning had food poisoning (I did not eat any of the snacks). We let you know, not for a discount, but we thought you should be aware of this. It has never happened to us before. However, it was in flying home that we had significant problems.
I should state that I had a spinal stroke in 2015 which left me paralyzed on my left side from the waist down. We have flown since this happened and getting a bulkhead seat with additional legroom has always worked in the past on Delta, KLM and JetBlue putting my leg up on the suitcase for the severe edema and pain was enough. However, on this flight (both ways) there was no legroom. I had no issues flying to Anchorage - flight attendants were fine - but home was different. On the way back to Portland the flight attendant in the back cabin saw me using my cane to elevate my leg and suggested using my suitcase and even got it down for me.
We were in seats right behind first class that had no extra legroom at all (6 D & E). I had my leg on my suitcase just barely in the isle near the armrest of the first class seat. The man sitting in the seat didn't like it at all and on three separate occasions punched my foot with his fist that was an assault! The pain was excruciating and left me crying in pain. The first class flight attendant, Sophie, came and told me that no one cared about my problems and that I could not put my foot, resting on my suitcase, in the isle no matter what. My husband assumes the man in front that punched me complained.
In some ways this was an eye opening experience, in that I saw what my patients go through. It has just never happened to me before. I was humiliated and embarrassed to be treated like this and to be assaulted and be blamed for it because it was my problem. My first reaction was to tell the world about my experience on your plane and cancel my credit card. But I knew that the best thing is to reach out and let Alaska Airlines know happened and hope for changes to be made. Flight attendants should be trained on understanding people with disabilities. I didn't ask for this and to be told that nobody cares to very cold and heartless even if she felt that way. Passengers should not be allowed to punch other passengers and then the one that was assaulted is told it is their fault!

Alaska Airlines treated me very poorly. I vow to never fly them again and that they never get another cent from me. I needed to check a bag round trip so I paid the $25 extra charge at the start. On the return trip I could not check the bag again without another $25 extra charge. When I questioned this I was told that it is their policy to charge each way. I explained that was not clearly stated when I paid initially and the only other times I had ever paid extra for checked bags on other airlines it was for the round trip. I said that I felt that I was being taken advantage of.
I asked that they waive the $25 as a courtesy. I was told that policy prevented them from doing that. I questioned their policy and where could I find that in their website. I was told that it was everywhere in the site. I asked specifically where because I could not find it. I was told "here it is, it is $25 for one extra bag." I said "I see that, but where does it say it is only for one way?" I was told it is understood and that I was the only person who has ever complained about this.
So I was basically told I'm a stupid person for not knowing that an UNWRITTEN policy is understood by everyone else but me! I told the agent that if they didn't want to take advantage of people they should just state in their fee information that it is only one way and not round trip, but I had the feeling that the advice of a stupid person would not be taken. I was stuck because I had to get the bag back home, so I paid another $25 fee. I hope the extra $25 was worth it to them, because they lost a customer over it.

We have been using Alaska Airlines for the past 10 years and never had a delayed flight. They are the cheapest airline for unaccompanied minors and charge only $25 one-way, compared to competitors who charge around $100. Children get excellent service with free meals and in-flight movies. They are very responsive to the kids' needs. When calling them about seats when I was not able to book them online due to a very full flight, I got a rep on the phone right away, who knew the children by name when I called, before me even giving them their names. They got them seats within 2 minutes in and outbound. I have been flying worldwide for the last 30 years, but never got such good service for such a reasonable price. Thank you Alaska Airlines for your dedication.

Canceled return home flight, nothing offered to compensate for the cost of hotel for 2 extra nights, loss of shuttle fee due to last minute change, 2 days of work missed, missed medical appointment, arrangements for child and animals at home to be made. Airline hung up on me when connecting to a supervisor and no offer to assist in getting home earlier. This was more than a small inconvenience. The attitude from airline personnel was poor. I will be overlooking Alaska for other airlines when arranging future flights.

My wife and I booked first class seats Anchorage to Cabo San Lucas. The first flight was delayed 30 mins. They booked our connections so tight we missed our flight out of LA. We arrived in LA at 10:30 AM. They said they could not get us out until the next day. They took no responsibility helping us get a hotel. The gate agents were rude and tried to make us feel like it was our fault, our problem. The flight was delayed due to LAX terminal size. There are not enough gates for the amount of people Alaska Airlines is trying to move through there. And they know it. Yet, they overbook to keep seats full and profits up.
Also, keep in mind as soon as you complain you are flagged and the information is passed along to your destination gates and who knows if they keep it on file afterwards? There is so much more to this that was lost on our behalf. Needless to say that in our eyes Alaska Airlines will never be the "home team" again. Just another company getting by on the minimums to maximize profits. And the customer- Hah! Who cares, there's another hundred in line behind you so it doesn't matter if you received poor service, sucker.

In general, I'd say that Alaska is one of the best airlines to fly. I wouldn't go so far as to say "perfect," then again who or what is perfect? I like the option to make a variety of options online, i.e. flights, hotels, car rentals (though not competitive), etc. I believe they try their best to check me in for my flight whether it be: from my airport's outside sky cap, airport in-house counter, &/or online precheck 24 hrs in advance. Still think airlines in general should give long-term/loyal customers (10+ years) 1 free check-in baggage! I believe that the staff themselves are very good and do their best to work with airline guidelines and customer service.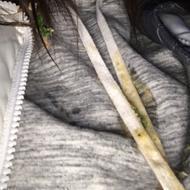 I am very disappointed in Alaska Airlines' lack of support during a flight that was not full, departing from Seattle to Kansas City, Missouri on 12/25/16. My mother and daughter were on a flight when my daughter became ill and threw up all over herself. My mother ask for assistance and something for my daughter to drink to help settle her stomach when the stewardess was rude and took her time getting a drink for my daughter. My entire family flies with Alaska Airlines, but after this event, my family and I will no longer fly with Alaska Airlines. Also, this is not the first time I had issues with the lack support from this airline. Furthermore, I usually fly first class with Alaska Airlines and this seems to be the only time I receive good customer support, but that does not mean provide poor customer support to individuals flying coach.

My mom was handicapped and had limited mobility and was escorted to her flight via wheelchair by airport workers whom purposely uploaded my mom outside on the outside tarmac, pushing her onto the plane, via a long ramp, which subsequently both airport employees and Alaska staff tried to assist with the escort process and my mom was dropped three times, and they all employees simply let go of the wheelchair forcing my mom to drop on her head leaving her with internal bleeding and subsequently resulted in her untimely death?
The employees and staff are held to higher standard of care for elderly handicapped customers, but purposely failed to provide any adequate care, or medical attention, and once arrived at the desired destination, they escorted my mom off PDX airport premises, and stating "You should think twice before riding with us again, if you don't like our services or treatment"? No apologies given by anyone at Sea-Tac, and no medical help or compensation given, or offered for my mom's untimely death, due to this deliberate injustice, by Sea-Tac employees and Alaska airlines?

Hi there. Just wanted to leave feedback. After a failed attempt to book on the web I decided to call Alaska Airlines Vacations. After an obscenely long hold time I was connected to Miguel. I explained I needed to book the non-stop flight from Bellingham to Hilo, Hawaii. He was perplexed and said I've never heard of that airport and I don't think we fly there. I explained to him they do, it's a new routing but it available. Needless to say I ended the call right there. Why would I have someone booking my vacation that doesn't even know where they fly? Let alone trust you to book my entire vacation package! Shame on you Alaska Airlines. I expect you to have your people trained professions if you want me to trust you with my hard earned vacations.

Erika ArmstrongAirlines Contributing Editor
From the front desk of a busy FBO to the captain's seat of a commercial airliner, Erika Armstrong has experienced everything aviation has to offer. She is the author of A CHICK IN THE COCKPIT and her aviation articles can be found at Consumer Affairs, Plane & Pilot, Flying.com, Disciples of Flight, NYC Aviation, Contrails, Mentor, General Aviation News and Business Insider. More about Erika→

Founded in 1932, Alaska Airlines is now the seventh-largest passenger airline in the U.S. It is a West Coast favorite with corporate headquarters in Seattle.
Mileage plan: Rewards program members can progress through reward levels to gain access to premium services such as priority boarding, free meals and other amenities.
Credit card rewards: Obtaining the Alaska Airlines credit card gives users the ability to add an annual companion fare, check a free bag and earn triple rewards on Alaska purchases.
Bags fly free: Local travel in Alaska comes with up to three free checked bags and a free carry on.
Military service discounts: Active-duty military members get up to five free checked bags and relaxed weight limits.
First class seating: Get extra amenities and more personalized service with first-class fare from Alaska Airlines.
Best for Frequent fliers, business travelers, holiday travelers and vacationers visiting West Coast destinations and Alaska.
Alaska Airlines Company Profile
Company Name:

Alaska Airlines

Year Founded:

1932

Address:

19300 International Blvd.

City:

Seattle

State/Province:

WA

Postal Code:

98188

Country:

United States

Website:

http://www.alaskaair.com/