Consumer Complaints and Reviews

I flew from Dulles International to Peking with Asia China. We were delayed 8 hours going to Manila and it took us passengers to get upset, angry, hungry until they explained to us the reason for the delay which is a 30 minute rain only. On my way back to Peking.. still the same delayed 2 hours and the people in charge were very slow and disorganized. They have the poorest service of any airline Agency I have experienced and, I will never, ever, ever buy and ride this aircraft again.

I waited 2 hours for somebody to do my check-in process but there's no employee at all until I missed my flight and called the customer service and they said I should wait for supervisor to talk to me but no one came so I just went home and booked again a flight but different airline!

Booked my tickets 2 1/2 months before my travel date and was contacted 3 weeks before I was due to leave through Expedia saying that there had been a change in my itinerary. My returning flight from SFO-TPE-SIN now had an 8-hr layover instead of a 2-hr layover because China Airlines was no longer operating the flight that I had previously selected. Despite my many calls to Expedia to mediate this with China Airlines over 1 1/2 weeks, no appropriate options were given. China Airlines would give me a full refund, but not reimburse me for the higher ticket fares that I would incur since I would be booking just 3 weeks before my date.
After exhausting every option I had, I had no choice but to accept the 8-hr layover in TPE. I even asked for use of their Business Lounge or an upgrade for the inconvenience they caused me, but was refused by the airlines. Inability to provide any suitable options makes me regret that I ever chose China Airlines. This was going to be my first time traveling with them, and because of this frustrating situation, it's left me not ever wanting to choose China Airlines or its affiliates. Poor customer service and unwillingness to satisfy the paying customer.

Flew from LAX to PEK to MNL. As we arrived in Manila, found out that Air China lost our 8 baggages!!! It's been more than 2 days and still haven't received our bags. My children have been wearing the same clothes when we arrived! This never happened to us with other airlines and I'm never gonna let this bad experience pass! If there was a half star, I would give this worst airline. Even I called their office in U.S., the customer rep was very rude to me! This is very unacceptable!

Over 20 days, 20 phone calls, and 15 voicemails later and China Airlines can't get my bag from LAX to PDX. From day 1 have been told my bag is in LAX and will be sent to PDX. Yet, every time I call to check progress on this goal there is either no answer or a representative gives me a different response on what I need to do to get my bag to PDX. I have been given email addresses to write that never get responses and "direct" lines to call that no one ever answers. I call, I tweet, I email and I Facebook them and still nothing. Sigh.
How do I know I can trust these reviews about China Airlines?
850,588 reviews on ConsumerAffairs are verified.
We require contact information to ensure our reviewers are real.
We use intelligent software that helps us maintain the integrity of reviews.
Our moderators read all reviews to verify quality and helpfulness.
For more information about reviews on ConsumerAffairs.com please visit our FAQ.

I flew to Thailand on Air China. Don't expect coffee for you because I smelled it twice but I guess it was for the crew because it never came around. They also had a basket of cookies but also, not for the passengers. Not sure why they were there. However, that is not the reason I came to write a review. My things were STOLEN in my bags. I flew on December 4th and we're now on the 12th and no response to my emails. It is absolutely the worst airline. I will never fly Air China again.

China Airlines has to be the WORST airline there is. Never, ever, ever flying China Airlines again. First they delayed and changed my flight so many times that originally I was flying in a group of 10 people from LAX to Bangkok. We had to reroute to SFO and 1 person had to fly from LAX. Once we got to SFO, they only let 7 of us on! Even though we were all under the same confirmation number, they said they didn't have the ticket information for the other 3. They made us to go another gate and said they booked us on another flight, so we went to that other gate, and they said they had no idea what we were talking about. We had to spend the night in SFO. To top things all off -- they lost ALL OF OUR BAGGAGE!!! Never again. Their cheap prices are deceiving because it ended up costing way more.

My son has a valid immigration visa I-551 which is good for 1 year after endorsement date. He was planning fly to San Francisco from Hong Kong international airport. China airlines has no knowledge about immigration documents and denied his flight. It costed my family in pain and huge extra bills to deal with the problem caused by their airline. They refused to admit their mistake and keep blaming on someone else's fault. Customer service is horrible too. So please think twice before you order your trip through China Airline if you do not want to experience our family's pain.

My son went to China this July for visiting my mom, but he want come back to New York early than we have plan. So I called the Air China So many time, they just keep telling me they will call us to tell the price for changing the date of our flight. I know from their website if you want changing the date sometime no need to pay and maybe have refund according when you buy the prices of that day flight. But seemly they want charge me more, make me stupid customer. And I want to told you they are very rude customer service I ever meet.

My sister and I were heading to Taiwan from LAX and we were put together on the seats 42G and 42F, and the whole experience... wasn't too good. We were suppose to take a bus at gate 144, but they changed it to 142 without us even knowing so we were just stupidly waiting at 144. Then we asked an employee at the 142 gate and then they told us there that it was changed. Yes, they probably announced it, but with all the noises in the gate, we didn't hear it. Anyway, then we got on the bus to the little room to get on the plane, and that took about 20 minutes, and it didn't even have an air conditioning in it so everybody was sweating. And then we finally got on the plane, we were welcomed and they directed us to our seats, the seats were very clean and so were the little storage pockets, but the blanket that were on my sister and I seats weren't that clean, but we were okay with that.
Now here is the part that really made this plane experience horrible. After the plane departure, the 2 people that were in front of me and my sister put their seat recliner down a bit, it was too bad but I kindly asked them to pull it up a bit, and they did (note: with the recliner down, the entertainment system was right in my face and it gave me little space to work with. Second note: the people in front of us still had their recliner down, but just not as bad before I asked them to pull it up).
Later on we were given our dinner, the flight attendant told them to put their recliner up so we could eat, but they probably thought we told the flight attendant to ask them to put it up, but that's not the point, they didn't even pull it up after the flight attendant told them to, until the flight attendant asked for a second time. Then the dinner came, it was good and I really enjoyed it, it was warm food and the drinks were very good (expect for how small the cups are). Then after dinner the person in front of me put their seats all the way down, the flight attendant even SAW IT, but he just walked right by like he didn't see anything. Then again, I asked her to pull back a bit but this time she didn't and she said "Yours has a recliner too right? Try putting it back" then I put my seat recliner back just a bit because I didn't want to be an ** to the person behind me, but when she told me that I was like "This is economy not first class".
So for the rest of the night, I was sleeping in a tiny little space. Then the next day came along, and it was time for breakfast, and again, the flight attendant told them to put up their seats because it was time to eat, and AGAIN they didn't until the flight attendant say it a second time, just ridiculous... So breakfast, it was good and my sister liked it as well. Then about 30 minutes after breakfast, I asked one of the guy for toothpaste so I could brush my teeth, but it took that guy a whole 10 minutes to get me a toothpaste... And then I went in the restroom, for the first time on the flight, I got in line were people were trying to get in the restroom and when it was about time for me to get in, this lady cut me and went in... I wasn't too mad about it but like seriously... who does that?
And I went in the restroom, it's just like a regular economy airplane restroom. Then for the rest of the flight the people in front of us had their seat recliner down, until the beginning-to-land part. Then we went in to the baggage claimer thing, and that took about 50 minutes, which should've been faster, but this is the airports fault not China Airlines, so I'm not going to ** on the company for something that the airport should work on. And yes, the entertainment system on the plane, the touchscreen was very cool and unique but it's not really good for gaming, the screen is stucked on the seat and you have to reach your hand to play games (in my case I didn't because the person in front of me had their seats all the way down -.-).
And the movies, we didn't have much options and there was not an option to turn off Chinese subtitles so it was blocking the bottom of the movie the whole time. Music, I didn't listen to any musics because none of the station/playlist were good. Maps, I loved the maps, it had 3D and many views that were pretty unique. And yah, that's pretty much it, my experience, I've also sent my experience to the China Airlines "Contact Us" and also submitted 2 surveys, one on the flight and one on their websites. Thank you for reading. :)

Recently I travelled to Taipei and Hong Kong via China Airlines. In the trip between Hong Kong and Taipei (6/7/16) I was allocated a seat (Flight No. CI 920 Seat 42E) which not only had a metal box but also a vertical metal bar in the legroom of my allocated seat. Because of this I hardly had any room to move my legs during the trip and it was apparent to me that only this row of seats that had these obstacles.
When I pointed this out to the head hostess, she just giggled and said this was how the plane was constructed and nothing she could do anything. Whilst agreeing with her, I had suggested that China Airlines should be careful in allocating seats that have crumped condition to older passengers. The hostess had a another laugh after calling rest of the crew to hear my complaint. They thought this was amusing. Custom-focused, I am not sure!

No communication at all. For months this company have owe my family 1,600$ and they have even resisted the efforts of my financial institution (Capital One)... I do not know what to do or say to get this refund.

I am a 77 year old passenger on wheelchair. When I was on transit at TPE airport, after waiting for more than 3 1/2 hours, I asked the ground staff if they can wheel me to the boarding gate so that I can wait there. One of the ground staff young ladies told me that since I can still walk, I should walk there myself!!! When I complained about her attitude at the transit counter, the other ground staff there told me that I can go and complain to the management about this! I'm not going to travel via China Airlines anymore if I need to transit in Taipei. The ground staff there are just too rude! I've heard that the ground staff of China Airlines in Taipei has bad attitude but I never expect them to treat an old man in wheelchair this way.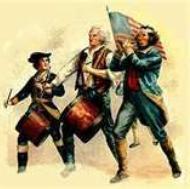 I have never been so mistreated and discriminated against by an airline flight attendant as I have on Flight 0004 from Taipei to San Francisco, on May 12, 2016. About 3 or 4 hours after departing from Taipei the aircraft was cruising at about maximum altitude and I got up from my seat and went to the bathroom. When I exited the bathroom I observed a flight attendant standing guard outside the bathroom who was intentionally waiting for me to come out. She gave me a dirty mean facial look and proceeded to follow me as I was walking back to my seat. I turned around to ask why she was following me but she rudely said to me "Get back to your seat."
I was the ONLY ** person on the flight and I question why I was so closely watched and treated so rudely by the flight attendant. Are China Airline flight attendants trained to discriminate against ** passengers and treat them with disrespect? My wife was shocked to hear what happened and we will never fly China Airlines again. I have repeatedly complained to the airline and requested a fare refund. No one from China Airlines has responded. I fear that what I experienced is corporate policy and no one at this airline is concerned about my experience. If so, no ** person should ever fly China Airlines.

To label an entire organization as cruel and ruthless is baseless -- however, the China Airline employees that I dealt with at their Vancouver International Airport location (YVR) where exactly that. They called me a "liar," "a cheat" and demanded that I pay for something that wasn't even my fault. Money was never the issue in this whole debauchery of an ordeal. It was the way that one human deals with another and the way they dealt with me was reprehensible and deplorable. I arrived at the China Airlines counter on December 20, 2015, approximately around 9 pm for my 12:30 am flight and proceeded to check my baggage in. I was upgrading my 2 pieces to 32 kg and adding in another piece. The employee that I was dealing with told me my charges were coming out as CAD 274 and I was instantly alarmed.
I told him that I had checked with 4 different China Airlines sources and they had all told me that it was 150 CAD for the extra suitcase. He then handed me over to another staff. I told her that I used their China Airlines website to determine the cost of the baggage and it said it was 150 CAD. I then showed S. the very active and live web page. She then proceeded to tell me that I had gone on the old website (which was still functional, because I used it to buy my ticket) and that the new website states something else. I showed that I had no way of telling that there were any other websites because Google only pulled on the old China Airlines website when I searched for "China Airlines."
How was I supposed to know that there are two China Airlines websites and both were functional? How was I supposed to know that there is an old and new website when there were no sort of disclaimers on the old website itself, my itinerary and my ticket? I had verified this information not only from their website but their Call Center (whom I had called two times). I was confused about the information I was receiving from the China Airlines Call Center so I then proceeded to their actual Vancouver Head Office located in Downtown Vancouver. Who does that?! I had gone to 4 DIFFERENT SOURCES who told me the exact same thing: 150 CAD for the extra suitcase. At this point, S. tells me, "You want me to believe you?" "How can I believe you?" I couldn't believe that this was happening to me.
I told her that, "Just to save on 50 CAD, you're telling me that I would orchestrate this whole ordeal and fabricate lies -- who the hell does that?" For 50 CAD that I could make earn in two hours at work! S. and T. kept on berating me that I needed to pay $210 CAD for my 18 kg additional bag and that they won't accept the fact that THERE ARE TWO DIFFERENT ACTIVE CHINA AIRLINES WEBSITE WITH CONFLICTING INFORMATION. I told them that until I had hit this counter I didn't even know the other one existed. I then asked to speak to the manager. China Airlines made me wait for AN HOUR at the counter. When she did come, I didn't even know it was her, she just glared at me. She didn't thank me for waiting, she didn't apologize for the situation, she didn't even acknowledge my existence.
I asked her if she had been briefed with the situation, and she curtly replied "yes." I then asked her what she thought of it, and she said that I had to pay a total of 274 CAD. I still had to pay 200 CAD for my 18 kg suitcase. When I was about to board my flight an employee asked me to weigh my bag, to which I agreed. At this point the Station Manager arrived, eyes glaring, nostrils flaring and I mentally prepared myself for all hell to break lose. She called me a liar. She told me that she trusted me and I broke her trust, she told me that I am making up stories. She basically humiliated every fiber of my being. I told her that I realized that my panic and stress was not an excuse and asked her what could I do to remedy the situation. She told me that there's nothing I could do except that I had to pay an additional 200 CAD for an overweight hand carry.
I cannot blame China Airlines for the actions of a few employees, however, these China Airline employees created a traumatic flying experience for me. I am appalled at the way I was treated. Does being Canadian for these employees mean that I should have been white? Does being Canadian mean that I should have just shut up and paid? Through this unforgettable experience, I learned what happens to one when they stand up for something.The dejection I felt for standing up for something that is right and being penalized for it has mentally crippled me from expecting anything from China Airlines.

China Airlines is one of the worst in the industry. Travel industry out of Taiwan such as EVA Air is usually quite good and of great international reputation. At times when EVA Airline is totally booked, China Airlines was our last resort. Unfortunately they did not take advantage of a couple of final chances to redeem themselves.
During last year's (2014) Lunar New Year's Day when my family was flying back from Phnom Penh, Cambodia which is usually very light as that is like flying the day of Christmas with barely few passengers, they gave my family a hard time about the carry on luggage weight exceeding by 1 KG, or 2 lbs. No airline was so specific about carry on luggage weight and much less on a sparse flight. We were so turned off by their service.
We just tried them again as a tour group booked flights with China Airlines as they are probably cheaper as they are not very popular among other travelers. China Airlines is the only airline in the world that I know of who would kick you out of an empty seat after the gate is closed as they have not one but 6 reserved seats for flight attendants to nap during a 7 hour flight which was already delayed for 40 minutes. They tried to send me to different seats but lied about the vacancy in those seats (the seats can't be so "lived in" after 30 seconds) and then tried to come back to tell me that I need to move back to my regular seat since I found an empty exit row because that is their policy -- ridiculous. Would never willingly fly China Airlines unless you want to be nit-picked about 2 lb carry-on luggage weight and other unpredictable rules by China Airlines.

I was traveling with my family to the Philippines via Beijing on the 2025 flight (CA0856) and got to the check-in counter before the 1925 cut-off time. I went straight to an attendant and explained my situation. He looked at his watch, told me I would be okay since there was literally minutes to spare, helped me to the front of a cue and told me to wait for the woman to finish with her customer. I was visibly worried and anxious so he checked again. He came back and asked for my passports because he had spoken to his supervisor. Then he came back and stated that the supervisor wanted to speak to me. I found out that it was only to deliver bad news - it was now 1929 and since he did not see me or have the passports in hand, the flight was now closed and there was nothing to be done.
I take part for my own mistake. I am not usually waiting until the last minute to check-in for an international flight but I had thought the flight was at 2225. My husband and I only realized the time when we set off from our home in Suffolk county (80 miles away) that the flight was really 2025. From that moment, I tried everything to help the situation. My husband flew through the motorways. I had called the Air China Europe call center and spoke to a woman who stated that the only thing to do was arrive by 1925. I called my travel agency that booked the flight and tried to work out alternative flights. I called the Heathrow Airport help desk and she gave me the number of a car valet service so I could see about curbside drop-off and parking but there was no answer or the office was closed.
When we arrived at the airport with moments to spare, even strangers showed kindness. I was pushing a double stroller with my one- and two-year-old children and trying to pull and depress the lever of a cart carrying my two suitcases and hand-carry luggage while my husband parked in short-term parking. A woman waiting for a wheelchair saw my distress, took the luggage cart and ran with me into the terminal. Since she could not see me the whole way through, she volunteered a Duty Free employee to assist with the cart. When I explained the situation, he told me to run on ahead and he would follow behind me. A kind Heathrow Airport employee, Tina, asked if I needed help and brought me to an Air China representative straight away.
As you can tell, I tried my best. Even Tina spoke to the flight supervisor who vouched for the fact that I arrived before 1925 and that she helped me to his employee. I spoke to the flight supervisor again to explain but he completely dismissed the fact that I arrived on time. Had I gone straight to an open self-check-in kiosk to start the check-in process myself, I would've made the deadline, but I thought going directly to a person would expedite the process. The flight supervisor was wrong in denying my family service. The flight was already paid for. He received nothing by denying a family trying to get to their matriarch's 70th birthday celebration and family reunion. Now Air China has another angry, disappointed customer and an increasingly bad reputation for service. I had never flown Air China before and now I never will.

Air China canceled my flight. I have been attempting to obtain a refund ever since. I have called their offices and been told that all refunds must be turned in online. I have submitted over 6 requests for a refund with no response other than an acknowledgement of my refund request.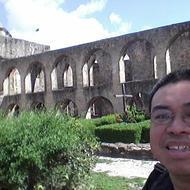 Situation: Ticketing agent refuses to check me in unless I buy a return flight. This is standard for some countries, I understand. However, in the Philippines, there is an exception for "Balikbayan" status which means a former Filipino, even when a citizen elsewhere, can return for up to one year without having to do this--without having to book a flight out. This was on the instruction sheet they printed out for me to see. He refused my explanation even when I showed that my passport had those stamps for 3 years now. The agent needed to see some picture ID. I said the passport IS a picture ID. And it has the repeated signatures and stamps of so many Philippine Immigration officers in the years I have gone through.
I had an argument about this with the booking agents at China Airlines. I even showed them the stamps where I REPEATEDLY ENTERED AND EXITED the Philippines without having the need for this flight. But they insist on seeing a return ticket. Losing time fast with only 30 minutes left, I went online rapidly to book a flight. They wanted me to book China Airlines but after that exchange, I really did not feel I should reward them with more of my business. All the other searches are turning up expensive for any flight out to Hong Kong (or anywhere else) from the Philippines. So the cheapest one I booked in a hurry to present them with their proof.
What a farce. I am severely disappointed and I know I can't even get my money back since the online booking said non-refundable. If I wanted refundable, I have to pay more. What a scam. They can clearly tell I've been in and out of the country many times without incident. They just wanna be asses about it and play at acting like Immigration officers. Like they know more! After I booked this Hong Kong ticket out of the Philippines, another ticketing lady was just itching to seize upon any opportunity to deny me that she pointed out I cannot book a Hong Kong flight on the 9th seeing as I'm flying from the USA on the 10th of August (that day). I pointed to the date of my Hong Kong flight--almost screamed: "That's October 9th"!!! (Later in the year.) She focused on the date and continued to process me.
After all that??? I had 15 minutes to blow through security and get to the gate. Finally I wheezed up to the gate having ran and just crammed my belongings in a hurry. The plane was delayed an hour, anyway. What a farce. And the final insult? I was right. Do you know what happened after I arrived in the Philippines after all this??? The immigration officer saw my Balikbayan status and just waved me through, giving me one year stay and without even looking or asking about any return trips. I told them ALL this at LAX but they refused to see sense. It's right there on my passport, stamped and signed! China Airlines is out for me.

What was supposed to be a flight from Taipei to LAX had to be re-routed to Japan due to an ill passenger. The passenger was ill when we were over Japan, but we didn't turn around until 4 hours later causing our pilot and crew to be out of hours to complete the journey to LAX. We then got re-routed to Taipei (again) where we stay for 3 hours while we got a new crew and fuel. I was attempting to upgrade my seat after the horrendous 17 hour ordeal and had another 12 to go... I expected some sort of a discount for these seats, but the "manager" said the price was not going to change. Seems like some exceptions should be made and this to me would be one of those times. Bad customer service. We will be avoiding China Air from now on.

China Airlines is totally a piece of **. On their website it says, "The maximum checked baggage weight for international flight is 45 kg." So mine is 32.7 kg. I thought was totally fine, but when I was in Paris CDG airport to check in, the person told me mine is overweight. Then I explained about how the website said. But the person still said no, plus max weight is 23 kg! 23 kg? Crazy!!! She told me I need to take off 10 kg in order to avoid the fine. But it's impossible for me! Then I have to pay 110 euro to another financial desk.
After I paid, the guy in front desk said, "It's normal to have 32.7 kg, because the max weight is 32 kg." WTF?!!! The lady checking part told me the different thing. She said, "23 kg max"?!!! If I knew I only overweight for 0.7 kg, I would definitely take 0.7 kg off. That simple! Holy crap, what kinda terrible service is that??? I mad is not about I paid the fine. It's because the check-in lady told me totally different ** things!!! I went back to complain to her, but was too late. She kept saying, "Ahh, that's ok." No, that's not ok! I'll file the complaint to their website!

To begin with, I need to explain that I am handicapped and diabetic. On my outbound trip from SFO to TPE, Flight CI003, I was treated with exceptionally kind service. I was given wheelchair assistance to the aircraft and given a very nice aisle seat. The flight staff were very friendly and kind to me. The diabetic meals were very good and adequate for my needs. I was comfortable and enjoyed the flight. My connection to MNL Flight CI701 was uneventful and again I was treated well.
My Return flights to the USA thru MNL and TPE were another story altogether. The Manila International Terminal was a TOTAL disaster, and I recommend that no one EVER travel through that airport... EVER!!!! There was no handicap assistance made available to me from the PAL Terminal to the International Terminal and I almost missed my flight out because of the mess at this airport! No shuttles were operating between the terminals and I had to take a cab from the PAL Terminal to the International Terminal at a cost of Php1500. That cab driver then dumped my two suitcases and carry-on in the middle of the street in front of the International Terminal giving me no receipt or assistance, and just driving off.
No Handicap assistance was waiting for me from China Airlines as I had requested. A security guard had to help me get out of the street and we had to forced our way into the terminal which was blocked by a crowd of HUNDREDS of Filipinos waiting to get in for their overseas working flights fleeing to other countries. I had less than 15 minutes to get to the gate because of the PAL flight being 1 1/2 hour late and the difficulty in getting to the International Terminal. FORTUNATELY, the Check-in personnel at the China Airlines counter, after discovering my difficulties were extremely helpful in rushing my checked bags to the aircraft and literally running me in a wheelchair to the gate (after advising the gate that I was coming). But then when we arrived at the gate, we found that the flight I was to depart on had been very late in arriving and was still unloading passengers and would be almost an hour late in departing.
MY ADVICE if you are forced to go through Manila to make a connecting flight.... MAKE SURE you have at least 4-5 hours layover between flights so that you will have time enough to make the connection!!! My Flight to TPE, CI704, was otherwise uneventful and unexceptional. All I can say is I got to TPE. I was given wheelchair assistance to my next connection gate and the young man was very nice. The TPE airport is quite large and snack type facilities are not plentiful while waiting the 5 hours for my next flight out at 11:40PM, and very few people available to assist you with questions and those have a SINGULAR lack of the English language. I found only two places available to buy food and they were not snack style, but full meals and NO DIET/NO SUGAR BEVERAGES available anywhere.
My Flight to SFO from TPE was a horror story from the beginning. The gate staff were not advised of my handicapped status and I had to advise them I would need assistance.... Communicating with them in English was a challenge as well. The seat I was assigned to on flight CI004 was near the rear of the aircraft and less than comfortable. Across the aisle from me was a large Chinese family with three very young children who screamed and cried incessantly ALL during the entire 12 1/2 hour flight! No one in the area could sleep and one passenger complained so loudly, that they moved her to another seat somewhere else (I didn't, but I should have).
The Family was totally unprepared for caring for such young children on such a lengthy flight (no toys and inadequate baby formula preparations). The mother appeared to be a woman used to having servant's care for her children instead of herself. I got NO sleep and was exhausted after the flight. The meals were OK but I was fortunately to have brought bottled water for myself because getting beverages was impossible as the flight attendants were never around and unavailable during the flight.

We have extremely bad experience with China Airlines. First day they cancelled flight and left my mom at airport without informing us. After that in next flight they doesnt give us boarding pass and arrival information. Such a bad airlines. Now I want file complaint against China Airlines but I don't know how so please if somebody can help us.

While in the USA, I was unable to confirm my return flight to China via phone or web with CA. Upon arriving at the initial airport for my connecting flight with United, my reservations and the flight were in order but I was told the flight would terminate in Washington at IAD, not Zhengzhou because the flight scheduled for the 19th, CA 818 was cancelled. United very kindly rewrote their connecting flight for me, putting me in IAD on the 21st. I asked United at the ticket counter if they had seen this before. The ticketing agent confirmed that CA cancel frequently before.
I called CA and finally got them on the phone. The first person, male, screamed at me for ten minutes and would not confirm my flight or assign a seat, blaming the situation on United. Telling me I should talk to my agent. That had already been done and he screamed some more and refused to confirm reservation and assign seating. I hung up and called back. The young lady on the phone identified me by name from my eticket number and politely assigned my seat on the CA 818 leaving the 21st from IAD. My travel agent in California (Chinese, in the states three years) confirmed that CA cancels frequently but did not seem to think that withholding business from CA was an option. I will not, of course, ever fly CA again.

My wife and I, with our two daughters flew from Taipei to Hong Kong in August, 2014 on China Airlines. Our original departure flight was at 4:30pm. We checked in at the China Airlines counter way early at 12:30pm when they were checking in the passengers for the 2:30pm flight to Hong Kong. The lady at the counter asked us very politely why we were so early. I told her that due to a very heavy thunder storm in Taipei, we didn't want to take a chance. After checking her computer for a while and a couple of minutes on the phone, she offered us the 2:30pm flight if we wanted since we were at the airport already. We appreciated the offer and gladly took it. Best of all, she even upgraded all four of us to the first class upstairs without extra charge.
It was a pleasant flight. I wish the flight could be longer. Thank you very much China Airlines... We surely will think of China Airlines first next time we fly. By the way, On some reviews I noticed some people mixed up China Airlines (Taipei based airlines) with Air China (Beijing based airlines). They're two different airlines.

Keisha, I think that is her name or something like that, was clearly drunk, or high, or some sort of abnormal state when checking in customers. She was rude, unprofessional and lack of concerns. People from SFO at China Airlines have the absolute worst attitude at handling customer affairs. It is such a shame because in Canada and elsewhere, China Airlines has a standard. They lost it all when Keisha the check in person for China Airlines decided to be rude and disrespectful. China Airlines need to reevaluate of who they hire. Personally I am for sure going Eva Air next time. China Air sucks **.

AirChina is absolutely the worst Airline there is and I will never ride AirChina again. I was on flight 818 heading to Beijing from Washington DC, then supposedly be on a flight to Harbin. Flight was suppose to land in Beijing, but because of "weather" condition, flight was forced to land in Taiyuan. When I later checked this "weather" condition, Beijing was sunny at the time. After 5 hours of delay, we finally landed in Beijing and I missed my connected flight. AirChina offered us to stay at a nice hotel with good food, but it turned out to be some shady place that was in the rural area outside the city.
They only thing they gave us was one bottle of water with a cup noodle (not to mention NO HOT WATER). The person who was in charge told us that there were buses that go from the hotel to the airport every 2 hours, but that turned out to be false. Lies after lies, finally they transported us back to the airport with the smallest van possible. Nobody wanted to stay there, so we had to all squeeze onto this van with all of our luggage. ABSOLUTELY THE WORST EXPERIENCE EVER.
Upon returning to the airport, nobody wanted to do anything to help us. I don't know where they hired these people to work for AirChina, but they all had the nastiest and worst attitude ever. For the amount of 2350, I wanted to be on this direct flight that turned out to be a nightmare. I JUST WANT TO WARN EVERYONE WHO IS GOING TO CHOOSE AIRCHINA TO BE EXTRA CAREFUL. Like I said, I am never riding AirChina again. I have never had this bad of an experience. This company will crash and burn if they don't do anything about their customer service and the way they run business. AVOID AT ALL COST.

My issue with Air China stems from their lack of concern. I did miss my flight which was entirely my fault, I was in India away from family and friends traveling by myself. When I went to their customer service desk, there was no one there to talk to and I had to wait about an hour before someone returned. While I was waiting, I was stressing myself out on missing my flight and being stuck in India, not knowing what I should do next.
When the desk finally opened, I went to talk to them and explained my situation hoping they would sell me another ticket for their next flight out. I was not looking for any handouts from them since I had made the error and not them. The 3 young women that were there were busy eating and did not care for my situation and would only tell me to call a # for assistance.
I told them I did not have a phone available and asked if they would let me use their phone. They kept eating and would not assist to even give me a phone to use. I explained to them again that I needed to get back home to America and that I needed help to get a ticket. They continued eating and ignored me refusing to lift a finger to help me.
I went in search for a phone to use, after some time, I located someone who let me use their phone and I called the number they gave me. After dialing the number and listening to it ring for several minutes, I hung up and went back to the Air China desk. Now I was getting more nervous and scared wondering if I would ever get any assistance from this company.
I went back to the Air China counter and the 3 young women were still enjoying themselves having fun, gossiping and snacking on food. I again explained to them my situation and that I just wanted to purchase a ticket, that the number they gave me did not work because no one would answer it and even begged them to assist me. After 2 1/2 hours of unsuccessfully trying to get some kind of assistance from them, I went to a few other counters and was finally able to get a flight home to America on another airlines that was leaving soon.
I believe I had to pay a higher price to get back home to America because the people at the Air China desk would not help me at all except to tell me to call their phone # that no one ever answered. I finally made it home to America safely, no thanks to Air China Delhi employees. I was very stressed out and upset the entire time on my return home from what transpired.
When I came home, I contacted their customer service # to let them know of all that had happened to me and the lack of care their employees gave me. I found that their customer service employees had the same lack of concern and only thanked me for contacting them. I was surprised that they were not concerned, that their Delhi employees did not even want to sell me a plane ticket on the next flight out which resulted in a loss of revenue for them and now bad publicity.

I paid $750 for a ticket from Kathmandu to Ulaanbaatar Mongolia. At KTM, I was informed at the ticket counter before my flight that China changed Visa rules 2 days prior as I was booked a ticket that went through Chengdu and Beijing. There was also a "stopover" in Lhasa (just an hour on the Tarmac no change of flight), which has severe regulations. So, I'm not sure how I was even booked a ticket going through Lhasa to begin with. I was not notified of the Chinese Visa change, which restricted transits from two Chinese cities to one. After much hassle, I was turned over to Thai Airways for a rerouted flight to Bangkok, with a connecting flight to Beijing and then catch my original flight plan to UB with Air China.
At Bangkok transit desk, I was notified that again, I would not be allowed to board because I did not have a Mongolian Visa. I am a US citizen with US passport. I did my homework. Very clearly it states on Mongolian and US embassy sites that US passport holders are exempt from having a Visa. I was turned away. I was not allowed to board because the airline insisted that I needed a Visa, even though no such Visa exists for USA citizen. I was then forced to spend the night in the airport.
Then in the morning, I was told by Air China desk personnel that I would have to exit immigration in Thailand to go to the Air China office in Bangkok. Subsequently, I was forced to spend almost 3 days in Thailand, a country I was stranded in, until someone at Air China said oops, and re issued my ticket. Air China finally called the Mongolian embassy at my insistence, because they did not believe my claims when I contacted the Mongolian embassy myself. I incurred unplanned travel expenses. I was laughed at by Air China counter person while in distress. And I was told I could not even receive hotel accommodation by the airline, even though it was an airline problem. It is not my job to inform Air China personnel of treaties and foreign policy that have existed for 10 years. Simply looking up the information in the travel information manual (TIM) would have solved this problem and I would have been able to board my flight in time. However, Air China decided to make up their own set of Visa rules.

My brother John took flight on China Airlines out of San Francisco on July 27, 2011 and had severe diarrhea and vomiting and died on August 2, 2011. Was so sick in hotel and died.
China Airlines Company Profile
Company Name:

China Airlines

Website:

http://www.china-airlines.com/