Smoking, Tobacco and Cigarette News
The agency says the new products could reduce nicotine dependence and addiction
12/17/2019
|
ConsumerAffairs

By Christopher Maynard
Christopher Maynard is a New York-based writer and editor who ... Read Full Bio→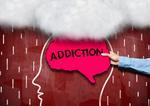 The Food and Drug Administration (FDA) announced today that it is approving the sale of two new tobacco products that have lower amounts of nicotine than traditional cigarettes.
The agency says that the products -- which are manufactured by 22nd Century Group Inc. -- meet its standards and could potentially help curb nicotine dependence and addiction rates in adult smokers. However, it makes clear that the products still carry many of the same health risks that commercia...
More
Rising teen vaping rates have caused a spike in tobacco use among teens, health officials say
02/12/2019
|
ConsumerAffairs

By Sarah D. Young
Sarah D. Young has been a columnist for a blog ... Read Full Bio→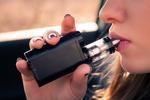 Federal health officials say the sharp increase in the use of vaping devices among teens has caused a significant spike in the number of teens using traditional products.
The Centers for Disease Control and Prevention (CDC) on Monday released its annual National Youth Tobacco Survey. The survey found that the number of high school students using tobacco products, which include e-cigarettes, rose by about 38 percent.
The survey revealed that more than 1 in 4 high school st...
More
Sort By