Smoking, Tobacco and Cigarette News
Rising teen vaping rates have caused a spike in tobacco use among teens, health officials say
02/12/2019
|
ConsumerAffairs

By Sarah D. Young
Sarah D. Young has been a columnist for a blog ... Read Full Bio→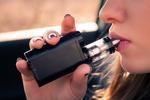 Federal health officials say the sharp increase in the use of vaping devices among teens has caused a significant spike in the number of teens using traditional products.
The Centers for Disease Control and Prevention (CDC) on Monday released its annual National Youth Tobacco Survey. The survey found that the number of high school students using tobacco products, which include e-cigarettes, rose by about 38 percent.
The survey revealed that more than 1 in 4 high school st...
More
The agency says the mint flavoring makes it easier to start smoking and more difficult to quit
11/12/2018
|
ConsumerAffairs

By Sarah D. Young
Sarah D. Young has been a columnist for a blog ... Read Full Bio→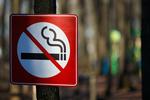 The U.S. Food and Drug Administration (FDA) is prepared to ban the sale of menthol cigarettes, a report from The Wall Street Journal has suggested.
The latest report follows another report last week which suggested that the agency's Commissioner Scott Gottlieb is planning to announce new restrictions on the sale of some flavored vaping products in an effort to curb use among teens.
Senior agency officials with knowledge of the matter told the Journal that Gottlieb may be ...
More
Sort By