Smoking, Tobacco and Cigarette News
Some product cans contain foreign metal objects
02/02/2017
|
ConsumerAffairs

By James Limbach
A Washington, D.C., reporter for more than 30 years ... Read Full Bio→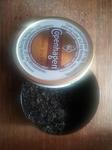 U.S. Smokeless Tobacco Company (USSTC) is recalling some of its smokeless tobacco products manufactured at its facility in Franklin Park, Ill., and distributed nationally.
The firm has received eight consumer complaints of foreign metal objects -- including sharp metal objects -- found in select cans.
In each case, the object was visible to the consumer and there have been no reports of consumer injury.
Complaints came from consumers in Indiana, Texas, North Carolina, Tenn...
More
When a tobacco company sells some of its brands, who pays the states their money?
01/20/2017
|
ConsumerAffairs

By Mark Huffman
Mark Huffman has been a consumer news reporter for ConsumerAffairs ... Read Full Bio→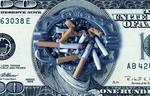 It's one of those ironies that governments do their best to persuade consumers not to smoke cigarettes, yet reap huge amounts of money because consumers continue to smoke.
It all goes back to the landmark tobacco settlement of 1997, in which the tobacco companies agreed to make annual payments to the states to compensate for decades of unlawful actions relating to the marketing and sale of cigarettes.
Hooked on the money like smokers are hooked on tobacco, the settlement ...
More
Sort By