Smoking, Tobacco and Cigarette News
When a tobacco company sells some of its brands, who pays the states their money?
01/20/2017
|
ConsumerAffairs

By Mark Huffman
Mark Huffman has been a consumer news reporter for ConsumerAffairs ... Read Full Bio→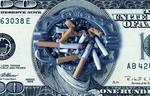 It's one of those ironies that governments do their best to persuade consumers not to smoke cigarettes, yet reap huge amounts of money because consumers continue to smoke.
It all goes back to the landmark tobacco settlement of 1997, in which the tobacco companies agreed to make annual payments to the states to compensate for decades of unlawful actions relating to the marketing and sale of cigarettes.
Hooked on the money like smokers are hooked on tobacco, the settlement ...
More
FDA says flavored cigarettes were labeled as little cigars or cigars
12/12/2016
|
ConsumerAffairs

By James Limbach
A Washington, D.C., reporter for more than 30 years ... Read Full Bio→

Four tobacco manufacturers -- Swisher International, Cheyenne International, Prime Time International, and Southern Cross Tobacco Company have run afoul of the Food and Drug Administration (FDA) for their sales policies.
The agency has sent warning letters to the four, accusing them of selling flavored cigarettes that are labeled as little cigars or cigars -- a violation of the Family Smoking Prevention and Tobacco Control Act.
The letters addressed sales of products unde...
More
Sort By