Smoking, Tobacco and Cigarette News
Researchers find bacteria that cause infection and illness
08/29/2016
|
ConsumerAffairs

By Christopher Maynard
Christopher Maynard is a New York-based writer and editor who ... Read Full Bio→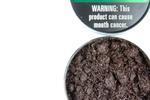 It's no secret that tobacco products of all kinds come with certain health risks – most notably cancer. But researchers have found additional dangers associated with smokeless tobacco products, which include substances ranging from chewing tobacco to dissolvable pills and gums.
They say that these tobacco delivery methods also carry bacteria that can cause infection and lead to illness. And, as with most kinds of bacteria or pathogens, prolonged exposure increases the ri...
More
Proposed new rules could spell trouble for many small cigar stores
05/09/2016
|
ConsumerAffairs

By James R. Hood
ConsumerAffairs' founder and former editor, Jim Hood formerly headed Associated ... Read Full Bio→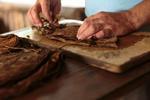 Cigar smokers have for years felt beleaguered. Their spouses make them smoke outside, bars and restaurants increasingly show them the door, their cardiologists berate them mercilessly, and the U.S. government makes them go through silly charades to smuggle in the Cuban cigars they cherish.
The smoke cleared briefly when President Obama visited Cuba and began the process of restoring diplomatic relations. But then, back home, the U.S. Food and Drug Administration last wee...
More
Sort By