Smoking, Tobacco and Cigarette News
Proposed new rules could spell trouble for many small cigar stores
05/09/2016
|
ConsumerAffairs

By James R. Hood
ConsumerAffairs' founder and former editor, Jim Hood formerly headed Associated ... Read Full Bio→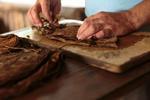 Cigar smokers have for years felt beleaguered. Their spouses make them smoke outside, bars and restaurants increasingly show them the door, their cardiologists berate them mercilessly, and the U.S. government makes them go through silly charades to smuggle in the Cuban cigars they cherish.
The smoke cleared briefly when President Obama visited Cuba and began the process of restoring diplomatic relations. But then, back home, the U.S. Food and Drug Administration last wee...
More
Tobacco sales overseas are booming
03/24/2016
|
ConsumerAffairs

By Mark Huffman
Mark Huffman has been a consumer news reporter for ConsumerAffairs ... Read Full Bio→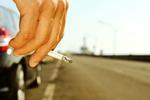 In that bygone era, when cigarette advertisements were everywhere, Camel had a campaign that asked, "are you smoking more but enjoying it less?"
As anyone who watched episodes of Mad Men knows, everyone seemed to be smoking a lot during the 1960s. But those days are over.
Cigarette marketing is tightly limited by a court settlement and, not surprisingly, Americans are smoking less. The Federal Trade Commission (FTC), which keeps track of cigarette sales in the U.S., repor...
More
Sort By