Smoking, Tobacco and Cigarette News
Researchers found that tobacco pollutants remain in the home for at least six months after a smoker has quit
10/04/2016
|
ConsumerAffairs

By Christopher Maynard
Christopher Maynard is a New York-based writer and editor who ... Read Full Bio→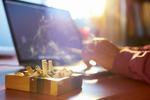 Although giving up on smoking is a crucial first step towards improving a person's health, a new study shows that health hazards from the habit persist long after the last pack has been thrown out.
Researchers from San Diego State University have found that the smokers' homes remain polluted by thirdhand smoke (THS) for at least six months after they have quit. THS is made up of minute tobacco particles that penetrate various surfaces in the home – like carpets, upholste...
More
Philip Morris agrees to $45 million settlement
09/07/2016
|
ConsumerAffairs

By Mark Huffman
Mark Huffman has been a consumer news reporter for ConsumerAffairs ... Read Full Bio→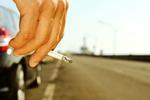 If you lived in Arkansas between November 1, 1971 and June 22, 2010, and purchased Marlboro Light or Marlboro Ultra Light cigarettes, you could have some money coming to you.
Philip Morris has reached a $45 million settlement with the state, which charged the company deceptively marketed the cigarettes as healthier than regular cigarettes. Philip Morris denied any wrongdoing, and the court did not decide who is right.
Eligible consumers who make up the class will be compe...
More
Sort By