Smoking, Tobacco and Cigarette News
Meanwhile, the number of smokers continues to fall
11/11/2016
|
ConsumerAffairs

By Mark Huffman
Mark Huffman has been a consumer news reporter for ConsumerAffairs ... Read Full Bio→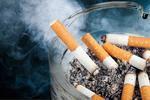 Since the 1964 Surgeon General's report that linked cigarette smoking to cancer, we have known of tobacco's corrosive effects on health.
But just how corrosive is it? A new report from the Centers for Disease Control and Prevention (CDC) suggests as many as 40% of all cancer cases diagnosed in the U.S. may have a tobacco link.
While tobacco use is most closely associated with lung cancer, the reports cites evidence that it also causes cancers of the mouth and throat, voic...
More
Researchers found that tobacco pollutants remain in the home for at least six months after a smoker has quit
10/04/2016
|
ConsumerAffairs

By Christopher Maynard
Christopher Maynard is a New York-based writer and editor who ... Read Full Bio→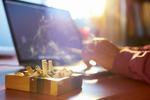 Although giving up on smoking is a crucial first step towards improving a person's health, a new study shows that health hazards from the habit persist long after the last pack has been thrown out.
Researchers from San Diego State University have found that the smokers' homes remain polluted by thirdhand smoke (THS) for at least six months after they have quit. THS is made up of minute tobacco particles that penetrate various surfaces in the home – like carpets, upholste...
More
Sort By