Smoking, Tobacco and Cigarette News
FDA says flavored cigarettes were labeled as little cigars or cigars
12/12/2016
|
ConsumerAffairs

By James Limbach
A Washington, D.C., reporter for more than 30 years ... Read Full Bio→

Four tobacco manufacturers -- Swisher International, Cheyenne International, Prime Time International, and Southern Cross Tobacco Company have run afoul of the Food and Drug Administration (FDA) for their sales policies.
The agency has sent warning letters to the four, accusing them of selling flavored cigarettes that are labeled as little cigars or cigars -- a violation of the Family Smoking Prevention and Tobacco Control Act.
The letters addressed sales of products unde...
More
Meanwhile, the number of smokers continues to fall
11/11/2016
|
ConsumerAffairs

By Mark Huffman
Mark Huffman has been a consumer news reporter for ConsumerAffairs ... Read Full Bio→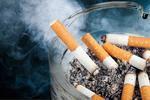 Since the 1964 Surgeon General's report that linked cigarette smoking to cancer, we have known of tobacco's corrosive effects on health.
But just how corrosive is it? A new report from the Centers for Disease Control and Prevention (CDC) suggests as many as 40% of all cancer cases diagnosed in the U.S. may have a tobacco link.
While tobacco use is most closely associated with lung cancer, the reports cites evidence that it also causes cancers of the mouth and throat, voic...
More
Sort By