Smoking, Tobacco and Cigarette News
But other methods of consuming nicotine are on the rise
06/19/2018
|
ConsumerAffairs

By Sarah D. Young
Sarah D. Young has been a columnist for a blog ... Read Full Bio→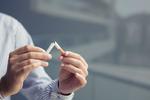 Just 13.9 percent of adults in the U.S. smoked cigarettes last year, according to a government report released Tuesday.
The new figures represent a decrease from previous years and indicate that the American smoking rate has reached "the lowest level ever recorded."
In 2016, nearly 16 percent of adults aged 18 and over smoked cigarettes, according to a previous survey from the Centers for Disease Control and Prevention (CDC). In 1965, more than 40 percent of U.S. adults ...
More
Seven pieces of legislation aim to further reduce smoking rates in the city
08/29/2017
|
ConsumerAffairs

By Christopher Maynard
Christopher Maynard is a New York-based writer and editor who ... Read Full Bio→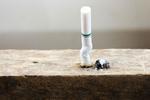 Mayor Bill de Blasio has signed a series of seven bills that will raise the price of tobacco products and restrict where they can be sold. The pieces of legislation aim to reduce the number of smokers in New York City by 160,000 by 2020.
The move followed dramatic decreases in smoking rates for the city in recent years; the number of smokers has declined by 14.3% since 2015 and is down 21.5% since 2002. Despite these victories, de Blasio made it clear that anti-smoking e...
More
Sort By