Smoking, Tobacco and Cigarette News
Philip Morris agrees to $45 million settlement
09/07/2016
|
ConsumerAffairs

By Mark Huffman
Mark Huffman has been a consumer news reporter for ConsumerAffairs ... Read Full Bio→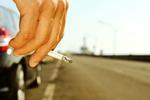 If you lived in Arkansas between November 1, 1971 and June 22, 2010, and purchased Marlboro Light or Marlboro Ultra Light cigarettes, you could have some money coming to you.
Philip Morris has reached a $45 million settlement with the state, which charged the company deceptively marketed the cigarettes as healthier than regular cigarettes. Philip Morris denied any wrongdoing, and the court did not decide who is right.
Eligible consumers who make up the class will be compe...
More
Researchers find bacteria that cause infection and illness
08/29/2016
|
ConsumerAffairs

By Christopher Maynard
Christopher Maynard is a New York-based writer and editor who ... Read Full Bio→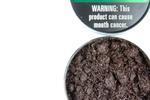 It's no secret that tobacco products of all kinds come with certain health risks – most notably cancer. But researchers have found additional dangers associated with smokeless tobacco products, which include substances ranging from chewing tobacco to dissolvable pills and gums.
They say that these tobacco delivery methods also carry bacteria that can cause infection and lead to illness. And, as with most kinds of bacteria or pathogens, prolonged exposure increases the ri...
More
Sort By