Smoking, Tobacco and Cigarette News
It's not just lung cancer and heart disease that can kill you
06/19/2017
|
ConsumerAffairs

By Mark Huffman
Mark Huffman has been a consumer news reporter for ConsumerAffairs ... Read Full Bio→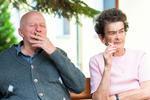 Most people are aware that smoking cigarettes is bad for your health. Since 1964 it's been linked to lung cancer, and later to heart disease and emphysema.
But the list doesn't stop there.
Dr. John Spangler, professor of family and community medicine at Wake Forest Baptist Medical Center, says he has found that many people have been told cigarettes are bad, but haven't been told why. The harsh reality, he says, is that cigarettes cause damage throughout the body.
In additi...
More
Some product cans contain foreign metal objects
02/02/2017
|
ConsumerAffairs

By James Limbach
A Washington, D.C., reporter for more than 30 years ... Read Full Bio→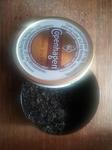 U.S. Smokeless Tobacco Company (USSTC) is recalling some of its smokeless tobacco products manufactured at its facility in Franklin Park, Ill., and distributed nationally.
The firm has received eight consumer complaints of foreign metal objects -- including sharp metal objects -- found in select cans.
In each case, the object was visible to the consumer and there have been no reports of consumer injury.
Complaints came from consumers in Indiana, Texas, North Carolina, Tenn...
More
Sort By