Smoking, Tobacco and Cigarette News
The agency says the mint flavoring makes it easier to start smoking and more difficult to quit
11/12/2018
|
ConsumerAffairs

By Sarah D. Young
Sarah D. Young has been a columnist for a blog ... Read Full Bio→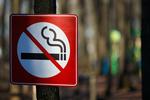 The U.S. Food and Drug Administration (FDA) is prepared to ban the sale of menthol cigarettes, a report from The Wall Street Journal has suggested.
The latest report follows another report last week which suggested that the agency's Commissioner Scott Gottlieb is planning to announce new restrictions on the sale of some flavored vaping products in an effort to curb use among teens.
Senior agency officials with knowledge of the matter told the Journal that Gottlieb may be ...
More
But other methods of consuming nicotine are on the rise
06/19/2018
|
ConsumerAffairs

By Sarah D. Young
Sarah D. Young has been a columnist for a blog ... Read Full Bio→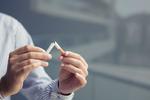 Just 13.9 percent of adults in the U.S. smoked cigarettes last year, according to a government report released Tuesday.
The new figures represent a decrease from previous years and indicate that the American smoking rate has reached "the lowest level ever recorded."
In 2016, nearly 16 percent of adults aged 18 and over smoked cigarettes, according to a previous survey from the Centers for Disease Control and Prevention (CDC). In 1965, more than 40 percent of U.S. adults ...
More
Sort By