Smoking, Tobacco and Cigarette News
Seven pieces of legislation aim to further reduce smoking rates in the city
08/29/2017
|
ConsumerAffairs

By Christopher Maynard
Christopher Maynard is a New York-based writer and editor who ... Read Full Bio→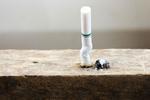 Mayor Bill de Blasio has signed a series of seven bills that will raise the price of tobacco products and restrict where they can be sold. The pieces of legislation aim to reduce the number of smokers in New York City by 160,000 by 2020.
The move followed dramatic decreases in smoking rates for the city in recent years; the number of smokers has declined by 14.3% since 2015 and is down 21.5% since 2002. Despite these victories, de Blasio made it clear that anti-smoking e...
More
It's not just lung cancer and heart disease that can kill you
06/19/2017
|
ConsumerAffairs

By Mark Huffman
Mark Huffman has been a consumer news reporter for ConsumerAffairs ... Read Full Bio→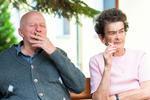 Most people are aware that smoking cigarettes is bad for your health. Since 1964 it's been linked to lung cancer, and later to heart disease and emphysema.
But the list doesn't stop there.
Dr. John Spangler, professor of family and community medicine at Wake Forest Baptist Medical Center, says he has found that many people have been told cigarettes are bad, but haven't been told why. The harsh reality, he says, is that cigarettes cause damage throughout the body.
In additi...
More
Sort By